Mercury Agent Since 2009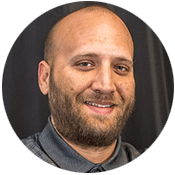 Charles Steeves has worked at Mercury since 2009. Originally from Bridgeport, Connecticut, Charlies calls Davie, Florida home. Charlie studied Electronics Engineering which sparked his interest in rebuilding engines and motors. He considers his son his single greatest accomplishment. He loves to travel. His favorite places to visit have been to Sweden, Nevada, Colorado and San Francisco. Hobbies include racing dirt bikes and anything outdoors — especially on the water. He looks forward to becoming debt-free and wants to travel the world with his son.
I contacted Mercury Auto Transport to arrange the transportation of 8 company vehicles from Oregon to California. The vehicles were 2 Chevy Malibus, 3 Dodge Nitros, and 3 Chevy Express 2500 Cargo vans. Charlie Steeves Was very informative and was an excellent broker.If you are not familiar with the Chevy 2500, it is a very large delivery van that is not easy to transport on carriers. The auto transporter that was used by Mercury was "All About Auto Transport". Not only was the pickup of the vehicles on time but the delivery was also. Jim (the
Awesome Customer
Thanks for visiting my page!
Thanks for joining me over here from your inbox to my personal website! My hope is that you find everything you need to here to make the best decision moving forward and learn a little about me, too!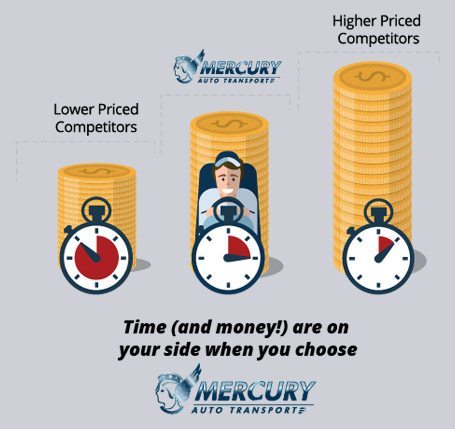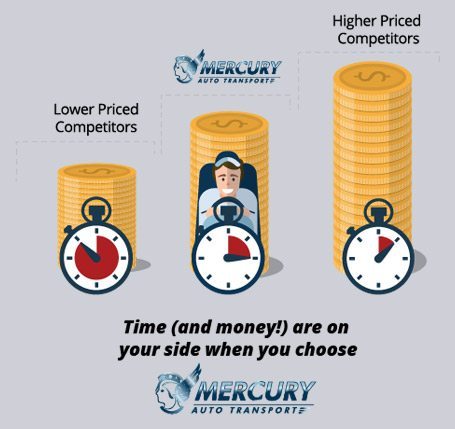 As I mentioned in the email I sent, we are ALL brokers sending you estimates. We work with truck drivers around the country to facilitate a win-win for both you and the driver.
All auto transport brokers have access to the same drivers, prices and routes. At Mercury, we have fostered relationships with drivers over the years who prioritize our customers.
You can name your own price, but just remember if you go too low, drivers will skip you and take the better-paying jobs first and then the lower paying jobs; later or never!
My job is to get the lowest possible price that will transport your vehicle with a reputable carrier and deliver it in a timely manner.
Once you complete your research, you will learn that not all auto transport brokers are the same.
Choosing a licensed, bonded, insured and reputable company will make all the difference. These are three very important tips for creating a positive experience. I think you will find it useful!
1. Please DO NOT give UPFRONT DEPOSITS Without a confirmed carrier!
2. Make sure you read anything you sign physically or electronically; especially if you are giving credit card information. Some companies will lock you in with unrealistic under quotes and later due to a signed contract have you in a pretty ugly predicament.
3. You can look every company up on www.transportreviews.com. The amount of reviews and time of service is parallel in importance with their rating.
My name is Charlie Steeves and I answer my phone calls, texts, and emails.
Call me anytime at the office toll-free: (800) 553-1828 x 13 or on my cell: (954) 982-7943.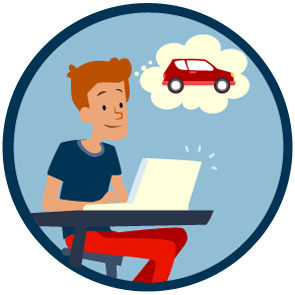 Getting Started
Get your car where you need it.
Just tell us where your car is now, where you want it to go and when you want it to get there.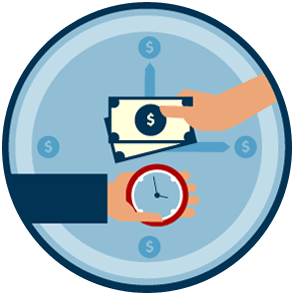 Place Your Bid
We take the time to educate you. After you understand how the process works, and with our professional consultation you will be empowered to name your own price for a driver to bid on your vehicle. The bid should be based on current market prices which fluctuate with many variables. The essential rule is, the higher you bid, the sooner your car will get picked up. If you have time on your side, you can set a lower price — and save!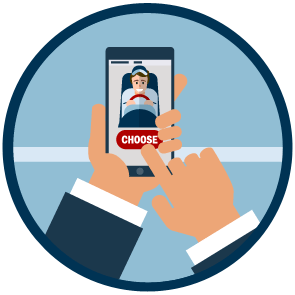 Choose A Carrier
Pricing & what to expect: If your posting is not bid on, you will have the opportunity to raise the bid or wait until a driver is in your area with your price We can tell you how many vehicles are posted in your area at any given time. Once you choose a driver, we complete all necessary paperwork for interstate transit and provide you with all your driver's insurance paperwork and contact information.