CARLOS ROBLES
Mercury Agent Since 2019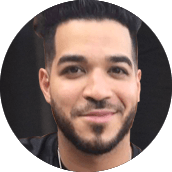 Carlos has been an agent with Mercury since the fall of 2019.
The father of two young boys, Carlos is an advocate for autism awareness and living life to the fullest.
In his spare time he works with his younger  son on communication skills and builds Lego sets with his older boy. His kids give him immense joy and teach him to appreciate the simple and pure pleasures in life.