DEB CIRIELLO
Mercury Agent Since 2018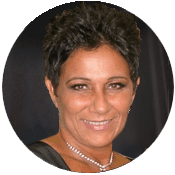 Deb is one of Mercury's most detail oriented agents. Responsible, well-organized and insightful, Deb brings experience and accolades such as "Broker Rep of the Year" to the Mercury team.
Deb is driven to pursue environmental sustainability for the planet and is a fierce advocate for the differently-abled.
Her personal hero is Dr. Jane Goodall who she admires for her compassion, selflessness and bravery.
One of her life's dreams is to open and run her own animal sanctuary.