TRACY NELSON
Mercury Agent Since 2020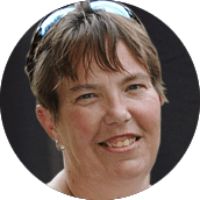 Before Tracy joined the Mercury team, she was a volunteer Firefighter/EMT medic for 20 years and was with the Red Cross for 25 years!
From that experience, she brings exemplary customer service rooted in compassion and determination to every interaction, both personal and professional; for example, she's spent the past few months making masks and has  donated over 5000 of them to her local Community.
She loves the Green Bay Packers (please don't hold this character flaw against her!), and spending time with her daughters, Rebecca, a 23 year-old diesel mechanic, and Rachel, a 20 year-old cook.  She also has a beautiful 16 month-old grandson named Jeremiah (who will likely be Packers fan one day himself).
What advice would Tracy give her family?  "You need to take chances, make mistakes and learn by them!"