Trenton Bentley
Mercury Agent Since 2020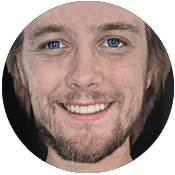 The first time Trenton held a guitar as a kid, he was hooked. Perfecting and learning the art of recording and music production is in his blood.
But when he held his newborn daughter for the first time, he knew he would never be the same. He was immediately inspired to be the best father he could be. And since his daughter was born on 'Star Wars Day' in 2018, he has the best 'dad joke' waiting in the wings. "Because… (dramatic pause) I am your father," will be the answer anytime she questions his wisdom.
Trenton looks forward to traveling the world. Visiting Switzerland and Nova Scotia at the top of his bucket list. And of course, skydiving.