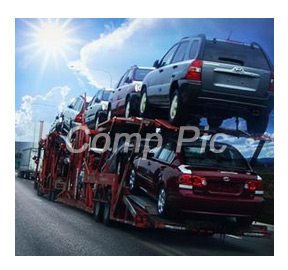 Shipping a car from one location to another within the United States is anything but cheap nowadays, and saving as much money as you can on your next shipment is always something that everyone wants to do. Auto transport discounts are typically given out by brokerages who are trying to give customers more incentives to book with them, and it's a common tactic not just in the auto shipping industry but in every industry. This is why so many shipping companies provide auto transport discounts, and many of them will provide numerous discounts for different things. Brokers will take any discounts they give out of their own deposit, as it is them that is offering the discount and not the carrier; this helps make sure that your vehicle still gets picked up on time despite paying a bit less money overall.
Some of the most common discounts out there include military and multi-car discounts. These discounts are given to people who are or once were active military within any branch of the United States armed forces, or who are shipping more than one vehicle at a time. Multi-car discounts are great for families that are looking to ship multiple vehicles, or dealerships that are moving inventory around from one location to another. Many shippers will also provide frequent shipper or repeat customer discounts – they boil down to the same thing, but basically it's a loyalty discount for customers that use a specific shipping company more than once. Repeat business is a huge part of the customer base, and every shipping company wants to be able to help people with all their transportation needs, no matter how many times they need to ship.
We here at Mercury Auto Transport can provide all these discounts and more – just call us up and ask us what discounts we offer and whether or not you qualify for any of them. We work hard to make sure that your auto transport experience is the best it can be. You can rest easy with the knowledge that your vehicle will be in good hands when you book with us, and you can fill out our free online quote request form to get a free, customized auto transport quote e-mailed to you within the hour. You can also give us a call toll-free at 800-553-1828 to speak to one of our live auto transport representatives; any of them will be more than happy to give you a quote, answer any questions you may have and help you book your order, if you are ready to take the next step. We take pride in the work we do, and with Mercury Auto Transport, you just can't lose.