Classic Car Shipping Services
Get your quote now.
A classic car is defined as any car that is over 25 years old. This definition, then, would include such cars as the 1988 Oldsmobile Cutlass, which has a Kelley Blue Book value of just under $2,000. But when you think of the term "classic car" you don't think of an '88 Olds; you think of a '67 Ford Mustang, or a '65 Chevy Corvette. A classic car is a car that people turn their heads to look at, the ones that the cool kids would drive to school in the '70's in. The Trans Am's and the Corvettes and the Chargers and 'Cuda's out there – those are classic cars. And that's what we're talking about when we talk about classic car shipping services.
If you're looking for classic car transport, you're probably going to be looking at enclosed transport services because any classic car that has maintained or accrued value should be shipped enclosed. This is because most classic cars don't retain their value over time – just look at the Chevy Nova or the Ford Escort, both technically classic cars but not worth much, especially as a collector's item. Those cars would be fine being transported on an open auto transport carrier because a little dirt and dust and exposure won't hurt their value.
Exotic Car Transport Cost
However, there are a lot of classics that can't be exposed to dirt or dust or road debris because their value would plummet, and once a vehicle starts accruing value again after years of depreciation it means that you have an automobile in your possession that will not only continue to accrue value but maintain it long-term if it is taken care of properly. You should always look for enclosed transport services if your classic vehicle is accruing value despite its higher price tag and lower carrier availability – it's always better to be safe than sorry when it comes to classic car transport.
We here at Mercury Auto Transport can help you get the most out of your classic car transport experience. We work with the best enclosed carriers in the industry, and even if you're not interested in enclosed shipping we can still help you find the best carriers at the best rates to haul your car to and from anywhere in the United States. You can call us toll-free at 800-553-1828 and speak to one of our live auto transport representatives who can calculate your quote right over the phone, book your order and answer your questions about anything pertaining to auto transport. You can also fill out our free form to the right of our page and have a customized quote e-mailed to you with a friendly follow-up call from one of our representatives. With Mercury Auto Transport you just can't lose.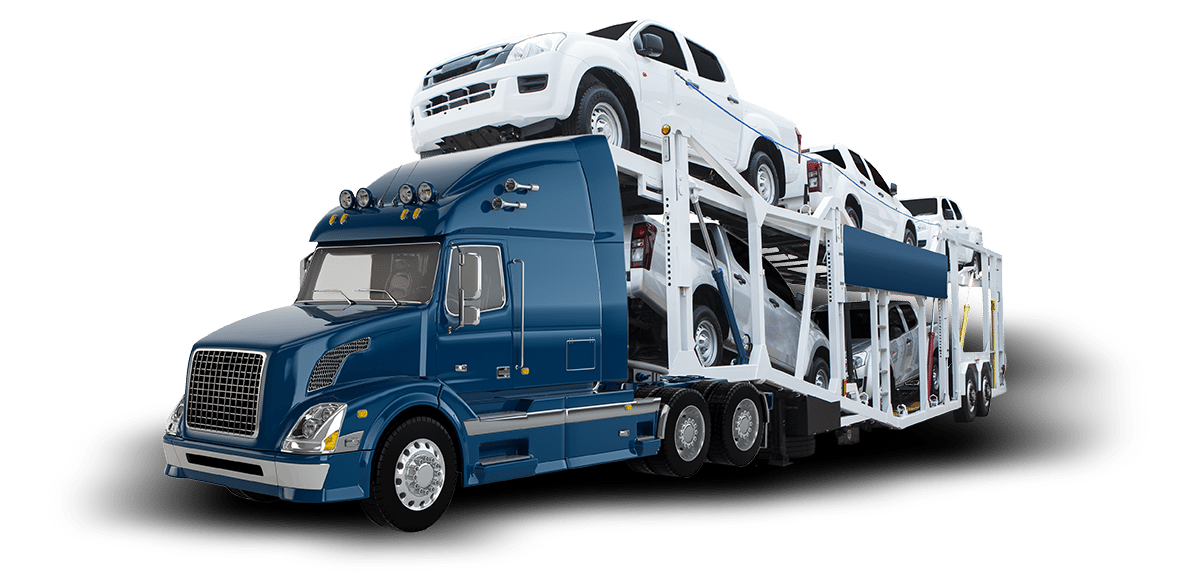 Getting Started
Get your car where you need it. Get your car where you need it. Just tell us where your car is now, where you want it to go and when you want it to get there.

Choose a Carrier
We take the time to educate you. After you understand how the process works with our professional consultation, you will be empowered to name your own price for a driver to bid on your vehicle.

Place Your Bid
Once you choose a driver, we complete all necessary paperwork for interstate transit and provide you with all your driver's insurance paperwork and contact information.
WE POST YOUR VEHICLE & ROUTE
First, we post your vehicle to The National Dispatch Board where over 5,000 drivers go to find vehicles are available.
Drivers choose based on:
1. Their existing route
2. Amount of your bid
3. Reputation of the broker
YOU ACCEPT CARRIER'S OFFER
If your vehicle isn't getting bids, remember, the vehicle with the highest priced carrier pay on the board gets priority, leaving the vehicle with lower rates behind. When you accept an offer, we send you a contract that the carrier has signed that guarantees door-to-door service, 100% bumper to bumper insurance, and a firm price, so that there are no surprises at delivery.
DEPOSIT DUE
Once we locate a carrier we will reserve a spot on his trailer after you approve final logistics. Every quote includes a broker and carrier fee. Most broker fees are a fixed rate and vary according to each company. Only after we have located a carrier and you approve their bid do we collect our broker's fee. Nothing gets done without your approval.
LOGISTICS
Your driver will give you a window when they will be able to pick up your vehicle. Once your vehicle reaches its destination, inspect the vehicle closely before you sign off on receipt.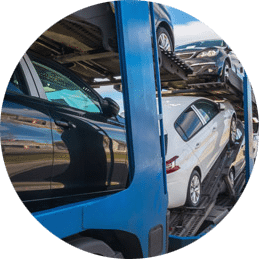 Open auto transport carriers are considered the standard carrier in the industry today.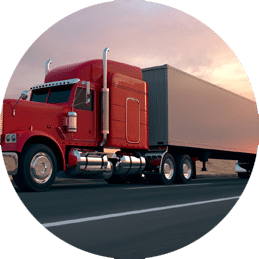 Enclosed auto transport carriers are not as readily available as open carriers but…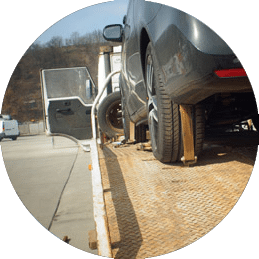 Flatbed carriers are the least-used transporters, required only for vehicles…