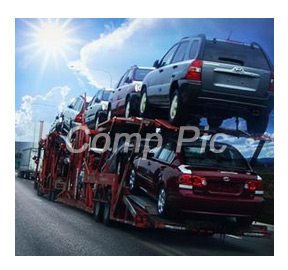 When you're looking for Hawaii auto shipping services it's important to understand why transporting a vehicle to or from the island state can be so expensive. Not only that, but it can take upwards of two or three weeks to get your vehicle from its location on the mainland down to Hawaii, and knowing why and what sort of timetables you're looking at will help you better plan for when you transport your vehicle, both in preparing for being without your car for a specific length of time as well as how much you're going to be looking at in terms of total cost for auto transport.
To start, let's take a look at exactly how we here at Mercury Auto Transport get your car to Hawaii. When you book your shipment with us the first thing we'll do is start searching for a carrier near your pickup location to pick your vehicle up and transport it to the port, most likely in Long Beach, California (though there are ports in San Diego, San Francisco, and several other coastal cities, Long Beach typically sees the most traffic to and from Hawaii). You can save a bit of money on this portion by driving your vehicle to the port yourself, though unless you're somewhat close to Long Beach chances are it's too far to drive, so hiring an auto transport carrier is usually the best way to go about it. Once your vehicle is delivered to the port in Long Beach, the port shipper will take it and load it onto one of their roll-on/roll-off cargo ships, which will then transport your vehicle to the port in Honolulu.
Generally, unless your representative tells you otherwise, we'll take the entire payment for the shipment up front as opposed to doing a cash-on-delivery order like with most continental auto transport orders. This is because we have to pay several different shipping companies for their services in getting your vehicle to Hawaii – since no one at the port will pay the truck, we have to, and we also have to pay the port shipping company for transporting your vehicle to Hawaii. We can get our customers great deals by booking their Hawaii auto shipping services with us.
If you're searching for free quotes for Hawaii auto shipping services, we here at Mercury Auto Transport can help you out. You can fill out our free online quote request form and have one of our friendly representatives call you and e-mail with a quote over the next hour or so, or you can skip that and call us directly at 800-553-1828 to speak to one of our reps who can give you a quote right over the phone as well as help answer any questions about overseas shipping or transport to Hawaii that you may have.