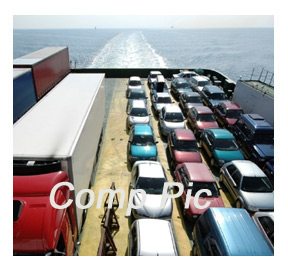 When it comes to transporting your vehicle overseas to either Alaska or Hawaii you want to make sure that you know what's going to happen, what the process is and how much it's going to cost. In this helpful FAQ section we'll explore some of the basics regarding overseas auto shipping, what you can expect when you ship your vehicle overseas and what you may need when it comes time to move your vehicle.
How far in advance should I book my shipment? –  Typically when you want to transport your vehicle overseas you should give us anywhere from one to seven days to find a carrier and get your shipment started. Once your vehicle is picked up it can take anywhere from 2-3 weeks, on average, to transport your vehicle overseas.
How much does overseas auto transport cost?" –  The cost to transport your vehicle depends very much on where exactly you are shipping to and from. Prices to and from Alaska and Hawaii are usually consistent for the overseas portion; however, any overland transportation services will add more to the price of your shipment. Fill out our free form or call us at 800-553-1828 for a free quote.
How will they ship my vehicle overseas?" –  When your vehicle is shipped overseas it is loaded onto a large roll-on/roll-off cargo ship that will transport it from one port to another. This is generally the fastest, safest and cheapest way to move your vehicle overseas.
Can I transport my vehicle to another country?" – While there are companies that provide international auto transport, we do not. We can transport your vehicle to all 50 states, including Alaska and Hawaii, but we cannot move vehicles to other countries.
Can I transport personal belongings with my car?" – No. Any vehicles going overseas cannot have anything in them that is not a part of the vehicle (spare tires are okay; spare boxes are not). This is because to transport to Alaska and Hawaii cargo ships must pass through international waters, where different rules govern the open seas.
---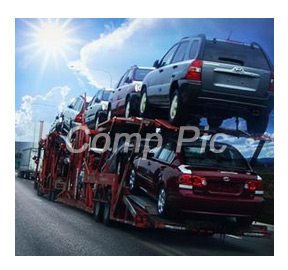 If you're interested in shipping your vehicle overseas to or from Alaska or Hawaii, Mercury Auto Transport is here to help you. We can provide you with a free, customized auto transport quote to transport your vehicle from anywhere, to anywhere in the U.S. You can fill out our free online quote request form to have a specialized quote e-mailed to you within the hour, or you can call our office toll-free at 800-553-1828 and speak to one of our live representatives who can answer questions you have, help calculate a free rate quote for you, and much more. So call us or fill out our free form to find out what Mercury Auto Transport can do for you and all your overseas auto shipping needs.