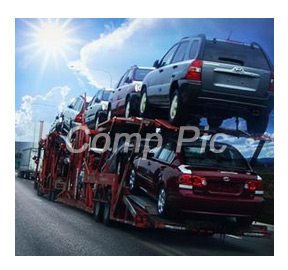 We here at Mercury Auto Transport take pride in what we do. We move cars, we have for a long time now, and we know what it means to be one of the best in the industry. A lot of what makes a great auto transport company great is their dedication to their customers, to making sure that the services they receive are the best they can get. We take this mindset to heart, and that's why we take such great pride in the fact that we are a five-star rated company on the largest auto transport customer review website, Transport Reviews, which is a customer-driven review website with literally thousands of auto transporters listed.
Transport Reviews is one of the most important websites in the auto transport industry not just for us companies, but for customers as well. We know that you're out there gathering quotes and getting bids before you settle on an auto transport company – it's crucial that you do, because it forces all of us shippers out there to compete for your business. Our prices are built to get your car moved at the lowest possible price – we don't lowball our quotes and we won't jack up your price after you book your order with us, and our stellar reviews are right there to back up that claim. That's the great thing about customer reviews – it's a lot easier to find new customers to ship vehicles for when everyone who has ever used our services thinks we did a great job.
We here at Mercury Auto Transport work hard to make sure that your auto transport experience is the best it can be. You can rest easy with the knowledge that your vehicle will be in good hands when you book with us, and you can fill out our free online quote request form to get a free, customized auto transport quote e-mailed to you within the hour. You can also give us a call toll-free at 800-553-1828 to speak to one of our live auto transport representatives; any of them will be more than happy to give you a quote, answer any questions you may have and help you book your order, if you are ready to take the next step. We take pride in the work we do, and with Mercury Auto Transport, you just can't lose.