Motorcycle Transport Services
Get your quote now.
Motorcycle Transport Services
The motorcycle has changed the face of transportation, offering a freewheeling way to enjoy the open road like never before. Although you probably enjoy riding your motorcycle cross country there is a time when you might have to move, and riding a motorcycle is out of the question. Thus, motorcycle transport services are something that you'll look into. Transporting a motorcycle is a little different then transporting a vehicle, and if your motorcycle has been well cared for, you want to make sure that it is transported accurately. Read on below to find out what the procedures for shipping your beloved motorcycle are and what you can expect in the process.
Understanding The Price Of Shipping A Motorcycle
Automotive shipping is one of the most expensive services that you can utilize, just because of how big some vehicles are. But, motorcycle shipping, on the other hand, is a little different because a motorcycle is a whole different type of beast. Motorcycles are much smaller which means that they are easier to ship, and there are a variety of different motorcycles which makes the shipping process vary. The price is always going to be uniquely different depending on what kind of motorcycle you are shipping, whether its a sportbike or a dirt bike. 
For long hauls, motorcycles need to be shipping via enclosed trailer, which oftentimes is a more expensive method for shipping. But, shipping a motorcycle in an enclosed trailer is cheaper because most haulers will take multiple motorcycles on a single load. The more motorcycles that are going to a specific destination the cheap your rate is going to be, and this will save you money and headache in the long run. Shipping a motorcycle is an easier process than shipping a car, and you can save a substantial amount of money in the meantime.
How To Prepare Your Motorcycle For Shipping
Transporting your motorcycle is an intensive task, and you'll want to make sure that your motorcycle is ready for the voyage. There are a few preps that you'll want to do to your bike to make sure that it's ready for the move, and these steps include a few things that you'll need to do which will make the motorcycle prepared for its journey. Draining the fluids out of the bike is a smart thing to do because the vibrations of the road during the long voyage could cause leaks to form around the o-rings and engine bay. Preparing your motorcycle for transport mechanically will ensure a safe move, and you'll be back on the road in no time.
What To Look For In A Motorcycle Transport Company
Your motorcycle probably cost you a good deal of money, and as such you want to make sure that it makes it to its new destination in one piece. When it comes to choosing a motorcycle transport company you want to look into the companies history and see what kind of customer interaction the company has had over the past few years. You'll also want to ensure that the company does closed transport because you don't want your motorcycle to be exposed to the elements during such a long trip, and even if the trip is going to be a short distance you still want your motorcycle to be in an enclosed setting whenever possible. 
Utilizing a company that specializes in motorcycle transport will ensure that your beautiful bike gets to its destination in one piece, and the company will be familiar with all of the logistics that it takes to ship a motorcycle. There is a difference between shipping a car and shipping a motorcycle, and an experienced company will recognize these differences. 
Choosing The Right Trailer
Motorcycle transport has been around for decades, but only recently have the trailers evolved in terms of design and safety features. Naturally towing a motorcycle for a long-distance requires some sort of enclosed trailer, protecting the bike from the elements and theft. You'll want a company that utilizes the newest trailers to make sure that your bike is the utmost safest hands during this move, and an enclosed trailer will ensure that your bike looks the same way as it did before it was loaded onto the trailer.
Open trailers are not all that bad though, especially if you are moving the motorcycle locally. If the trailer is only going to be on the road for a few hours and you aren't too worried about theft an open-air trailer can be a quick and affordable option. The things to look for on an open trailer are the tire pressure and you'll want to make sure that all of the latches and restraints are in working order for the move.
How To Ship A Motorcycle
Here comes the fun part, actually shipping the bike. Depending on how you planned your move the shipping process is pretty easy once you have set everything up. You'll have probably located your vendor and trailer which means that it's time to ship the bike. You ideally want to ship your motorcycle a few days ahead of your actual move, because the bike will make it to the destination by the time you arrive. You'll want to have a designated area where you pick your bike up, either from a local drop off facility or you can have it delivered directly to your home if you plan on making it at the same time.
How Much Does It Cost To Ship A Motorcycle
The cost is another factor to consider when it comes to shipping a motorcycle. Generally, the cost is a lot less than shipping a car, which is why many people choose a motorcycle over a full-size vehicle in the first place. You can expect to pay between $300 to $750 to have your motorcycle transported 1,000 miles. The cost will generally be a lot less if you are having the motorcycle moved from a local location, and this is also where finding a simplistic open trailer is a more viable option for smaller moves.
Motorcycles are one of those things that you either really love or can't stand; it seems there are few people who sit on the fence when it comes to motorcycles. But the fact of the matter is that there is something liberating about riding a motorcycle, something that plucks at the hearts of many Americans. And when it comes time to transport it, for whatever reason, you want your motorcycle to be in the best hands. But more important, you want to know how it's going to be shipped and how well it will be taken care of. Read on to find out how motorcycles are shipped and how that will affect your auto transport prices.
Cheap Motorcycle Shipping Price
Motorcycles, being smaller than a standard car, actually cost less to ship, on the whole. Whether you're transporting a small racing bike, a dirt bike, a chopper, or even something like a trike or a quad, anything resembling a motorcycle or ATV will be shipped in much the same manner. That is, they will be loaded onto a specialized crate and secured via a locking mechanism on the bottom of the crate that will prevent movement while at the same time being enclosed and unable to fall or otherwise get damaged during transport. However, you should read our ATV transport services page for more information about some of the nuances of shipping larger bike-based vehicles.
Most carriers that provide motorcycle shipping services drive an enclosed carrier, but that doesn't mean you should expect to see enclosed prices. Motorcycles are smaller and thus more can fit in an enclosed trailer than can regular automobiles. This means that carriers can haul more motorcycles at a time, which means more customers per load which means more money per load. This is a major part of why motorcycle shipping is cheaper than standard shipping, and by crating the motorcycles they not only prevent damaging them during transport but they also maximize their space and are thus able to fit more motorcycles into their trucks safely and securely.
Motorcycle Transport Quote
If you're interested in motorcycle transport services you've found the right company for you. We here at Mercury Auto Transport work hard for all our customers and that's reflected in our dedication to not just customer service but making sure that your quote is accurate and will get your vehicle picked up within the pickup window specified for your shipment. We may not be the cheapest out there, but our quotes are priced to move, guaranteed. You can get a free quote in minutes by filling out our free online quote form to the right, or you can call us toll-free at 800-553-1828 and speak to one of our live transport representatives. Our live reps are here to help you – they can calculate a free transport quote for you as well as answer any questions that you may have.
There are several ways you can ship a car.  The options include enclosed trailer, open carrier transport, flatbed truck, door to door shipping and to or from a terminal as well.  The most popular of the options is 7 to 10 car open carrier.  These large trucks can accommodate almost any size vehicle including cars, SUV's, trucks, jeeps and vans.
Open car transport, door to door is also the best way to get the cheapest auto transport rate possible.  To learn more and see what transport method is best for you, please fill out our free quote form and one of our representatives will respond to you within minutes.  You can also call us at (800) 553-1828.
Shipping a vehicle can be stressful if don't know what to do.  This is why we believe it is paramount to have our highly trained agents be your main point of contact from start to finish. 
They will go over everything you need to know so you can relax.  In the meanwhile, we prepared you this checklist.  This includes everything from pickup to delivery and how to make sure your car is ready for pickup.   
When it comes to car moving, we want you to be ahead of the game!  For any questions and further assistance our agents are standing by, (800) 553-1828.  Please read our checklist to prepare your vehicle to learn more.
While understanding auto transport insurance is not rocket science, we think it's valuable to explain how it works.  As part of providing a great car transport service, it is our job to guarantee that the carrier we assign to pickup your vehicle is licensed and insured.  Click here to check out our license.
When you go with Mercury to ship your vehicle, you can rest assure that the carrier assigned to move your car is fully insured and licensed with the FMCSA (Federal Motor Carrier and Saftey Administration).
Your vehicle is covered by the carrier's insurance policy that is doing the shipping.  Depending on the type and size of the truck/trailer that is shipping your car, the insurance policy can cover from $100,000 to $1,000,000 of damage.
We have also provided a checklist to explain what you need to do at both pickup and delivery in case there are any issues so, you can file a claim and know that everything will be taken care of.
It is rare but, time-to-time there may be accidental damage while in transit and it is good to know that your carrier's insurance will protect your auto shipment in that event.
To view a sample BOL (Bill of Lading) and learn what to do in case of accidental damage, please check out our Condition Report and Procedure checklist.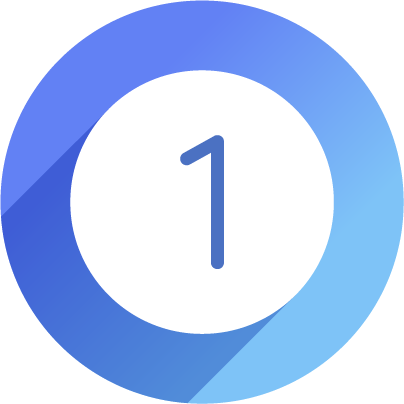 REQUEST A QUOTE
First, we post your vehicle through our network, including all National Dispatch Boards for Auto Transport. This is where all licensed auto transport carriers can see your vehicle is available for shipping.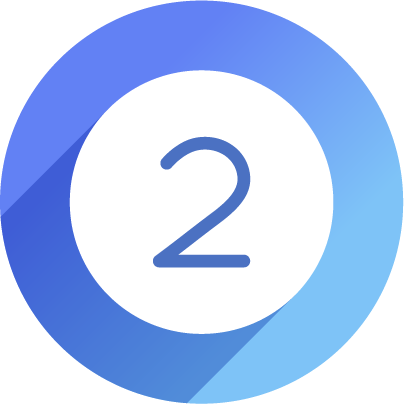 BOOK YOUR ORDER
We present offers from FMCSA Licensed and Insured Carriers. When you accept an offer, we send your service agreement that guarantees the price, door-to-door service and 100% bumper to bumper insurance. There are never any hidden fees or charges, guaranteed.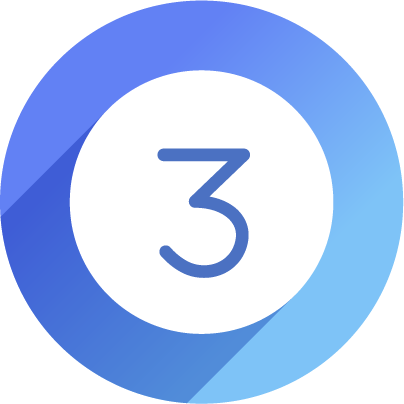 VEHICLE IS PICKED UP
Not until you approve your carrier and final logistics is your deposit due. Your deposit is included in your quote and goes toward the total price. The remaining balance is due at time of delivery. Nothing gets done without your approval.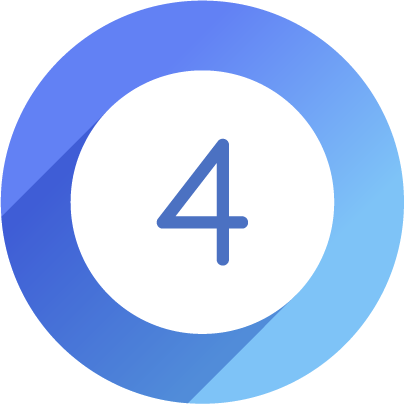 VEHICLE IS DELIVERED
Your driver will contact you prior to your pickup and delivery dates to schedule a time for loading and unloading. Once your vehicle reaches its destination, you do a final inspection of your vehicle and pay the driver the remaining balance. You and the driver both sign the Bill of Lading and each keep a copy.