Flatbed Transport Carriers
Get your quote now.
Flatbed Transport
Unlike open or enclosed shippers, flatbed carriers are not a method of auto transportation that you can simply request. There are several reasons for this: for starters, there are so few flatbed carriers on the road today that offering their services on-demand can be challenging.
Secondly, they are much more expensive, mainly because there are so few of them on the road today, but despite all this they still play a vital role in the auto transport industry. Read on to find out more about flatbed shipping services and what they're used for, and whether or not your vehicle needs to be shipped on a flatbed.
Flatbed Freight Loads
Flatbed transport carriers basically haul anything that can't fit or cannot be loaded onto a standard open auto transport carrier, and you'd be surprised to see some of the vehicles that cannot be shipped on an open transport truck.
Obviously you have things like construction equipment and things like tow trucks and what not (that's irony – a tow truck on the back of a flatbed carrier), but there are also some stock production vehicles that cannot fit, especially vehicles of the cargo van and pickup truck variety.
Trucks like the F-350 Super Duty Duly and vans like the Dodge Sprinter have a hard time getting onto an auto transport carrier. Because of their height, most larger trucks like the one mentioned will not fit on the bottom row of the transport truck, and they would be too tall on the top rack and could be damaged by going under a low overpass.
Not to mention the fact that most larger trucks and vans are a lot heavier than a standard automobile; the additional weight can cause further problems for carriers in the sense that they would burn more fuel per-mile with a heavier vehicle on their truck than a lighter one.
These are all reasons why flatbed transportation is only used on an as-needed basis, but the simple fact that it's going to be more expensive than even an enclosed shipper is usually enough to deter most people from inquiring about it. It is certainly available, but again, we only recommend that vehicles that cannot fit on a standard carrier be shipped with a flatbed transport truck.
Flatbed Transportation Carriers
It is also harder to find flatbed shipping trucks, which can mean an increase in your pickup window. We recommend calling our office at 800-553-1828 if you feel that the vehicle you are shipping might be too large for a standard carrier.
You can fill out our free online quote form to the right for a basic quote on your shipment, but for the best and most accurate quotes you should call and speak to one of our representatives, who can gather all the information they need to compile an accurate transport quote for your specific vehicle.
They know all the ins and outs of transporting just about any type of vehicle you think of.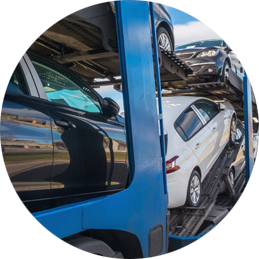 OPEN AUTO TRANSPORT
Open auto transport carriers are considered the standard carrier in the industry today.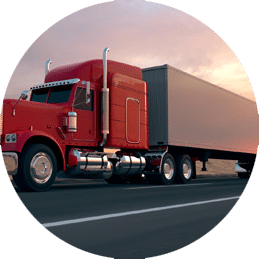 ENCLOSED AUTO TRANSPORT
Enclosed auto transport carriers are not as readily available as open carriers but…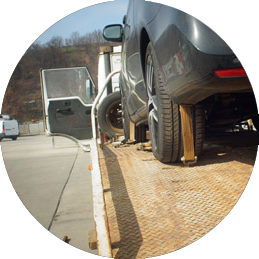 FLATBED AUTO TRANSPORT
Flatbed carriers are the least-used transporters, required only for vehicles…