In this video and the article below, we'll explain exactly how the auto transport process works, what the difference between auto transport brokers (like us at Mercury) and auto transport carriers is, how the Central Dispatch Load Board works, and how to arrange to have your vehicle shipped.
All in just a couple of minutes.
We believe that working with an informed consumer makes for the smoothest transactions and transports. Our job is to make your experience less stressful and more economical.
What You Need to Know When Transporting a Vehicle Understanding the Roles of Auto Brokers Versus Carriers
Mercury is an Auto Transport Broker
As a transport broker, we do not ship vehicles.
Rather, we charge a fee and find the appropriate carrier for you.
We have access to a wide range of car transporters through National Dispatch Boards, and together with you, we can often strategize and negotiate far better rates.
Not all brokers are created equal.
Auto transport carriers do the actual work of picking up your vehicle and delivering it to your chosen destination. They are on the road full time and don't have the time, resources, or desire to interact directly with customers.
Drivers or their dispatch managers rely on auto transport brokers such as Mercury to find work.
The Central Dispatch National Load Board
We transport a wide range of vehicles, including cars, trucks, caravans, vans, boats etc. Get an instant auto shipping quote or call us at (800) 553-1828 to get your car shipped or moved.
In addition to contacting our network of carriers that frequent your route, we post your vehicle on the National Dispatch Boards for Auto Transport.
This presents and promotes your vehicle to every auto carrier in the country.
The National Dispatch Board is an Open Market System
Central Dispatch Board websites are proprietary to industry members like us only.
This system is where all booking agents (brokers), post transport orders seeking carriers, and this is where all carriers choose the orders to fill their trucks.
In this open market system, carriers choose the highest priced orders first, and the lowest priced order last, or not at all.
Note: Carriers usually ignore orders posted twice by two different brokers, so it's important to pick the right auto broker from the start!
Mercury's transport specialists are experts at strategizing and negotiating the best possible rates.
We start negotiations with a lesser offer to carriers seeking the most cost-effective rates.
Then, we gradually increase the offer as needed, based on our understanding of your lead time and requirements.
The more lead time you have before transporting your car, the more money you can save.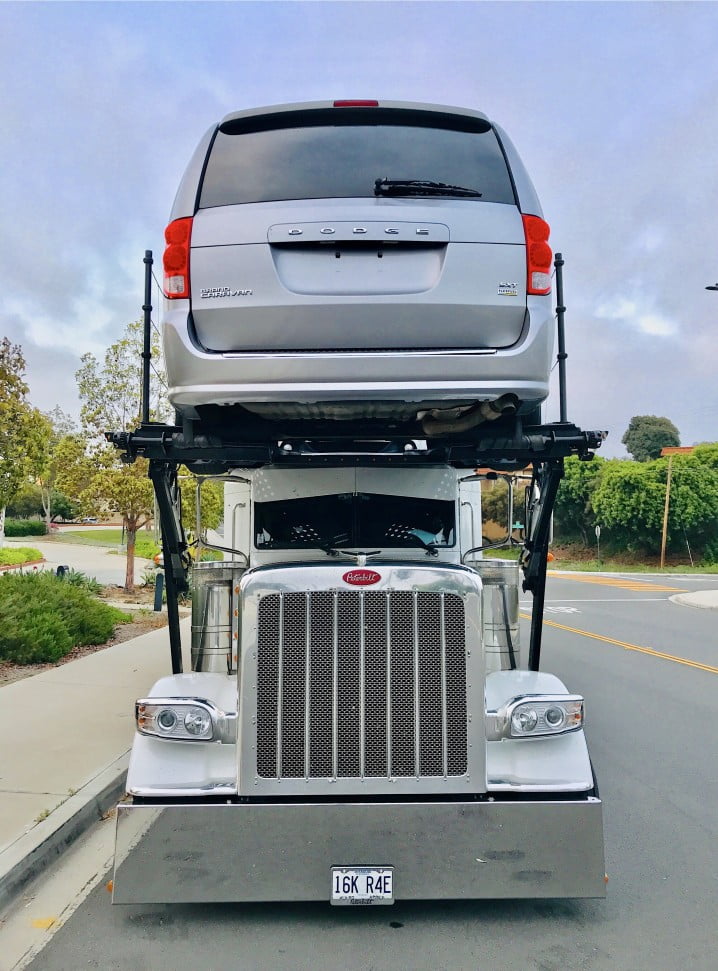 Assigning a Carrier and Dispatching Your Vehicle
Drivers and dispatch managers for carriers contact Mercury based on our Central Dispatch postings.
Once we verify rates and timing of your auto transport on your behalf, Mercury performs a thorough carrier background check.
We verify the carrier's ratings, references, and obtain a certified copy of their insurance certificate. Furthermore, we verify their FMCSA (Federal Motor Carrier and Safety Administration) license and conduct an investigation to see if any previous clients have lodged complaints.
You have peace of mind knowing that the auto transport carrier shipping your vehicle is reputable, qualified, and that there will be no surprises, guaranteed
Once you confirm your acceptance of the rates, we assign the carrier. Your service agreement guarantees the price, door-to-door service, and 100% bumper-to-bumper insurance.
There are never any hidden fees or charges. At that time, all fees are locked in, as well as pick-up and estimated time of delivery.
Only then is our deposit due, which can be paid via the debit or credit card that was placed on file when we booked the order.
You can pay the balance of the fee C.O.D to the driver upon delivery. Similarly, you can opt to pay the driver with a credit card with a convenience fee.
What Differentiates Mercury Auto Transport?
Transparency
Since 2007, we have posted and managed auto transport orders on the Central Dispatch Load Boards with full transparency. We strategize and negotiate on your behalf—our transport experts endeavor to negotiate a fair, realistic quote and timeline upfront.
Our function is to find the most reputable driver that will accept the lowest price possible, adhering to your timeline.
As a further indication of our transparency, upon request, we will send you a screenshot from the Central Dispatch Load Board. This will reflect the current high and low carrier fees posted for your transport lane.
We manage your posting every step of the way until it is successfully assigned to a qualified carrier meeting your specific criteria.
Once assigned, we provide a guaranteed pick-up date, the estimated delivery time at destination, and all pertinent carrier information, including the driver's name and phone number.
Mercury Auto Transport Reviews
Our processes, procedures, and transparency are unique in the industry. Our best in class philosophy is why Mercury maintains an A+ Better Business Bureau rating. We receive such stellar reviews from customers and carriers.
For reference, here are some popular sites where you can read our reviews:
We hope we can earn your business and help make shipping your vehicle as stress-free and easy as possible. When you have a moment, please contact us at 800-553-1828 for more expert input regarding our industry.
Give us just seven days, and we can negotiate the best price with a reputable five-star carrier for your transport.