Looking for the right transporter for shipping your ATV or quad bike? Mercury Auto Transport has got you covered. If you're interested in our ATV transport services you've found the right company. We here at Mercury Auto Transport work hard for all our customers and that's reflected in our dedication to not just customer service but making sure that your quote is accurate and will get your vehicle picked up within the pickup window specified for your shipment.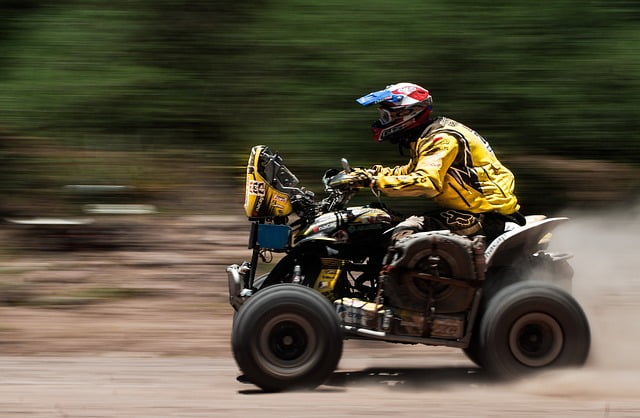 Transporting an ATV, or a quad bike, differs a bit from standard motorcycle transportation services in a few significant ways.  While ultimately your ATV will be crated and shipped just like a motorcycle, they are naturally larger, wider and heavier. Due to these differences you will see a difference in the prices of transporting an ATV as opposed to a standard motorcycle. That's why we've created this page, so you can understand the differences when it comes to transporting your ATV as opposed to transporting a motorcycle.
ATV's, as mentioned, are wider, bigger and heavier than motorcycles, and as such they're going to cost a bit more to ship.
These differences are rather small – less than a hundred pounds, on average – but the increased weight does increase the price slightly. Make sure to have the specific year, make and model of your ATV or quad bike when you contact us. This will help us with your ATV Transport service as we will use that information to calculate a more specific quote for you.
Typically we won't ask for the dimensions of your ATV, but it's a good idea to have them just in case. Most especially if your ATV has been modified to be longer, wider or heavier for whatever reason (you never know what people will do to a vehicle!).
But your ATV will still be crated, just like a standard motorcycle. It will then be shipped either on the back of a flatbed transport carrier or in an enclosed container.
What Makes Us Different?
There are carrier companies that operate these types of trucks that only take crated freight (i.e. motorcycles and other vehicles that are in the same type of family as them, including ATV's). This actually helps us keep the prices for motorcycle and ATV transport down.
For this reason, instead of searching for an enclosed or flatbed carrier that hauls cars around, we can contact these specific motorcycle shipping companies.  Then, book your freight much more quickly and much cheaper than if we were to use an alternative carrier company that ships mainly cars and trucks.
Top-Rated ATV Transport Services
We may not be the cheapest out there, but our quotes are priced to move, guaranteed. You can get a free quote in minutes by filling out our free online quote form to the right, or you can call us toll-free at 800-553-1828 and speak to one of our live transport representatives. Our live reps are here to help you – they can calculate a free transport quote for you as well as answer any questions that you may have.