Terminal to Terminal Auto Transport
An auto transport terminal is a storage facility for automobiles, usually located near a large metropolitan area. Industry trends indicate that the number of terminals is declining due to decreased demand for this method of transport. When using the terminal to terminal method, you are responsible for delivering your vehicle to the terminal, where it will be picked up by a carrier. The carrier will then transport your vehicle to another terminal in proximity to your destination, where you would need to pick it up.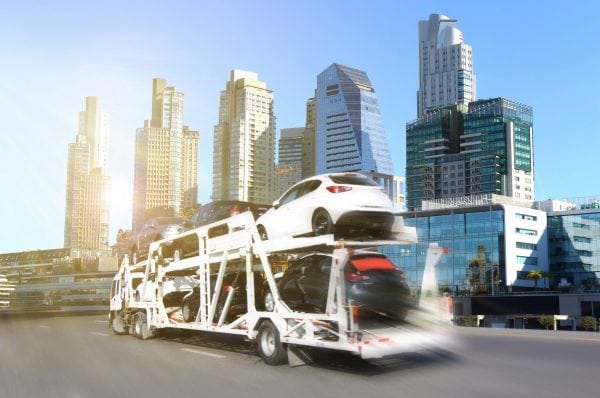 Terminal To Terminal Auto Services
Terminal to terminal is precisely what the name implies. You drive your car to a specified drop-off terminal where your vehicle remains until your carrier collects it. Once picked up, the carrier transports your vehicle to the destination terminal location, where you will pick up your car. In certain situations, you may opt for a hybrid service where the car is picked up at your door and delivered to a destination terminal, or for timing and convenience's sake; you may drop your car at a terminal for pick-up and arrange for delivery to your door at your destination.
The automotive transport industry has changed significantly in the past few decades, and several methods of transport, including terminal to terminal, are declining. In the past, you may have heard that this method is a more affordable way to transport your vehicle.  Not necessarily so today, due to additional storage facility charges. Typical terminals fees vary from $15 to $35 per day depending on location, with facilities near major metropolitan areas usually costing more.
Need To Know About Terminal To Terminal Auto Transport
Although we generally recommend open transport door to door, we can provide terminal transport services. If you are searching for a terminal to terminal auto transport quote, please fill out our free online quote request form.
The more you know about the process and how we work, the less surprises will be waiting for you when it comes time to transport your vehicle.
You can fill out our free online quote request form right here on our website for a free quote or you can call us toll-free at 800-553-1828 for a free auto transport quote calculated by one of our friendly and experienced staff members. We work hard to make sure your transportation experience is the best we can make it, bar none.