Open auto transport carriers are the backbone of the car shipping industry today, then enclosed carriers are definitely the upper echelon of transporters. Enclosed carriers function differently than open carriers, though the job they do is the same – they transport cars. Enclosed carriers, if you haven't guessed by now, completely enclose the vehicles they ship in a protective transport container that prevents them from being exposed to rain, sleet, snow, ice and hail, as well as road debris such as rocks that get kicked up from other motorists on the road and the like.
We generally recommend enclosed transportation services for anyone that is looking to transport a vehicle that is rather valuable. This can include newer luxury cars, exotic vehicles, sports cars, restored classic vehicles – anything where the value is either depreciating or so high that you don't want to risk damaging it and having it lose a ton of value all at once. Most vehicles will not need enclosed transport services, as most vehicles depreciate in value and are meant to depreciate in value the more they are used.
Enclosed transport services are also more expensive than open shipping; this is because there are fewer enclosed transport trucks on the road, and they specialize in hauling only a small portion of the vehicles that are shipped every day. With a smaller customer base and less demand, there is not nearly as much room for enclosed carriers to operate in the auto transport industry than there is for open shippers, which means that they must charge more per-mile and per-vehicle than their open counterparts.
Enclosed transportation generally comes with bigger pickup windows as opposed to open carriers. Your pickup window, in a nutshell, is how long it will take from the time you book your order until we find a carrier to transport your vehicle. This pickup window generally is 3-5 days for most vehicles that are to be shipped on an open carrier; enclosed transportation pickup can take anywhere from a week to ten days, on average. This is also because there are fewer enclosed carriers on the road and they service fewer routes, on average.
If you're searching for enclosed transportation services for your vehicle, we here at Mercury Auto Transport are here to help. You can fill out our free online quote request form and get a free quote calculated by one of our reliable and accurate auto transport representatives, or you can call us directly at 800-553-1828 to speak to one of our agents yourself. They can answer your questions, calculate a free auto transport quote for you right over the phone as well as book your order.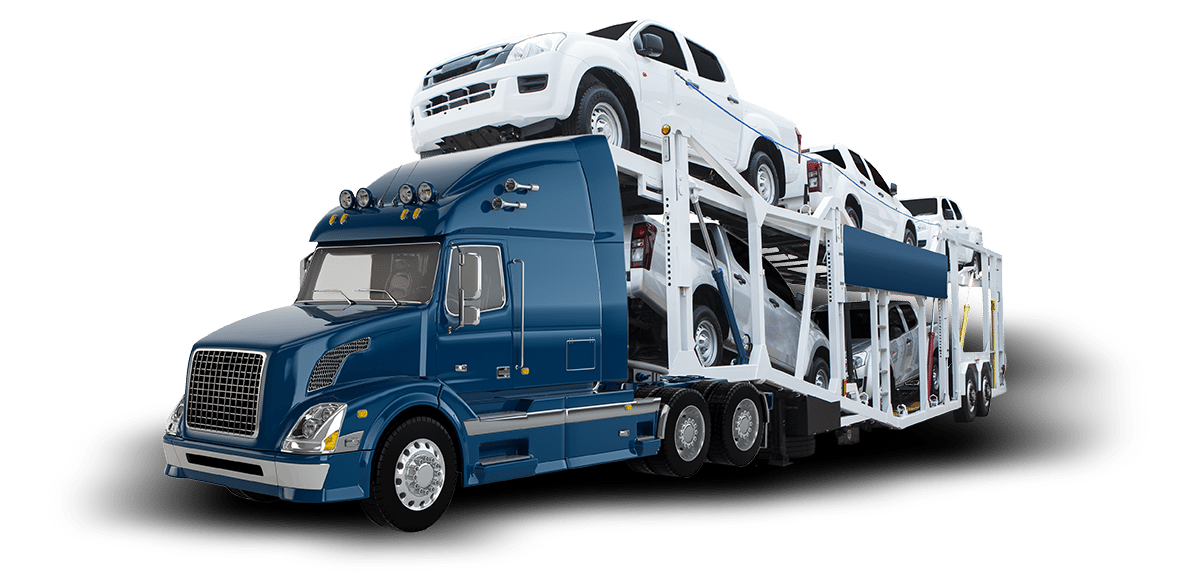 Getting Started
Get your car where you need it. Get your car where you need it. Just tell us where your car is now, where you want it to go and when you want it to get there.

Choose a Carrier
We take the time to educate you. After you understand how the process works with our professional consultation, you will be empowered to name your own price for a driver to bid on your vehicle.

Place Your Bid
Once you choose a driver, we complete all necessary paperwork for interstate transit and provide you with all your driver's insurance paperwork and contact information.
WE POST YOUR VEHICLE & ROUTE
First, we post your vehicle to The National Dispatch Board where over 5,000 drivers go to find vehicles are available. Drivers choose based on: 1. Their existing route 2. Amount of your bid 3. Reputation of the broker
YOU ACCEPT CARRIER'S OFFER
If your vehicle isn't getting bids, remember, the vehicle with the highest priced carrier pay on the board gets priority, leaving the vehicle with lower rates behind. When you accept an offer, we send you a contract that the carrier has signed that guarantees door-to-door service, 100% bumper to bumper insurance, and a firm price, so that there are no surprises at delivery.
DEPOSIT DUE
Once we locate a carrier we will reserve a spot on his trailer after you approve final logistics. Every quote includes a broker and carrier fee. Most broker fees are a fixed rate and vary according to each company. Only after we have located a carrier and you approve their bid do we collect our broker's fee. Nothing gets done without your approval.
LOGISTICS
Your driver will give you a window when they will be able to pick up your vehicle. Once your vehicle reaches its destination, inspect the vehicle closely before you sign off on receipt.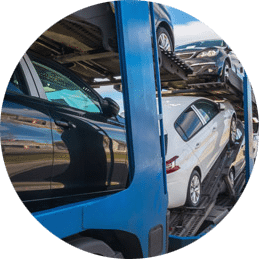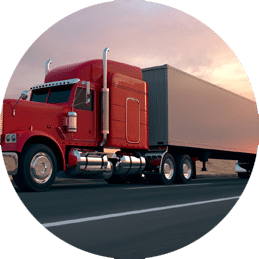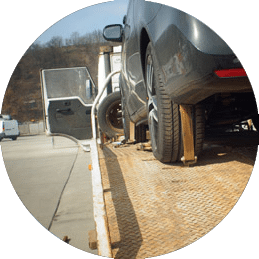 Flatbed carriers are the least-used transporters, required only for vehicles…