Trying to move a travel trailer can be difficult and time-consuming if you don't know what you're up against. Moving something like a travel trailer is a lot different from moving a regular car – they're bigger, for one, and travel trailers have to be hitched to the back of a truck or SUV in order to be moved; they can't be driven under their own power because if a travel trailer has a motor, and you can drive it, it's considered a motor home. So when transporting a travel trailer, you have to understand how they are actually transported.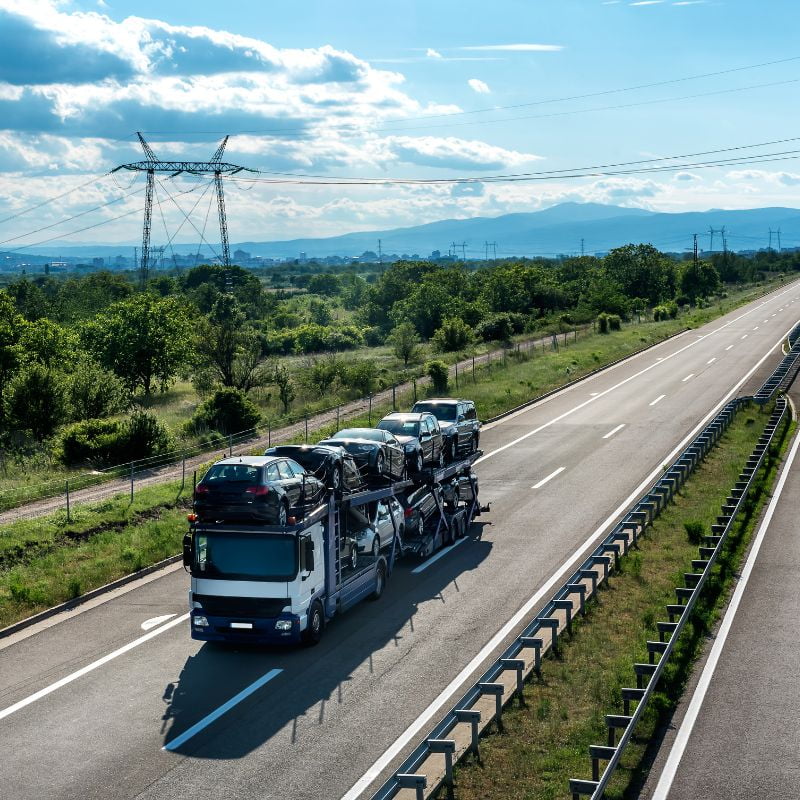 Since a travel trailer can't be moved without something else to move it, loading it onto the back of a standard open auto transport truck is going to be hard. Not only that, but most travel trailers can't even fit onto the back of an open auto transport carrier because they're either too tall, too wide, too heavy, or a combination of the three. Logistically, travel trailers can be a real pain to transport, but people need to have them transported, so there's going to be people there that will be able to do it.
Unless you can hire someone to hitch it to their truck and haul your trailer, you're most likely going to have to put it on the back of a flatbed transport carrier, as they are usually the only type of truck able to handle something as big and heavy as a travel trailer. Flatbed trucks are big, there's no denying that, and as they're designed to haul anything that a standard carrier can't – which includes vehicles that cannot move under their own power – chances are a flatbed truck will be able to ship your travel
Travel Trailer Transport Cost
However, flatbed transporters – if you didn't follow the link there to our flatbed truck transport page – are kind of hard to find and pretty spendy to book with when you do. This is because flatbed carriers just aren't as common in the industry as open or enclosed transporters because they only haul specific types of vehicles or vehicles that meet certain conditions. If your car can fit on a standard carrier, we're going to book with a standard carrier unless you want it enclosed – we won't go searching for a flatbed truck to move your vehicle unless we absolutely have no other choice.
We don't want to stick you with an option that will cost you more and take longer to get your vehicle picked up unless we have no other options available to us, and when it comes to travel trailer transport, we don't have any other choice. And unfortunately, neither do you. Flatbed carriers take longer for us to find and will be more expensive, but as they are the only carriers that will be able to move your travel trailer…well, you get the idea.
We here at Mercury Auto Transport only work with the best auto transport carriers in the industry to transport your vehicle, and you can rest easy with the knowledge that your vehicle will be in good hands when you book with us.  The more you know about the process and how we work, the fewer surprises will be waiting for you when it comes time to transport your vehicle.
You can fill out our free online quote request form right here on our website for a free quote, or you can call us toll-free at 800-553-1828 for a free auto transport quote calculated by one of our friendly and experienced staff members. We work hard to make sure your transportation experience is the best we can make it, bar none. With Mercury Auto Transport, you just can't lose.