Travel Trailer Transport
Get your quote now.
Trying to move a travel trailer can be difficult and time consuming if you don't know what you're up against. Moving something like a travel trailer is a lot different than moving a regular car – they're bigger, for one, and travel trailers have to be hitched to the back of a truck or SUV in order to be moved; they can't be driven under their own power because if a travel trailer has a motor and you can drive it, it's considered a motorhome. So when transporting a travel trailer, you have to understand how they are actually transported.
Since a travel trailer can't be moved without something else to move it, loading it onto the back of a standard open auto transport truck is going to be hard. Not only that, but most travel trailers can't even fit onto the back of an open auto transport carrier because they're either too tall, too wide, too heavy, or a combination of the three. Logistically travel trailers can be a real pain to transport, but people need to have them transported so there's going to be people there that will be able to do it. Unless you can hire someone to hitch it to their truck and haul your trailer, you're most likely going to have to put it on the back of a flatbed transport carrier, as they are usually the only type of truck able to handle something as big and heavy as a travel trailer. Flatbed trucks are big, there's no denying that, and as they're designed to haul anything that a standard carrier can't – which includes vehicles that cannot move under their own power – chances are a flatbed truck will be able to ship your travel
Travel Trailer Transport Cost
However, flatbed transporters – if you didn't follow the link there to our flatbed truck transport page – are kind of hard to find and pretty spendy to book with when you do. This is because flatbed carriers just aren't as common in the industry as open or enclosed transporters because they only haul specific types of vehicles, or vehicles that meet certain conditions. If your car can fit on a standard carrier we're going to book with a standard carrier unless you want it enclosed – we won't go searching for a flatbed truck to move your vehicle unless we absolutely have no other choice. We don't want to stick you with an option that will cost you more and take longer to get your vehicle picked up unless we have no other options available to us, and when it comes to travel trailer transport we don't have any other choice. And unfortunately, neither do you. Flatbed carriers take longer for us to find and will be more expensive, but as they are the only carriers that will be able to move your travel trailer…well, you get the idea.
We here at Mercury Auto Transport only work with the best auto transport carriers in the industry to transport your vehicle, and you can rest easy with the knowledge that your vehicle will be in good hands when you book with us. You can fill out our free online quote request form or give us a call toll-free at 800-553-1828 to speak to one of our live auto transport representatives who can give you a quote, answer your questions and help you book your order. With Mercury Auto Transport, you just can't lose.
There are several ways you can ship a car.  The options include enclosed trailer, open carrier transport, flatbed truck, door to door shipping and to or from a terminal as well.  The most popular of the options is 7 to 10 car open carrier.  These large trucks can accommodate almost any size vehicle including cars, SUV's, trucks, jeeps and vans.
Open car transport, door to door is also the best way to get the cheapest auto transport rate possible.  To learn more and see what transport method is best for you, please fill out our free quote form and one of our representatives will respond to you within minutes.  You can also call us at (800) 553-1828.
Shipping a vehicle can be stressful if don't know what to do.  This is why we believe it is paramount to have our highly trained agents be your main point of contact from start to finish. 
They will go over everything you need to know so you can relax.  In the meanwhile, we prepared you this checklist.  This includes everything from pickup to delivery and how to make sure your car is ready for pickup.   
When it comes to car moving, we want you to be ahead of the game!  For any questions and further assistance our agents are standing by, (800) 553-1828.  Please read our checklist to prepare your vehicle to learn more.
While understanding auto transport insurance is not rocket science, we think it's valuable to explain how it works.  As part of providing a great car transport service, it is our job to guarantee that the carrier we assign to pickup your vehicle is licensed and insured.  Click here to check out our license.
When you go with Mercury to ship your vehicle, you can rest assure that the carrier assigned to move your car is fully insured and licensed with the FMCSA (Federal Motor Carrier and Saftey Administration).
Your vehicle is covered by the carrier's insurance policy that is doing the shipping.  Depending on the type and size of the truck/trailer that is shipping your car, the insurance policy can cover from $100,000 to $1,000,000 of damage.
We have also provided a checklist to explain what you need to do at both pickup and delivery in case there are any issues so, you can file a claim and know that everything will be taken care of.
It is rare but, time-to-time there may be accidental damage while in transit and it is good to know that your carrier's insurance will protect your auto shipment in that event.
To view a sample BOL (Bill of Lading) and learn what to do in case of accidental damage, please check out our Condition Report and Procedure checklist.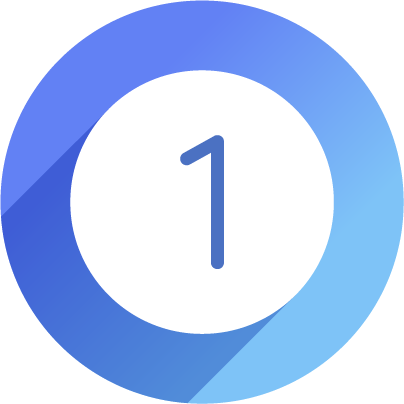 REQUEST A QUOTE
First, we post your vehicle through our network, including all National Dispatch Boards for Auto Transport. This is where all licensed auto transport carriers can see your vehicle is available for shipping.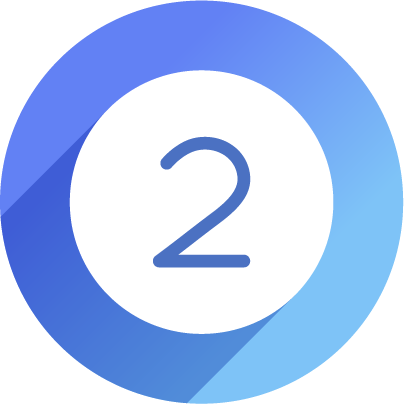 BOOK YOUR ORDER
We present offers from FMCSA Licensed and Insured Carriers. When you accept an offer, we send your service agreement that guarantees the price, door-to-door service and 100% bumper to bumper insurance. There are never any hidden fees or charges, guaranteed.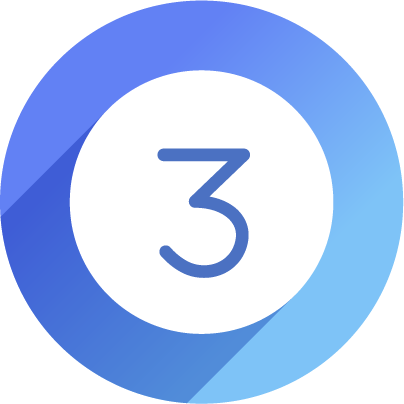 VEHICLE IS PICKED UP
Not until you approve your carrier and final logistics is your deposit due. Your deposit is included in your quote and goes toward the total price. The remaining balance is due at time of delivery. Nothing gets done without your approval.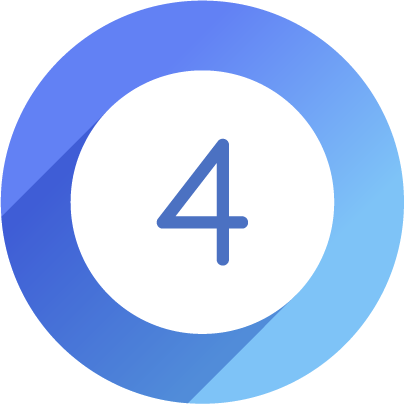 VEHICLE IS DELIVERED
Your driver will contact you prior to your pickup and delivery dates to schedule a time for loading and unloading. Once your vehicle reaches its destination, you do a final inspection of your vehicle and pay the driver the remaining balance. You and the driver both sign the Bill of Lading and each keep a copy.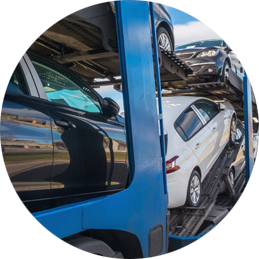 OPEN AUTO TRANSPORT
Open auto transport carriers are considered the standard carrier in the industry today.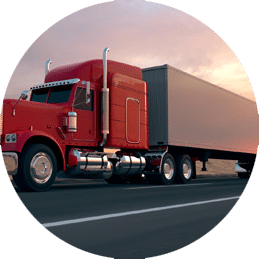 ENCLOSED AUTO TRANSPORT
Enclosed auto transport carriers are not as readily available as open carriers but…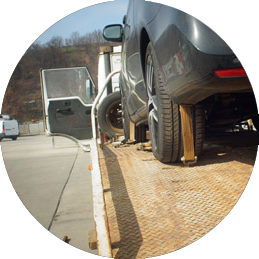 FLATBED AUTO TRANSPORT
Flatbed carriers are the least-used transporters, required only for vehicles…