Car Shipping & Auto Transport Los Angeles
Los Angeles is the second largest city in the United States and is home to 3.9 million residents. Such a large area has a lot of people coming in and out of it, which is why it's necessary to learn about car shipping in Los Angeles.
If you ever need these services, this guide will explain everything. Keep reading to learn more.
Los Angeles Car Shipping & Auto Transport Price + Time
On average, car shipping in Los Angeles costs around $1.96 per mile for short distances up to 500 miles. Medium distances will cost you about $0.93 per mile, from 500 to 1,500 miles.
Long distances that are more than 1,500 miles long are about $0.58 per mile.
It's important to note that there are different factors that will affect the price of shipping a vehicle. These are some of the transport factors that go into a car shipping estimate:
Trip distance
Car size
Vehicle condition
Location
Transport type
Time of year
To get an idea of the total cost, request a car shipping & auto transport quote.
To get a more accurate car shipping quote for your trip, have this information readily available:
Car transport preference (enclosed or open trailer)
Vehicle pick up and delivery destination (use zip codes for increased quoting accuracy)
Vehicle make, model, and year
Vehicle operational status
The earliest available car pick-up date
Total distance is the main component that goes into calculating a shipping quote. Longer distances are more expensive but include a discounted cost per mile.
The shipping dates you choose also play a role in the cost. To get the best price, you should book your car shipment far in advance. As soon as you know you need to transport your vehicle, request quotes and book a date.
If you are in a rush to ship your car, you are likely to pay more. If you have flexibility around the pick-up dates, you can reap some great savings.
Auto Transport From Los Angeles
Auto transport in Los Angeles varies in cost depending on if you are shipping a car from the area or to the area.
If you want to ship your car to a different state from Los Angeles, California, understanding pricing will be beneficial.
Cost to Ship a Car to Another State
 If you are shipping a car to another state from Los Angeles, the most important factor that affects cost is distance. The further the distance, the more it will cost to ship the car.
Other factors that go into this price are:
Size of the vehicle
Weight of the vehicle
Special requirements (insurance)
An online shipping calculator can provide you with a rough estimate of the cost it takes to ship your car from Los Angeles. The final cost might be higher or lower than the estimate so keep this in mind when receiving a quote.
Make sure the company you choose has interstate towing if you need to ship your vehicle to a different state. These businesses also need to be familiar with the laws in both states.
Auto Transport To Los Angeles
Auto transport to Los Angeles follows similar conditions to auto transport from New York.
Cost to Ship a Car From Another State
To understand the full costs of shipping a car from another state to Los Angeles, you'll want to ask for a quote in advance. It will cost more for expedited shipping in all circumstances.
Like any quote, distance will be an important factor when it comes to the price. The route is also important for pricing considerations. Route refers to the roads and highways traveled to transport the vehicle.
If you are shipping a car through highly populated areas, increased traffic congestion can impact costs and the shipping timeline. Route considerations that affect cost are:
Adverse weather
Road construction
Physical road conditions
Enclosed car transportation services cost more because they offer better protection from the weather, debris, and other environmental conditions. Open car transport is more affordable but doesn't offer the same level of protection.
Hire Los Angeles's Best Car Shipping Experts & Services
Car transport services move cars from one destination to another. Open transport is more cost-effective but enclosed transport allows car owners to have more peace of mind.
In general, enclosed auto transport services cost up to 40% more than open transport.
The best car shipping experts and services in Los Angeles will offer these types of transport. Everyone uses a broker to find the best carrier for their car shipment needs.
Brokers aren't limited to one carrier option, they have a network of thousands of carriers to help you find the best solution based on your needs. Carriers complete the transportation.
Mercury Auto Transport is a leading broker in Los Angeles.
Auto Transport Companies Directory for Los Angeles Near Me
Mercury Auto Transport is a broker that works with the best carriers in the industry to provide customers with the services that they need. When you book with a broker, you are sure to work with a licensed and insured carrier.
Certified Auto Transport Companies
Auto transport brokers know that the carriers they work with are certified, bonded, and insured. This can protect you from any liability.
Some of the best auto transport companies Mercury Auto Transport works with are:
AA Auto Transport Inc.
Magic Carpet Auto Transport
Autoline Transport –

Los Angeles

Tapatio Auto Transport
Rara Auto Transport
Bruces Auto Transport
Each has professional drivers that provide reliable services and insurance policies to cover vehicle owners during the process.
Using Los Angeles Car Shipping Services
When you use Los Angeles car shipping services, you can get your car shipped to and from the area for the most affordable price. Auto transport brokers work with larger companies that have low rates.
Brokers will pick an ideal auto shipping company for you and negotiate the details of the transport. Brokers will charge a fee to find the appropriate carrier for your needs.
Mercury Auto Transport has access to different car transporters through National Dispatch Boards. Once your vehicle is posted to the board, it will be shown to every auto carrier in the country.
This type of system is only available to industry members, it's not something you can do without the help of a broker.
It's important to book in advance because brokers will start negotiations with a lower offer to carriers looking for work. Brokers will gradually increase the offer based on your timing and requirements.
The more lead time you have before you need to transport the car, the better your chances of saving money. Learn more about how car shipping works with the linked video.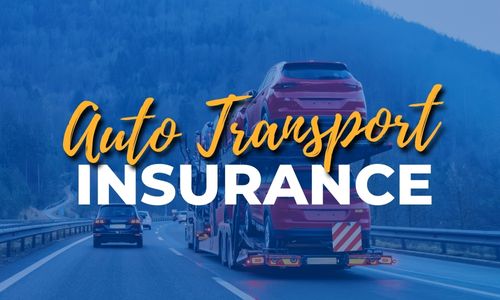 Los Angeles Auto Transport Insurance
It's safer to transport your car over a substantial distance with professional movers. Your car will gather mileage the more you drive it and cause internal damage. It will also be exposed to different outdoor  elements.
Auto transport services offer different levels of protection and are insured. Insurance ensures your vehicle is protected during transit.
Brokers also offer guaranteed car shipping. Although brokers cannot guarantee both a specific pickup date and delivery date, they can guarantee one on your order.
As long as you give a broker at least a week to accommodate you, they can guarantee a delivery date. However, some pickup areas can take up to two weeks to get your car picked up.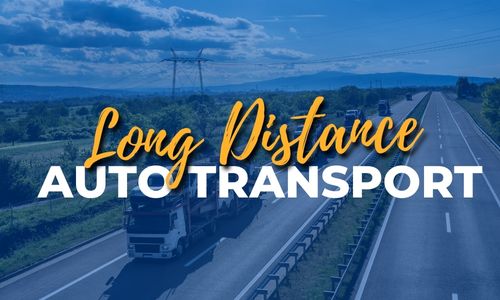 Long Distance Los Angeles Auto Transport
Long-distance Los Angeles auto transport is more expensive than a short distance. Yet, if you book months in advance, you have a better chance of saving money.
Brokers can find carriers that can work with your requirements for less money when you give them an advanced date.
The staff will look into several clients that want to ship their car on a similar route and similar timeline as you.
If you need expedited services for long-distance auto transport, a carrier will be sent to pick up only your car. Instead of sharing the price with other clients, you'll pay the full price on your own.
Los Angeles Luxury and Classic Car Shipping
To ship luxury and classic cars in Los Angeles, brokers will offer white glove secure service. Luxury cars require more care and protection to ship, so the costs will be higher.
Many clients find that their estimate is worth it to protect such a large investment during transit.
Classic and exotic car shipping is easier when you work with professionals that know the ins and outs of the process.
International Shipping to/From Los Angeles
Across the world, import taxes are required to ship a vehicle. Some counties reject foreign car shipments with large taxes while others encourage the import of vehicles.
Before taking your property international, it's important to learn if your shipment is feasible. In some cases, it's cheaper to sell your current vehicle and buy a new one when you are moving abroad.
If you do decide to proceed with import taxes, international car shipping & auto transport brokers can take care of the transportation process, help you prepare documents, and pass through customs.
Los Angeles Neighborhoods & Zip Codes We Serve
Los Angeles neighborhoods are diverse. We understand that each city has different car shipment needs, which is why we offer so many services.
If you are located in any of these areas, our brokers can serve you when you need auto transport services:
Agoura Hills
Alhambra
Arcadia
Artesia
Avalon
Azusa
Baldwin Park
Bell
Bell Gardens
Bellflower
Beverly Hills
Bradbury
Burbank
Calabasas
Carson
Cerritos
Claremont
Commerce, City of
Compton
Covina
Cudahy
Culver City
Diamond Bar
El Segundo
Gardena
Glendale
Glendora
Hermosa Beach
Hidden Hills
Huntington Park
Industry, City of
Inglewood
Lakewood
Lancaster
Lawndale
Long Beach
Los Angeles
Lynwood
Malibu
Manhattan Beach
Maywood
Monrovia
Montebello
Paramount
Pasadena
Pomona
Rancho Palos Verdes
Redondo Beach
Rolling Hills
Santa Monica
Walnut
West Covina
West Hollywood
Westlake Village
Whittier
If you don't see your neighborhood above, don't worry! We serve most areas in Los Angeles.
Mercury Auto Transport brokers service these zip codes:
91311, 91321, 91326, 91350, 91351, 91354, 91355, 91381, 91382, 91384, 91387, 91390, 93243, 93532, 93536, 92397, 93510, 93523, 93534, 93535, 93536, 93543, 93544, 93550, 93551, 93552, 93553, 93591, 91001, 91011, 91016, 91024, 91042, 91342, 91387, 91390, 91702, 91711, 91741, 91750, 91759, 92397, 93510, 93543, 93550, 93553, 93563,91040, 91304, 91306, 91307, 91311, 91316, 91324, 91325, 91326, 91330, 91331, 91335, 91340, 91342, 91343, 91344, 91345, 91352, 91356, 91364, 91367, 91401, 91402, 91403, 91405, 91406, 91411, 91423, 91436, 91501, 91502, 91504, 91505, 91506, 91522, 91523, 91601, 91602, 91604, 91605, 91606, 91608, 91011, 91040, 91042, 91101, 91103, 91104, 91105, 91106, 91107, 91201, 91202, 91203, 91204, 91205, 91206, 91207, 91208, 91210, 91214.
Frequently Asked Questions About Auto Transport From Los Angeles
If you want quick answers about auto transport services in Los Angeles, we have them. Here are the common burning questions from clients:
Car Shipping in Los Angeles: Let Us Help!
There is a lot to know about car shipping in Los Angeles. With this guide, we aim to provide you with all of the knowledge you need to decide if auto transport is right for you.
Contact us today for a free quote or to book an upcoming shipment.