Figuring out the right way to move your car to your new home can be stressful. There are often lots of variables that go into making this decision. Thus, you might not be sure about which options are cost-effective or the best for your needs. Cost and convenience can be big factors in this decision. Also, there are some other things that you should think about as well.
Your experience at hauling your own vehicle on a trailer can factor into this decision as well as your desire to simply not have to worry about driving across many states if your move is not to a neighboring area. If you are not sure what the best options will be for your car transport process, you should learn about the choices you can make and go from there.
If you are ready to learn more about which kinds of car transport options you should consider, read on for more information!
What Are My Options for Transporting My Car?
This is the first question that you need to ask yourself. If you have never moved a car with you to a new location, you probably are not aware of the options that you will have to choose from when you are planning your move. Knowing what your options are can help you to determine what makes the most sense for your needs.
Can I Use a Car Trailer to Move My Car?
A car trailer is an actual flatbed-style trailer that can be connected to a tow vehicle like a U-Haul van or a truck. This trailer will require that your car is tied to it with the proper safety straps and chains. The trailer will support the entire car and your vehicle will not roll on its own wheels as it is driven to its new location. Some car transport companies use these kinds of trailers for their contracts. Thus, you might also own or rent one of these trailers for this purpose.
Is a Car Dolly a Good Option to Relocate My Vehicle?
A car dolly is a small, two-wheeled attachment that is connected to the front tires of your vehicle. Your car will follow the tow vehicle rolling on its back tires. This is another kind of trailer that can be connected to your tow vehicle. Thereby allowing you to bring your vehicle along behind a towing vehicle. This is a smaller trailer that can often be cheaper to rent than other kinds of trailers.
Should I Look Into Car Transport for Auto Shipping?
Car transport is one of the most familiar ways to relocate your vehicle when you move. This is a transport that is done by a professional company. The car shipping company will haul your vehicle for you on a car transport trailer to your new location. These companies might be hauling other vehicles at the same time. They also perform many deliveries and pick-ups along the route as they bring your vehicle to you. This is often the choice to make if you have to fly or relocate quickly to your new home.
Car Trailer vs Dolly vs Car Transport. What Should I Consider?
Now that you know the available options, you can more accurately determine what is the right choice for your needs. There are pros and cons to each of these selections. Therefore, you should think about all of them before you decide which is the right one for your needs.
Car Trailer vs Car Dolly – Which is Better for Car Shipping?
This is the choice that many people have to make when they are trying to decide how to relocate their vehicle. There are pros and cons to each of these trailering options and some limitations that might deserve attention when you are considering which is the right option for your needs. Car trailers and dollies technically perform the same function but they are not designed in the same way at all.
Some Car Trailer Pros
Car trailers are very stable and they are wide enough in most cases for large vehicles. You can haul classic cars and vehicles that need to be kept covered for the drive on a car trailer. Thus, the trailer will feel more connected to the tow vehicle as you drive. Car trailers can be fully enclosed or flatbed style.
Car trailers are more durable and they will feel much more sturdy and stable than a dolly. This is often why people prefer to use a car trailer since car dollies can be a bit flimsy feeling in some cases. This is also the best choice to make for large vehicles as most car dollies will not tow a large vehicle well or at all.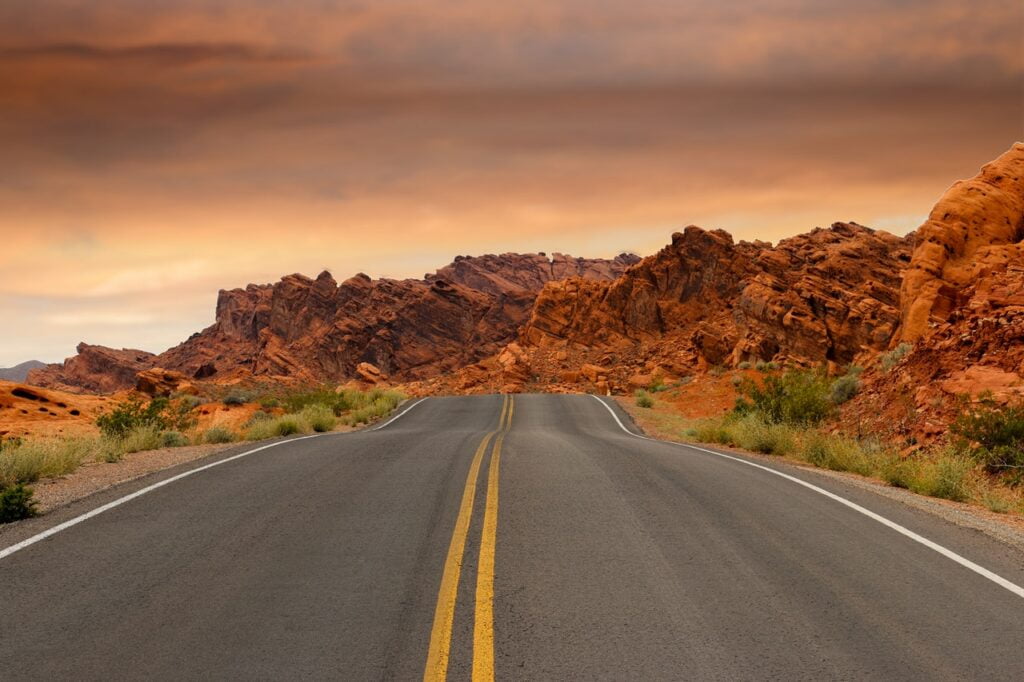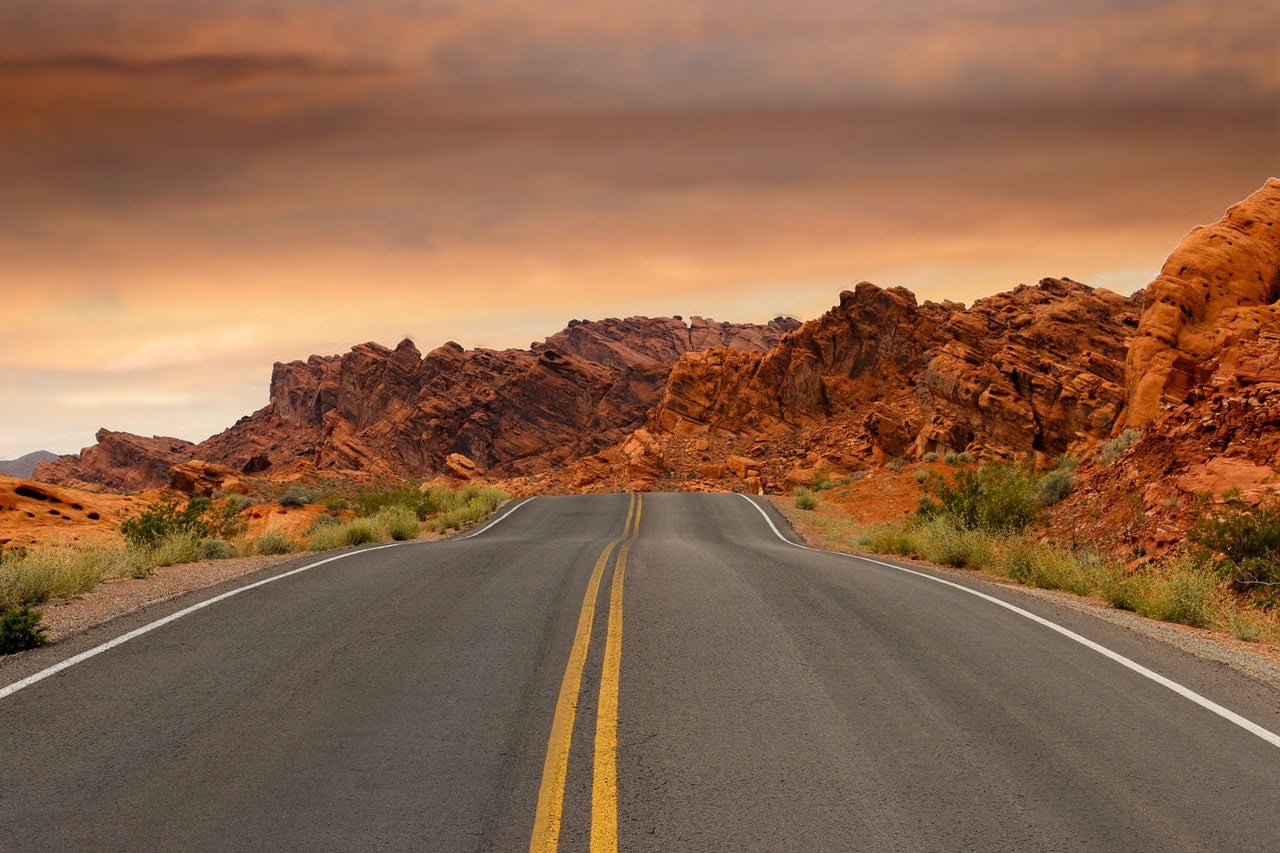 Car Trailer Cons
Car trailers are more expensive to rent and can be far longer than you would wish. You might not have a single car trailer and instead, have a longer utility-type trailer that you can rent for a larger vehicle. This can add to the weight of your towing trailer and impact your tow vehicle's fuel efficiency and performance.
Car trailers are also sometimes fully enclosed. This can be perfect for hauling classic or exotic cars but, not suitable for hauling other kinds of cars. You will have to decide if you want an enclosed car trailer or an open flatbed for your trip, and the vehicle that you are transporting might guide this determination. The larger the trailer, the more fuel you will need to transport your car to its new home.
Car Dolly Pros
Car dollies are very affordable to rent and they are small. They can haul your vehicle easily behind a U-Haul or other towing vehicle. They are also not nearly as big as a trailer and will not take up as much space or add to the length of your towing vehicle greatly.
Car dollies can also be hauled behind vehicles besides a truck because they are so small. This is a great and accessible way to haul your vehicle and can be perfect for small vehicles that need to be transported.
Car Dolly Cons
Car dollies are very small and they cannot usually haul large vehicles. They are also very lightweight and can be unstable if the road is really bouncy or rough. Car dollies are sometimes not kept in the best repair by rental companies either. Another concern is that your vehicle will still experience wear and tear while it is rolling behind your towing vehicle.
Other car dolly cons are related to the operation of this car trailer. A car dolly can be hard to use and hook up if you are not used to using them. They are not the most user-friendly towing option and some people can have safety issues when they use them for moving their vehicle. In some cases, a small vehicle attached to a car dolly will not be very visible behind the tow vehicle and this can lead to issues with accidents.
What About Car Transport as a Vehicle Relocation Option?
Car transport companies offer many benefits, but there are downsides to using this option in some cases as well. You will need to make sure to follow the right process when you decide to use a car transport company for your needs.
Car transport companies offer hauling services for your vehicle to move it to your new home. These services are contracted prior to the transport taking place. You might not have used this process before to move your car to a new place. Although, it does not have to be intimidating to hire a car transport company to take care of this need.
Pros of Car Transport Services
The pros of car transport companies are numerous. These companies are protected with their own insurance and they hire professional drivers to relocate your car to your new home. Transport companies are required to give you a quote in advance before you secure their services and you can use these quotes to help you to find the right car transport company for your needs.
You will not have to drive your own vehicle to your new home if you use a car transport service to move your vehicle. You will also be able to get an exact date for its delivery and you can pick the delivery location. This can make it easy for you to work on unpacking and other tasks while you wait for your vehicle to arrive at your new home.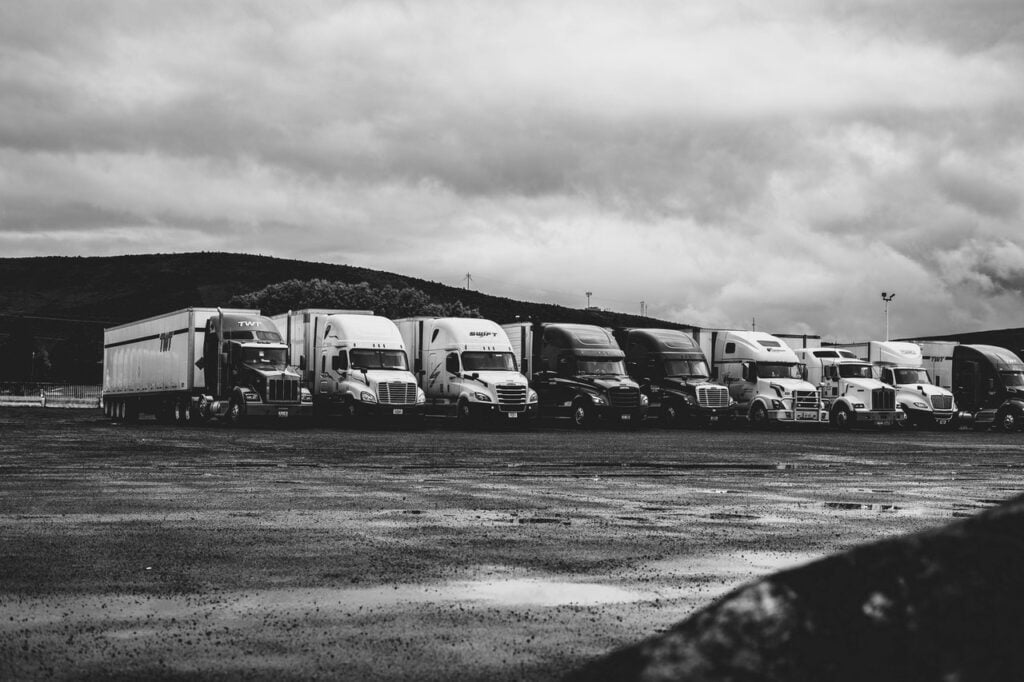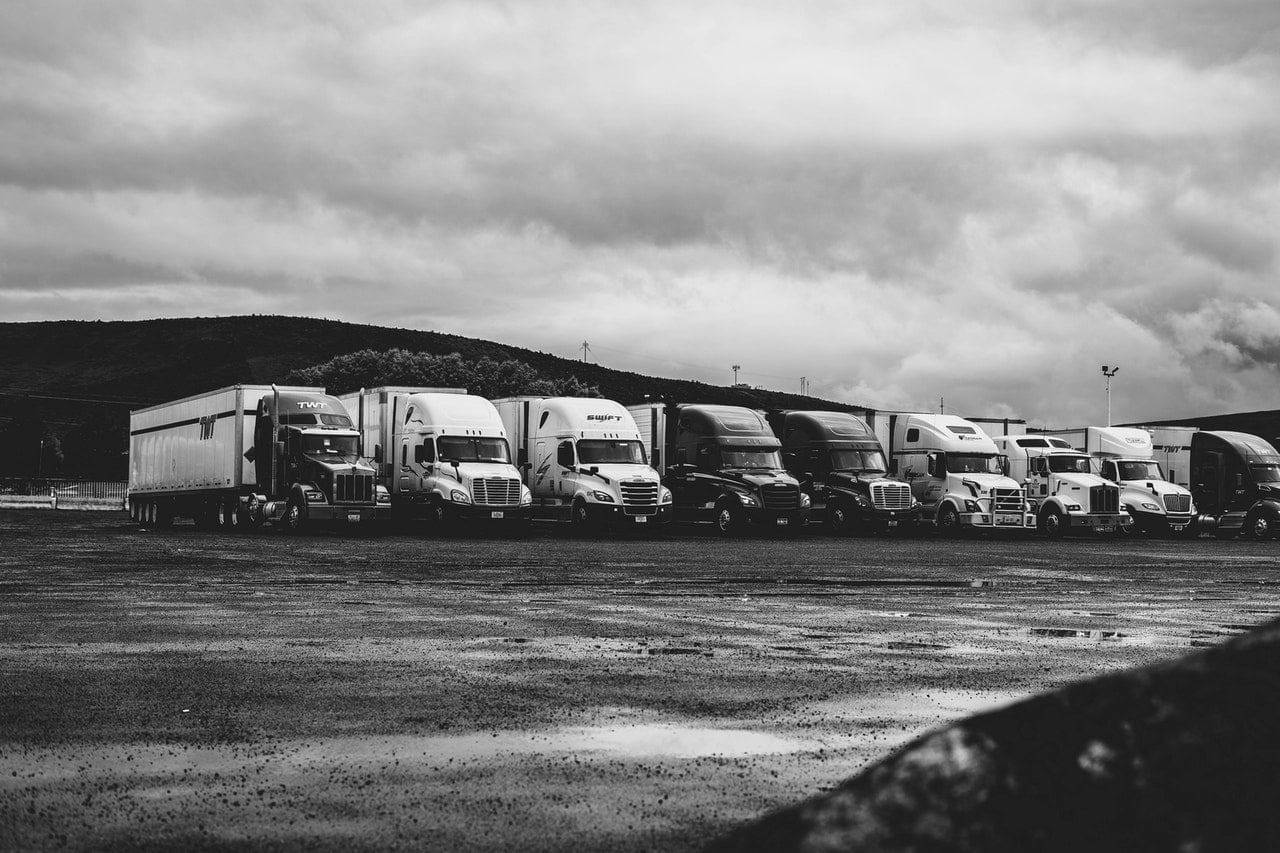 Cons of Transport Services
The downsides of transport services are not numerous but they exist. You can sometimes find that there are companies out there that are not properly insured for damages. There are also scams that people fall for when they think they are working with a real transport company and their car is stolen.
Transport companies might also take some time to get your vehicle to you. Also, there are busy seasons when transport can be hard to book. You might also struggle to get the right kind of transport for delicate vehicles or classic cars. Some transport companies are not capable of protecting these kinds of vehicles with their fleet of trailers and vans.
What if None of These Car Moving Options Work for my Needs?
There is one remaining option for relocating your vehicle to your new home. You can drive to your new home in your vehicle. If the vehicle that you own is large enough to haul a trailer, you might actually be able to drive your own car and haul a moving trailer behind you. This helps to save money on the cost of the transport service or the rental of a trailer or dolly.
Depending on what your situation might be, you could potentially drive your vehicle to your new home and wait for the moving van to show up with your possessions. This might not work out well if you have lots of items that you need as soon as you move in, but many people find that they can pack some key items in boxes and then wait a few days for the rest of their furniture and other items to arrive.
Driving is not always a good option if you have a very long distance to cover and do not want to drive for that long. You might own a vehicle that has lots of miles on it and not want to add to that mileage. If you need to move many items with you, this might limit your ability to move in comfort.
What Other Information Might Make a Difference to my Decision When Deciding How to Move My Car?
The size and make of your vehicle can impact your choice about which transport company hauls it. It can also impact which kind of trailer you will need to haul it yourself. These considerations are required information for more rentals in any case. Furthermore, the transport company will also need to know these things to contract your trip.
Year, make, model
Curb weight
Clearance from the ground to the bumper
Hitch rating
Drive system
The curb weight is the amount that the car weighs. The clearance height can impact whether or not you can use a dolly to haul your car. The drive system, whether it's two-wheel or four-wheel etc can impact whether or not it will fit on a dolly and whether or not it will roll smoothly and without damage on a dolly.
Some makes and models will also be hard to fit onto a car trailer. Thus, all of the considerations of make, model, and dimensions can have a large impact on this decision as well. Fully enclosed trailers are often far harder to fit certain vehicles than flatbed styles of trailers.
Costs Of Car Trailers.
Average costs for car trailers versus tow dollies can vary from state to state. You will find that most car trailers will cost you about $158 a day and tow dollies will cost you about $118 per day. There can be weekly rates for your trip if you are going to be on the road for many days.
Return locations can be challenging if you are moving to a place without a convenient drop-off for your trailer or rented dolly. You might find that your rental is much more complicated than you want it to be if you have to drive a long distance to return your trailer or dolly once you have arrived at your new home.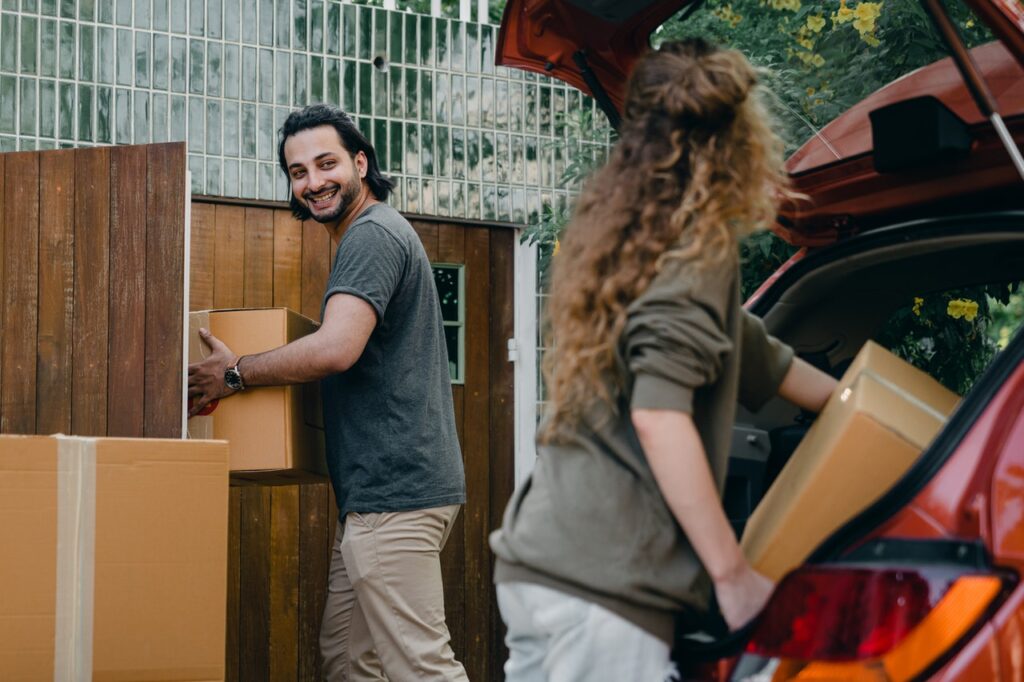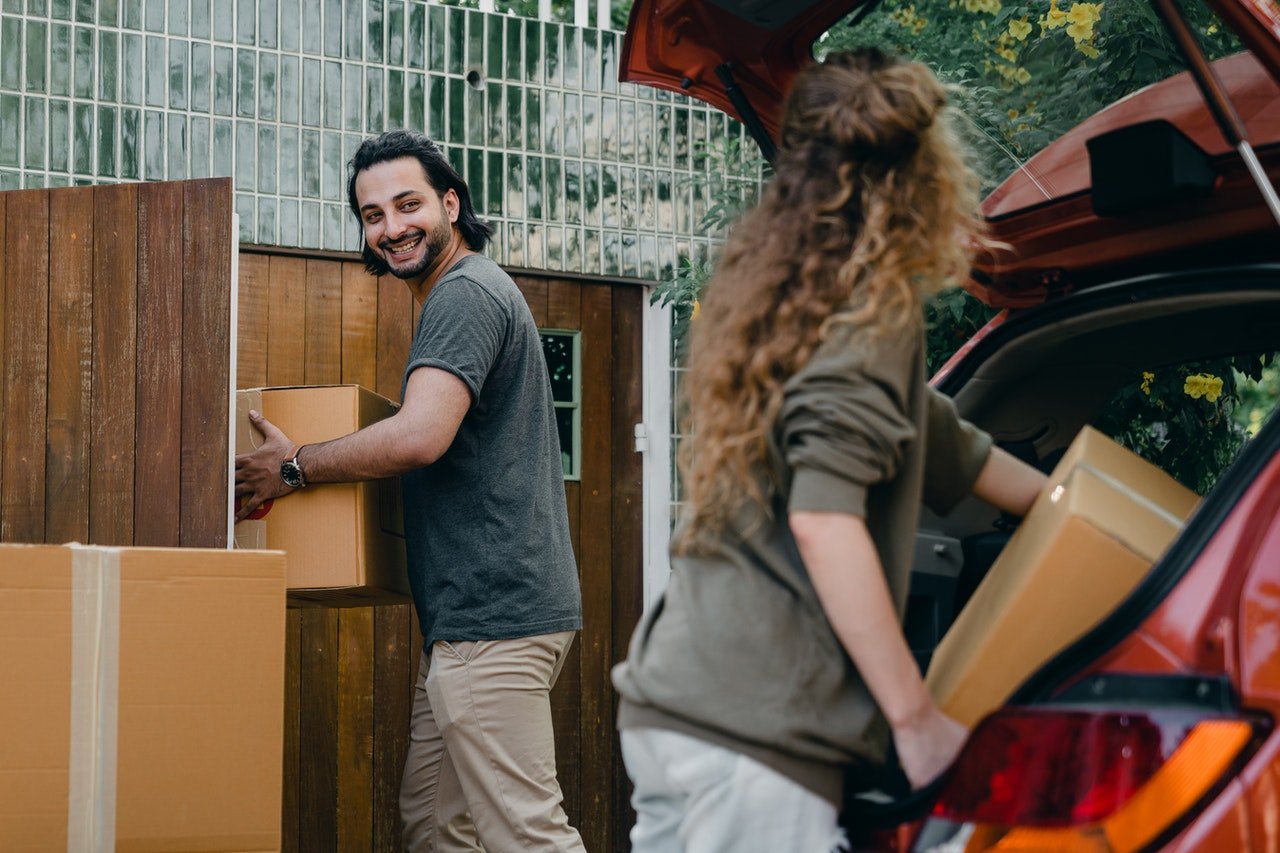 Loading and Unloading Considerations
One of the other items that people do not usually consider, is the loading and unloading process. Car dollies are much harder to use than trailers. Also, both loading and unloading will be hard for those who are not used to using them. Car trailers might be harder to drive if you are not used to the added length attached to your vehicle. Although, it is much easier to load a vehicle onto a trailer. You need to be good at aiming for the center of the trailer and good at securing some straps and chains.
This is one reason why many people choose to use a car transport company for their car transport needs. It can be very nice to be freed from the process of loading and unloading your vehicle. You will also not have to worry about the process of driving with one of these trailers attached to your vehicle.
Transport Considerations for Moving Your Vehicle
Another consideration that you need to keep in mind if you are trying to decide between hauling your own vehicle with you or sending it with a transport company, is your own comfort with towing a trailer. People often think that hauling a trailer will be very easy, but the reality is that there are adjustments that you have to make to your driving when you are hauling a car trailer behind you.
Car dollies are prone to bouncing around as you drive and this can be distracting to you. You might notice that a car dolly can wag back and forth as you drive if the road is really rough. Car trailers will be longer and heavier than you are used to in some cases and you might forget that they are behind you as you change lanes or navigate turns and parking lots.
Another thing that people don't always think about is hauling either a dolly or a trailer behind a U-Haul. U-Haul vans can be tough to drive by themselves since they are so large and boxy. Also, adding a trailer can make it that much harder for you. U-Hauls are also not well-known for being powerful. Therefore, if your car trailer is very heavy, it might be tough for the U-Haul to handle. This can be tough on hills and increase the cost to your fuel bill as you are relocating.
Tow Vehicle Safety
If you are thinking of hauling your second car behind a truck that you own or you are going to be transporting your own vehicle with a van that you are renting, you should consider safety among your concerns. If your towing vehicle is very old, or in bad repair, you should think twice about using it to haul a long-distance towing trailer.
U-Haul keeps its vehicles in good repair, but there is always the risk that a rented vehicle or a rented trailer will not hold up to the drive that you are considering. While you will have insurance to protect against some of these issues, you might not want to have to worry about your ability to make the trip in one piece.
This is one of the biggest reasons that people choose to use a transport company. Moving is stressful enough without having to worry about if your transport vehicle will make the trip for you. Being able to hand over your possessions to a moving company and your car to a car transport company and just fly to your new home can be a really nice way to take the pressure off of you and your family related to your move. The cost might be greater to use these two services for your move, but peace of mind has its own value.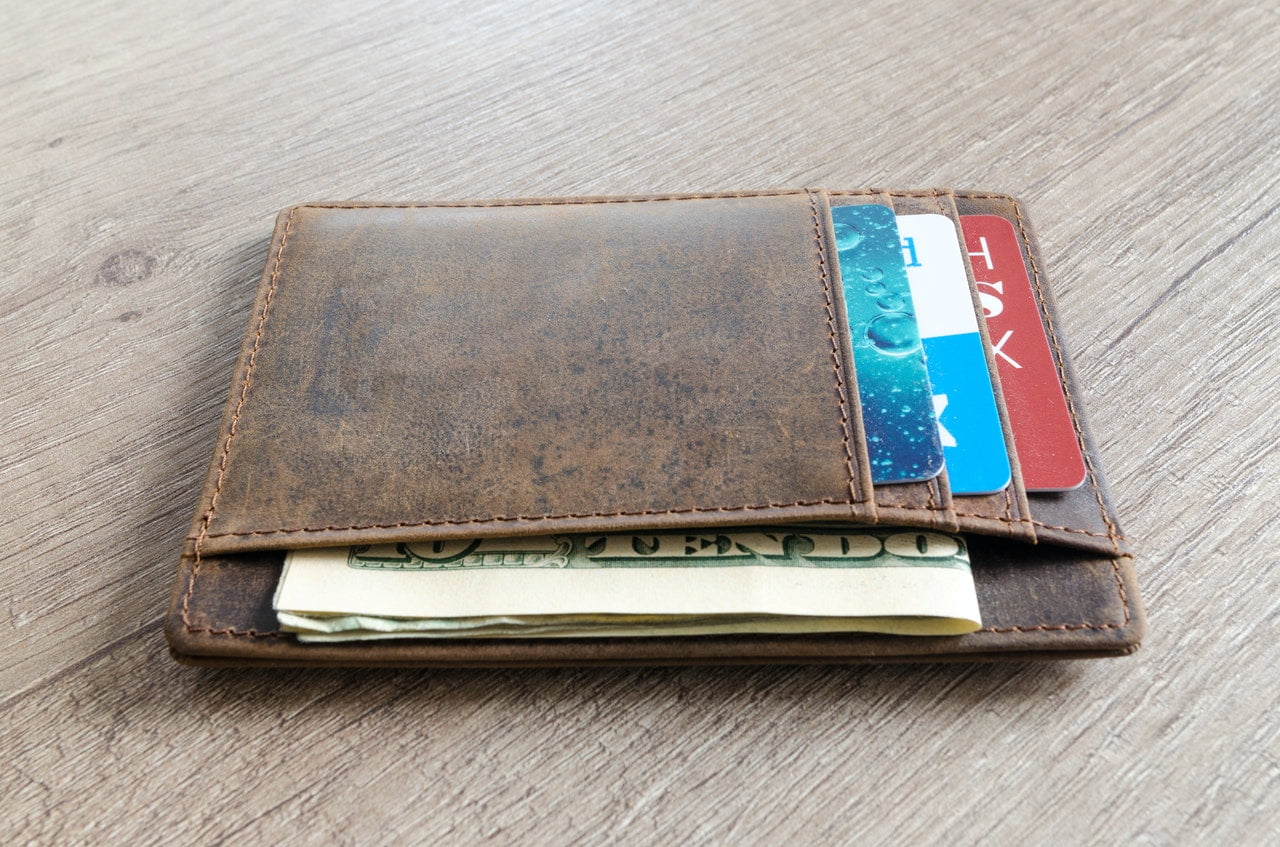 Travel Costs Associated With Moving Your Car
Remember when you are thinking of taking your own vehicle to a new location yourself, either by driving it or hauling it behind your tow vehicle, that you will have costs associated with this trip. If you are moving across the whole country, you might be on the road for four days or more. This means that you will have to budget for meals and hotel visits along the way.
This can really add up as you are traveling. Additionally, you might find that you'll spend as much as paying for a transport company to transport your vehicle yourself. The costs of travel can become quite steep and you should add fuel to the mix as well. One of the advantages of a transport company taking your vehicle to your new home is that the fuel is part of the cost of the trip.
How to Choose the Right Transport Company
If you are thinking of using a transport company for your relocation needs, make sure you pick the right company. This choice can have a big impact on your costs as well as your experience with the transport process.
You should always make sure that you check that the transport company has the proper insurance. They are required to provide their insurance information if you request it. Also, you can check that everything is in order. Also, make sure your quote includes the delivery date and information about all of the exact costs for the transport.
You want to be sure that you do not leap at the cheapest bid. In addition, be wary of any bid that offers up lots of added extras that are not typically required. Consider all of the bids that you have gotten and decide which ones make the most sense. You should be able to call the companies and talk with them about details related to the trip.
Make sure all of the details you are paying for are included in the written quote that you receive. This is the legal document that you will reference if something does not happen as it should during the trip.
Your transport company may not promise to deliver on the day in the agreement if they run into unusually bad weather. Also, they could get into an accident along the way through no fault of their own. This could happen due to other issues, you will want documentation of the agreement that was made.
Choosing the Right Way to Move Your Vehicle Doesn't Have to be Stressful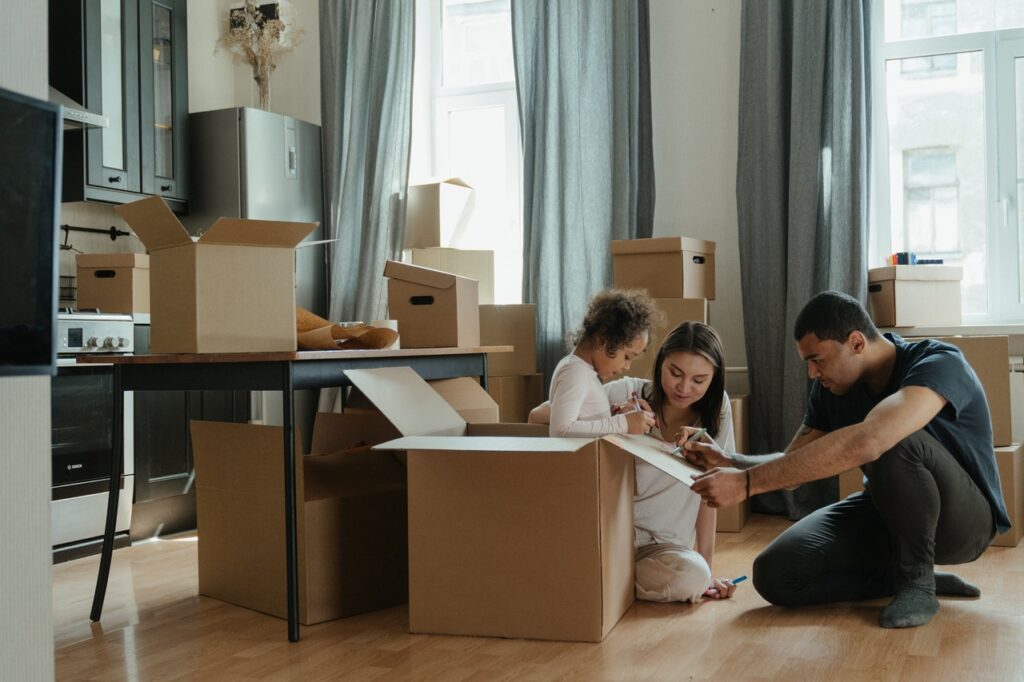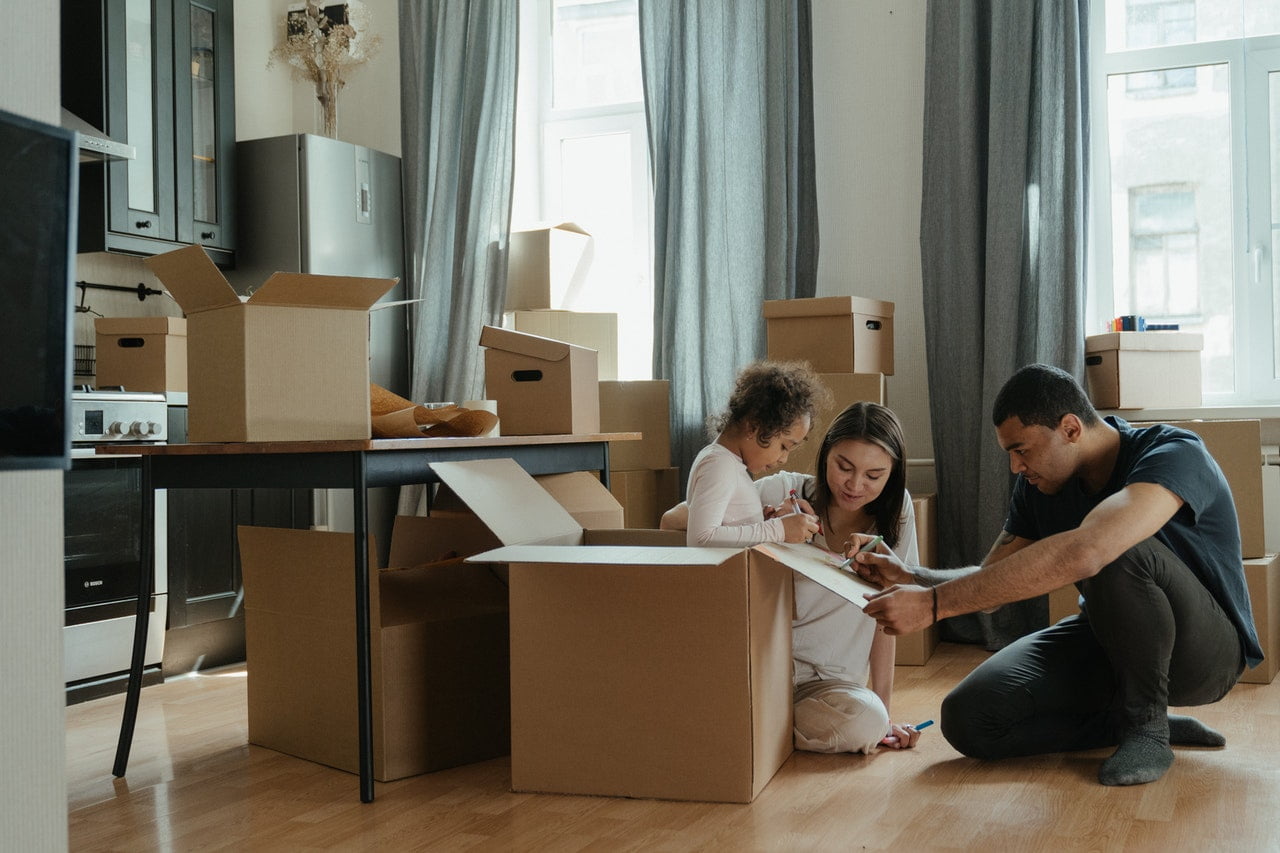 If you are worried about your vehicle transport needs, you are not alone. Many people agonize over this decision before they finally pick an option for their move. You should feel much more informed now about the right choice for your needs.
At the end of the day, if you can afford the option that is most desirable for your personal comfort, this is probably the right choice to make for your needs. Always make sure that you are not picking a means of transporting your vehicle that makes you uncomfortable. There is nothing worse than worrying about every moment of your trip.
Picking the right transport option for your needs can make your move much more pleasant overall.