Moving a long distance from where you currently live can be a big and costly endeavor. A lot of people will avoid looking at jobs and other opportunities that are not in their local area just to avoid the costs associated with this big of a move. The trouble with trying to avoid large changes like this is that you will miss out on opportunities that you might want to take just because of the potential costs of moving a long-distance away.
There are some ways that you can make your moving process more affordable, no matter how far you are having to move away from your current home. You can save money in many ways as you plan your move and you might not have realized that there are some ways that you can reduce the costs of your move greatly. If you really want to look at jobs that are on the other side of the country or you have always dreamed of moving away from where you currently live, you need to look at the ways that you can make this move cheaper.
If you are ready to learn more about the ways to make your move across the country cheaper, read on!
What is the Cost to Move?
There are many costs associated with moving. Not all of them can be avoided and you will need to budget for some of these costs no matter how you decide to move. You might be able to reduce the costs associated with your move in many ways but there are some factors that cannot be avoided when you are relocating.
Beyond the less-than-ideal solution of selling almost everything that you own and starting over completely, you do have some options to help make your move affordable even if you are moving all the way across the country. These tips and tricks can help you to offset the costs that we are going to discuss.
| | |
| --- | --- |
| Item | Cost |
| Moving Company | $500-$2,000 |
| Packing Services | $400-$1,000 |
| Gas | $200-$600 |
| Moving Boxes | $40-$120 |
| Auto Shipping | $1,000-$2,0000 |
| Airline Tickets | $200-$600 |
You may not have to pay for all of these items when you move. Although, you will likely have to fork over some dollars for at least some of these costs. Even if you pack up all of your belongings yourself you will still have to buy moving boxes. Additionally, you will have to pay for gas to drive to your new home. If you choose to use a moving company and have them help you to pack up your possessions, you can add many thousands of dollars to the overall cost of your move.
This is part of why some people choose to part with a lot of their items or at least with their furniture and start over with new items when they move into their new home. This can be particularly cost-effective if you're moving to a new location without a house or rental lined up.
If you are planning to have your car taken to your new home by an auto shipping company, you will need to make sure that you look around at bids from various companies. You want to be sure that the company that you work with is insured. Also, be sure they give a written and signed contract with details of the trip laid out in it. Additionally, be sure they do not charge you too much or too little for the trip.
Sending your car ahead of you to your new home can be a big help to your overall stress related to the move, but it can also be hard to find the right auto shipping company if you do not take the time to research your options.
This is one of the places where many people spend too much money and still don't get what they pay for during their move. Imagine needing to go to your first few days of work without a car to drive to your new job! This is why it is so important to pick the right auto shipping company for your move.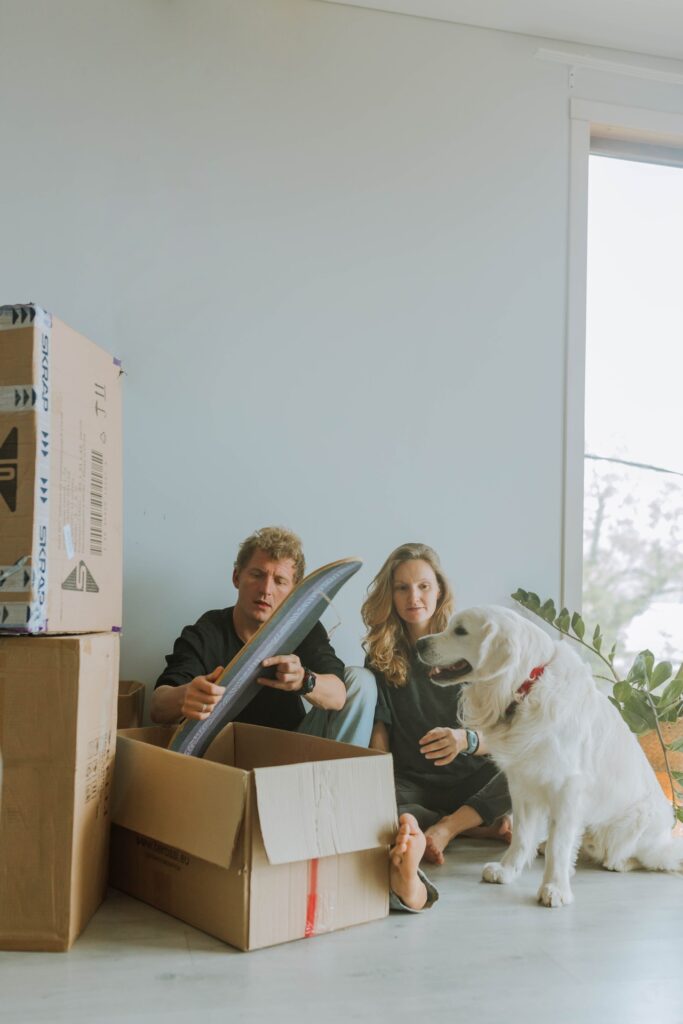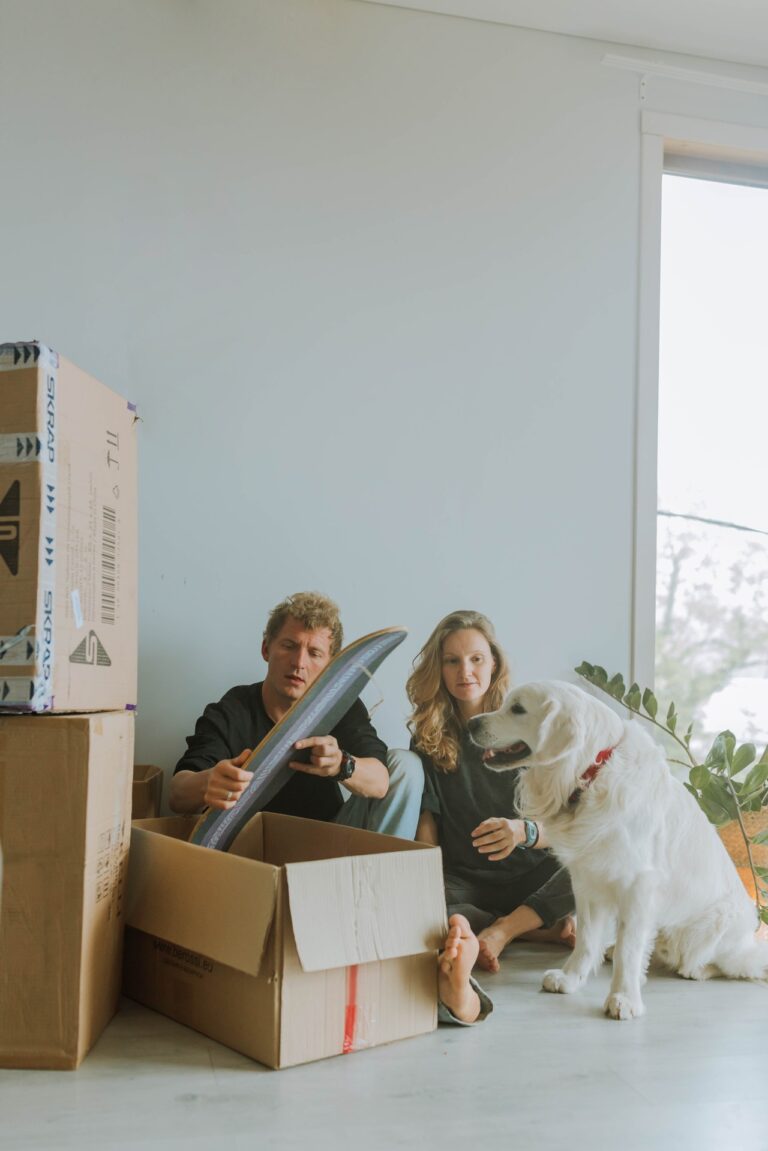 How Much Do Full-Service Moves Cost?
If you are thinking about moving the easy way, you might be wondering how much full-service moves cost compared to doing the move yourself. These are average costs, but they illustrate how much more affordable it is on average to move across the country.
| | |
| --- | --- |
| Moving Type | Cost |
| Full-Service With Moving Company | $4,000-$10,000 |
| Moving Container | $2,000-$5,000 |
| Sending Items Freight | $1,500-$2,500 |
| U-Haul Rental | $1,000-$3,000 |
Your local area might impact some of these costs and you might need to look at how much fuel you will need to pay to complete your move whether you are driving in your own car or renting a truck to drive to your new home. You might also need to look at the cost to move multiple people. Also, make sure you look at how this impacts your overall move as well.
Ways to Move Across Country and Save Money
There are many ways to handle a move across the country. You can choose to use all of these tips and tricks for your move or you might just pick a few of the items to use to save some money on this large change that you are making. Even if you only use a few of these methods of saving money, you will be glad that you learned about the ways to make your move less expensive before you committed to taking the leap and making this change.
1. Purge Your Belongings
If you have been living in the same place for a while, you probably have accumulated a lot of stuff. This can be expensive when it comes time to move and even buying boxes for so many possessions can really add up. Many people who are going to relocate all the way across the country will at minimum part with their furniture. It is often cheaper to just buy new furniture than it is to pay for a moving truck to take your furniture across the country.
Even an excess of clothing can be spendy to move and you might not have space in your car for an entire extensive wardrobe. Many people do report that once they start sifting through their belongings, they find that there are many things they have been hanging onto that they really don't need anymore. It can actually be really enjoyable to part with things that are not in use and start fresh at a new location without the burden of a lot of old possessions weighing you down.
2. Pick the Right Season
Summer is often the most expensive time of year to move because many people try to move during the best part of the year as far as the weather goes. This means that if you are trying to move on the cheap, you need to look at moving right after school has started or in the colder months of the year. You will also have better luck if you time your move for the gaps in between the parts of the year where college students are moving in and out of campuses in your area.
You might not have the most enjoyable drive to your new location in the winter, but so long as the roads are safe, you can save a lot of money moving when the weather is not as ideal. If you are planning to send your car with an auto shipping company and your items with a professional mover, you might just have to get on a plane and fly to your new home anyway. The season can have a big impact on the cost of your move overall.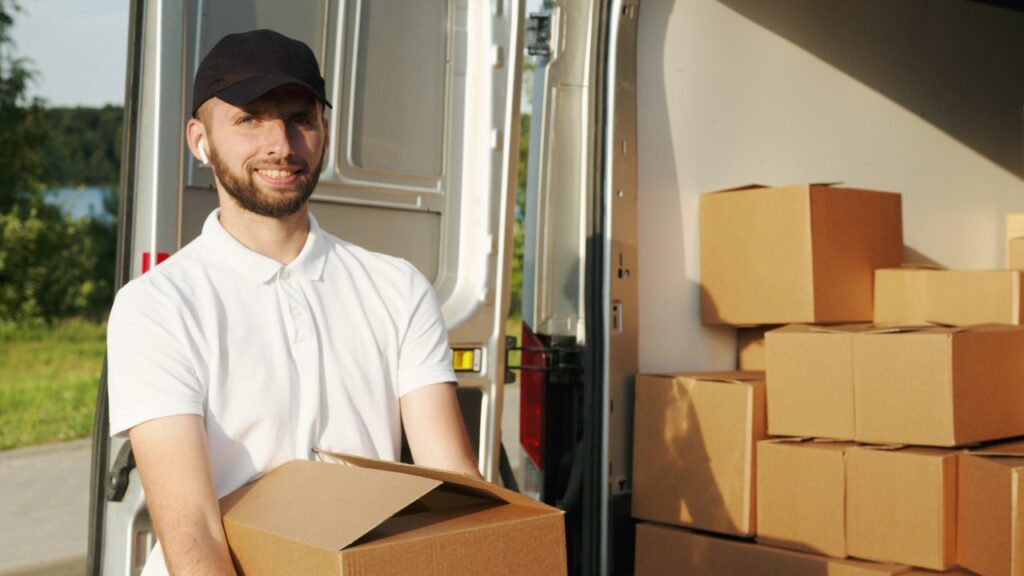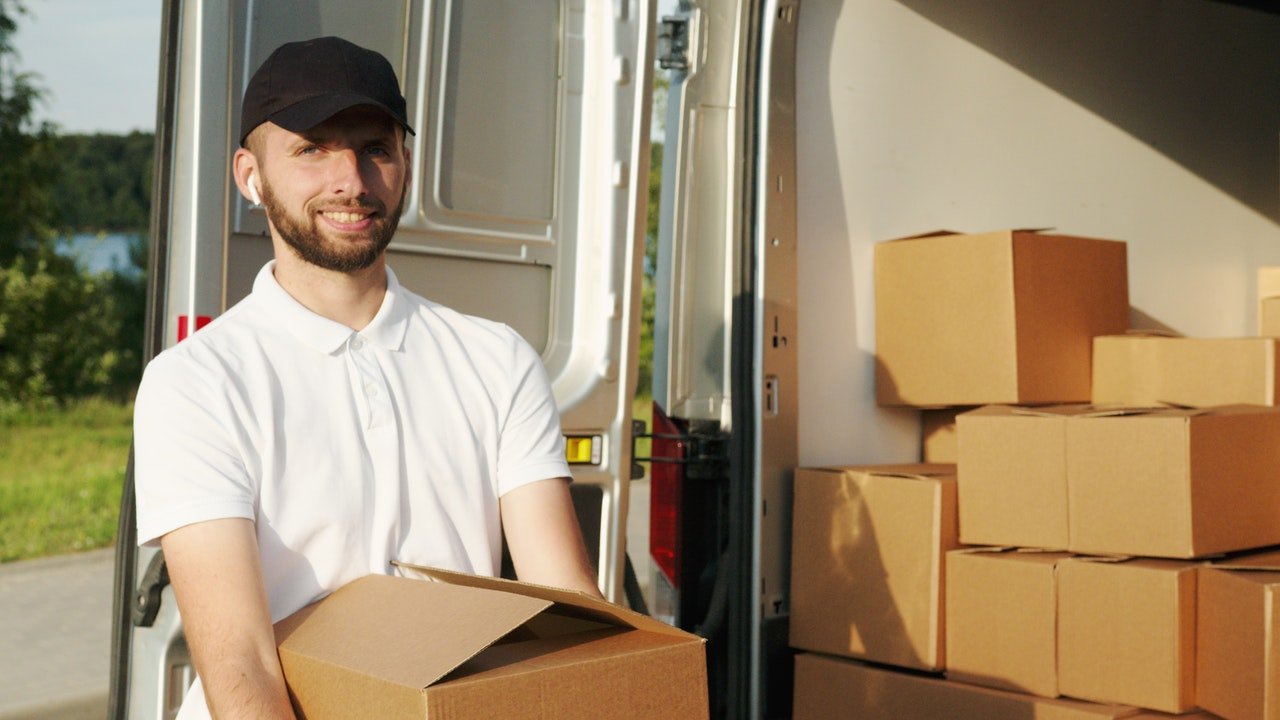 3. Look At Various Bids to Find the Best Deal on Your Cross Country Move
Accepting the first bid that you are given for your move is not usually wise. This offer might end up being the best one, in the long run. Nevertheless, you can't be sure about that without shopping around a little. You should always be willing to regroup and look into moving with the company that offers the best price and the best services for your needs. Not every moving company is the same or offers the same protection for your items. Therefore, you need to be willing to look around until you find a bid that fits your needs.
If you are willing to take the first bid that is offered to you, you might miss out on a much better deal that could make your move much less stressful and expensive overall. This is the power of having a little patience and looking around early at your options before you are down to the wire and have to move in the next few weeks.
4. Shop Around for Discounts
Sometimes moving companies will offer discounts for certain moves or for trips to certain locations. This can really help you to save money on your move and it might be worth delaying the process if need be, to take advantage of these discounts. Some of the discounts that you can access year-round are discounts through AAA and possibly veteran's discounts.
Military moving companies can be much more affordable than regular moving companies if you are in the service. You might also have to move at a moment's notice if you are in the servic. Also, these moving companies are equipped to make this possible with ease.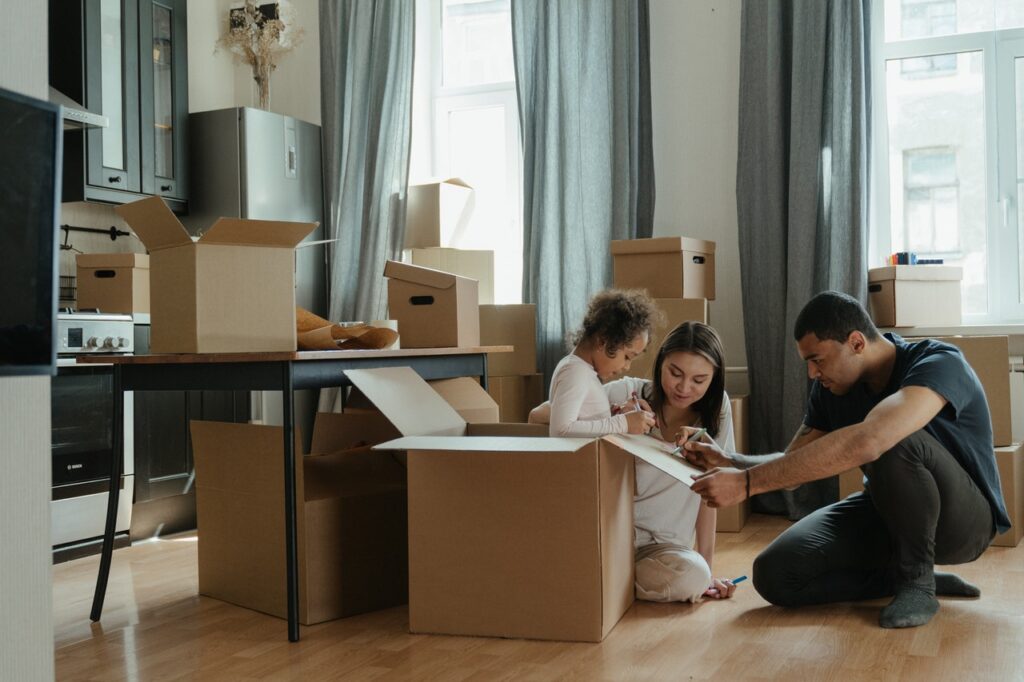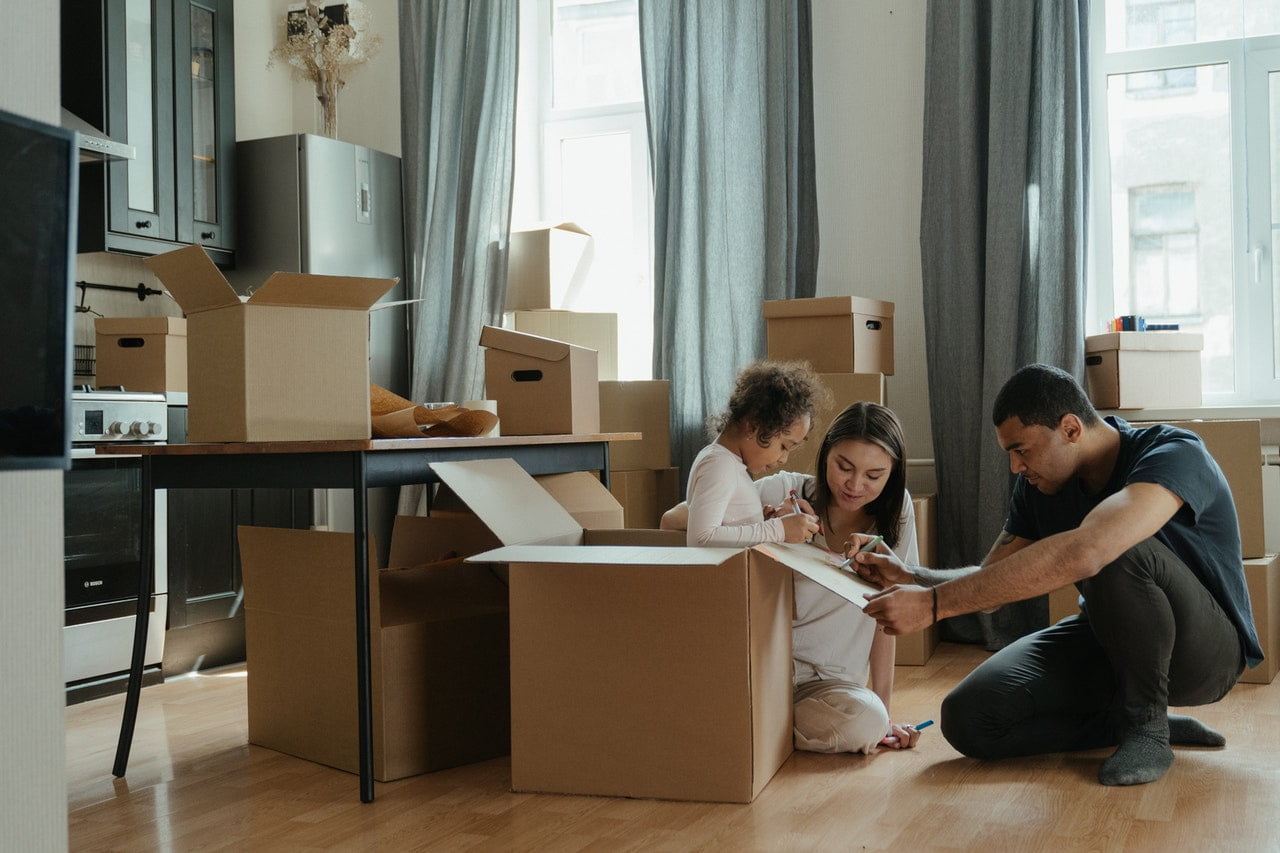 5. Consider Using a Pod
Portable moving containers are one of the newest ways to save money on a big move. Also, they can be a really affordable option for your needs. You will just rent your Pod and fill it with the items that you want to move with you. Also, you will then have someone come pick up the pod and take it to your new address. You will provide all of the legwork for loading and unloading the Pod at both ends of the trip. Although, the overall cost is much less than if you were to use a moving company for this process.
Cross-country Pod costs can be as little as $1,500 total. If you need help with the bigger furniture items that you have packed into your Pod, you will just have to make sure that you arrange to get some extra hands involved during the packing phases of your Pod move. This can be a really great way to save a lot of money. Also, you'll get all of the items you need to be moved to your new location with ease.
6. The Most Cost-Effective Way to Relocate Across Country is to Do the Entire Thing Yourself
If you are willing to cut back quite a bit and get rid of a lot of your possessions, you can rent a small U-Haul trailer and move yourself to your new location. This can be the easiest way to take care of your move and you can even haul your car behind the U-Haul if you feel comfortable driving one of the bigger van-style trucks that you can rent from them. This is a stripped-down way of making a big move. Although, it can sometimes make the whole process much more affordable.
The extra cost of moving this way is related to your hotel stay and the cost of feeding as you head to your new location. You will also need to consider that the larger U-Haul vans don't have seating for many people. Therefore, you'll need to find a way to move your family if they don't fit into the van.
7. Ship Your Possessions
Some people will choose to ship their items through UPS or FedEx to their new home. This can be possible if you are willing to cut back on the things that you own. Also, be ready to package these items up to make it safely through the postal system to your home. You might need to make sure that you do not send your belongings too quickly. This is so that they don't get delivered to your new home and sit on your porch unattended for days.
Mostly, in this kind of move, breakable items may  not survive this kind of shipping process. You might be able to take these items with you in your car so that they can survive the move. Sending clothing, books, and other less fragile items through FedEx or UPS can be the right way to get some of your heavier or less important possessions moved to your new location for less than the cost of working with a moving company.
8. Reuse Boxes
If you have access to a resource that can provide you with used boxes, you should take advantage of this money-saving benefit. Sometimes you can post on your social media that you need boxes. You can also ask around and someone may deliver a bunch of moving boxes for you to use. This can help you save a couple of hundred dollars and make your move a lot easier in many ways.
You can also get some packing supplies at Dollar store or other locations that offer reduced pricing on non-reusable items. Packing paper as well as other items needed can be cheaper when you source them from discount stores.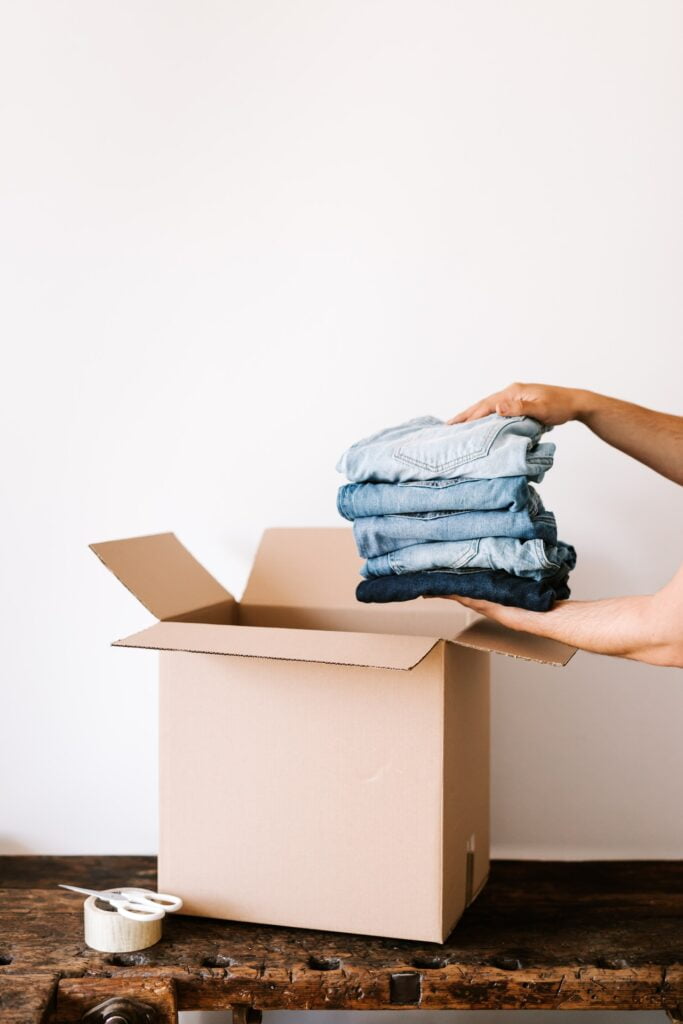 9. Accept Help to Save Cash on Your Cross-Country Move
If neighbors or people in your circle of friends want to help you to move, take them up on it! This is a big process and any help that you can get should be welcomed. Having lots of people working on the move with you can make it easier to get all the work done. This can also save you money on work that the moving company would do instead.
If people are willing to donate frequent flyer miles, hands-on help, or boxes and other packing items, don't turn them down. You will be glad that you let people help you with your move. Especially since this will make the move much more smoothly. It'll also make the move less costly than if you had tried to tackle the whole project on your own. Also, you'll appreciate the help when you want to load items into the moving trailer or the moving van.
10. See if Your Company Will Pay for Your Move
Sometimes your company will pay to move you to your new location. This is one of the perks of moving for a job that has been convincing you to make this change. If you are getting a bonus already for being signed on, you should ask about moving perks.
Some companies give you discounts for working with specific moving companies. Also, others will pay for specific parts of the move. Some companies will also add in your hiring offer that they'll cover the cost of your move. This can be one of the best ways to make it affordable to move across the country. Therefore, try not to miss out on this kind of opportunity to help you cover some of your moving costs.
11. Consider Shipping Your Car
If you are struggling to figure out where to save money on your move, you might consider shipping your vehicle. This can save you some money on the move. Also, you can always pick up your car or have it delivered once you are settled into your new home. If you are not going to be driving around the work right off after you move, you might actually be able to make your move pencil out if you ship your car and just fly to your new home.
Paying for someone to ship your car to a new location can be the easiest way to get it moved with you and then you can be spared the task of driving across the country. This will save miles on your vehicle and wear and tear. Also, you'll realize the shipping costs are expensive compared to gas and hotel stays if you make the drive yourself.
Moving Across the Country Doesn't Have to Break the Bank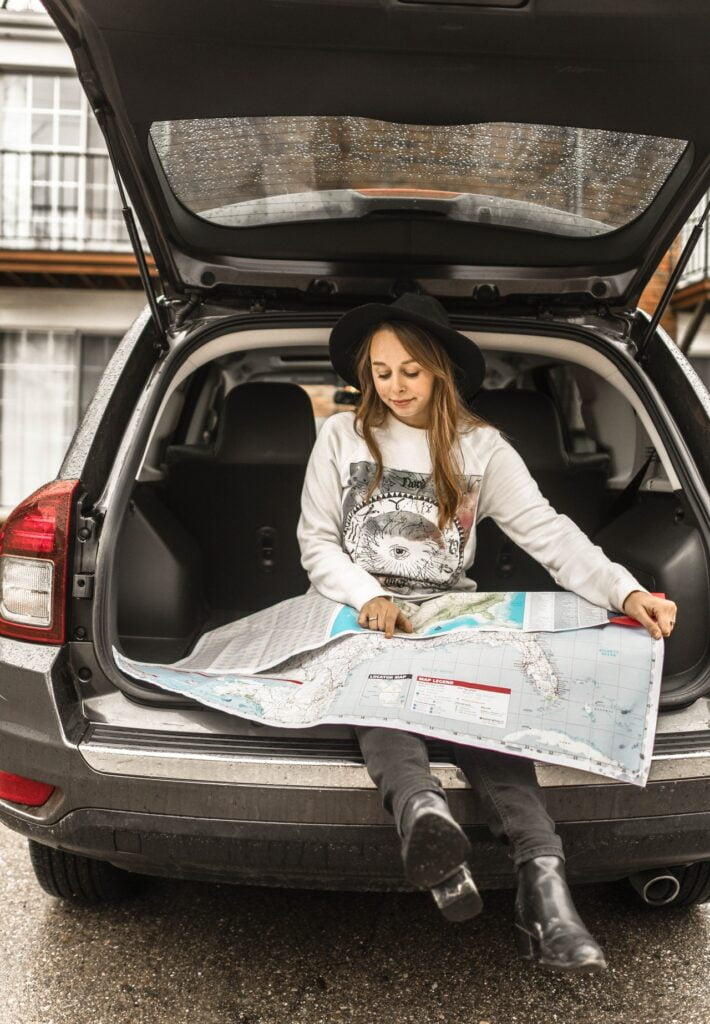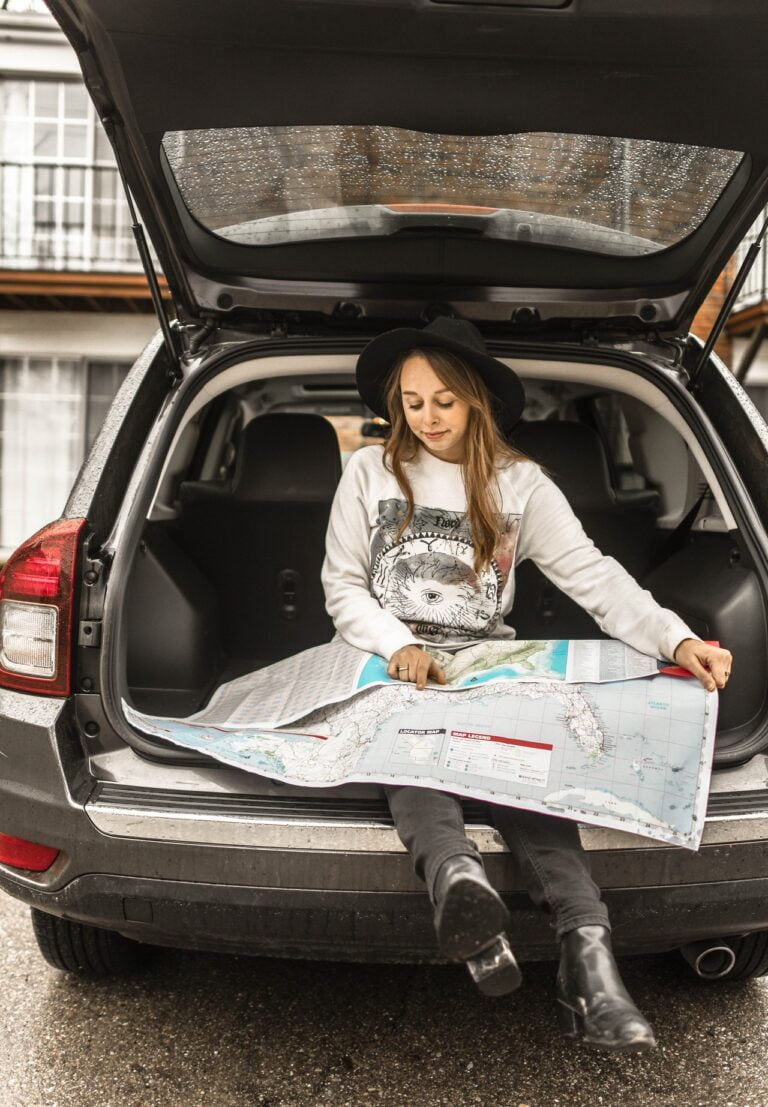 If you're trying to figure out how to move across the country without stress, you're not alone. This is one of the biggest stumbling blocks for some people who are thinking of moving to a new location for a new job or opportunities. Many people are discouraged by the costs associated with a big move and opt not to make the leap. This means they might miss out on big opportunities they might regret not taking.
If you are ready to make a big move and just need a little help with the costs that are associated with this process, you just need to use the tips and tricks on this list to help you to make your move affordable. At the end of the day, if you are willing to part with possessions and make some sacrifices, you should be able to move across the country without making your wallet feel too pinched. There are many ways to save money on this kind of move if you are willing to look into them and give them a shot.
If you are ready to make a move across the country and need to figure out how to do this. You need to use this list of tips and tricks to make the move you have dreamed of possible.