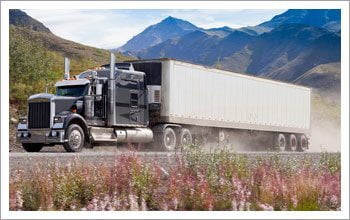 In the auto transport industry, little is guaranteed. With so many things that can delay or affect your transportation pickup and delivery, not to mention prices, it's difficult for any auto transport company to guarantee anything. But that doesn't mean it can't be done and the guarantees can't be fulfilled – it just depends on a few things. For one, we can guarantee your specific pickup date or delivery date, but we can't guarantee both on the same order. If you need your vehicle out of there by a specific date, we can accommodate that as long as you give us time – usually a week to ten days will be sufficient for us, but some pickup areas may take us up to two weeks to get your vehicle picked up.
Delivery is a bit different, but we can guarantee (well, almost guarantee) delivery upon a specific date. Usually this means coordinating with the carrier closely to make sure he arrives when he is supposed to, but with guaranteed delivery dates comes the fact that sometimes things happen that can delay delivery. Traffic, inclement weather conditions, mechanical failure, traffic collisions – there are many and more reasons why carriers can be late. When we guarantee delivery dates we make sure that we only choose carriers who we know will make good on that guarantee, though it may take a bit longer for us to find a carrier for you with such restrictions. But we can do it, and that's something that few shipping companies can truly say.
We here at Mercury Auto Transport work hard to make sure that your auto transport experience is the best it can be. You can rest easy with the knowledge that your vehicle will be in good hands when you book with us, and you can fill out our free online quote request form to get a free, customized auto transport quote e-mailed to you within the hour. You can also give us a call toll-free at 800-553-1828 to speak to one of our live auto transport representatives; any of them will be more than happy to give you a quote, answer any questions you may have and help you book your order, if you are ready to take the next step. We take pride in the work we do, and with Mercury Auto Transport, you just can't lose.