The United States has long been a vehicle obsessed country, and that won't change any time soon. That's why the auto transport industry continues to evolve and thrive today.
Because whether someone is transporting their vehicle across the state or the nation, they care deeply about its safety. And so, they hire professionals to get it from point A to point B, entrusting them with their prized possession.
If you're interested in taking advantage of auto transportation, there is always much to consider. And this is especially true if you're new to the industry.
Thankfully, you don't have to choose at random. Here's what you should look for in an auto transport company.
Learn about the auto transport industry.
If you're still unsure what auto transport is, just imagine long, semi-truck-like things hauling 7-10 cars down the highway. This a perfect representation of this complex industry, an example most people can identify in their own driving experiences.
The industry makes 12 billion annually according to IBIS and Googling "auto transport companies" will generate a billion responses instantly. Clearly, those scenes on the highway aren't going anywhere any time soon.
Take some time to learn about the industry you'll be dealing with. You'll know why it's so important to make the right decision.
Understand how auto transport companies work.

First, it's important to understand the general nature of these companies themselves. Auto transport is a process that primarily deals with brokers and carriers.
The process is remarkably like eBay. You sell or bid for a transport (carrier) through a third-party (broker), with no price guaranteed at the outset.
A carrier then sees the vehicle – or more appropriately, the transport – you're attempting to sell/buy on the broker's database. If a carrier wants to transport, they bid, and the broker then reports that offer to you and helps negotiate.
When you, in turn, accept a carrier's offer, the broker will draft an agreement and finalize the price. You should not pay a dime before this point.
Make sure you understand what to expect from negotiations with a legitimate company. This way you'll be able to spot red flags – more on that later.
Find the right broker when finding an auto transport company.
An auto transport broker is a company that represents you through the auto transport process. They cover liability, ensure your carrier is properly licensed and insured, and in general secure the best transport option.
Some brokers, like Mercury, let you name your price and assist in strategic negotiations. And even though brokers charge a fee, they save people money in the long run and ensure the safest option.
You want to be sure to pick the right broker. Otherwise, you could be walking into a nightmare first experience with auto transport.
Choose the right carrier for the job.
At base, a carrier company provides transport. But since most transports haul multiple vehicles at once, there is a lot of planning and strategy involved.
Because a carrier is always on the road, they don't have time for facilitating negotiations – that's why brokers are involved. However, once a carrier is chosen, they will communicate with customers before loading/unloading and double-check the vehicle once arrived.
If you and your broker select the right carrier, you will have nothing to worry about. In the rare case that an accident occurs, you can be sure your carrier will be cooperative and helpful.
Learn how insurance works in auto transport.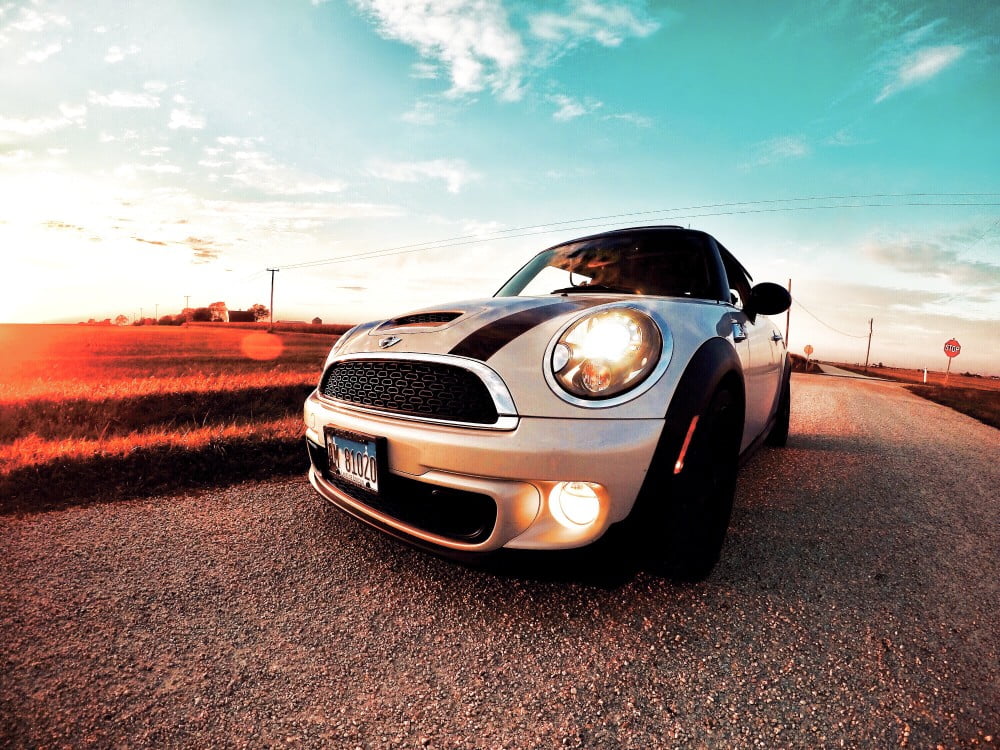 Any legitimate broker will include the insurance fee in the quote and final price. This fee is necessary to cover the customer, carrier, and broker in the event of an accident on the road.
Worth noting is how each carrier's insurance policy varies; additionally, your auto insurance may cover accidental shipping damage. When you accept a carrier, you accept their insurance – so investigate all the factors before proceeding, and keep all documents.
Make sure to talk about insurance with your broker agent. They will ensure you are prepared for all the variables.
Know what to expect with auto transport costs.
The first indicator of the price is a quote from your broker. And though it doesn't guarantee the final price, it will give you an idea of basic costs.
Due to the competitive nature of the bidding process, the lower the quote, the longer you'll wait. But if you can be patient, this is a fine way to save money.
Additionally, the first payment due occurs upon signing the agreement with the broker. This deposit goes towards the final price, and the remaining balance is due when you meet the carrier.
The main factors affecting price are time, distance, shipping, and delivery. Still, a legitimate transport broker will provide simple cost breakdowns and payment options.
By knowing what to expect regarding transport costs, you'll be better prepared from the beginning. Don't be afraid to get multiple quotes.
Learn the three available auto transport shipping methods.
There are three primary shipping methods in auto transport: open, enclosed, and flatbed. Each method has its advantages and disadvantages.
Open transport is the most popular method by far, and most quotes you will receive will assume this shipping option. Open carriers don't have roofs or siding, carry 7-10 cars, and ship in 3-5 days, representing an inexpensive transport option.
Enclosed transport is second, primarily used for expensive vehicles, and isn't as readily available as open, taking longer to arrange. They are enclosed for protection against the elements, and, as a result, cost 30-56% more than open transport.
Flatbed transport is the most expensive and least-used option, hauling only a few vehicles at a time, each one very heavy. They haul vehicles that don't fit in open, and their costs are determined by weight, size, and condition of the vehicle.
Be realistic about what sort of transport your vehicle requires. Ask your broker-agent what they recommend, and make sure to discuss any concerns before the agreement.
Choose the most appropriate delivery option.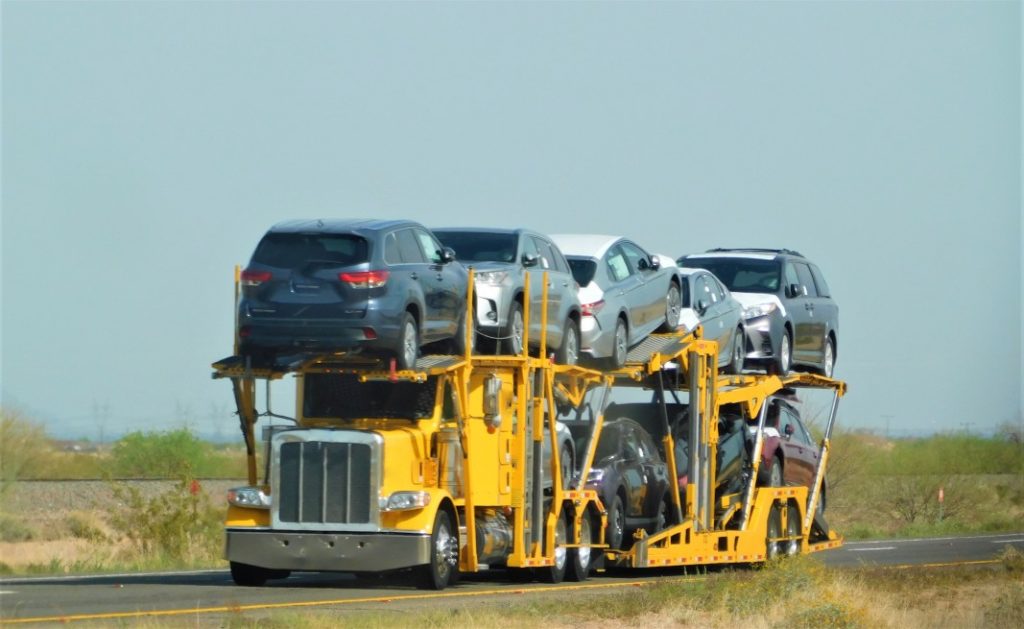 In auto transport, there are two main delivery options: door-to-door and terminal-to-terminal. Additionally, some brokers, like Mercury, let you combine the methods in a hybrid fashion as needed.
Door-to-door is the most common delivery option, like open transport, and is the default for quotes. It's convenient (because pickup/delivery occurs at your chosen destination), inexpensive, and timely, though some roads are inaccessible, requiring extra planning.
Terminal-to-terminal is more expensive and a longer process (some don't mind), as terminals aren't common, save for big cities. It involves leaving your vehicle at an agreed-upon terminal for transport to another agreed-upon terminal close to your destination.
And if you can only be there for part of the process, hybrid options are a solid third option. Whether door-to-terminal or terminal-to-door, some brokers and carriers will do whatever they can to ensure you get what you need.
Ask yourself if you can coordinate a door-to-door delivery with your carrier; if you cannot, consider the alternatives. A representative should help you decide between straight terminal shipping and a hybrid option.
Prepare for the pickup of your vehicle.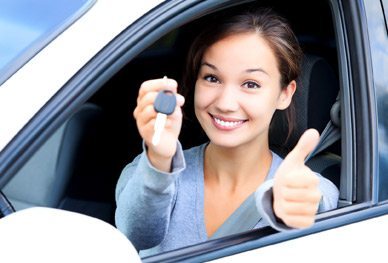 Yes, there's still more to this whole auto transport business, especially from a customer standpoint. You must prepare your vehicle for pickup, and though your agent will discuss this, you should know ahead of time.
To begin, remove all personal belongings like digital accessories, luggage containers, equipment ranks, and any vehicle modifications. Take a note of your vehicle's mileage and condition, as you and your carrier will need to report this information.
Disconnect your vehicle's alarm system and provide the remote and an extra key to the driver. If disabled/inoperable, tell your broker asap; they will tell you to park it in a safe location for transport.
Make sure your vehicle's tires are inflated, its brakes and steering are fully operational, and the windows aren't blocked. And no firearms, ammo, or fire extinguishers may be left inside, either.
When packing your vehicle, most brokers will require you to respect a 50lb weight limit, reserving luggage for the trunk. Loading any more can lead to increased charges and rejected shipment.
However, items like spare tires, car seats, and jacks – items integral to the vehicle – are a given. Keep 1/4 tank of gas at most; any more is unnecessary and adds unwanted weight to the load.
These procedures will make the loading process much easier, and safer too. Make sure you give yourself plenty of time to prepare your vehicle.
Make sure you're ready for the auto transport delivery process.
Any good broker will admit they cannot guarantee delivery dates or times, due to the nature of the industry. Delivery varies depending on distance and the weather.
Though the delivery process offers certain unpredictability, your carrier should keep you informed in transit. A rule of thumb is it takes a few days for every 500 miles traveled.
You are responsible to inspect the vehicle alongside the carrier once they arrive with your delivery. This won't take long, but it's imperative you both fill out the Bill of Lading, notating any damages which occurred.
Make sure to conduct the inspection of your delivery in good daylight and have a towel handy to discern dirt. Compare mileage at delivery to mileage before transport – then both of you must sign the BoL and receive a copy.
Any damage done specifically attributed to your driver that can be covered by their insurance should be marked accordingly. And after they sign, you must pay – even if an accident has occurred.
Moreover, ask them where to file the claim concerning their specific insurance procedures. Keep in mind that without a signed BoL, the claim will be void.
Finally, contact your broker. They will be able to help you out with the rest of the process.
Look out for broker scams.
Always research before selecting your broker: there are bogus companies that take advantage of newcomers. Here is a little of what you can expect.
Visit the websites of brokers and check with the Better Business Bureau. Ensure your broker has an MC Docket and US DoT number displayed somewhere on their website.
Automatically be skeptical of guaranteed delivery date parameters – they cannot promise a date. If you're in a hurry and require strict date requirements, book asap and discuss this with your agent.
If they don't accept major credit cards, move along: this is abnormal and makes it impossible to dispute charges. And if they only accept PayPal, that's just as bad because it means they don't qualify for a merchant account.
Always double-check the fine print. Some brokers will try to pull a fast one on you on your final bill.
If they promise free gas cards, don't buy it. Just Google the scam and you'll see there won't be any gas cards coming.
If they ask for a deposit before assigning a carrier, that's unethical. You shouldn't pay anything until a carrier is confirmed.
And if they claim they already have a truck or carrier ready for transport, that's not how transport works. There's a whole process they must follow, and this is a huge red flag.
Remember that auto transport is a legitimate industry. That said, go with companies that have established reputations, like Mercury.
Pick the right auto transport company!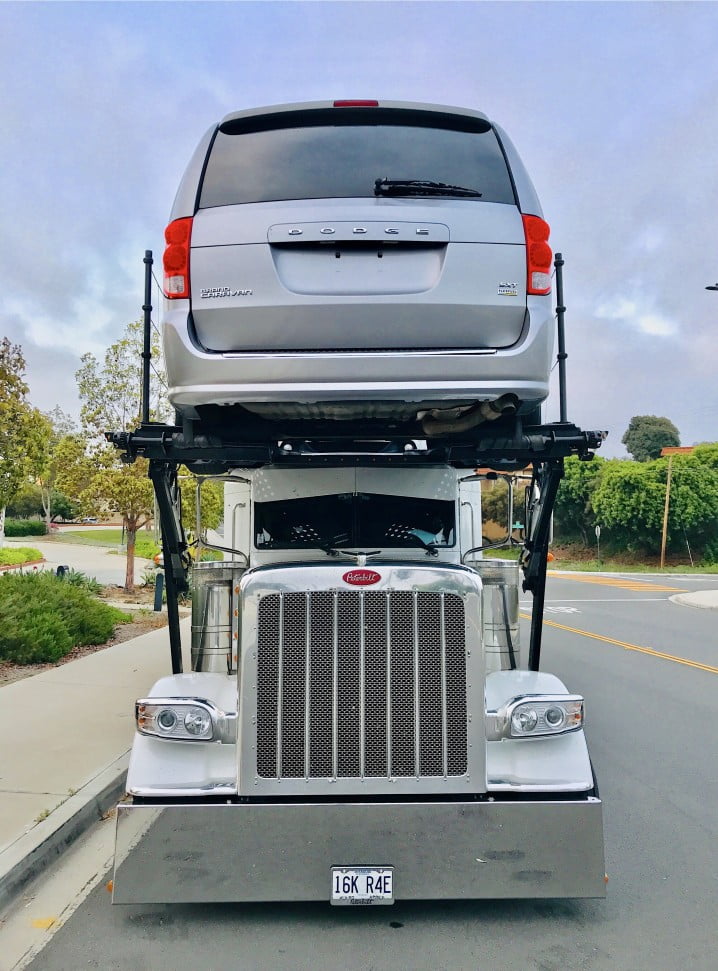 Picking the right auto transport company is quite a process – but it is nevertheless one you shouldn't take lightly. Headaches, financial blunders, and the safety of your vehicle are on the line.
Though it might seem like a lot of work right now, a thorough selection will pay off in the end. Choose the broker who will work with you to secure the best possible deal, with agents standing by to help.
Take the time to genuinely understand what to expect – the good, the bad, and the ugly. You'll be glad you did, and it will allow you to appreciate the smooth transport process.
You deserve to have your vehicle in safe hands, arranged by a broker with your best interests in mind. Pump the breaks and refer to this simple guide: you've already done half the work!