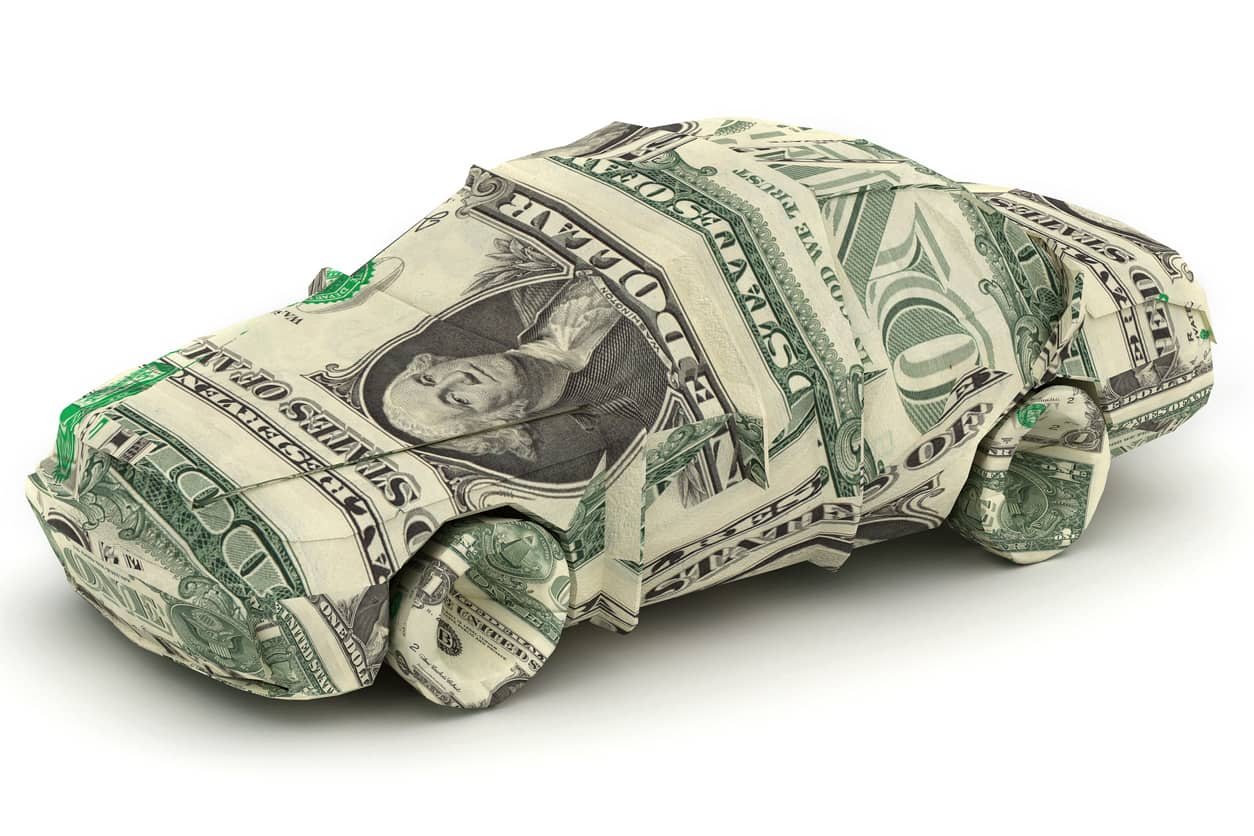 Learn why credit isn't king when it comes to compensating car carriers
Key Takeaways:
Car shipment has two distinct stages: the broker, and the carrier

Brokers usually accept credit cards while auto carriers typically don't

Cash on delivery or certified funds are preferred by carriers

Avoiding credit payments and cash-on-pickup works in both the carrier and the customer's favor
A growing number of purchases are being made by credit card, debit card, or through an online proxy like PayPal. Cash or money order transactions are increasingly a thing of the past as 2021 saw $6.6 trillion changing hands in digital payments. Recent global events have also seen a sharp rise in the preference for contactless payment methods and in the online aspect of the auto buying process.
You might assume that digital payments also rule when you're shipping a car. However, this isn't usually the case in the auto transport business. This guide will explain why the more tangible payment types might be the only option when it comes to paying your driver, at least until the industry falls more in line with current payment trends. We'll also provide an overview of how auto shipping costs are determined.
The standard two-step process in car transport payment
It should be said that there are some car shippers willing to accept payment fully via credit, however, they're not in the majority. A more common model is using the credit or debit card to first pay a deposit to an auto broker.
The deposit reserves your vehicle's place on the transport truck. It's then usually expected that the customer will pay the driver via cash or certified funds (non-refusable payment forms like a cashier's check or money order) when the carrier drops the car off at its destination. Standard checks can bounce and leave a carrier high and dry while credit card payments could end up in a chargeback.
Thinking of things from the auto carrier's point of view helps customers understand why cash on delivery or certified funds are favored. Picture being a carrier who's just made a long journey, racked up numerous expenses, and burned a lot of fuel.
You're now at the destination and must recoup that financial outlay. A credit payment could take a day or two — perhaps longer — to clear, thus leaving you in a tight spot because you can't refuel or stock up on other supplies to see you safely on your way home. Cash and certified funds remove those problems for carriers because they typically translate into immediate remuneration.
How cash or certified funds on delivery benefit the customer
This way of paying also works out well for the customer since it makes the shipping process faster in a couple of ways. A driver who gets paid on pickup rather than drop off will then have to go and find somewhere to either deposit their cash or have certified funds turned into ready money. This can add time onto the whole shipping process, and while it probably wouldn't be much, every second can count depending on your shipping circumstances.
Cash or certified funds on delivery is also a good incentive for a carrier to get the job done as quickly as they can. Paying them before the job begins takes that incentive away and could lead to slower delivery times.
Paying after your vehicle is safely delivered also completely removes several risks, not least of which is eliminating the chances of an unscrupulous operator taking your funds and simply driving away. Even the most reputable carriers can run into unexpected issues on the road that may require another carrier to get involved to ensure delivery. Having paid the first carrier in full makes it more awkward to shift payment between providers.
The transport industry is making some progress in terms of moving with the financial times. The ubiquity of online payment platforms has seen a growing number of carrier companies more amenable to dealing digitally with customers. How open a carrier is to these is something every customer has to be clear on before committing to work with them. Clarifying this and other critical contract issues is where the services of an experienced auto broker are invaluable.
How Mercury Auto Transport handles the payment process
Our company follows the most common payment model by taking a credit card deposit from the customer. The rest of the payment process is between the customer and their chosen carrier. However, we can help you strategize your shipping to negotiate the best possible rates without sacrificing carrier quality.
In terms of overall costs, there are a few factors we use to determine the final shipping figure. Firstly, there's the universal force of what the market is demanding for car shipping when your vehicle is being transported. We then review our quotes periodically by comparing them with the National Load Board's current pricing structure.
There are other factors like the time of year, the type of vehicle being shipped, and the selected carrier type, which all play an organic part in creating a final billing figure. There can't be a fixed price provided until all relevant considerations have been made and we've helped the customer finalize the carrier they want to work with. This is when we can provide a guaranteed shipping price that won't change later, and that won't contain any hidden charges or fees.
Contact Mercury Auto Transport for shipping prices you can bank on
We provide our customers with a full-service auto shipping brokerage specializing in putting them in touch with carriers nationwide. We make the pricing process transparent from beginning to end, ensuring you know what you'll pay and don't get any nasty surprises.
Our knowledgeable team can be there to help ship your vehicle reliably with a minimum of fuss. Contact us today at info@mercuryautotransport.com or call 800-553-1828 to speak with the car shipping professionals.