Standby Auto Transport Services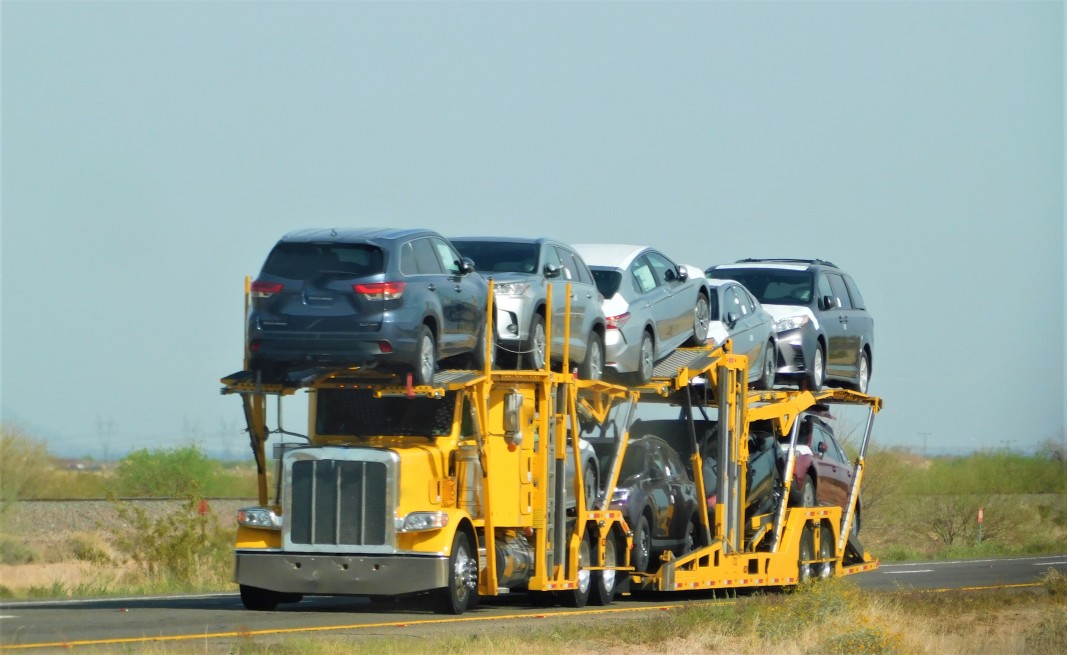 Usually when you transport a vehicle you want to get it picked up quickly. Some people will book a month out or more because they want to get things done ahead of time (which is never a bad thing), but on the whole when someone calls us up looking to transport a vehicle they want it picked up as soon as possible. There's nothing wrong with that, though we do recommend that you call us up about a week to ten days before you want your car actually picked up so we have time to book your shipment with a carrier and get everything arranged for you. But then again, there are people who just don't need service right away – they don't need it picked up any time soon, they don't really need the car, but they don't have the time to go and get it and drive it back themselves, and these are the people who are searching for standby auto transport.
Standby auto transport is where you pay a lower price – the "standby" price – and wait for a carrier to be willing to pick your vehicle up and transport it at that lower price. Standby services are great for when you're low on cash but still need transportation services for a vehicle. But it takes time – sometimes a month or more – to find a carrier willing to pick up a load that's going so low. Carriers operate on specific routes, and they generally know what they need to charge in order to make enough money on that route to keep their trucks running and their businesses open – but if someone's paying higher than the going rate, they're going to jump on that first. Typically the higher the price, the quicker your car gets moved, and the exact opposite is also true – the lower the price, the longer it's going to take to transport your car.
It may sound unfortunate, but it's the way it is in the industry. We brokers are tasked with quoting your vehicle shipment accurately, which means that we need to price it high enough to entice carriers to pick it up within the pickup window we gave you but also low enough so that you won't try and find someone else to ship with. It's a fine line. Now, if you call us up and say that you want standby services, we're probably going to try to talk you out of it. It's not something that we generally advertise and we highly recommend against using this method. Carriers are usually only willing to take lower-priced freight if they desperately need to fill a spot on their truck, and while this does happen frequently it doesn't happen on every route all the time. We'll do our best to get your vehicle moved at a price you're willing to pay, but even with standby too low can really be too low. Please call into our office for more information about our standby auto transport services before deciding on this method of transport.
If you are searching for a free auto transport quote you've definitely come to the right place. We here at Mercury Auto Transport only work with the best carriers in the industry to transport your vehicle, so you know that if you book with us your car will be in good hands. You can fill out our free online quote request form or give us a call toll-free at 800-553-1828 to speak to one of our live auto transport representatives who can give you a quote, answer your questions and help you book your order. With Mercury Auto Transport, you just can't lose.
There are several ways you can ship a car.  The options include enclosed trailer, open carrier transport, flatbed truck, door to door shipping and to or from a terminal as well.  The most popular of the options is 7 to 10 car open carrier.  These large trucks can accommodate almost any size vehicle including cars, SUV's, trucks, jeeps and vans. 
Open transport, door to door is also the best way to get the cheapest auto transport rate possible.  To learn more and see what option is best for you, please fill out our free quote form and one of our representatives will respond to you within minutes.  You can also call us at (800) 553-1828.
Shipping a vehicle can be stressful if don't know what to do.  This is why we believe it is important to have our highly trained agents be your one main point of contact from start to finish.  They will go over all the things you need to know and do to make sure you can relax.  In the meanwhile, we prepared you this checklist.  This includes everything from pickup to delivery and how to make sure your car is ready for pickup.   
When it comes to car moving, we want you to be ahead of the game!  For any questions and further assistance our agents are standing by, (800) 553-1828.  Please check out our checklist to prepare your vehicle to learn more.
While understanding auto transport insurance is not rocket science, we think it is important to explain how it works.  As part of providing a great car transport service, it is our job to guarantee that the carrier we assign to pickup your vehicle is licensed and insured.  Click here to check out our license.
When you go with Mercury to ship your vehicle out of state, you can rest assure that the carrier assigned to move your car is fully insured and licensed with the FMCSA (Federal Motor Carrier and Saftey Administration). 
Your vehicle is insured by the carrier/truck's insurance policy that is doing the shipping.  Depending on the type and size of the truck/trailer that is shipping your car, the insurance policy can cover from $100,000 to $1,000,000 of damage.
We have also provided a checklist to explain what you need to do at both pickup and delivery in case there are any issues so, you can file a claim and know that everything will be taken care of.  It is rare but, time-to-time there may be accidental damage while in transit and it is good to know that the insurance of the carrier we locate for you will protect your auto shipment in that event. 
To view a sample BOL (Bill of Lading) and learn what to do in case of accidental damage, please check out our Condition Report and Procedure checklist.