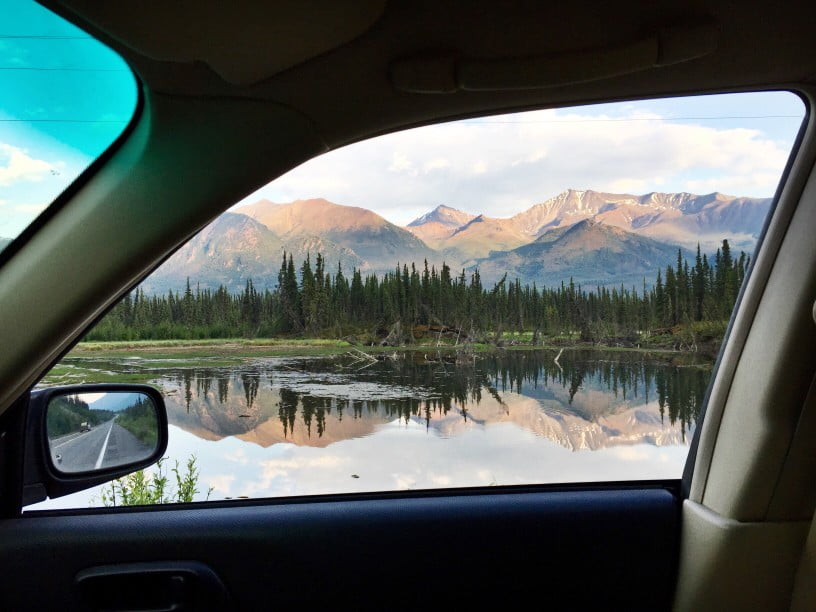 Alaska, the 49th state admitted to the Union, is one of only two states that does not share a border with another state (the other being Hawaii). It is not the most populated state, though in terms of total area it ranks 1st in the U.S. – in other words, it may not have the most people but it sure is the largest state in the country. Not only that but Alaska is known for its scenery and its distinct lack of a human footprint on much of the landscape, making for some really cool areas to live and work. However, transporting a car to or from the area is a bit of a challenge, and we'll explain why below.
ALASKA AUTO TRANSPORT
As we mentioned, Alaska does not border any U.S. states – in fact, not only does it not border any U.S. states, it doesn't even border the U.S. mainland – it's located northwest of Canada, and is closer to eastern Russia than it is the United States. Because it's located on the far side of Canada, carriers that would want to transport cars to or from Alaska would have to drive up through the Canadian Yukon (which is a big "nope" from auto shippers, what with the snow and the miles and the loneliness – seriously, it's over 1,600 miles of driving with no one and nothing around), but since they don't the only way for you get your car up there (short of driving it yourself) is to ship it via an overseas auto transport company.
These companies aren't exactly dime a dozen (which means there's like five out there), so prices are usually pretty high. Typically in the auto transport industry the more companies there are of a certain type, the cheaper your cost will be to use that company's services. The perfect example is carriers – there's close to two thousand carriers on the road today, so there's no one trying to gouge anyone because there's so much competition as-is it takes zero time for a customer to go with someone else. Transporting a car to Alaska doesn't take a carrier, though, it takes a cargo ship, which means a lot more overhead for the company that maintains them as opposed to a truck. It also means that any freight they ship has to come to them, which means you will have to hire someone like us to get it to them.
AUTO SHIPPING TO ALASKA
That's actually the easy part – booking with a company like us is really the way you want to go when it comes to shipping a car to Alaska. It's not easy, it's usually pretty time-consuming and it can be really frustrating, but we do this sort of thing all the time and we understand what you're going through. Listen, if you're shipping from Boston to Anchorage it's going to take us anywhere from one to seven days to find a carrier, another few days to get him to pick up your car, then it'll take him a week or two to get to the port in Seattle and another two weeks to get to Anchorage. It's not quick, that's for sure, but there's no alternative unless you happen to own a military aircraft capable of transporting your car for you – which would, in turn, beg the question, "why are you calling us?"
Regardless of where you are transporting your vehicle to or from, however, we here at Mercury Auto Transport are here to help. Simply fill out our free online auto transport quote request form and you'll receive a customized auto transport quote in your e-mail within the next hour. You can also call our toll-free telephone number at 800-553-1828 to speak to one of our live auto transport representatives who can answer your questions and help you on the path to a great auto transport experience, no matter where you are shipping from or to. So what are you waiting for? Call us or fill out our free online auto transport quote request form and get your car shipment started today with Mercury Auto Transport. Also, check out Alaska's official website for more information.