Transporting your vehicle can seem like a monumental task, but it doesn't have to be. From choosing the right transport company to prepping your car, follow these tips, and the process will be as painless as possible. 
Moving an electric vehicle is almost the same as moving a regular car. Since you bought an eco-friendly car, it makes sense to find a method of transportation that fits your needs. Finding a transport company may take some time, but once you've found the right one, everything will fall into place. 
Here are tips for transporting your electric car:
Best Methods of Transportation for Electric Vehicles: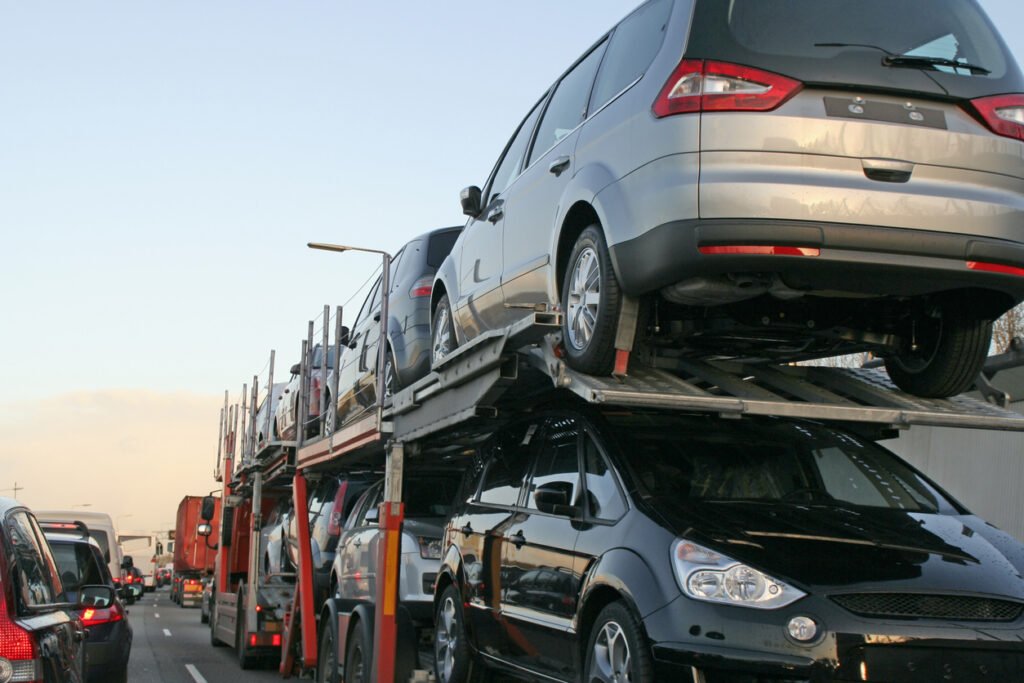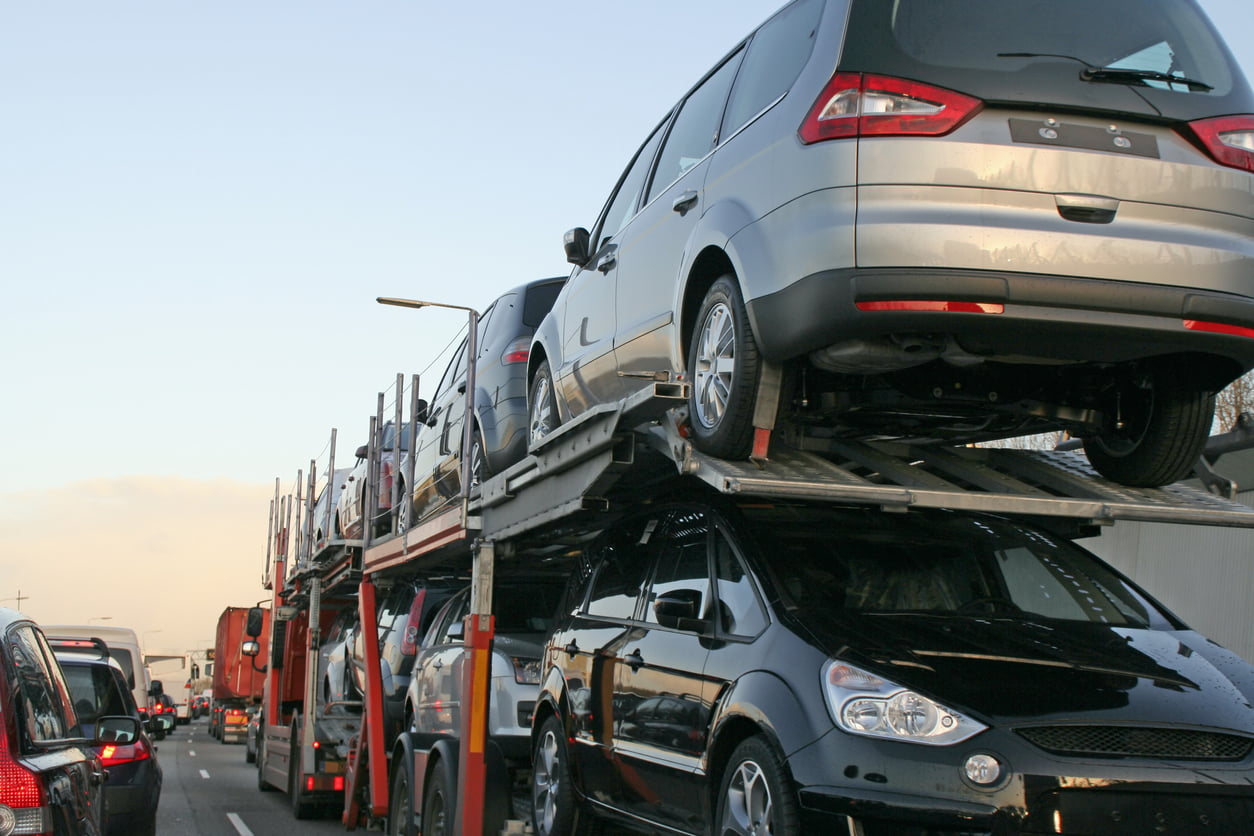 Truck:
Everyone has seen a transport truck with 8-10 cars tied down as they drive down the highway. This is the most common method of transportation and could be the right one for you. It is a balance of cost and efficiency as there is a reasonable estimate for when your car will arrive, but it also has room for weather delays or traffic. 
There are two options when choosing truck transport. The first is what we all have seen, the open-air truck, and the second is the closed container shipping. Open-air transport will expose your car to the elements on the road, such as dust, debris, rain, or snow, and closed transport is obviously protected from these elements. 
Cargo Ship:
International transport is dominated by shipping containers on cargo ships. These ships traverse the open waters and are one of the best options for international transport. It can be cost-effective to share a container with other cars as more cars split the costs. This method of shipment comes with its own possible delays that include storms and import/export problems. 
Personal Driver:
If you are moving to a location that is not too far away, it could be a good idea to hire a personal driver. This person will drive your car to your new home while you prepare the rest of your belongings and fly there to meet them. Drivers are best suited for shorter distances as the cost for the driver to travel back home gets higher with distance. 
You can hire a friend or a college student to drive your car for a relatively cheap rate or pay a professional to drive instead. Either way, this is the most personalized method of shipping a car. Make sure they have experience with driving an electric vehicle. 
Plane:
Often reserved for the elite transporters, cars can be moved by plane to their new location. Those that choose this method often have a priceless classic car or sports car. Moving your car by plane is expensive, but if you need your car to cover a long distance quickly, this may be the option that works for you. 
Road Trip:
You can also make the transportation of your vehicle a road trip. Whether with the family or on your own for some "me time," you can enjoy the scenery as you travel the backroads to your new home. Make sure to map out charging stations along the way!
If you get the chance, stop by a few notable locations on the way and make your move a memory to be cherished instead of dreaded. National parks are a great way to make your day more enjoyable. Take a short hike through the trees and stretch your legs after a long drive. 
However, if you are prone to driving fatigue or tend to get distracted on long hauls, then this might not be the best option for you. The costs of having your car transported or worth eliminating the risks of driving long distances.
How to Prep Your Electric Car for Shipping: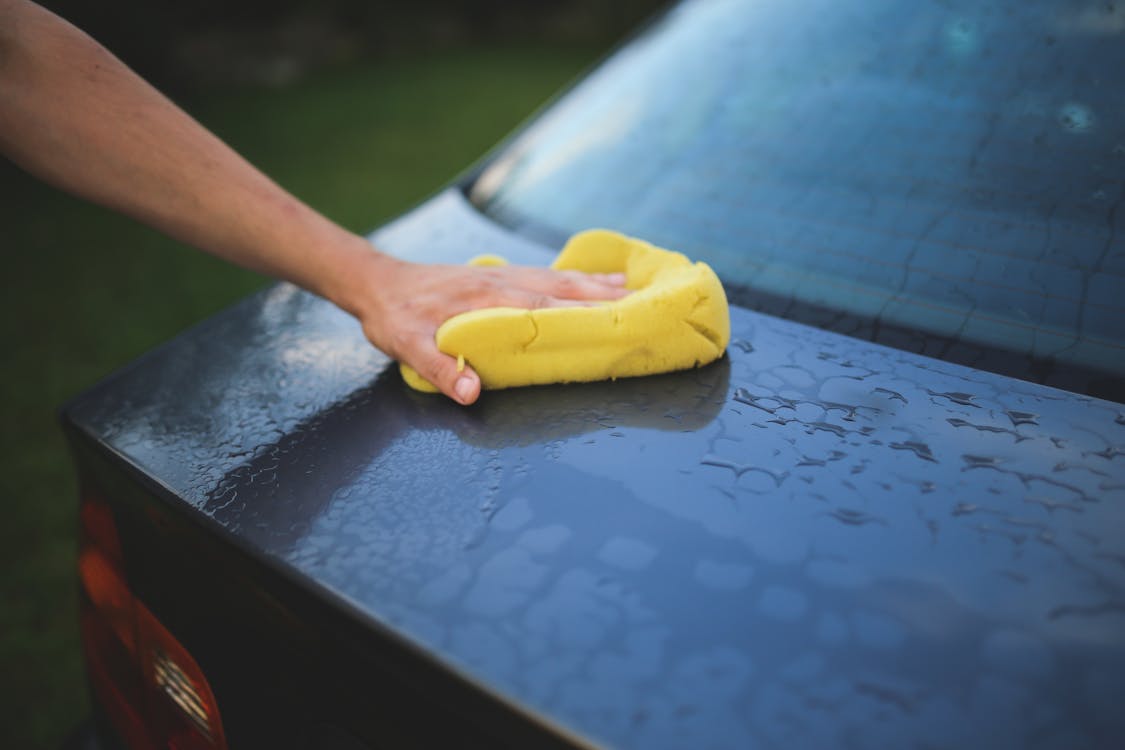 Wash It:
Washing your car before it rides a dusty truck for days can seem odd, but cleaning your car before you move it can reveal damage that you may not have noticed. It will also be cleaner when it arrives than if you hadn't washed it to reveal potential damage from shipping. 
You should also clean the interior to remove any potential hazards, like that french fry you dropped last week. You will be grateful when your car doesn't smell like bad food when you pick it up. 
Charge the Battery:
When shipping a typical car, you should make sure the gas tank is only ¼ full, so you aren't shipping unnecessary weight, but electric cars do not have this issue. Charging the battery fully will ensure your car has some life in it when you take possession of it at your new home. 
Maintenance Check:
Before shipping, all cars should go through a routine maintenance check. There may be less to check on an electric vehicle, but it is often required when shipping internationally. Check your tires but don't overfill them. There is a natural pressure change when traveling, and the worst thing would be a popped tire. 
Catalog Damage:
After you've washed your car, take pictures of any damage to the interior and exterior of the vehicle. You probably won't need any of these images, but you will be glad you had them in the case of damage during transport. Most cars have minor scratches and dents from daily use, and they can make it difficult to notice new ones. Pictures take out the guesswork. 
After you are reunited with your car, examine it before you leave, or the technician leaves. Once it leaves the possession of the company, it can be difficult to prove where the damage came from. Damage is unlikely, but you will have the images just in case. 
Remove Loose Items/Aftermarket Parts:
If possible, take the time to remove any aftermarket parts and loose items from your car. These include spoilers, luggage racks, antennas, stereo systems, or any other removable feature. The loose items can be stored inside the trunk or backseat and secured for travel, but the valuable items should be removed entirely. 
Break-ins during transport are rare but not impossible. Protect yourself by preparing your vehicle as best you can. 
Mistakes To Avoid When Transporting an Electric Car: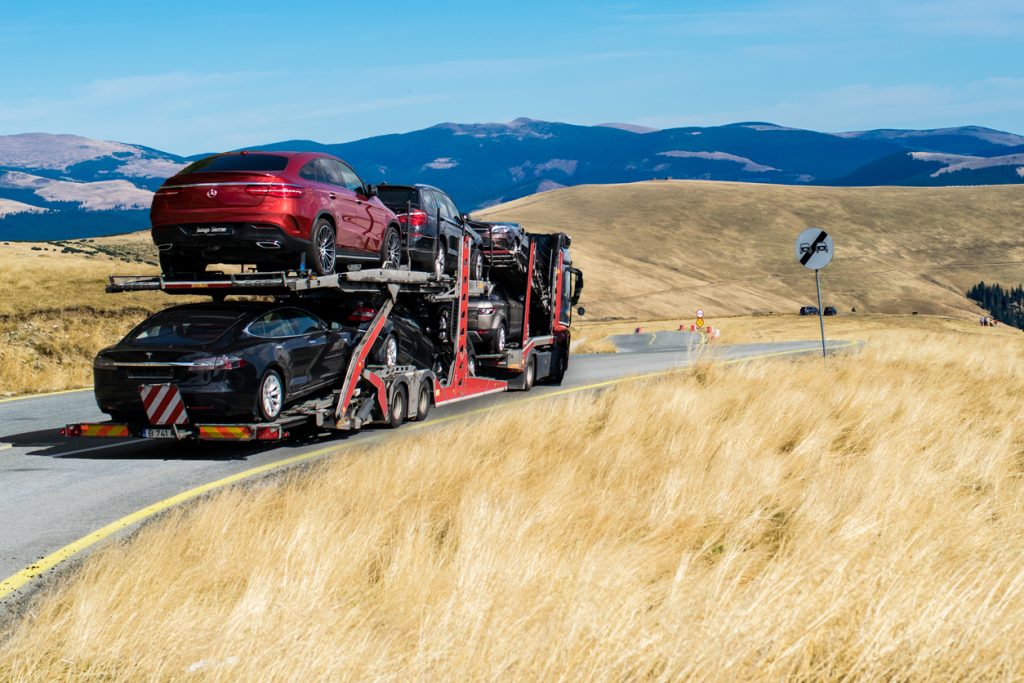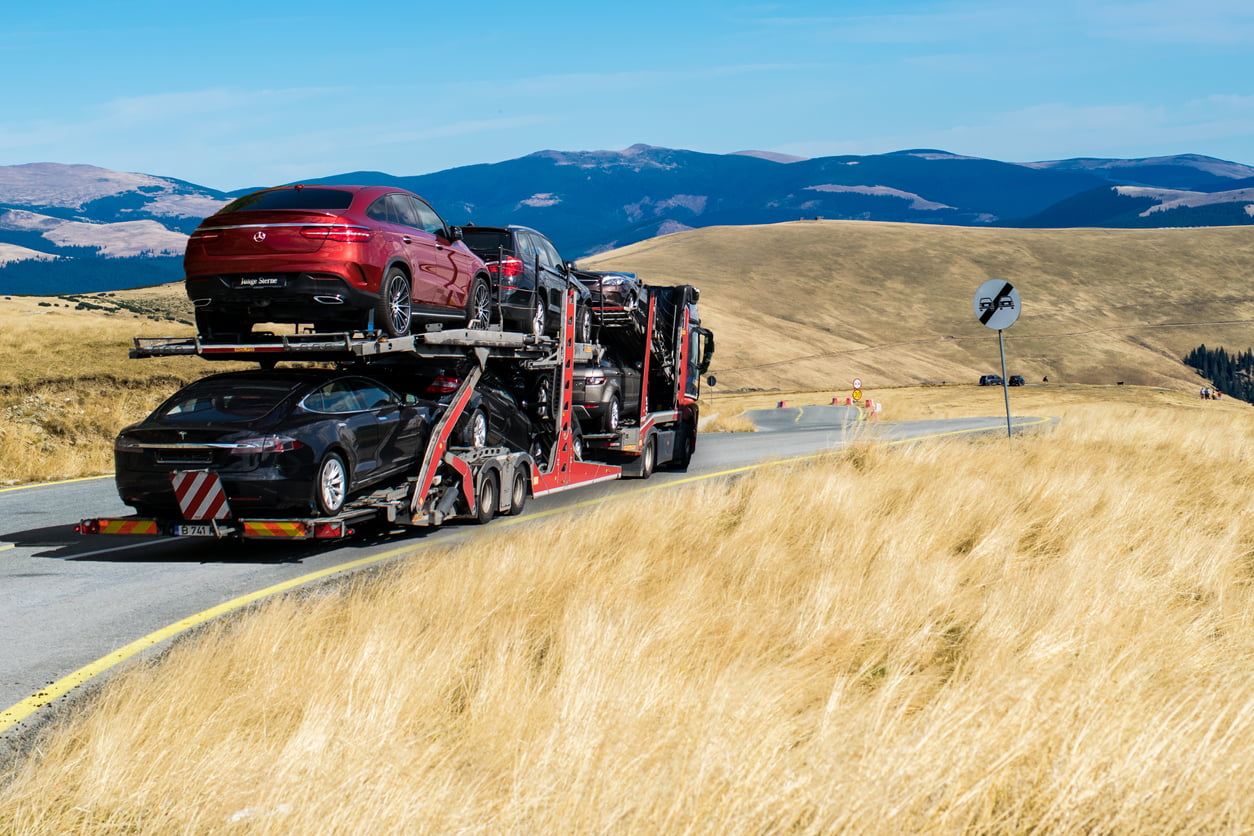 Research:
Not doing your research is a common mistake. There are a lot of companies out there that do not have your best interests at heart, and a little research can solve a multitude of issues. One of the most common issues is to go with the first company you find or the one with the lowest rates. Comparison shopping can illuminate the differences in service from one company to another. 
The company with the lowest rate might take the longest, be the least reliable, and won't help with any of the paperwork. Save yourself the headache and do the research from the start. Use your comparison-shopping skills and make sure you are getting quotes for the same service. Prices may vary dramatically but include different additional features. 
Paperwork:
If you cringed reading the word paperwork, you are not alone. Most people dread doing any sort of paperwork, and car transport paperwork is no different. Having the proper paperwork is essential for transporting your car internationally without it. 
This is where choosing the right company makes the difference. A good transport company will walk you through the process and make sure you have everything ready to go. 
Delays:
If your transport company gives you an exact date and time to expect your car, be cautious of this. Most companies provide a window of a few days to a week of when to expect your car. This allows for some weather delays, traffic, issues with paperwork for other cargo, etc. A company that provides an exact date may be holding onto your car longer than necessary or may disappoint you in the end. 
Prepare Your Car:
Preparing your car for shipment is vital to a positive experience. There is little difference in preparation for an electric car vs. a gas-powered vehicle. Cleaning your car before you ship it thousands of miles may seem pointless, but you will thank yourself after your car is delivered. 
A dirty car can hide damage, or your car may not work as well after sitting on a shipping dock for extended periods of time. Plus, you'll thank yourself when you get into your clean car rather than the mess that it was before you moved. 
Insurance:
Spending a large amount of money shipping your car to your new location is already a hassle that you may be tempted to skip the extra insurance. If it is optional, you should pay for it anyway. It is unlikely that anything will happen during the transport, but on the off chance it does, you could be on the hook for thousands of dollars in repair costs. 
Shipping an Electric Vehicle Internationally: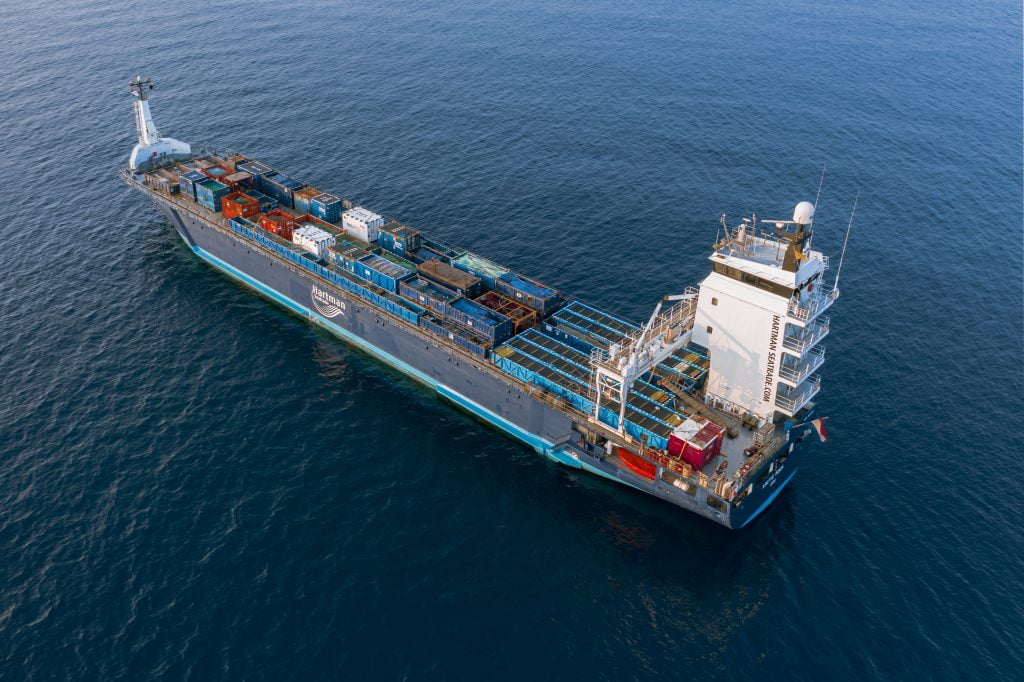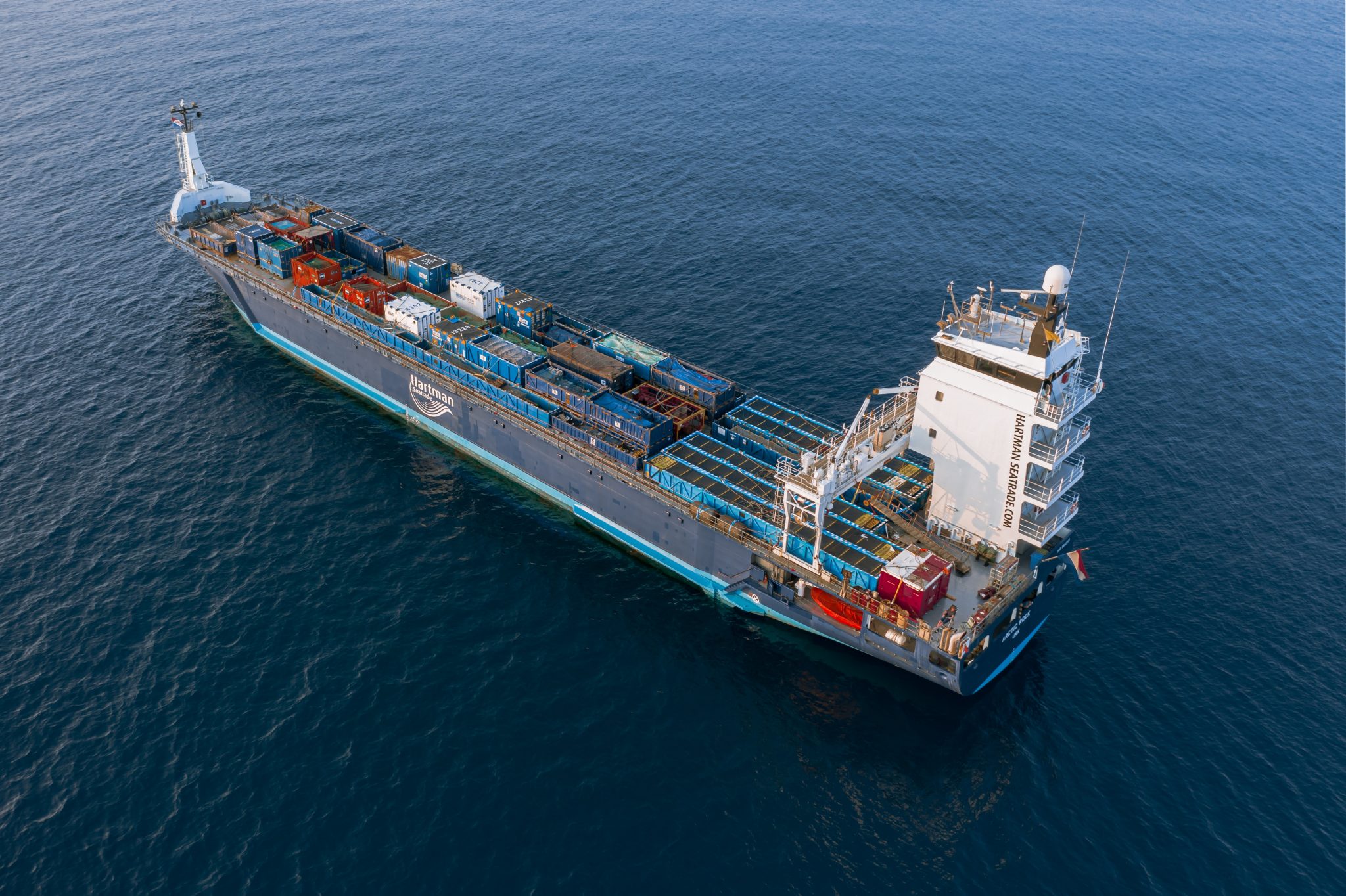 Check the Title:
Many countries require a clean title for import into their country. You can check the title by going online and enter the VIN from your vehicle. If you do this before contacting the company, you will be steps ahead in the process of transporting your car. 
Paperwork:
This topic reappears because there is more paperwork involved in international shipping than domestic. To transport your car internationally, you will likely need a current passport, a copy of the sale agreement, and the title document for the car. If you have these items, the transport company may be able to take care of the rest. They are experts in exports and imports and are there to make your life easier. 
Best Options:
It may seem extravagant to ship your vehicle to another country, but in some cases, it is the best option. If you are concerned about what type of cars the locals drive, search for dealerships in the area to see what they have available. Shipping your car may be the best and most affordable option rather than buying a new one. 
Don't Rush:
There is a process in place for shipping a car internationally, and if you try to rush the process, you will likely be frustrated and disappointed. Ensuring you have the right company can relieve stress and make the process even easier than you thought was possible. It is also recommended that you have a contingency plan, should your car be late in arriving. 
Additional Tips for Shipping Your Electric Car:
The Right Company:
Find the right company that meets your needs, and don't be swayed by an offer that is too good to be true. What is right for your neighbor may not be right for you. The only way to find out what is best is to do the research in advance. 
Driving Rules:
If you are moving to another country or even another state, make an effort to look up the traffic laws. They may have different rules regarding electric vehicles and the HOV lane than your current location. 
Signs may be different or in a different language. For your safety, take the time to study these rules before you travel. 
Have Your Car Arrive Before You:
Many people rely on their car as their primary method of transportation, and the same will likely apply in your new location. If possible, have your car scheduled to arrive before you, so you don't have to deal with the hassle of a rental. A single day without reliable transport can seem like a week, so do your best to plan accordingly, but have a backup just in case. 
Know Your Options for Shipping Your Electric Car:
There are seemingly endless things to remember when shipping a car, but it all starts with finding the right company. Once you are paired with the transporter, everything will fall into place. It all starts with doing your research and finding out what method of shipping meets your needs. 
Let your auto transport company provide you with the best service possible. They are experts in travel and will get the job done right. It is essential to know that delays happen, and they are often out of the control of the transporter. Snow and icy roads are not the driver's fault, and a storm over the ocean is not the fault of the ship captain. 
Whether you take that road trip, meet your car in a new country, or wave goodbye as it's loaded onto a truck, you can rest assured that your car is in the best possible care. Your new life is waiting for you on the other side. You just have to get there.