The term "auto transporters" can refer to a few different types of auto transport companies out there, and in this quick little page, we're going to give you a quick rundown about the different types of auto transport companies (auto transporters) out there today that you can find. 
We here at Mercury Auto Transport are considered brokers. Our service is to help customers find carriers to transport their vehicles. In addition, we work with carriers to help fill their trucks. It's a great system that helps everyone out, but we're not the only auto transport company out there, and there are other companies that do different things than we do. So read on for more about auto transporters and what you can expect when searching for them.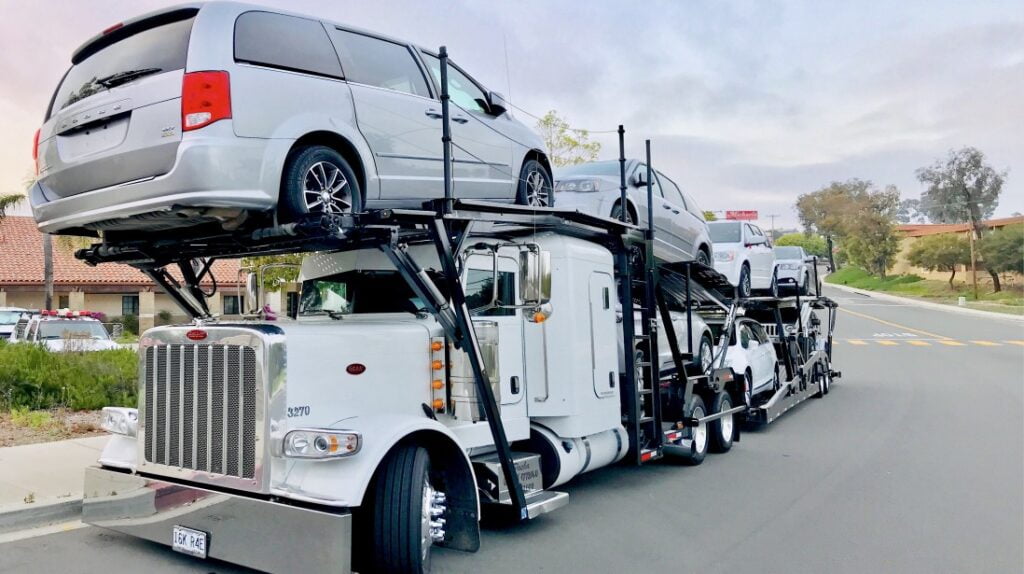 AUTO TRANSPORT QUOTE PROVIDERS
Chances are, if you're reading this right now, you found us through an auto transport quote provider. Quote providers are companies that operate primarily on the internet and advertise for us brokers.
When you fill out their form on their website, we will send your information to 5-12 brokers, just like us. They will look at your information, and calculate a quote. Then they will e-mail it to you and maybe call you if you provided your telephone number.
Auto Transport Quote Providers: Most brokers rely on auto transport quote providers for a majority of their business. Our website is here as an additional resource for our customers. However, most of our customers find us through one of the online quote providers that we work with. They are usually a customer's first stop when looking for auto transporters. They won't move your car – they just get you in contact with companies that will (like us).
Auto Transport Brokers: Auto transport brokers are the companies that you will always want to book your transport with. Not only are they easy to find (carriers are not), but they will make sure that you get a good price on your auto transport. Similarly, they will make sure you only work with certified, licensed carrier companies. We here at Mercury Auto Transport will also make sure you do.  
We facilitate communication between you and the carrier. In addition, we do all the legwork for everyone to ensure everything is in place. This is by scheduling pick up and ensuring that your car delivery is straightforward. Even though, we may not physically move the vehicle ourselves. However, without us the carriers would never be able to get anything moved. They'd be spending too much time talking to you instead of driving. So we'll talk to you – all day long if you want – because that's what we do here at Mercury Auto Transport.
Auto Transport Brokers: Lastly, the auto transport carriers, which you've read plenty about so far we're sure. If you haven't guessed by now, carriers physically transport your vehicle from Point A to Point B. They are vital to the industry, as without them vehicles would not be transported at all. They don't have the time or resources to spend all day chatting with customers, and they rely quite heavily on us to find loads for them to transport.
Carriers run on specific routes and search for vehicles that need transporting along the routes they service; as such, there are thousands of carriers out there transporting across thousands of routes. Some routes are easier to find a carrier on than others, but regardless, you won't be able to book with a carrier directly – they don't want you to, they want you to book through us so they can keep things in order. Make sense?
Why Mercury Auto Transport?
We here at Mercury Auto Transport only work with the best auto transport carriers in the industry to transport your vehicle, and you can rest easy with the knowledge that your vehicle will be in good hands when you book with us.
You can fill out our free online quote request form or give us a call toll-free at 800-553-1828 to speak to one of our live auto transport representatives who can give you a quote, answer your questions and help you book your order.
With Mercury Auto Transport, you just can't lose.