Shipping your car when you are relocated as part of your military service can be slightly different than when you ship your car as a civilian. You might never have been in the position to keep your current car and have it shipped to your new location while you were serving. If you are able to move your car with you to your new location where you will be serving, you will need to know how the process works.
There are always lots of considerations to make when you are thinking about shipping any car over a long distance, so being educated before you start the process is a good idea. With military car shipping, some of the steps of the process are determined for you but there are still things that you need to know before you commit to relocating your car in this way.
If you are ready to learn more about military car shipping, you need to read on!
Not Every Company Offers Military Vehicle Shipping Services
You will need to know that not every car shipping company offers military shipping services. If you need to have your car picked up at a military base location or if you are trying to ship to a military base in another country, you need to ask if the company that you are thinking of working with can take care of this need. Just asking this question will rule out companies that cannot take care of you on this basis.
Once you have found a company that does offer this kind of service, you might still be limited to certain base locations or the company might not be able to help you ship your car to another military base in another country. These are all good questions to lead with when shopping for the right shipping company for your needs.
What Do the Acronyms Mean?
Shipping a car when you are in the military requires that you understand a lot of different acronyms. This is a big part of military life in general and these acronyms follow you into the car shipping reality as well.
       

CONUS – Continental United States

       

OCNUS – Outside Continental United States

       

PCS – Permanent Change of Station

       

PDS – Permanent Duty Station

       

POV- Privately Owned Vehicle

       

TO- Transportation Office
All of these acronyms might come into play when you are planning to move your car to your new location while you are in the military so you will need to be prepared to see them and know what they mean.
Steps to Shipping a Car When you Are in the Military
There are some steps that must be followed to arrange for your car to be shipped when you are an active duty member. You will need to take care that you follow these steps as you are navigating the car shipping process. Surprises to do with the shipping process can be very difficult to attend to when you have a set date that you need to report to your new post and you will want to avoid this kind of trouble at all costs.
1.
Get Your Orders
The first step of this process is always getting your orders. You will know when you will need to relocate and any kind of entitlements that you might qualify for once you have your orders. You will need to take your orders to meet with your TO counselor to try to plan your shipping needs right away.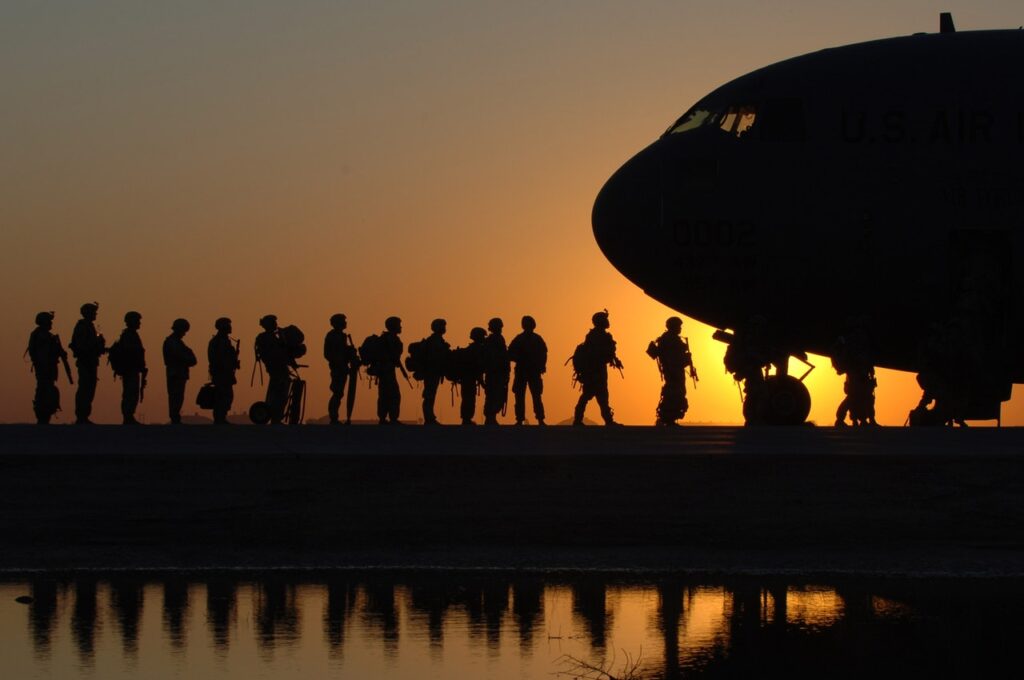 There can be delays that you might not know about that are due to backlogs and you might need your TO to assist in getting the funds that the government might be able to provide for your move. Not all moves will qualify for these funds and this is where your TO can help.
2.
See if You Can Get POV Entitlements
The federal government can help with your move in some cases. You might be able to ship one POV CONUS at government expense. In a lot of cases, this is not available for CONUS moves, but there are exceptions. PCSing CONUS is often not covered but it is always worth verifying if you can get this extra help with your move.
POV shipping might be covered if you are not physically able to drive, if you do not have time to report to your PDS, or if there is a change to the ship's homeport for those who are serving aboard a Naval vessel. Your TO should be able to help with all of these questions and should be able to see if you qualify for CONUS-CONUS POV entitlements of any kind.
3.
Select a Car Shipping Company That Works With Military Members
If you do qualify for government funding, the military will handle the logistics of your car's shipping needs for you. If that is not something that is available to you, you will need to find a military shipping company to work with on your own. As stated before, not every company can work with military members and you will need to find out that detail before you ask about anything else to do with your shipping needs.
There are many companies that can handle your car's shipping needs, but you will want to make sure that you look at military discounts, the locations that they can deliver to, and whether or not you are going to be able to arrange to drop off and pick up with any kind of unique considerations involved. Moving from one base to another is often done entirely at the whims of the military and shipping companies that are used to working with service people on this kind of shipping job should be able to handle unique requests.
Some Tips and Tricks for Transporting Your Car to Your Military Assignment
There are some ways that you can make your military shipping process less frustrating and worrisome. These tips and tricks can come in very handy when you are in a hurry to make a decision and you are not sure which of the companies that you have spoken with will be the right fit for your needs.
·
Take Advantage of Your TO

This is often the best way to make sure that your shipping experience is easy and painless and they have an inside track on details that you will not be privy to about your move. TO help can also alleviate some considerations that might impact where you can pick up or drop off your car for shipping and issues related to overseas moves that can involve lots of governmental paperwork and customs and import taxes and processes.
Using the help of your TO is very beneficial and you should not go it alone if you do not need to. The TO will know far more than you do about almost every part of the shipping process, so why do things the hard way and try to make it up as you go? Being sure that you are arranging your shipping correctly and that it will be done the most efficient way possible is always going to be beneficial to your peace of mind.
·
Take Care of Recalls
One of the unique things about POV shipment assistance is that you cannot have any open recalls on your vehicle for the government to pay for your shipping needs. Make sure that you take care of any and all recalls that your vehicle might need before you arrange shipping to your new service location. 
You will want to make sure that you even take care of small things like a factory recall for a taillight. There is no tolerance for open recalls and POV shipping that is covered by the government. Make sure as well that you have all of your documentation on hand to prove that you took care of all recalls.
·
Use Word of Mouth
If you know someone that has had good luck with a company that shipped for them when they moved to a new base, you can use this information to help make an informed decision. Word of mouth is often the best way to get access to quality shipping services and you probably do know some other people who have shipped a car more than once. This can be a great help if this is your first time relocating to a new base or if you have never owned your own car when you were relocated.
·
Plan for Delays
Car shipping when you are moving your vehicle to a military base can be difficult for a variety of reasons. Delays and issues with documentation and arrival dates can be quite common. Try to be patient with these issues and be pleasantly surprised if you do not run into them. If you have been in the service for a while, you are probably fairly familiar with the delays that can arise when relocating and your car shipping process can be impacted in the same way.
·
Look Into Moving Grants
While you might not be able to get assistance from the government with your car's relocation, you are probably going to qualify for other moving grants. There are many other grants and funding programs that can help you with your moving costs in general which can make it much easier to stomach paying for the cost of relocating your vehicle on your own. Professional moving services and other people that might need to be involved in your move might also offer military discounts that you need to ask about to help defray your costs.
Military Auto Transport FAQ
Is ETS shipping covered?
Be aware that if you have an ETS designation (Expiration- Term of Service), you will not get help with the costs of shipping your car. Your shipping will have to come from your own pocket if this is your designation. This can come as a bit of a surprise in some cases, so be aware of this limitation.
Can You Get a Rental Car?
If there is a delay in the arrival of your car that is being shipped to your new base, you might qualify for rental car coverage. There are some services that will give you a rental car free of charge if your POV does not arrive within 2 weeks. You should ask your TO about this if you will run into difficulty getting to work on the base due to a delay in the arrival of your car.
There are military shipping companies that offer this service specifically as part of each contract and you might want to work with these companies if this is a concern of yours. Bases located in places like Hawaii can be very difficult to get to for work each day if you do not have a personal car to drive. This is the kind of relocation that might necessitate a rental car due to delays in the arrival of your POV.
Military Auto Shipping Can be Fairly Easy to Arrange
If you have been worried about getting your car moved to your new location when you are reassigned, you will find that this guide will make a big difference in your overall shipping experience. There are lots of questions about your military shipping needs that can be handled by your TO but being aware of the process of shipping your car when you are in the military is helpful to prevent confusion about the process as a whole.
If you exercise some advance planning by reaching out to your TO as soon as you have your orders and make sure that you have looked into recalls and other issues that might lead to problems relocating your car, you should have a smooth shipping experience. Make sure that you are prepared to be patient with the process of getting your car delivered to you and look into rental car coverage if you are worried about being able to get to work on your new base once you arrive.
Shipping your car when you are in the military can be an easy process if you know what your options are.