Relocating for work is required if you've landed your dream job. Or maybe you scored that much-earned promotion. When preparing for a new role, finding a new home, packing your belongings, and relocating your family can be a challenge. 
But the stress of moving shouldn't put a damper on your momentous occasion. Stay calm, plan carefully, and you'll make relocating for work a pleasant experience. But where do you start with this major transitionary phase?
Fortunately, we've taken the guesswork out of the whole process. Here, we'll break down the steps from researching your move to arriving at your new home a no-brainer. Before you know it, you'll be successfully relocated to your new home and ready to start your new job. 
Evaluating Work Relocation Packages
If you are relocating to a new position with your current company, they might offer a relocation package to cover the expenses of your move. Some companies will even offer relocation packages to first-time hires to attract quality candidates. So before accepting your new role, you should take a look at the work relocation package and negotiate if necessary. 
Typically, this package will cover the following:
Moving Company Services

Packing and Unpacking Services

Temporary Housing
Other perks that might be included are:
Covering Current Home Sales Fees

House Hunting Trip Expenses

Spousal Employment Search
If these aren't included in the original package, it doesn't hurt to ask for these benefits. You might find that the recruiter is so excited for you to fill the role that they will pull some strings to make it as beneficial to you as possible. 
Make sure you carefully evaluate the allotted relocation amounts for your move. You might find that your relocation package comes far short of covering your expenses. Before signing on the dotted line, do some research of your own. 
Get a few quotes on the costs of moving from your current location as well as to your new one. Make sure the full inventory of items in your home is taken into account, including any items that require special handling like pianos or grandfather clocks. Check out temporary housing and calculate a total for the number of nights that you'll need to stay. 
Then, go back to the table with your research and be upfront and honest with your employer. They very well might not have realized that their standard package wouldn't cover your expenses. Once all of the details are finalized, make sure you get them in writing so you know that you are both on the same page. 
Nailing Down a Location Near Your New Job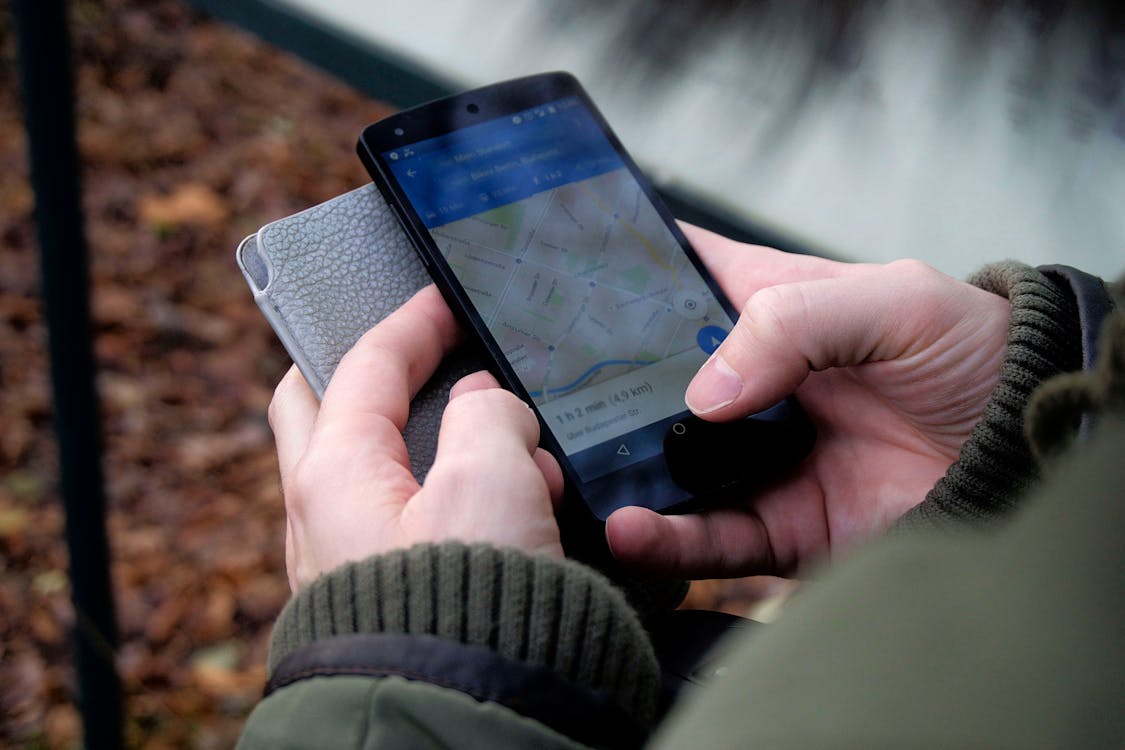 Depending on where you are moving, there may be a diverse variety of neighborhoods, suburbs, or districts. Nothing is more disheartening than moving to a new location only to find that you simply don't feel at home there. Take some time and do some online and in-person research before moving into uncharted waters.
You might be completely overwhelmed with the number of pockets in your new area, especially if it's near a major metropolis. Start your research online to whittle down your choices and figure out the best areas to meet your needs. Everything from busyness to the amenities near you should be considered. 
Take to Google Maps to check out how densely populated areas are and use Street View to check out the visuals on the ground. Scroll through Yelp to get an idea of the types of dining choices that are scattered around the area. Even sites like Reddit can help put you in touch with locals that can give you some super valuable insight. 
If you have school-aged kids, make sure to also narrow your choices down by school district. Check out reports and ratings of districts in the area. If being close to schools is important to you, hone in on areas that are family-friendly and have more school buildings in them.
Work Commute.
Once you have a few choices, visit your new potential locations for a long weekend or two. Do your best to experience it as you would as a local, not a visitor. Check out the local stores, eat at the neighborhood eateries, drive to a few spots and just stroll around feeling the vibe there. This will give you the best idea of what it would be like to live there. 
Your work commute is also a big consideration. If possible, take the drive to work from your shortlist of locations, especially during rush hour. What might seem geographically close might come with some serious traffic issues that create a lengthy commute. If you can't physically test the commutes, use navigation apps to map it during different times of the day to get a good idea of the typical length.
If you just can't seem to nail down a location before it's time to make a decision, don't panic. Consider opting to rent a home in one of your desired areas before committing to purchasing one. This will allow you to live there for a while, get a feel for the area, then decide which specific area is right for you. 
Finding Your Just Right Home When Moving For Work
House hunting remotely can be a tough task. Even if you are only planning to rent your next home, you want it to be an enjoyable space. So how do you make sure you can find a home you love even when you can't be in your new location just yet?
First, an experienced realtor or leasing consultant is key. Check online reviews, social media pages, and local online threads to see who is popular in the area. With their knowledge of your new location, they will be able to carefully guide you on your search. 
Then, figure out exactly what you want, and can afford, in your new home. The cost of living might be drastically different than where you currently live. So do your research on home values in the area and set a realistic budget and attainable expectations.
Be flexible when looking for your new home. You might need to tour potential homes in unconventional ways. Video tours can be a helpful way to view a home. Or, if you know someone in your new location, ask them to scout out potential properties with your realtor for you. 
Fortunately, technology has made purchasing a home remotely simple and streamlined. It is a good idea to have a local realtor or attorney look over your contract and closing documents before signing. If you are selling your current home, your agent would be your best bet in helping make sure you get the best deal possible on your new one. 
Timing and Preparing For Your Job-Related Move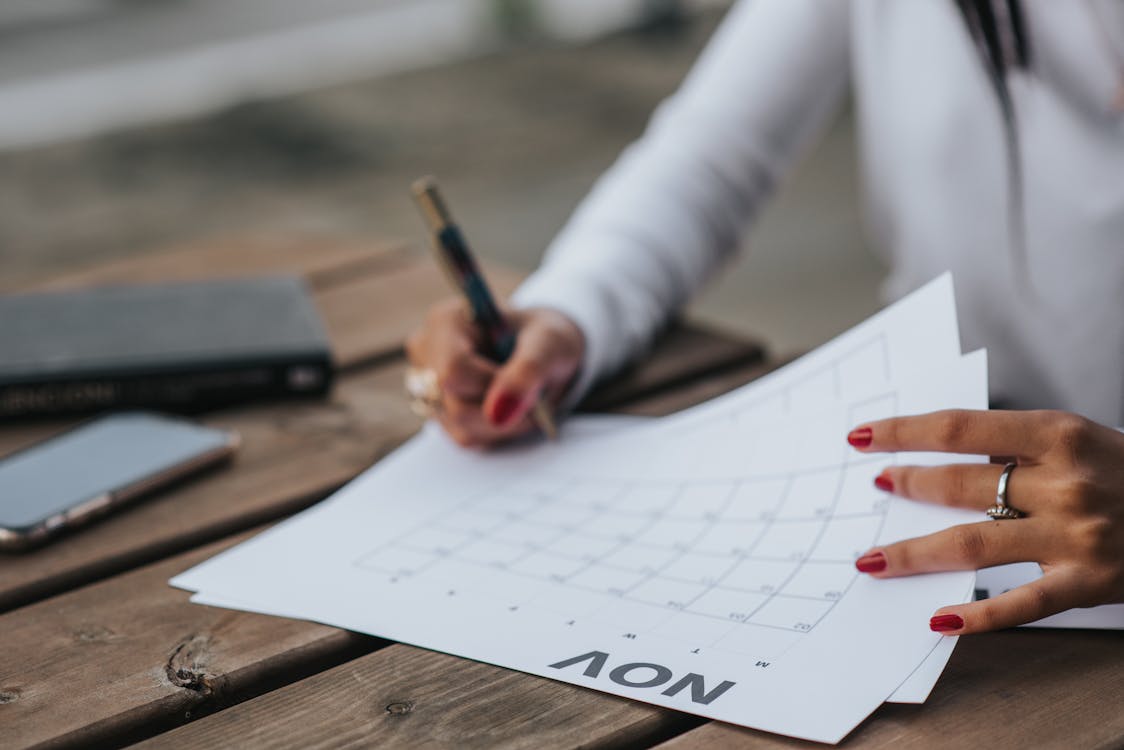 As with many things, when moving, timing is everything. If you have some flexibility with your moving date, the time it so it's the most convenient date for you. Make sure you have adequate time to prepare yourself and your belongings adequately. 
With a new job starting, you likely won't be able to decide what season you would like to move in, one of the biggest factors that impact the cost. However, you might be able to select the best date to save you some cash. Everything from the part of the month you choose to the day of the week can have a significant impact on your moving fees and even traffic. 
The middle of the month is often the best time to move. Most leases end at the end of a month and new ones begin on the first, so renters are often shifting to and from new homes during this time. The end of the month is also a popular home closing time to save on interest so new owners are more likely to be moving at the beginning and end of each month. 
Popular Moving Time.
The weekends are another popular moving time. If you can time your move during the middle of the week, it can pay off big time. Not only might you save some money on your movers, but depending on where you are moving, you might avoid the busier weekend traffic.
Once you nail down your date, it's time to start preparing for your move. The first step in getting your belongings ready to move is purging the ones you don't need. A good rule of thumb is if you haven't used it in six months, pitch it. Of course, there are exceptions to this rule for seasonal or sentimental items. 
There are some pretty simple ways to get rid of unwanted items. Host a moving sale or post them on a local selling site. You can also advertise them for free on apps like LetGo. Or, donate them to a local charity and keep your records for a tax write-off. Either way, lightening your load will pay off when it comes to moving day. 
Hiring Movers When You Relocate For Work
Hiring movers is a big undertaking. After all, you are trusting them with nearly all of your belongings. So how do you decide who the best company is for the job?
First, consult with your human resources contact that is responsible for your relocation. They might have a list of movers that are approved for your relocation plan. Or, they might have some insight into which ones others have used in the past and have been happy with. 
Online reviews can also give you some great clues about your potential experience. Don't just peek at the star ratings. Read the reviews from previous customers to see what they loved about their moving company and what didn't go so well. 
Have a few companies visit your home and give you a quote. It may be tempting to jump at the lowest quote. However, that could be a sign of poor quality and hidden fees. Make sure everything is included in the quoted price and the company is well-reviewed prior to committing. 
Ask what is included in your move and how packing and unpacking work. Make sure any company is bonded and insured prior to hiring them. And trust your instincts. You'll be working with these people as they transition you to your new home. You want to trust that your belongings are in good hands. 
Having Your Car Transported to Your New Work, and Home, Location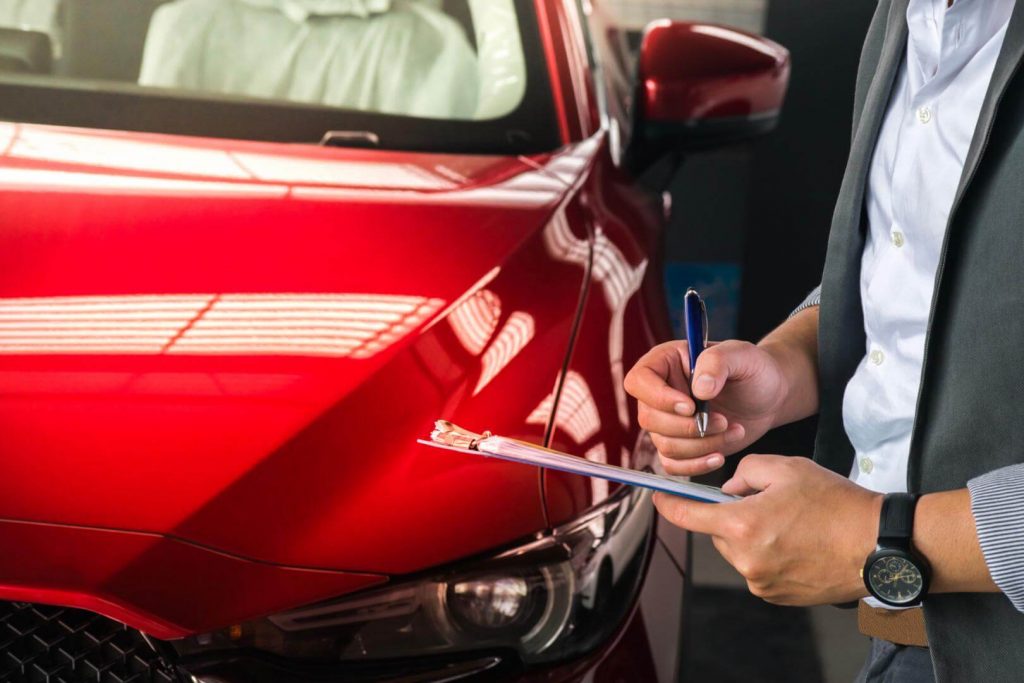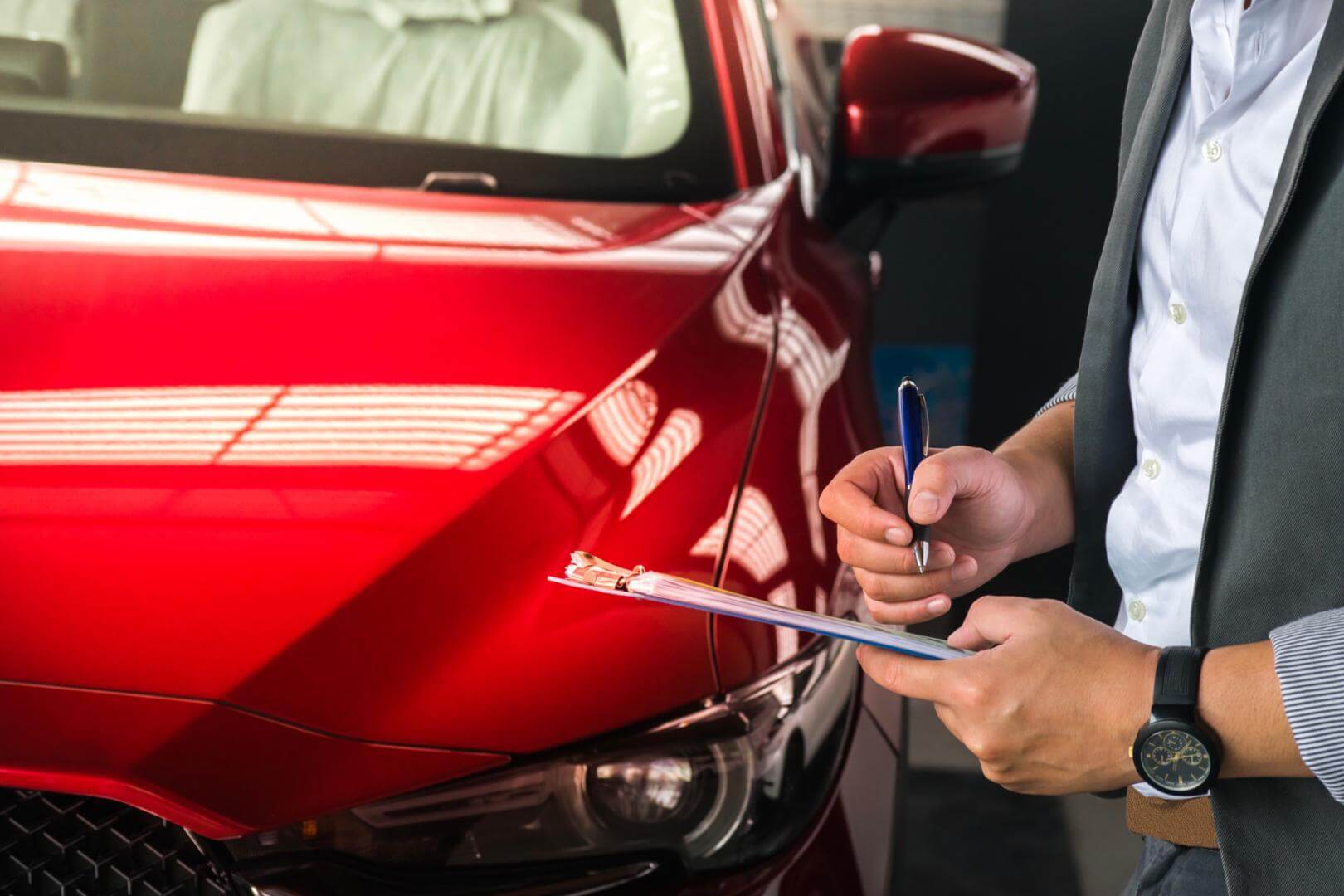 Depending on the distance you are moving you might decide that flying to your new home is preferred over driving. And even if you decide to drive, you likely will travel as a family. If you have two cars, that leaves the second without a driver. Having your car shipped to your new home can give you one less thing to worry about. 
A reputable auto transport company can safely and securely ship your vehicle to your new location. You'll want to arrange for pick up from your current home before you leave. This gives you a chance to inspect the vehicle with the driver and make sure there is no damage prior to transport. If you need to ship your vehicle after you leave, ask a friend or neighbor to meet the driver for you.
Then, your car will be transported to your new home. Again, you'll want you, or your trusted representative, to be present for its delivery. This gives you the chance to inspect the vehicle once again with the driver to be sure no damage occurred along the way.
You can have your car shipped via the traditional car carrier that you typically see on the highway. However, if you have special circumstances, you can arrange for that too. Consider having luxury or exotic cars transferred in an enclosed vehicle so they are protected from the elements. Your oversized vehicle can also be transported on a flatbed transit truck. 
Once you arrive in your new home, you'll be glad to have your car safely parked in your new driveway or garage. And not having to worry about the time and expense to drive it there will have been one less worry on the journey to your new home. 
Moving Day, Leaving For Your New Work Location
When the much-anticipated moving day arrives, you'll likely feel all kinds of emotions. However, it's important to keep level-minded to ensure the move goes as smoothly as possible. A checklist of moving day to-dos can help you stay organized and on track
Get a good night's sleep the night before your move. Moving crews tend to show up early and you don't want to find yourself tired and exhausted. Stock up on coffee and snacks from the local bakery to keep them, and yourself, fueled for the big day ahead. 
Whether you are driving or flying to your new home, you want to be prepared for the journey. Pack all of the trip essentials like all of the snacks, drinks, and medicine that you should need along the way. Depending on where you are relocating to, you might need to consider the clothing needed for a change in the climate.
It's a good idea to bring along a moving day folder as well. This should have all of your contracts, information on your new location, and travel documents. A scanning app can also be helpful to store these items on your smartphone. 
Be Prepared
Each family member should also have a few days worth of essentials. Even the best movers experience delays. Everything from weather to mechanical failures is out of their control. So it's best to be prepared in the off chance that your truck of belongings doesn't arrive at its destination on time.
Then, once the movers are done loading, do a final walk-through of your home to make sure nothing was overlooked. Wipe down counters and sweep the floors to welcome the new inhabitants. And make sure to take a few photos to remember your space for the future. 
A journey to a new place can be an emotional one, especially if you have children. Make the move to a new place part of the experience. Check out sites along the way or make a bucket list of things to do in your new location. Even the most bittersweet feelings can be brightened by the hopes of new and exciting adventures.
Arriving at Your New Home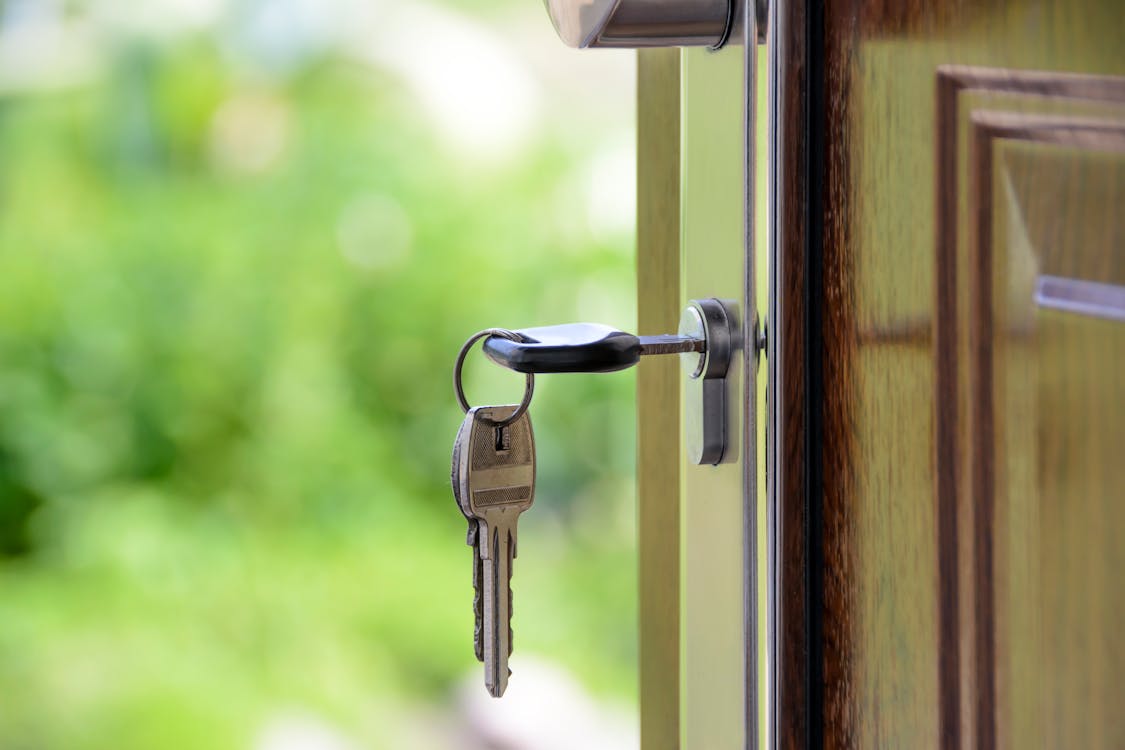 A day or two before your planned arrival at your new home, plan for a cleaning crew to perform a deep clean. Or set aside a day dedicated to cleaning and disinfecting. It's much easier to clean thoroughly before your items arrive. 
Make sure you also carefully inspect your new home for any damage or issues before you unpack. Just as you checked your previous home for forgotten items, look for them in your new one before you unpack your own things. 
Then, organize belongings by room before unpacking your boxes. It's much easier to move and arrange furniture before small items are unpacked. As a general rule, unpack and place things in your new home by size, from largest to smallest. 
Take your time unpacking and organizing your new space. This is another optimal chance for decluttering. If you unpack an item, find no good home for it, and don't see yourself using it, donate it or sell it to someone that will.
After the truck is unloaded and your left with your belongings secured, be sure to tip your movers for a job well done. Traditionally, 5% to 20% of your moving costs is appropriate. However, your discretion and the quality of their work should ultimately determine the amount. 
Settling Into Your New Home and Workplace
Arriving and exploring a new location is an exciting time. However, it also comes with some logistical and organizational challenges. Be sure to handle all of these important to-dos so you can settle in and relax in your new home. 
Visit your new workplace as soon as possible. You'll want to get the lay of the land and learn any new rules or policies that you need to be aware of. It's a good idea to get all of the logistical challenges like parking and finding your way around out of the way. That way, you can hit the ground running when it's time to dive into your new position.
You'll also want to make it a priority to learn about your new home and area. Locate the most convenient grocery and hardware stores and gas stations. Make sure you are aware of where the nearest emergency room is located and set up appointments with new doctors and dentists. If you have kids, you'll want to scope out the best nearby parks and playgrounds.
Getting to Know Your New Neighbors and Co-Workers After You Move
One of the toughest parts of relocating for work is starting your social life over from scratch. Getting to know your new neighbors and co-workers can be a challenge. However, the sooner you do, the better your chances are of enjoying your new location. 
Many companies will provide new employees with a contact to help them adjust to their new workplace. Take advantage of their knowledge and connections to forge your own. There also might be groups like volunteer organizations or networking groups within your company that you can join. This is a prime opportunity to get to know your fellow co-workers on a more personal level. 
It can be intimidating to be the newbies in the neighborhood. However, making an effort to meet your neighbors can jumpstart great friendships. If you are outgoing, simply knock on their door and introduce yourselves. If that's out of your comfort zone, take frequent walks, exploring a new part each time. A friendly wave as you pass by may be all it takes to spur a conversation with your new neighbors. 
Making Moving for Work, Work For You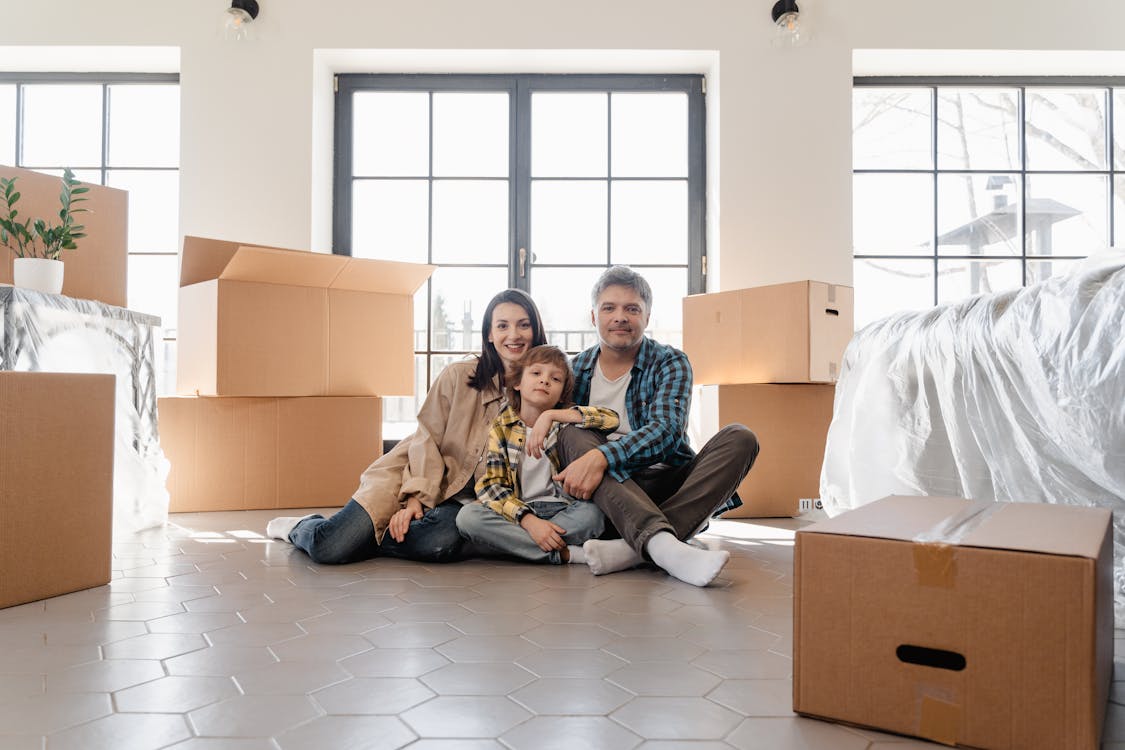 Relocating for work can come with mixed emotions. Sure, you may be thrilled at the opportunity to start your new position. However, the prospect of leaving your current home and everything that comes with it behind can be overwhelming. 
Take the time to research and plan your move carefully. Make sure to evaluate each step in the process and make thoughtful decisions. And you'll create a seamless transition that allows you to enjoy your new home and rock your new work position to the fullest!