For many in the United States, buying a vehicle is the second most important purchase decision, after buying a house. You have likely invested tens of thousands of dollars into your vehicle, and unless you're Elon Musk, that's some serious change.
People love their trucks, vans, and of course, their cars. This is why an entire industry exists for people to remotely ship and deliver vehicles: the Auto Transport Industry.
But whether it's commuting clear across the country or just across state lines, you wouldn't trust your vehicle with everybody. You'd want a safe, timely, and cost-effective transport, a driver with prudence, and someone to set everything up.
At Mercury Auto Transport, we understand there are a lot of factors at play. And we want people to genuinely understand how each one impacts the larger process. That's why we'll provide an unbiased account of what you can expect.
We're confident Mercury represents the best choice in the auto transport industry, and we're certainly not alone in thinking that. That's why we are proud to be transparent.
If you're a first-timer, buckle up – you won't be driving. This is how you sell and deliver your vehicle remotely.
Overview – How Do We Deliver Your Sold Vehicle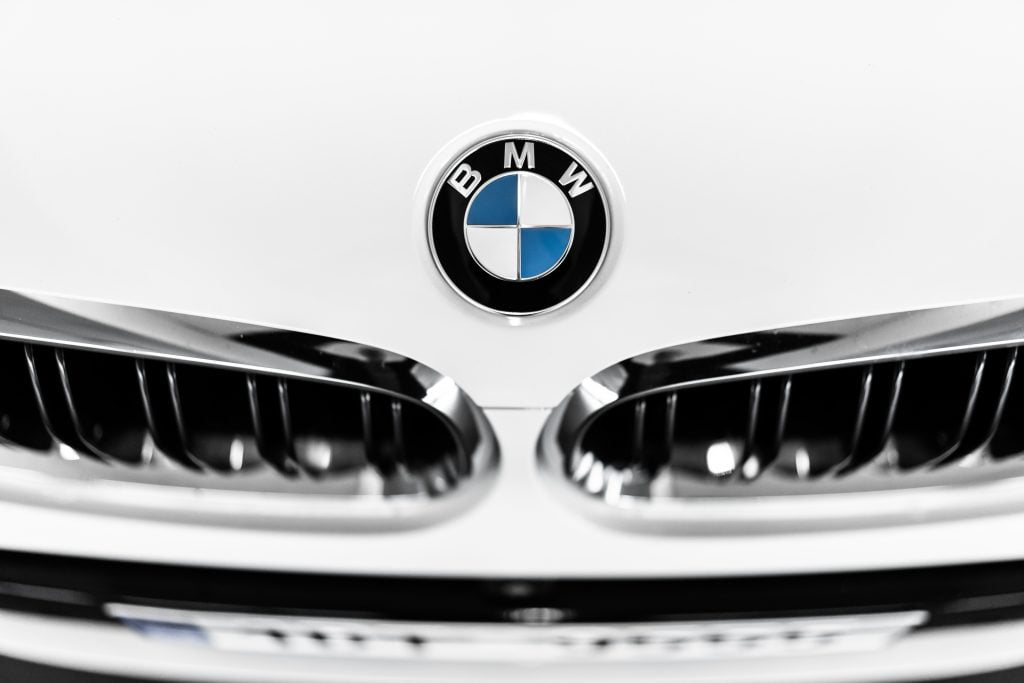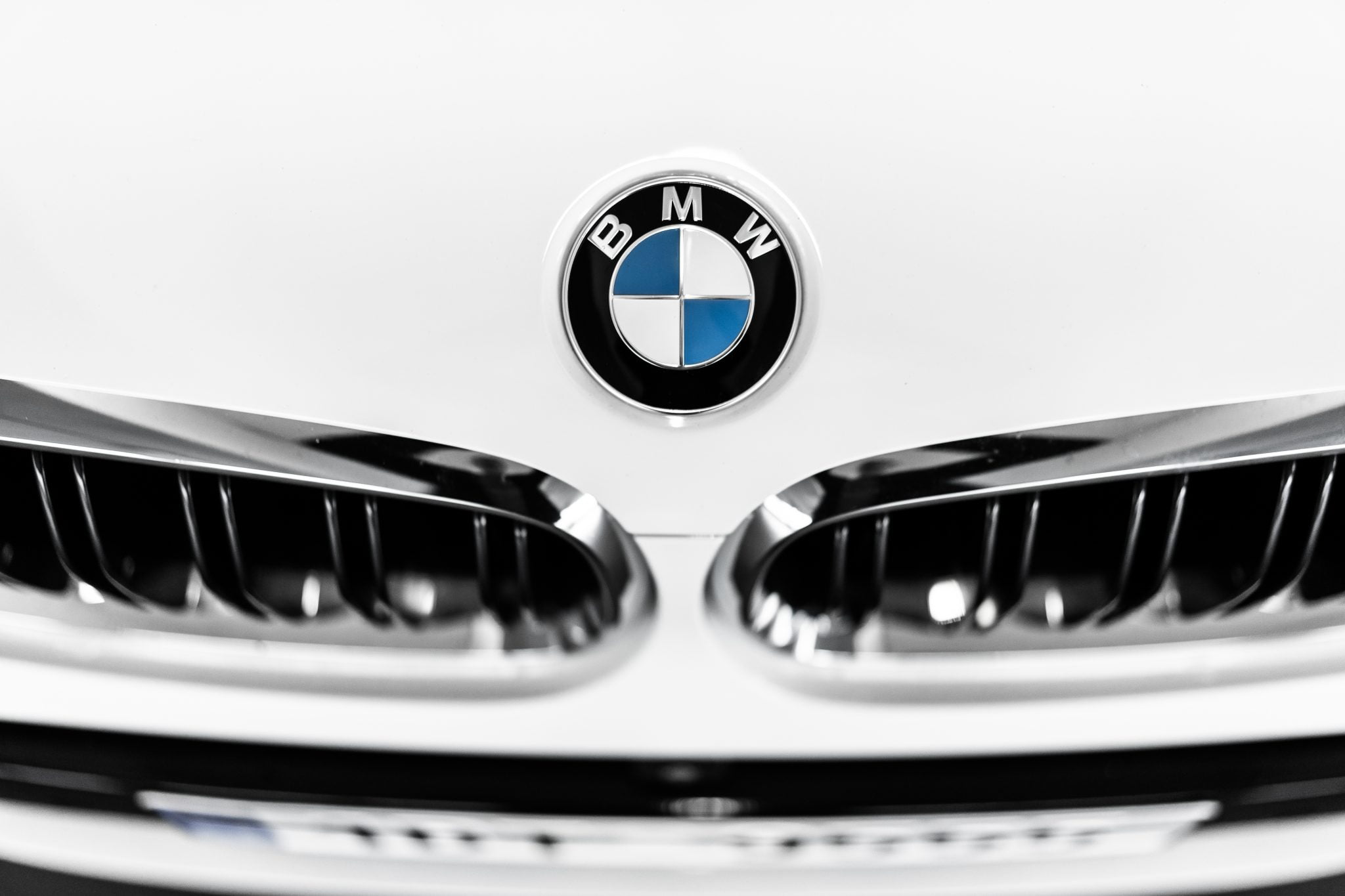 There's a lot involved in arranging the transport of a vehicle. Consider, for example, all the delivery and transport options, licenses and insurance, and rates and fees.
Unfortunately, not all brokers and carriers are forthcoming about transport, but we like to exist in stark contrast to them. Here we will introduce ourselves; along with the auto transportation industry; plus, the before, during, and after the process of transport.
Who or what is Mercury Auto Transport?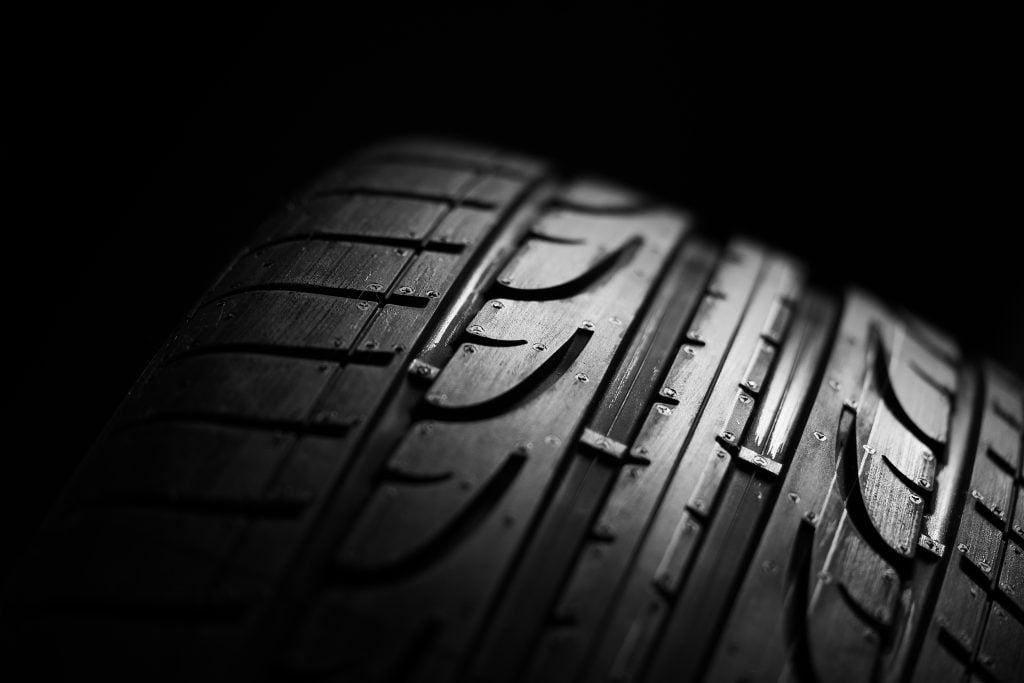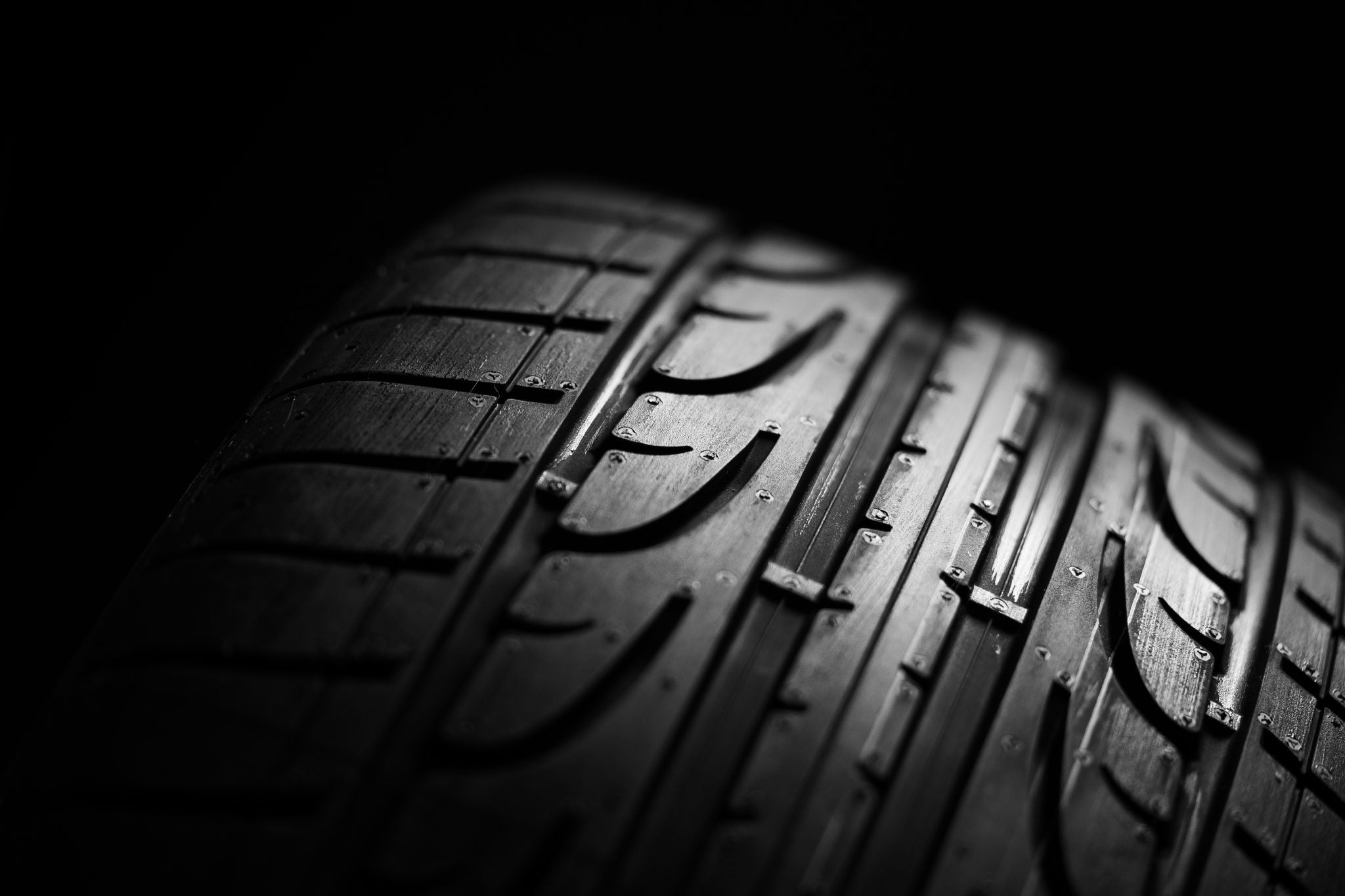 Mercury Auto Transport is considered a leading broker in the auto transport industry, and for good reason. We've served for thirteen years; and we're good at it if testimonials and a 4.9 BBB rating are any indications.
For added emphasis, we are a broker – not a carrier; we do not physically transport vehicles, as carriers do. But we provide an integral part of that process by arranging transport and facilitating negotiations between you and the carrier.
We have access to more than 13,000 licensed and insured carriers throughout the United States. This includes a federally recognized database, NHTSA.
You'd work with us, a broker, and then we'd post your vehicle and proceed to help you choose a carrier. More specifically, you'd get a quote and be assisted by a personal agent, who can help you through each step.
What is auto transport?
Picture long, semi-truck-like beasts driving on the highway, supporting 7-10 cars. It may seem crazy, but the image represents a complex industry made knowable by good brokers.
The auto transport industry makes about 12 billion annually, according to IBIS World. And a cursory Google search of "auto transportation companies" will generate a billion responses in less than a second.
The auto transportation industry – more specifically, the relationship between customer, broker, and carrier – essentially works like eBay. Just as eBay allows you to sell-via-posts or bid for products, we are the glue bonding together the entire process.
But what's more is there's no final or guaranteed price unless and until a broker physically finds you a carrier. And the lower your offer, the longer it will take to get picked up; whereas the opposite is usually true.
How do I get this car to the new owner?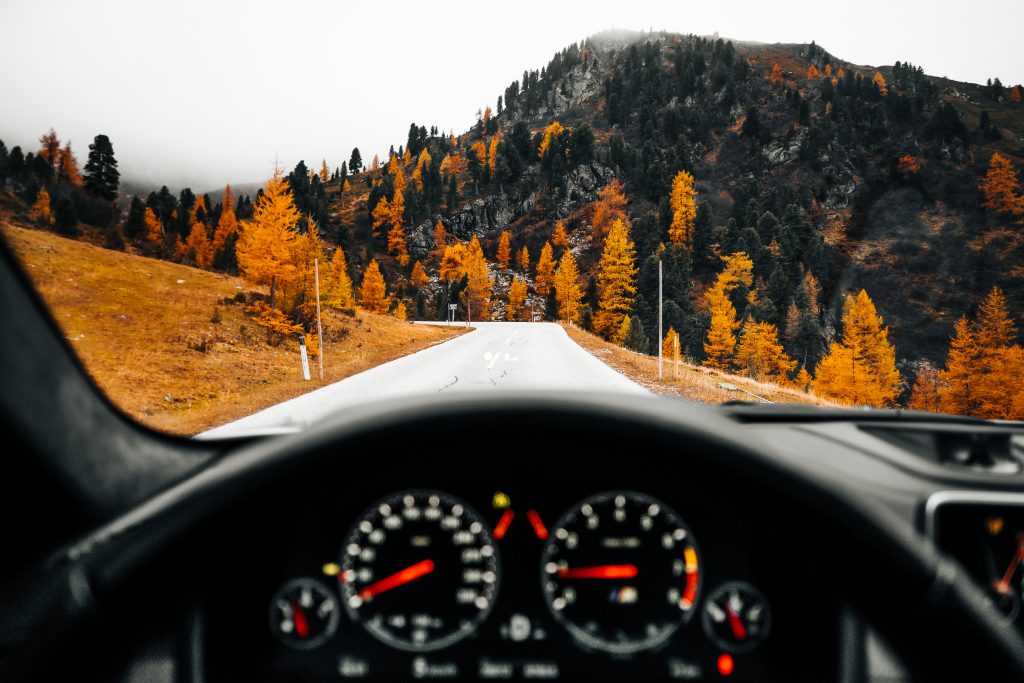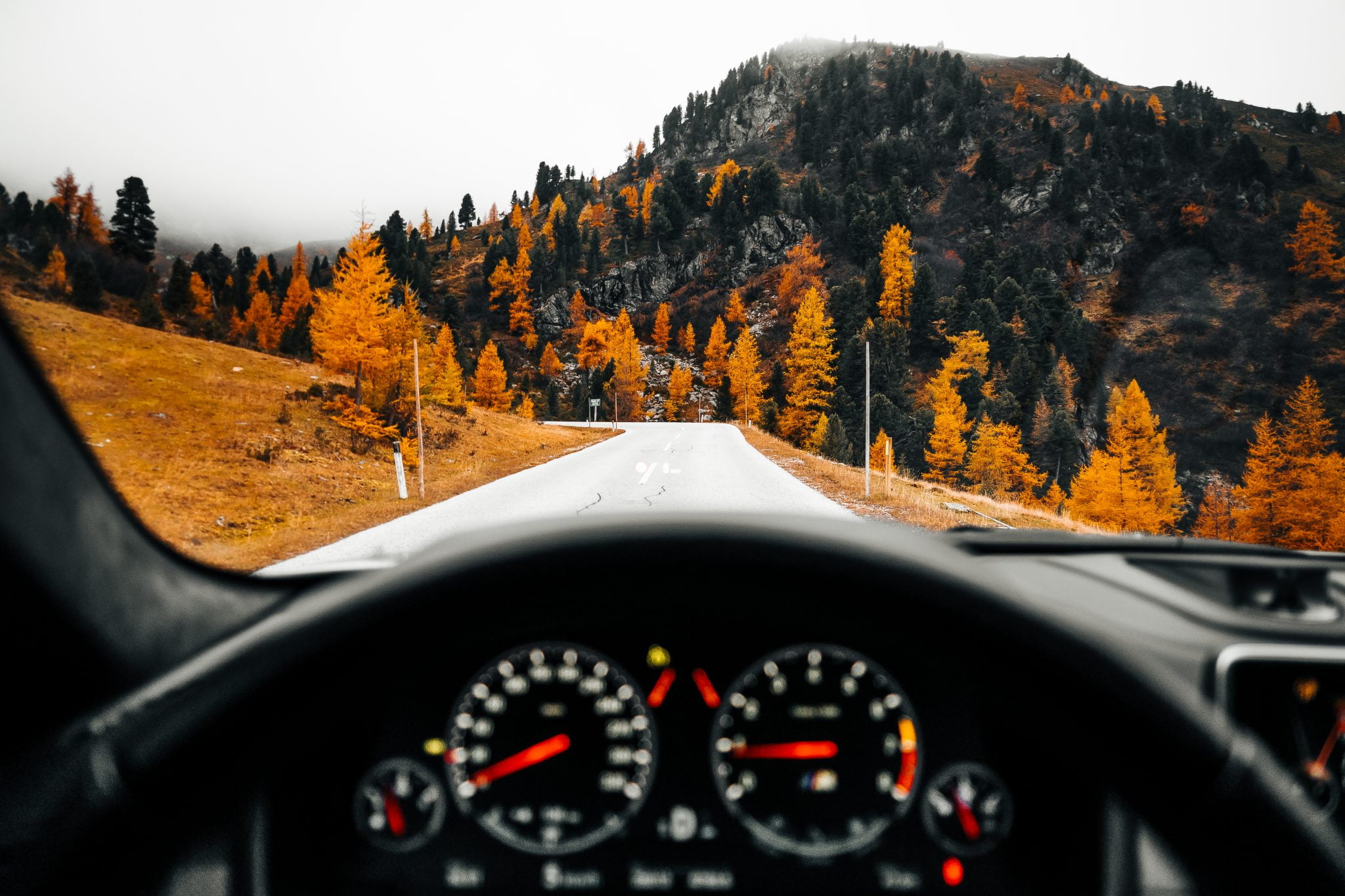 Once a carrier sees the vehicle you're selling or buying on our database and wants to transport it, they bid. A carrier will then see your post (a bid for transport), and think "to bid, or not to bid?" When they bid, we report those offers to you, helping you render the best decision, guaranteed.
When you accept an offer, one we are both confident in, you can draft an agreement with our agent. They will walk you through each step; and through this agreement, they will guarantee the price of your transport.
You won't ever have to worry about hidden fees or charges, as we are upfront about our fees and rates. Unfortunately, not every company is.
What is an auto transport broker? 
Brokers represent customers in the auto transport industry and are intended to cover as much liability as possible during transport. For example, Mercury confirms FMCSA licensure and insurance information of carriers, both of which are vitally important, before confirming transport.
But a good broker provides something more than just the essential service of confirming a legit carrier and arranging transport. A good broker will negotiate with the carrier on price and shipping time in favor of their customers.
Mercury lets you name your price on a vast yet predictable open market, starting the offer low, increasing when necessary. Our agents use their expertise to secure the best deal together, confirming with you every step of the way. Additionally, we offer a standby list, where carriers can fill empty spots with your vehicle if possible.
Even though brokers charge their customers a fee, we save people a lot of money in the long run. Mercury can find you the best carrier, for the best price, for the quickest pickup/delivery, which is why we thrive.
What is an auto transport carrier?
As we've mentioned, a carrier is essentially the driver, but their job is a bit more detailed than that. If you're wondering why few carriers broker their own transports, it's because they're so busy on the road.
Auto transport usually involves hauling multiple vehicles at a time for economic reasons. So a carrier is primarily concerned with their route, so they can deliver their vehicles effectively. Still, your carrier will contact you prior to pickup/delivery dates to confirm scheduled loading/unloading time at your chosen destination.
They are then entrusted with double-checking the vehicle prior to loading or upon delivery. You, or your designated person, and the carrier will inspect and sign-off on the vehicle, which we'll discuss more later.
Insurance
Included in the quote and the final agreed price is an insurance fee. The following information breaks down why that fee exists, just so you know why it exists.
There's a lot of money riding on transport. In the unlikely event that a vehicle is damaged, it's important to make sure everyone is covered. That's also why we stress keeping a copy of every document involved in your auto transport experience.
You should check with your personal auto insurance company to see if they cover any accidental damage incurred by shipping. Moreover, double-check your carrier's insurance policy, because depending on the type and size of their transport vehicle, coverage varies.
Ultimately, by accepting a carrier, you accept their terms of insurance. We want you to feel secure with them at the wheel, and that you're in the driver's seat.
Cost
First, get a quote from one of our representatives by either filling out a form or by calling. It doesn't guarantee a final price, but it does account for some basic costs and economic realities involved.
Quotes affect scheduled transport, as lower quotes don't get prioritized; but be patient and/or plan accordingly, and you'll save money. Included in the quote is a deposit, which you pay upon signing with a broker, and which goes towards the total price.
Absolutely nothing is due unless and until you sign the agreement and the carrier is en route towards your destination. The remaining balance is then due upon loading/unloading, to be collected by the carrier.
Time, distance, and methods of shipping and delivery play significant roles in determining the final cost. Despite all the fluctuating numbers, we offer simple to understand cost breakdowns and payment options.
Shipping methods for your newly sold vehicle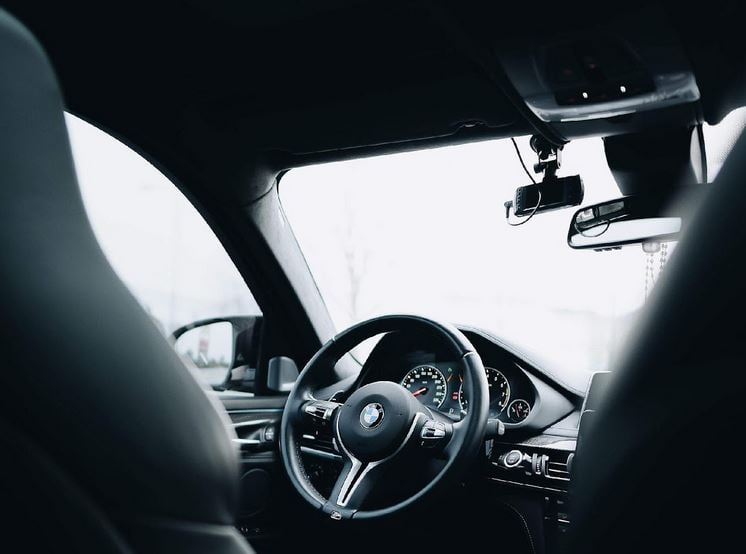 There are three main shipping methods in the industry, and Mercury provides each one; but not all shipping methods are equal. More specifically, we offer open, enclosed, and flatbed carrier transport services; and we are happy to breakdown the differences.
Open transport is the most used method, representing 90% of national shipping operations; therefore the quote you'll receive assumes open transport. Open carriers don't have roofs or siding – not ideal for expensive cars; still, open carriers are incredibly common.
Though there are different sizes, the most common open transports carry up to ten cars and ship in 3-5 days. It's easier for your carrier to split the bill between ten customers and determine a route accordingly.
The next shipping method is commonly referred to as enclosed transport. Enclosed is the second most used transport method, recommended for expensive cars, and isn't as readily available as open transport.
These transports are enclosed to protect against the elements, unlike open or flatbed transports. You can see why they are sought out by a small yet solid base of loyal car enthusiasts!
It generally takes us longer to find you an enclosed transport carrier due to the smaller base and less demand. They ultimately cost 30 to 56 percent more than open shipping methods. But if you're interested in enclosed transport, we'd be happy to arrange a quote for you and proceed from there.
Flatbed transport is the last and least-used shipping option. It's also the most expensive, as they haul just a few vehicles, each incredibly heavy.
Flatbed transports haul vehicles that can't fit into an open carrier. However, there is no one-size-fits-all price: weight, size, and condition of vehicle largely determine the cost.
It's harder to quote flatbed prices, so we highly recommending calling one of our representatives for this service. This method takes the longest overall, so we recommend planning as much as possible.
Delivery options for your sold vehicle

There are two main delivery options in the auto transportation industry: door-to-door and terminal-to-terminal delivery, both of which Mercury offers. We'll explain the key differences as well as some hybrid options to consider in special circumstances.
Door-to-door is the most commonly used delivery option, and like open transport, it is the default when receiving a quote. The carrier's driver picks up and/or drops off the vehicle at your chosen destination, which works best for most drivers.
Door-to-door is also is the most cost and time-effective option for your delivery convenience. However, some locations like narrow roads are inaccessible for transport vehicles, in which case we recommend coordinating a convenient meeting point.
Terminal-to-terminal costs more and takes longer than door-to-door because terminals aren't readily available unless you live in a big city. It involves leaving vehicles at an agreed-upon terminal for drivers to transport them to another terminal, nearby your destination.
We only recommend terminal-to-terminal if you dislike coordinating, don't mind potential elemental damage, and aren't in a rush to drive. It saves time and expenses for carriers, however, as they can combine all shipments by heading to a general region.
Lastly, if you want to combine terminal and door delivery, either via door-to-terminal or terminal-to-door, we can do that. Most people use this hybrid option when they can be there for only part of the process. Either way, we will work with you and ensure you receive the best and most fitting delivery method.
Preparing for pickup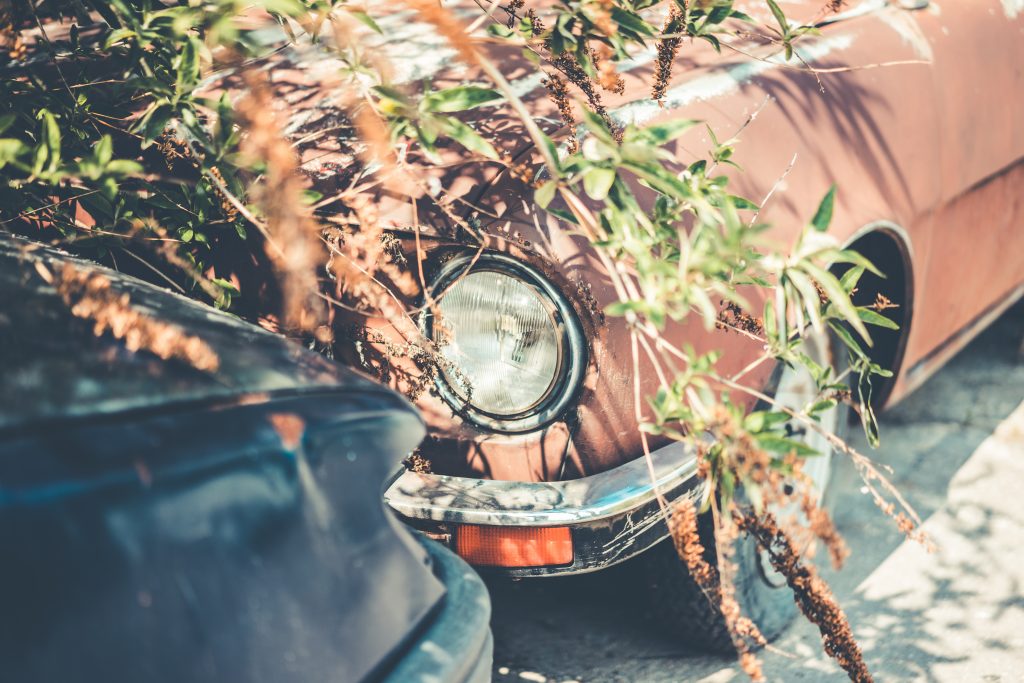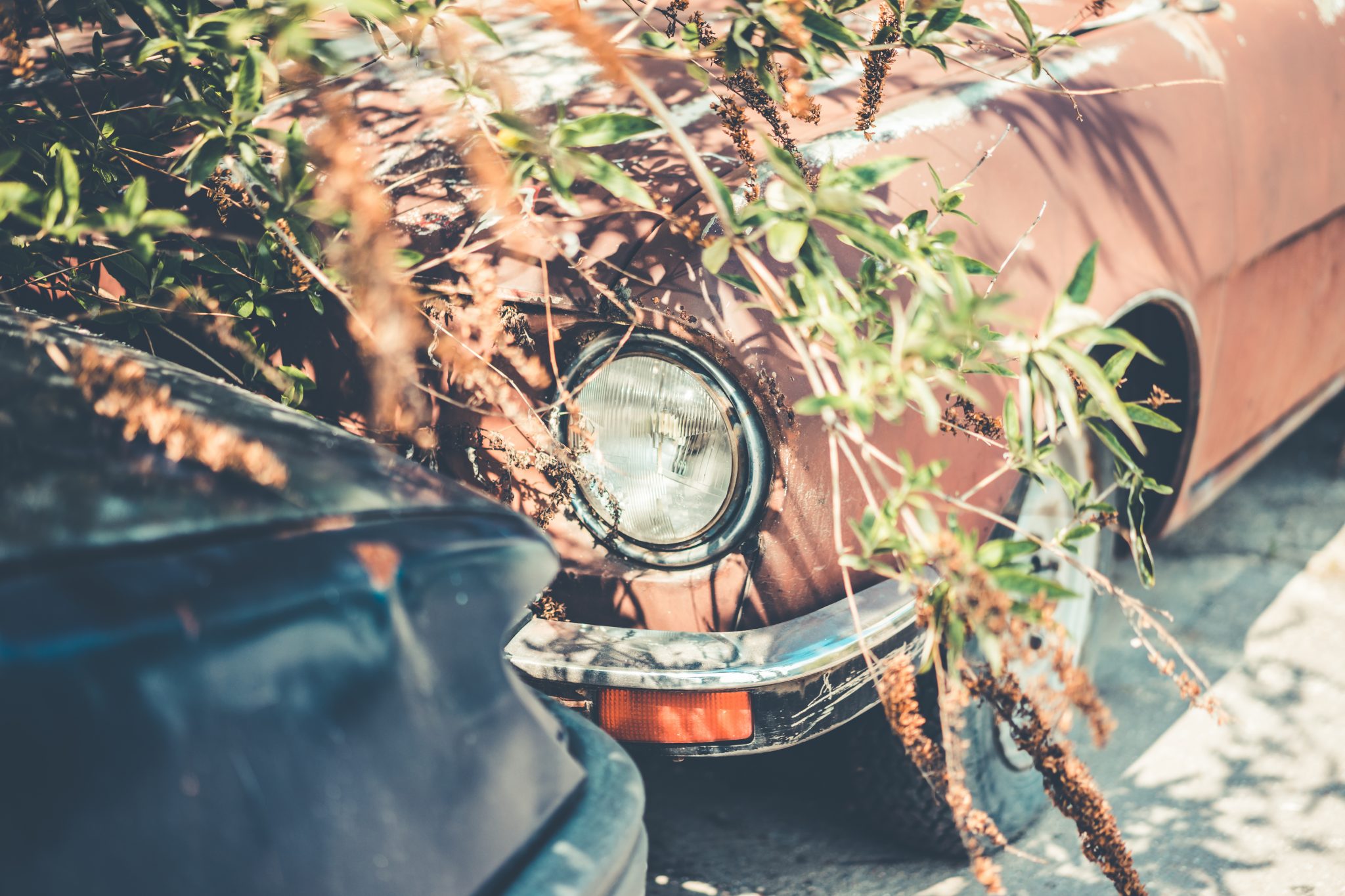 Now you know about us, the industry, the different methods for shipping and delivery, and all the transport carrier options. But it's important you understand what you must do to prepare your vehicle for pickup. Your agent will go over all this information with you, but we recommend you know the specifics ahead of time.
You must remove all personal belongings such as digital accessories, luggage containers, equipment racks, or any modifications from your vehicle. Note the mileage and condition, including any external damage, prior to shipping, listing everything on the BOL.
We also recommend you take "before" pictures and wash the vehicle also makes for a more accurate inspection process. This will be useful during the inspection process later.
Disconnect the alarm system and provide the remote to the driver; make a copy of your key for your driver. If your car's disabled or inoperable, disclose this immediately; and once a carrier is assigned, park in a safe location.
You must ensure tires are inflated, brakes and steering are fully operational, and that windows aren't blocked whatsoever. Additionally, no firearms, ammunition, or fire extinguishers may be left in the vehicle; you must transport these items another way.
We understand you may want to pack the vehicle you wish to transport; however, every vehicle has a limit. Exceeding that limit can cause increased charges or a rejected shipment, so stay around the 50lb mark when packing.
Items integral to the vehicle – such as spare tires, car seats, and jacks – may be included. Please pack things (including your antenna) in your trunk and keep ¼ tank of gas or less for weight purposes.
It may seem trivial, but these procedures are essential to a smooth loading/unloading process. To ensure no problems, including added fees, please give yourself plenty of time to prepare your vehicle for shipping.
Preparing for delivery of your newly sold vehicle

At Mercury, we can't guarantee fixed delivery dates or times, we can only promise what's standard in the industry. Delivery times can vary depending on distance, weather, the road; but carriers generally arrive in a timely manner.
However, no matter what, you will stay informed. As a rule of thumb, it can take up to a few days for every 500 miles traveled.
The delivery process is more than a simple baton pass. During this phase, an important inspection must take place.
You must both inspect the vehicle and then fill out a Bill of Lading document before paying and parting ways. Inspections don't take very long, but they're necessary, as they determine if any damages occurred on the road.
We recommend doing the inspection during the day and having a towel handy to distinguish dirt from damage. Then compare your vehicle's mileage at delivery to the pre-shipment mileage located on the Bill of Lading document. After marking down any issues on the BoL, you and the driver each sign and receive a copy.
Any damage by the driver covered by their insurance should be marked and signed-off the driver before being paid. Then you must ask them where to file a claim, as each carrier has their own insurance policy procedures.
If your BoL isn't signed by the driver and yourself, any claim you file will be rejected. So be sure to get it signed! And feel free to take a picture or even a video of it, with your driver in the picture.
After the inspection takes place, you pay the remainder of your bill and hopefully leave a happy customer. However, even if you face problems, you must still pay the transport fare to the carrier. Just contact us after you have completed the paperwork and we will handle it from there.
Look out!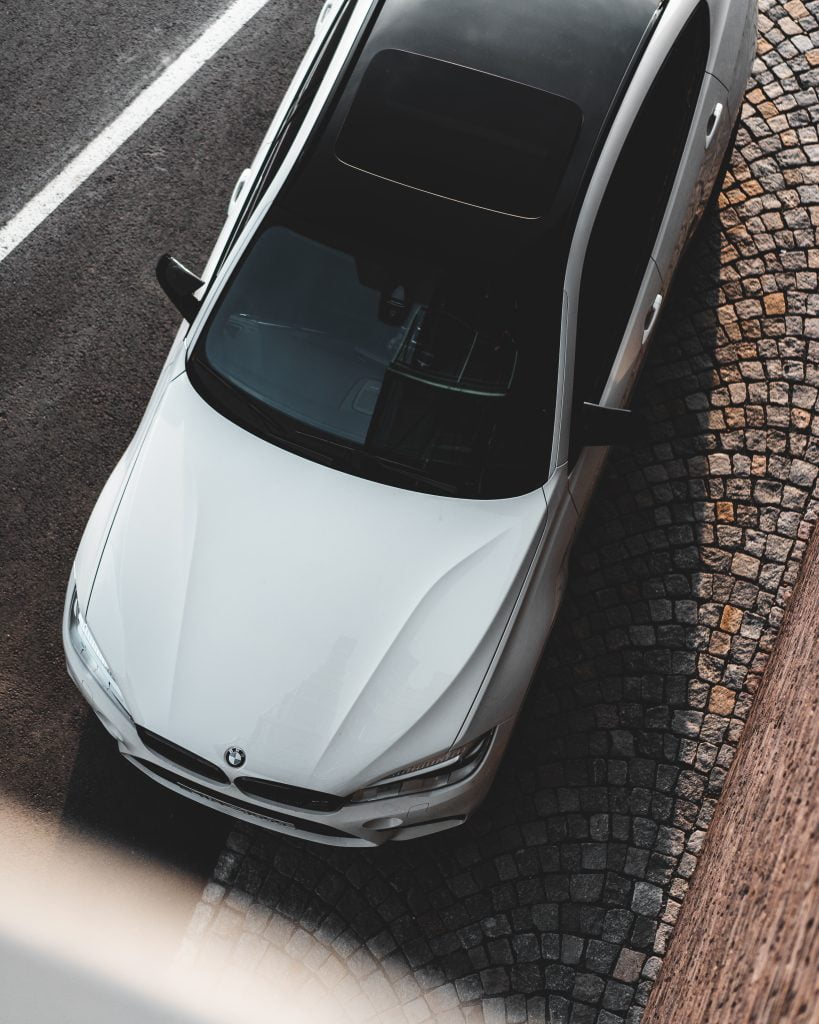 Now that we've gone over the delivery process, there's just one more area we want to cover. You should always do your research when it comes to choosing an auto transport broker for buying or selling remotely.
Again, we want to provide an unbiased account of what you can expect. And so we have no problem helping you eliminate bogus auto transport companies.
When shopping for brokers, visit their websites, check with Better Business Bureau, and call with specific questions to verify credibility. We welcome any inquiries and want you to feel as reassured as possible, especially if you're new to this process.
Don't work with companies that fail to display their Mc Docket and DoT numbers – essential as liquor licenses to bars. Our MC Docket (647319) and US Department of Transportation (2242305) numbers are readily accessible on our website.
Be skeptical of guaranteed delivery date parameters; these are impossible to guarantee due to the nature of the business. If you are dealing with strict date requirements, please discuss that with us in advance so we can develop a plan accordingly.
Additionally, don't work with any brokers who refuse to accept major credit cards, as that's almost unheard of. And it makes it almost impossible for you to dispute any charges and get a refund if necessary.
Moreover, if they only have a PayPal account for accepting payment, that's an immediate red flag. It means they cannot qualify for a merchant account, and you are asking for trouble by working with them.
Always check the fine print, and always ensure all fees are quoted and included in your negotiated price to ship. Some brokers give a quote and then increase the rate due to a hidden "extra-charges" clause, spiking your bill.
Popular auto transport scams
If they promise you free gas cards, it's a scam. Google search "free gas card scam" to find out more. It's safe to say you shouldn't count on free gas any time soon.
Next, if they ask for deposits before assigning a carrier, it's a scam. Remember to never pay anything until a carrier is confirmed and you get a driver's contact information.
And if they claim they already have the truck, ask for the trucking company's information. They won't give it to you, and you can hang up with peace of mind.
If they claim to have carriers in your area, it's likely a scam. They can't know if a carrier is in your area, because they're on the road.
And if they are in your area, they're already loaded up to capacity. They are required to have an order submitted before communicating with carriers.
Final Thoughts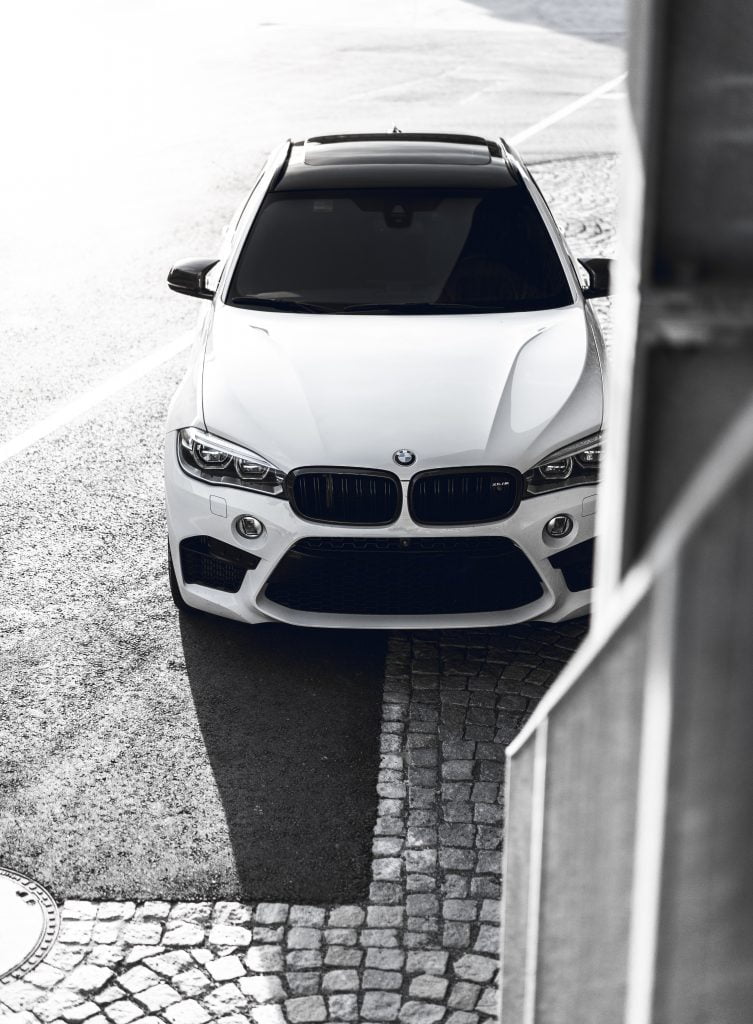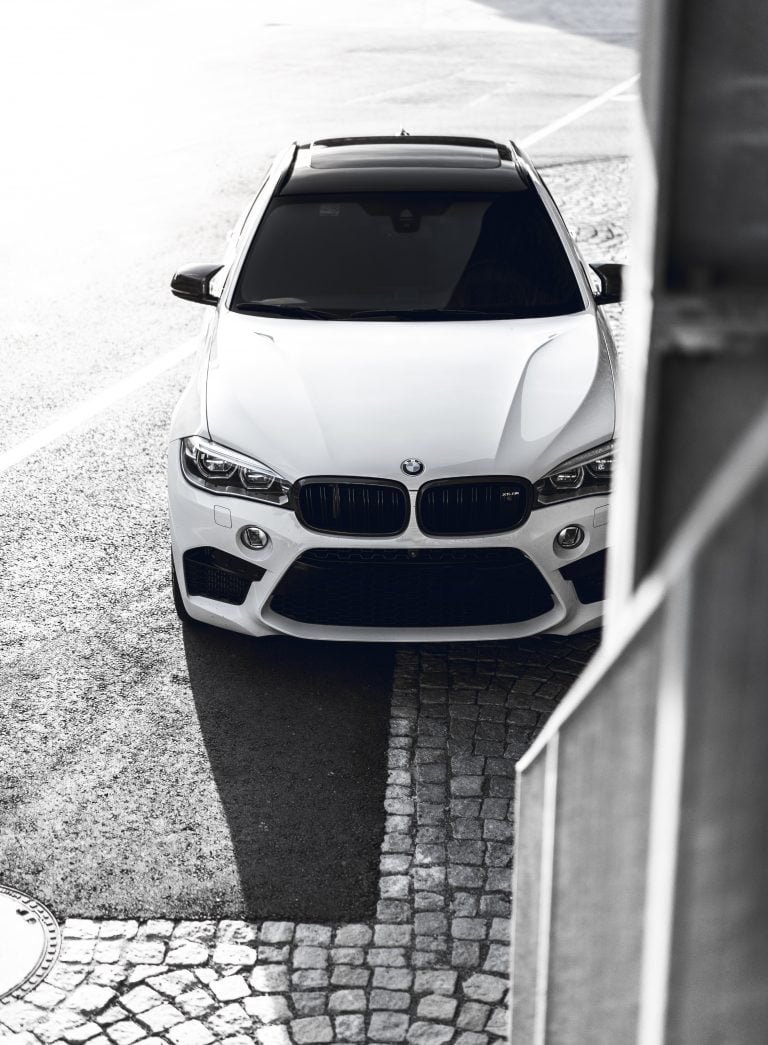 As you've probably gathered by now, selling and delivering your vehicle remotely is a big decision to make. However, that doesn't mean it can't be made a little easier with the help of a great broker.
Though many of these factors may be overwhelming to digest at first, our agents are ready to offer their support. You can contact us at any time, day or night, for a quote or inquiry.
After all, what's most important is that you genuinely understand the auto transport process. And taking the time to ensure that you do is what separates a shady broker from a fantastic one.
By choosing Mercury Auto Transport, you are ensuring the smoothest transport process available, as proven by many years of expertise. We look forward to working with you for all your transport needs!