Auto Transport Services to Hawaii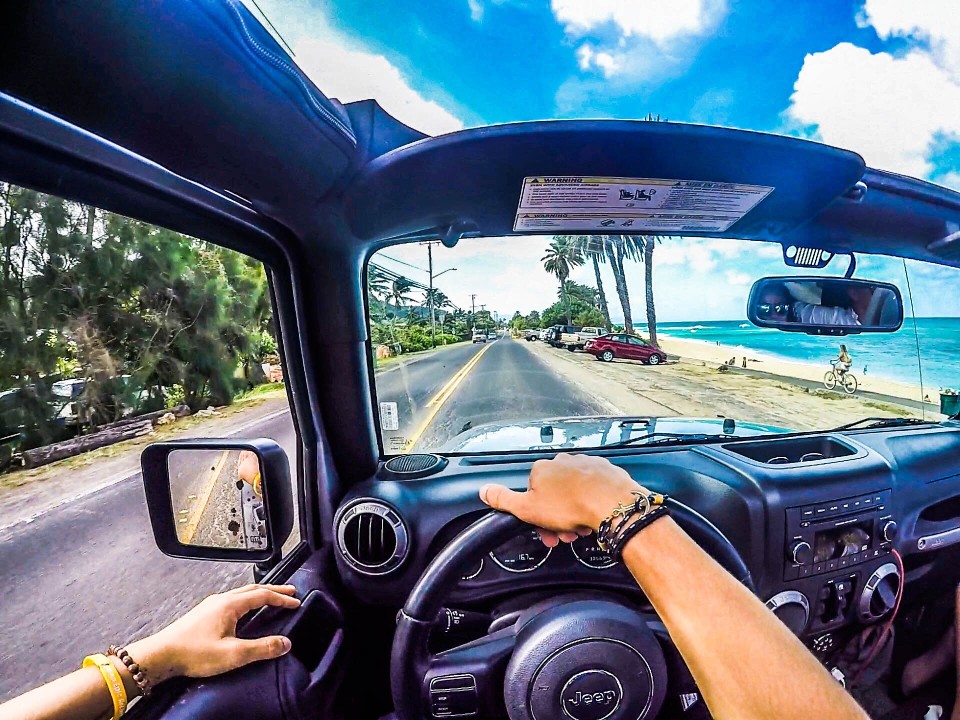 Unless Apple's come out with some new type of car that can literally drive you to Hawaii, there's no way you can drive to Hawaii from the mainland United States because it's an island (as you undoubtedly know). And as an island, not only can you not drive there, but literally no one can (again, unless they're driving Apple's new amphibious iPad or whatever), and this goes double for auto transport carriers who transport vehicles via overland transport. That means that the only way you can transport your vehicle to the youngest state in the Union is to hire someone like us who can arrange the rather complicated shipping process with everyone that's involved.
When you're shipping your car to Hawaii you want to book with us – there are a lot of different brokers out there that you could potentially book with, but you don't want to book with them because we're a lot better than they are (but you probably already guessed that). Since Hawaii doesn't border any states (unless the Pacific Ocean is now a U.S. state) there's no way carriers within the U.S. can get to it, which means that it's going to have to be shipped on a roll-on/roll-off cargo ship and sailed down there.
Transporting a car to Hawaii isn't as expensive as transporting to Hawaii (probably because the ocean's more calm down south, and the weather's a lot more tropical), but it can take about as long. When you book your shipment with a transport company you'll find that it's going to take anywhere from one to seven days to actually find a carrier to pick your car up, and once it is picked up it can take anywhere from two days to two weeks to get your car to the port in Long Beach. Once it gets to the port, it's going to have to wait up to a week before there's another cargo ship ready to transport it down to Hawaii, which can take a week or so by itself. So, all told you're looking at anywhere from 2-3 weeks from initial pickup to final delivery – be sure that you're prepared to handle being without a vehicle for that length of time.
Regardless of where you are transporting your vehicle to or from, however, we here at Mercury Auto Transport are here to help. Simply fill out our free online auto transport quote request form and you'll receive a customized auto transport quote in your e-mail within the next hour. You can also call our toll-free telephone number at 800-553-1828 to speak to one of our live auto transport representatives who can answer your questions and help you on the path to a great auto transport experience, no matter where you are shipping from or to. So what are you waiting for? Call us or fill out our free online auto transport quote request form and get your car shipment started today with Mercury Auto Transport. Check out Hawaii's official website here.