To move an RV or Camper when there is no time during a move, you need to have someone move the RV for you. This can seem impossible since most shipping companies advertise their car relocation services and not other transport options they provide. Thankfully, many car shipping companies can also move your RV to a new location. You might just have to call and ask them about their RV shipping services to get the details.
If you own a camper or RV, or travel trailer, you can have someone bring it to you or your new home from where it is purchased. There are several options for shipping services, and you'll need to know more about the process in order to make an informed choice.
If you are ready to learn more about shipping an RV, you need to keep reading.
How Will My RV Be Shipped?
There are a few common options for RV shipping services that you will be able to choose from. Having access to all of these options in your area depends on the kind of RV or Camper you own. Asking questions about the kinds of services that are offered by each shipping company will help you to figure out if your camper or RV model will be able to be relocated in a way that you are comfortable with.
Move Your RV on a Flatbed
When an RV is moved on a flatbed, the job will be done by a large truck with a flatbed trailer. This is a great way to transport your RV to your new home without having to drive it yourself. The cost of transporting an RV can be high, because a big truck is needed to move it. Towing services for large vehicles typically cost more than services for smaller vehicles.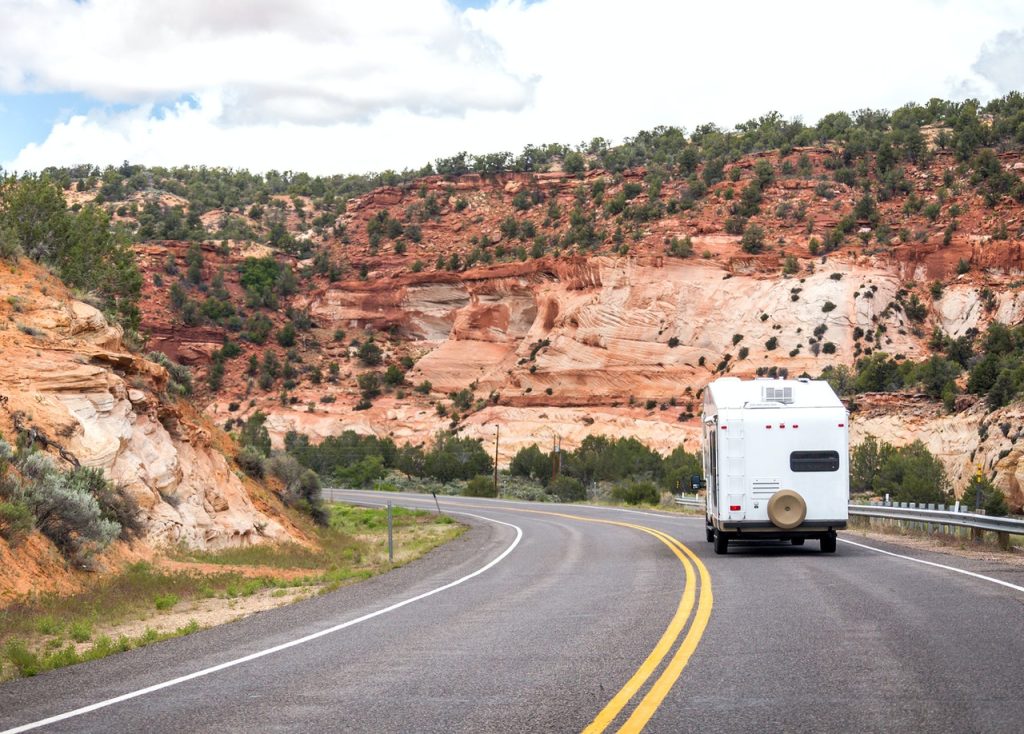 Tow Away Your RV to Move It Easily
The most common method of transporting camper RVs.
It's the same as if you were towing your camper to your new house yourself.
The shipping company will select the appropriate towing truck to assist you in relocating your camper, and you will be responsible for the costs.
Towing services can be inexpensive, but if your RV requires a specific towing vehicle, there may be additional charges.
Drive Away is the Most Common Way to Ship an RV
If you own an RV that is not a camper, you can hire someone to drive it to your new home. This is often the only way to move larger RVs and coaches as they will not fit on a flatbed. You can elect to pick this service if you have a smaller RV that you don't mind having someone else drive for you as well. This can be a more affordable option than paying for a flatbed, no matter what size of RV or camper you own.
How to Prepare Your RV for Shipping?
You will need to be sure that your RV is ready to make the trip to your new home. Before transporting an RV or camper, there are a number of factors to consider. Before you give your recreational vehicle or camper to someone else, make sure that all the necessary items are in order.

The biggest misunderstanding many people make is not testing all the latches on doors, windows and closets before handing over their RV or camper to someone else. Before taking your RV on a move, make sure all the interior equipment is in good working order. This includes things like lights, appliances, and wiring. If you have things stored in an open closet, they can spill and damage the interior of your RV. To minimize the chances of damaging your RV's interior, make sure all the latches and closures for the storage areas are working properly.
Turn off all electronics and appliances, disconnect the power supply, and gas lines. Store all loose items securely before moving your RV. If you cannot safely secure them inside the RV, you can send them with you in moving boxes. Some items may be disallowed by the shipping company; if this is the case, store them with you securely.

Ensure that the slide-outs are locked and that all the car's lights are working. You should check the battery, too. The shipping company will want to make sure these common items are in working order before taking possession of your vehicle or camper.
Your RV manual will tell you a lot about the shipping checklist that you need to follow. You can use this as your guidelines for preparing your RV for this process and then add other considerations as listed above to your checklist.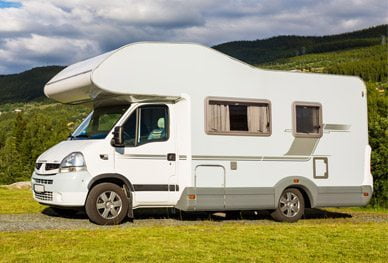 What Does it Cost to Transport a Travel Trailer or An RV?
The cost of shipping RV or camper can vary depending on how it is being taken care of. For instance, When you use a flatbed trailer, you will almost pay more than if you hire someone to drive your RV. The size of your RV can also limit your options and make it impossible to choose some cheaper transport choices.
To keep costs down when shipping, ask about the cost per mile and the charge for transport by a driver versus on a trailer. When your RV is too large for trailer transport, no need to compare shipping options – just pay the shipping costs.
The cost per mile can change quite a bit over time, and the season can also have a big impact on what you will pay per mile for your transport job. This is true of cars and other vehicles as well. Summer trips will be more expensive for the shipping company because of the cost of fuel, and winter travel can cost more due to road condition risks and the need to take longer routes to get to the same place due to snow in the mountains.
Transporting RVs or campers are more expensive to move than cars, because they require special equipment and more care. Although cost can have a great impact on your final decision, it should not be your only decision-making factor. If a company provides additional benefits for the shipping work you are contracted to do, you may deserve a slightly higher price.
Ensure that the quotes you receive from shipping companies include all the information you need. When you have more information about the quotes, you can compare them more easily. Furthermore, when you contract with several companies, you will be provided various shipping jobs to help you choose the best company for the job.
How to Find the Right Shipping Company for Your RV?
To find the right shipping company to move your trailer or RV, do your research. Also look at reviews of the company and check out their website to see if they ship campers and RVs. Make sure that you look into the reviews on third-party sites as well.
You should also check on the shipper's insurance policy to make sure that they have an insurance certificate. It is a red flag if a company does not immediately offer you access to this information. Legitimate shipping companies will willingly provide their insurance and legal documentation that proves they are qualified to perform these services.
Ask about the kinds of shipping services that they offer for RV and campers. You need to understand each company's options before deciding which one to work with. Working blindly is never a good idea, and you should be sure to get more information before making decisions. If you know more about each shipping company, you will be able to choose the right one for the job.

How to handle Damaged RVs During Shipping?
While it's quite uncommon, moving your RV or camper can be risky and there could be damages. Therefore, If you are contracting with a company, make sure you have your insurance information handy in case something happens. You can make a claim if your RV or camper is damaged while on its way to your new home.

Working with a licensed and insured shipping company is important if you are not the RV or camper's owner. These items can be costly to purchase and can require expensive repairs. Have the appropriate insurance in place, so that the shipping company can cover any losses that may have occurred.
Shipping an RV or Camper Can be Easy

Always look at all of your options when looking into shipping companies and consider the season that you are sending your RV or camper to your new location. Avoiding peak seasons may have an impact on the amount you'll pay to move your RV to your camping site. It is important to consider other factors when choosing a shipping company, such as price.

Make it easy to ship your RV or Camper to your new home by doing thorough research. Choose a transport company that specializes in ensuring that your vehicle arrives in good shape.