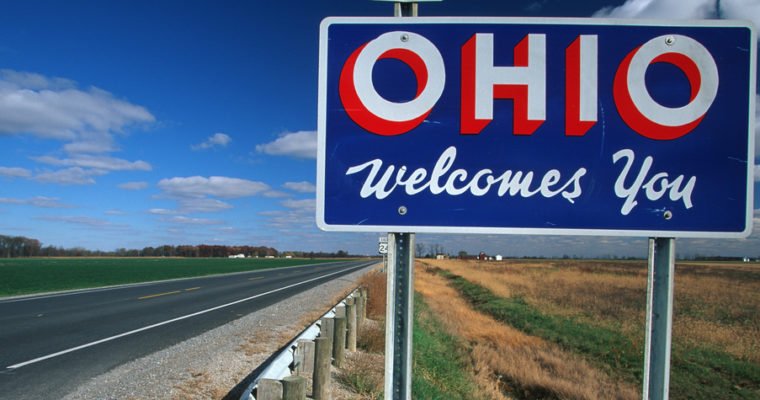 AUTO TRANSPORT SERVICES TO OHIO
The state of Ohio was one of the first west of the Appalachian Mountains to actually be settled, and it was one of the first states west of the mountains to actually become a state. Ohio is rich in history and because of its early settlement and exploration it naturally has several major metropolitan areas. The state's economy has boomed and busted with transportation and trade, and cities like Cleveland and Cincinnati were hit hard in the latter part of the 20th century by deindustrialization, a rather new concept that the United States has really pushed to prominence – that of an industrial nation becoming less industrial over time. But though the cities may change, the routes to and from them – and their overall size and importance in the auto transport industry – are not to be understated.
The state of Ohio has several major east-west interstates that run through it, primarily I-70 and I-80. I-70 runs through south-central part of the state, servicing primarily Columbus and other outlying cities on its way from Baltimore to its terminus at I-15 in central Utah. It's a long interstate that allows carriers access to several major metropolitan areas along the way such as Pittsburgh, Dayton and Indianapolis. It is definitely more popular for carriers running routes through the middle parts of the country, though I-80 runs through more metro areas. I-80 originates in New York City and runs west through smaller cities in New York and Pennsylvania before hitting Youngstown, Ohio; from there, it passes through cities such as Cleveland and Toledo before heading into northern Indiana and ultimately into Chicago.
CAR SHIPPING OHIO
Of the north-south interstates, perhaps I-75 is the most prominent. Running from Mobile, Alabama north through cities like Chattanooga, Knoxville, and Cincinnati, it is a vital lifeline for many carriers operating along north-south routes through the western Appalachian foothills and the surrounding region. I-77 also runs north-south, though it is not as prominent in the sense that not as many carriers use it. It states in Columbia, South Carolina and runs through western North Carolina and West Virginia on its way into southeastern Ohio. Once in Ohio it passes through cities such as Canton and Akron before terminating along I-80 near Cleveland. Carriers have a lot of ways to get around Ohio, on the whole, as most of these interstates connect to one another through various other interstates, allowing carriers to quickly alter routes if they need to as well as giving them plenty of metro areas they can run through to find loads and ultimately make money while they're driving. You can read more about Ohio by visiting the official website for the state here.
Regardless of where you are transporting your vehicle to or from, however, we here at Mercury Auto Transport are here to help. Simply fill out our free online auto transport quote request form and you'll receive a customized auto transport quote in your e-mail within the next hour. You can also call our toll-free telephone number at 800-553-1828 to speak to one of our live auto transport representatives who can answer your questions and help you on the path to a great auto transport experience, no matter where you are shipping from or to. So what are you waiting for? Call us or fill out our free online auto transport quote request form and get your car shipment started today with Mercury Auto Transport.
OHIO AUTO TRANSPORT