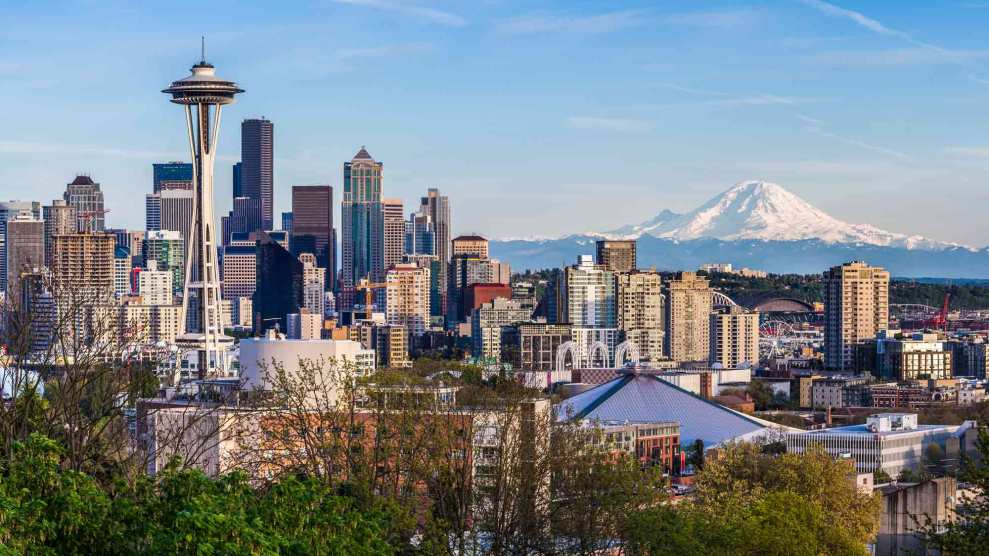 AUTO TRANSPORT SERVICES TO WASHINGTON
Transporting a vehicle to Washington State can be easy or it can be a bit more difficult, depending on the cities that you are shipping from and to. The state of Washington is currently the 13th largest state in terms of total population, with a resident population of just over 6.8 million. It has several major cities that lie within its borders, most notably Seattle, which is one of the largest cities in the Pacific Northwest and a popular auto transport location to boot. Many carriers will run routes to or from the city of Seattle, though typically they will stick to major interstates that run in or out of the city.
I-5 is perhaps the most popular auto transport route through the state of Washington. It runs all the way from San Diego, California, near the Mexican border, passes through major California cities like Los Angeles, Stockton, Sacramento, Eugene, Salem, Portland, Vancouver, Tacoma, Seattle and then into Bellingham, ultimately ending at the Canadian border with Washington. This is the most popular auto transport route for carriers that run routes along the Pacific Coast, and if you are shipping from California or Oregon into Seattle chances are that you will have an easier time if your pickup location is situated along I-5.
AUTO TRANSPORT WASHINGTON
Of course, not everyone ships from California. If you're shipping from somewhere further east, chances are your vehicle will travel along I-90, especially if you're heading out of one of the northern states by the Great Lakes. I-90 is an east-west interstate that runs virtually the entire length of the country and runs through several different major metro areas. However, I-90 is typically more popular east of Minnesota, as after Minneapolis the route gets pretty bare in terms of major metro areas. Cities like Sioux Falls and Bozeman, Montana are serviced by I-90, and there aren't a lot of carriers running routes through those cities because of how unpopular they are in terms of auto transport among customers. Carriers prefer running routes through cities that people are actually moving to and from, and there are not a lot of cities along I-90 that fit the bill. However, carriers will still run routes along it; it just may take us a bit longer to find them, and when we do it may be a bit more expensive.
Regardless of where you are transporting your vehicle to or from, however, we here at Mercury Auto Transport are here to help. Simply fill out our free online auto transport quote request form and you'll receive a customized auto transport quote in your e-mail within the next hour. You can also call our toll-free telephone number at 800-553-1828 to speak to one of our live auto transport representatives who can answer your questions and help you on the path to a great auto transport experience, no matter where you are shipping from or to. So what are you waiting for? Call us or fill out our free online auto transport quote request form and get your car shipment started today with Mercury Auto Transport.
WASHINGTON AUTO TRANSPORT