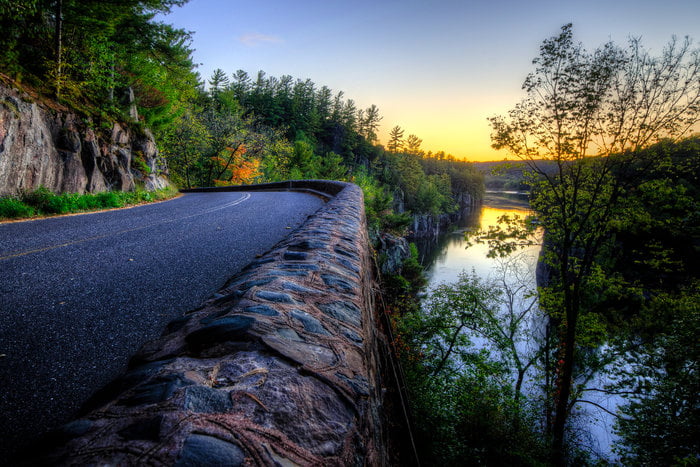 When transporting a vehicle to the state of Wisconsin you'll probably find cheaper prices and quicker pickup times come spring and summer, as opposed to fall and winter. As it is located so far north in the Great Lakes region of the Midwest, Wisconsin is prone to severe winter weather that auto transport carriers just don't really like to travel through. This can make it difficult to find carriers running routes to Wisconsin in the colder parts of the year, but that doesn't mean it'll be impossible. It just may take a bit longer than usual to find a carrier if the weather is getting worse and the days are getting shorter.
As Milwaukee is the biggest city in the state, chances are you'll find cheaper prices to ship to Wisconsin if the carrier delivers the vehicle somewhere in the Milwaukee metro area. Milwaukee sits right along I-94, though it really only runs from Chicago, which sits a bit south of Milwaukee in Illinois, up to Milwaukee, then east to Madison where it terminates…and that's pretty much it. Carriers will typically run routes up to Milwaukee and then back down into Chicago, where the available interstates – and therefore route options – are much more numerous.
AUTO TRANSPORT WISCONSIN
I-39 is another interstate that runs through Wisconsin, serving much of the middle part of the state in a north-south orientation. It enters from Rockford, Illinois, just south of Janesville, then up into Madison and then further north into cities such as Steven's Point and Wausau. There are usually carriers running routes along I-39, though not as many as other major east-west interstates. Wisconsin is not that popular of a transport location not just because of the cold weather, but also the lack of major metro areas outside of Madison or Milwaukee. As both those cities are connected via I-94 to the rest of the country, carriers have an easier time making money by going to those cities as opposed to ones further north. That's definitely something you should keep in mind when it comes to transporting a vehicle to Wisconsin. You can also read more about the state by visiting its official website.
Regardless of where you are transporting your vehicle to or from, however, we here at Mercury Auto Transport are here to help. Simply fill out our free online auto transport quote request form and you'll receive a customized auto transport quote in your e-mail within the next hour. You can also call our toll-free telephone number at 800-553-1828 to speak to one of our live auto transport representatives who can answer your questions and help you on the path to a great auto transport experience, no matter where you are shipping from or to. So what are you waiting for? Call us or fill out our free online auto transport quote request form and get your car shipment started today with Mercury Auto Transport.
WISCONSIN AUTO TRANSPORT