Though automobiles represent the bright spot and passion of many Americans' lives, car shopping is generally thought of as quite difficult and stressful. Dealerships can be misleading, overwhelming, and frustrating. Making several trips to different lots can leave you feeling exhausted and like you've made little progress.
However, with the advent of e-commerce, the process of searching for new/used vehicles has adapted swimmingly. Buying and trading your vehicle online has never been easier, with some dealerships letting you complete every step of the process on their websites.
However, despite the simplicity of online car shopping, there are still several factors involved, each critical to the process overall. For example, if you're considering delivering and trading-in your vehicle remotely, you must take the extra step of learning about auto transport.
Fortunately, you won't have to look very far for all the information you need regarding buying, trading-in, and transporting remotely. Read on to discover how you can successfully purchase your next dream-vehicle online, a once complex process now made simple.
Why should you buy a car online?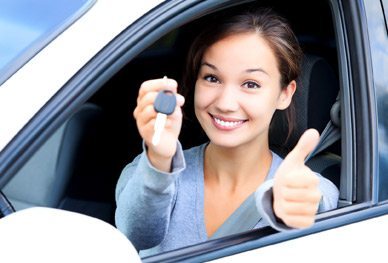 Whether you're buying a new or preowned vehicle, you can make your purchase intelligently and easily online, instead of in-person. All you need is a device and an internet connection – no more making time-consuming calls using the phonebook!
If you're the kind of person who dreads face-to-face negotiations, especially with car salespeople, online shopping will likely be ideal. And although negotiations certainly still occur during online shopping, they are noticeably easier and less stressful to successfully conduct.
You may also enjoy car shopping online if you like to do your research and pick out a specific car in a specific color or with certain features as you're not limited by geography. Car shopping online makes it easier than ever to look at a wide range of vehicles to compare and contrast your many options.
In many cases, you can completely avoid leaving your home altogether – even when signing paperwork and picking up the vehicle. However, unless you know for a fact which make and model of the car you're interested in it's still recommended you visit a dealership to test both sitting in and driving the vehicle before you buy.
That said, just because online shopping is smoother than shopping at a dealership, it doesn't mean no work is involved. Anytime you make a major purchase like a car you will need to allow yourself time to take careful consideration.
How do you buy a car online?
From a distance, buying a car online is not that different from buying one in person at the local dealership. The best way to purchase a vehicle online is to formulate an effective strategy and give yourself plenty of time.
There's a general checklist you can follow in order to make the car buying process easier than ever before. When you have a great plan in place it will help you purchase the car you've been dreaming of without unexpected complications. If one item seems overwhelming or tricky, take your time to have a solid understanding before going forward.
Know your budget for your online vehicle purchase

It's good to have an anticipated budget in mind before you begin shopping online. You need to examine your finances, vehicle-related and otherwise, and set a realistic budget. Knowing how much you can spend overall is essential to determine which vehicles will fall into your price range and which should be taken out of consideration.
Remember that a car's expenses are more than just the monthly payment amount. Also, take into consideration the cost of maintenance, cost of insurance, and even current gas prices. Making a responsible choice to consider the total cost of the vehicle can help you to form a truly honest budget for your next car.
If you're still paying for another car, you may have to finish making payments before buying a new one if that's in your best budgeting interest. Otherwise, you must make a new or further financing agreement with the dealership and/or lender before requesting another car loan.
Budgeting doesn't need to be scary, just be realistic, and choose a car that you can afford. Remember if your financial situation should change you can always upgrade your car going forward!
Seek your pre-approved loan if needed for the online vehicle purchase

You may want to get a pre-approved loan before beginning your online car shopping search. Not only is it responsible, but it will also help you determine a price range and negotiate with any dealers without being locked into their financing options.
A pre-approved loan can also help turn your budget into action and help you narrow down your search. Additionally, it will signify to any dealers you're considering the price they must compete with to become your next vendor.
There are several ways to get a loan online: you can always visit a bank, credit union, or third-party lender. Or take advantage of the power of the internet by utilizing an online lending website, which will get you multiple offers. This can be incredibly handy and help you keep your car search completely online.
After formulating a budget, getting approved for a loan will likely provide your search with momentum and self-confidence since you'll know exactly what cars you can look at and know you'll have the ability to be driving it soon if you so choose.
Make a vehicle decision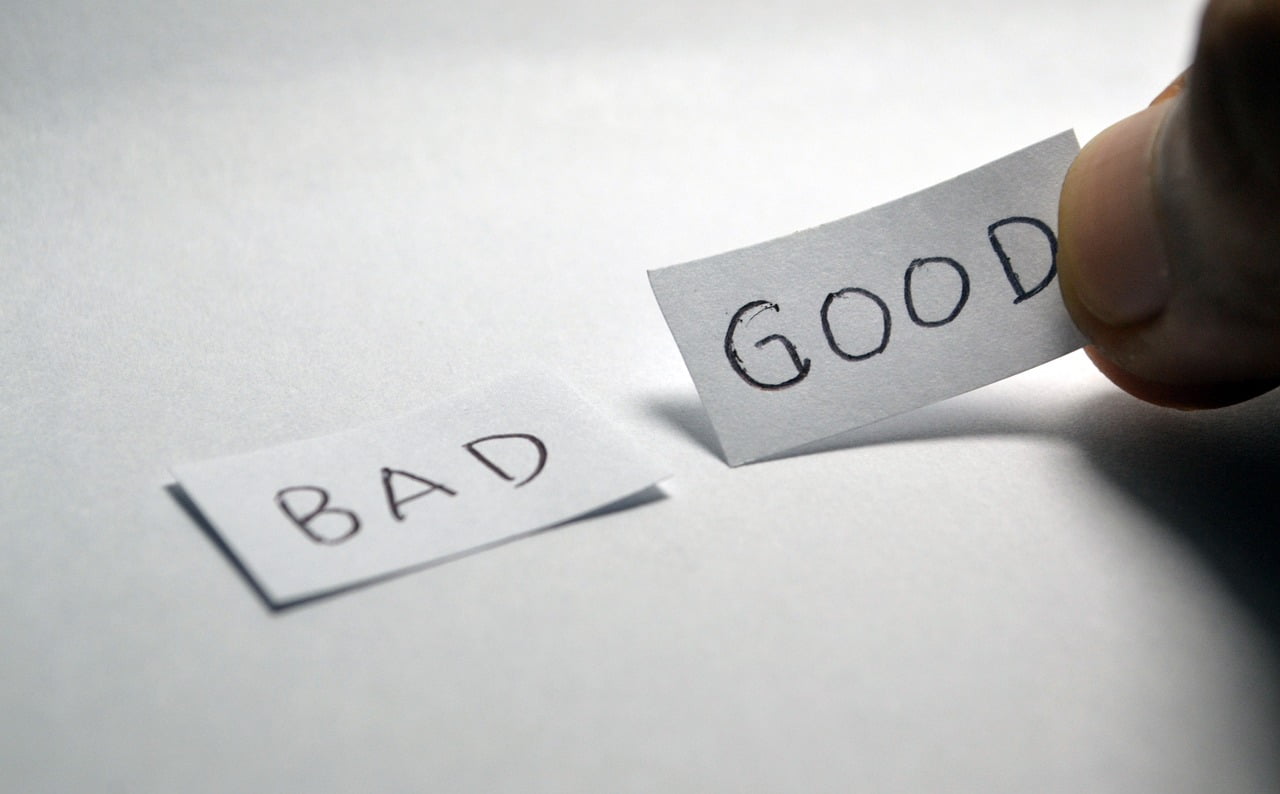 Now comes the most enjoyable part of car shopping: make a list of all the vehicles you'd love to own! Dream big, or small, putting a car on your list doesn't lock you into a purchase, but you can seek for one that fits within your budget. Once you have your list you have to follow up with the less enjoyable part: narrow down your list by what's financially realistic and available.
Depending on your personality it may be very difficult to make any vehicle decision since the choices could seem overwhelming; for others, the decision is no harder than blinking. If you don't know what kind of car you want don't take any further steps until you're sure so you don't end up with buyers regret.
Remember that you can always visit a local dealership to get a better idea about any vehicle you're considering buying. Be prepared to remind the salesperson you're "just looking," and feel free to sit in the driver's seat for evaluation. Or take a car out on a test drive.
While this is a fun part of the experience, remember not to get so wrapped up in the experience that you end up making a deal you might regret. One of the main benefits of shopping online is that you have the wherewithal to walk away or slow the process down if you need to. to control your impulses and refrain from making any deals.
Look for car deals, which is easier online

Another useful aspect of shopping online is that you can take advantage of shopping for the many sales and promotions offered. Most dealers will attach sweet deals to the vehicles that aren't selling in the marketplace. This could be a valuable opportunity for you to take advantage of any car (new or otherwise) or lease deals.
First, you should check to see if the specific vehicle model you want qualifies for any of the dealership's deals. If your vehicle doesn't qualify for any deals now, don't worry – check to see if a similar model does.
Even if you must make a slight compromise, such deals as cash rebates and low-interest financing can make a difference. They can help lower the price you'd pay for your new or pre-owned vehicle or reduce/eliminate interest from the loan. Occasionally, you can even find deals that improve the trade-in value of your current car.
Moreover, check if the dealer is offering any lease deals, which reduce the cost of signing or your monthly payment. Finding a great deal or sale can help you get closer to securing an economically friendly online car purchase.
Do research on the dealership you are buying from

As a rule of thumb, you shouldn't make your big vehicle decision after visiting only the first dealership website on Google. Make a thorough search of several new and used car dealerships to find your ideal candidate – each inventory is different.
Just because you're doing most of your shopping online, however, it doesn't mean that you cannot utilize in-person search techniques. A quick visit to your local dealership may give you the chance to check out the same make and model in person.
The car you find just might not be in the same color or trim line, but the basics will be the same. This will give you an idea and feel for the vehicle. The size and comfort are things that you can truly only see for yourself in person.
The great thing about shopping online, though, is you can expand your search beyond the parameters of your local area. You may find your dream vehicle is awaiting a delivery from another state altogether. Shopping online allows you to look for the exact features you want from that unique color to the after-market entertainment system.
The whole point of this step is to search high and low in every possible inventory before rendering a purchase decision. Each dealership specializes in something different and offers different deals, so take advantage of your online powers and research thoroughly!
Discuss and negotiate online for your new car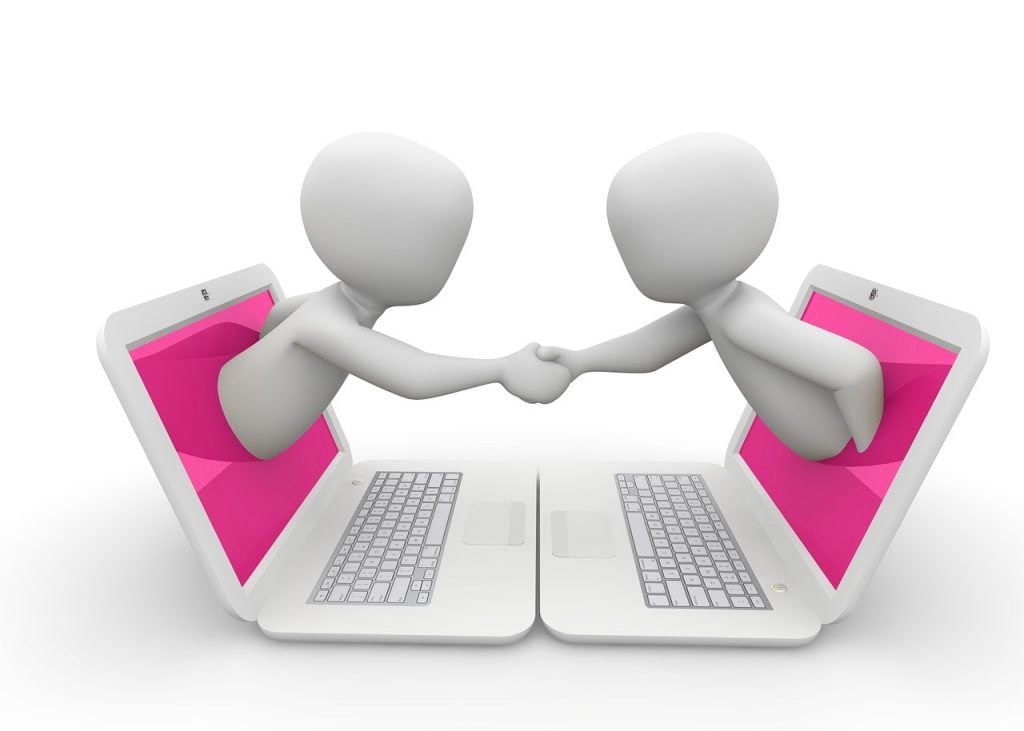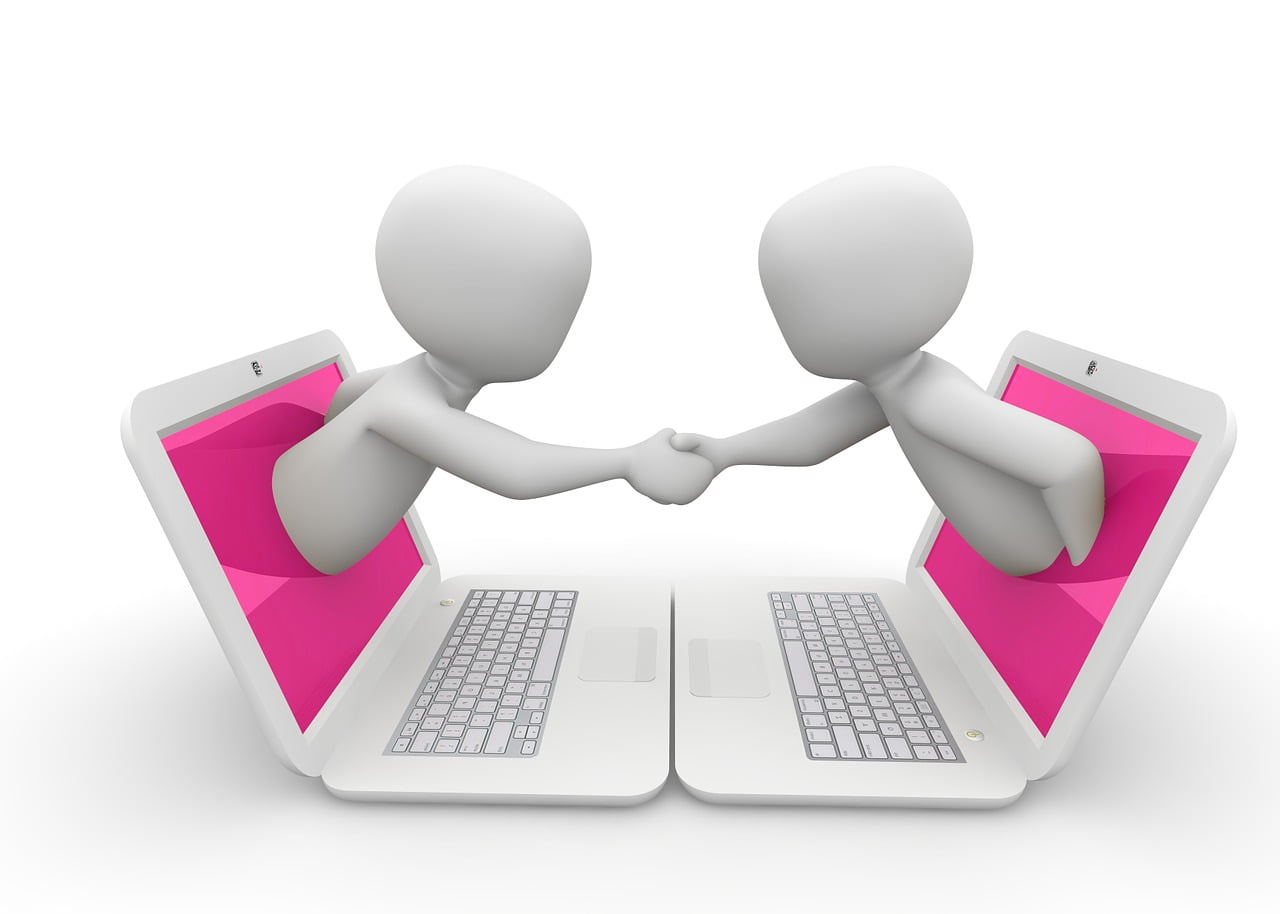 Now, just because you have eliminated the need to negotiate in person, realize that shopping online can still offer you some room for negotiating. Once you have found a dealership with your ideal vehicle in stock, email, or chat with their internet sales department.
Whereas face-to-face salespeople can be a source of anxiety for many car shoppers, online negotiation represents a welcomed change. Online representatives generally provide a much less pushy experience than in-person salespersons – namely, they assume online shoppers are more knowledgeable.
That said, you must keep your wits about you when discussing and negotiating with an online car sales representative. Luckily, when you're online you can take all the time you need to say what you mean to say. So, keep the conversation focused on the price of the car you're considering, politely sidestepping unsolicited financing and trade-in questions.
For used cars, be sure to ask for a copy of the vehicle history report or get the VIN for a Carfax report. Remember, just like in an in-person setting, you're in control and can back out of any conversation if you're uncomfortable. Carefully check the report and make sure that the condition of the vehicle is accurate and there are no issues.
Get the vehicle checked out by a local trustworthy mechanic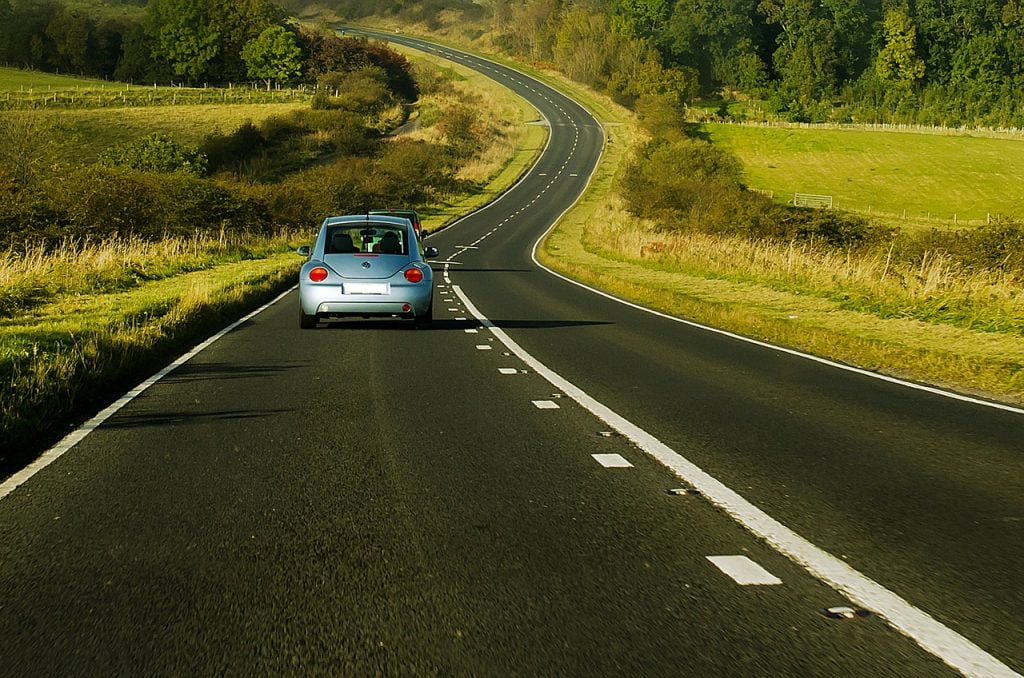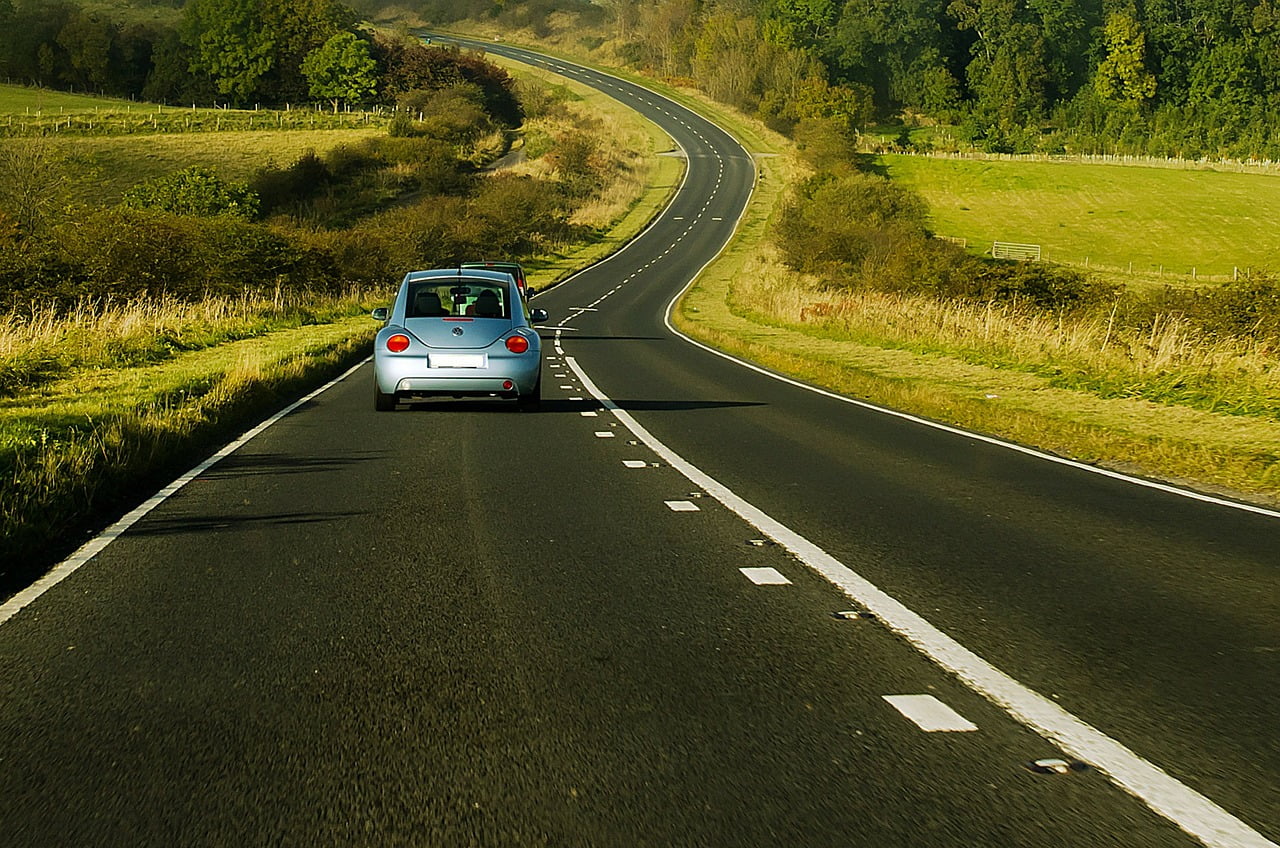 You may have finally found the perfect car. Don't let your exhilaration force you into making a hasty (and reckless) decision. A car is a big purchase. Having it inspected can save you from wasting a ton of cash on a lemon.
It might take a little creativity to have a car inspected remotely but it's totally doable. First, talk to your seller and let them know of your intention to get an inspection performed. If they seem leery, that should serve as a huge red flag to you.
Next, find a mechanic to perform the inspection that's located near the vehicle. You likely don't know anyone personally in the location. Luckily, the internet is a goldmine of reviews and resources for you to find a great and honest mechanic.
One option is to find a well-rated, independent mechanic in the area. Reach out and coordinate an inspection with the seller. Your mechanic may have to go to the vehicle or the seller might have to drive it to the shop. Either way, you'll get a full inspection from an unbiased third party which can prevent you from buying a car with a lot of problems.
Another option is to talk to the mechanic or shop that you currently use. Maybe you visit a chain car shop that has a location in the area. See if you can coordinate an inspection by a trusted mechanic at that sister shop. This will give you the confidence and peace of mind that an employee from a familiar organization is making sure your new vehicle is in great shape.
Complete the online vehicle sale
After the test drive and the conversation with an online representative, it will finally be time to complete the sale. Depending on your online options you may be able to complete the sale completely remotely. It's possible you may still have to physically show up to the dealership to finish the sale, though negotiations should be complete.
But before you show up, ask them what paperwork they need from an outside lender regarding any pre-approved financing loans. This way you won't feel pressured to take the dealer's loan option if you don't have it on your person.
Moreover, if you're trading in your old vehicle, then your dealership will need to complete an appraisal at this time. This can significantly save money on your new car – even if your trade-in is worth less than you first thought.
As always, read each document thoroughly before you sign to ensure you aren't hit with any hidden fees or regulations. The agreement should reflect the deal previously discussed, and if anything is wrong, make them fix it before signing it.
The power of saying "no"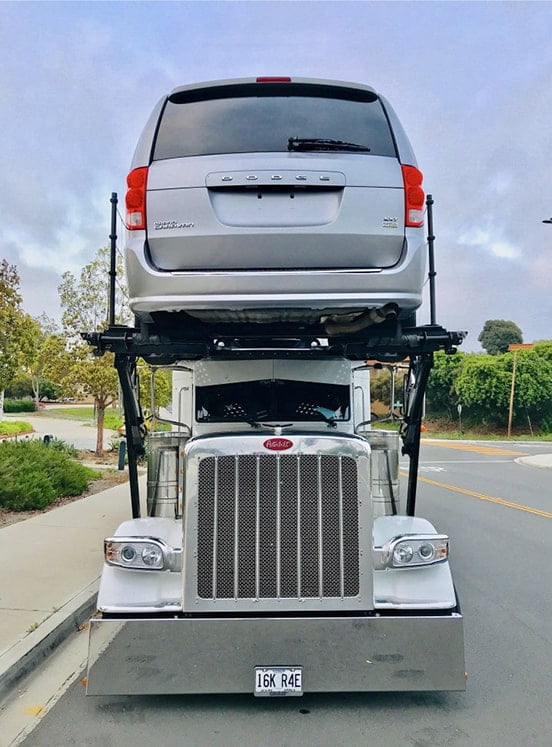 One of the biggest tools to have at your disposal throughout the entire process is the power of saying "no." Having this ability, free yet priceless, will ensure you make the best possible deal and help you avoid any potential pitfalls.
If you're someone who has trouble saying "no," don't feel bad – it's genuinely normal; however, recognize this and plan accordingly. Seek some help from a friend, family member, or partner – anyone you trust – and try to find some motivational self-help so you will feel comfortable in the moment to say "no" if it's in your best interest.
Keep in mind that you can always decline any offer and find another dealer if any unacceptable changes should occur. You don't need to feel pressured at the moment, especially when there are plenty of reputable dealerships around. If you are uncomfortable or feel like a situation is snowballing out of your control feel free to walk away.
If the dealership tries selling you extended warranties or protection products, politely decline and express your wish to research those products independently. You should find and compare any add-ons with third-party vendors and extended warranties with your insurance company before purchasing anything impulsively.
Have your new vehicle delivered via auto transport

Luckily, getting your new care delivered to you can be a simple and straightforward process. First, you want to find an auto transport broker that can coordinate getting your car to its new home. They will work with different transporters to find you the best deal that works for your specific needs.
Though delivery dates and times cannot be guaranteed (it's industry standard), carriers generally deliver their vehicles promptly. Moreover, it generally takes your carrier a few days for every 500 miles traveled to reach their customer's delivery destination. But the ease of online car shopping can outweigh any delivery delays.
You'll need to coordinate if you would like your vehicle delivered to your home or to a terminal. This is up to personal preference and your specific location. Either way, you will want to be there upon its arrival to look it over and get the keys.
You will need to choose the correct type of transport for your new vehicle. Traditional transport is the most cost-effective. Your car will travel with others on a large auto carrier. However, if you are splurging for a luxury or classic car, you might want to look into other options that will work out better for you.
Enclosed carriers carry multiple vehicles but protect them from the elements and debris from the roadway. Maybe you've purchased an oversized vehicle and need special transport. Your broker can secure a flatbed to bring your car to you. It just may be more costly and take a little longer to arrive.
Receiving your new vehicle from the internet

When your car arrives, you and the driver must thoroughly inspect the delivered new/used vehicle and fill out the Bill of Lading accordingly. The inspection won't take very long – typically about ten minutes– but it will determine if any damage occurred during the transport.
During the inspection, you should look at the vehicle's mileage before and after shipping, located on the Bill of Lading. After marking down any issues, you and the driver must sign this document, and each of you receives a copy.
If your driver's insurance covers any damage, this should be documented on the BoL; then ask where to file the claim. Pay the remainder of your bill, even if damages occurred, call your agent, and ensure you both signed the BoL!
Utilize auto transport for your trade-in vehicle
You might also need to ship your trade-in vehicle to its new location. This will put you on the other end of the auto transport process. However, a great transport broker can still help you navigate getting your vehicle to the right place.
Secure a contract to get your old vehicle where it needs to be. Before it leaves, you must properly prepare it for loading upon your arranged carrier transport. Your broker-agent will further explain these details, but it's also important for you to understand everything that is involved.
Remove any personal belongings (digital accessories, equipment racks, etc.) and note the mileage and condition on the BoL before loading. Moreover, disconnect the alarm system and provide both the remote and a copy of the key to your carrier driver.
If your car's inoperable, tell your agent immediately; otherwise, ensure tires are inflated, brakes/steering work completely, and windows are unblocked. Keep only ¼ tank of gas in it to ensure the vehicle doesn't weigh too much once loaded for transport.
If you don't follow procedures, you are likely to run into issues, such as added fees or a rejected transport. So, to be safe, make sure you give yourself plenty of time to prepare your old vehicle for trade-in transport.
Enjoying Your New Vehicle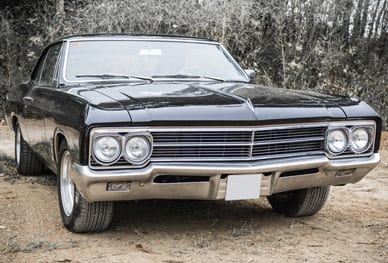 You must understand the process of buying a perfect vehicle online isn't the same as ordering a meal on your smartphone. It's a huge decision that can take plenty of hard work – but it's worth it to become a satisfied customer and new car owner without the hassle of driving around to different dealers.
From the online purchase of the vehicle to the vehicle's transport, you must stay diligent and patient above all else. Because the more you understand all the options and risks at play, the better your final purchase decision will be.
After all, you don't want to put your vehicles in the hands of some unqualified dealership or auto transport company. But you'll only avoid those pitfalls by purchasing the perfect vehicle online if you're willing to put in the time.
And no matter how challenging or complex the process may become, remember there are people to help you through it. In the end, you will have an awesome new/used vehicle to show for it – so have fun and good luck!