In our daily lives, having a reliable car is essential for commuting to work, school runs, and enjoying leisure activities like trips to the beach. However, there are situations where you might need to relocate and transport your vehicle to another state or even overseas.
If you find yourself in this scenario, it's natural to have numerous questions and concerns. In this article, we will provide you with the answers and guidance you need. Specifically, we will address the question of whether it's possible to ship a car that still has outstanding payments or if there are alternative options worth considering. Join us as we explore these important topics and more.
Shipping a Financed Car Inside the United States
Shipping a financed car within the contiguous United States isn't likely to give you any issues. Most banks or lienholders will allow borrowers to ship their vehicles, especially if you're a borrower in good standing. If you pay your loan amortizations on time, you should be good to go! 
However, doing your due diligence and researching more about the topic is a great way to ensure you won't be overstepping any boundaries. Here are some things you should remember when shipping a financed car. 
Read Your Lease or Loan Contract
Your contract is the lifeblood of your financed vehicle—and knowing its contents will make or break your ability to handle your car and finances with the finesse of an expert. Plus, going over contracts well is an excellent way to never put yourself in disadvantageous positions. 
Your contract should be the first thing you read whenever you're looking for guidance on anything regarding your financed car. Most contracts have the answer to any question you could have; all you need to do is sift through some pages of provisions and text. 
Banks typically allow borrowers to ship the collateral material as long as it is within the contiguous United States. However, if you're confused about the provisions or have some concerns about your contract, we highly recommend giving your bank a quick call. 
Call the Auto Shipping Company
Once you've made sure that you can ship your car safely, you next must contact a reputable Auto Shipping company to assist you with any of your needs. We suggest taking the time to choose which Auto Shipping company you want to entrust your vehicle to. 
You can give Mercury Auto a call for a free shipping quote, and we can go over all your options and see if you think we are a good fit for your needs. Different customers have different requirements for a service, and we want to ensure we can provide for all your shipping needs and concerns. 
Considering that financed vehicles are still not fully paid, exerting extra effort and care in ensuring the car is safe is a plus for all parties involved. Choosing the right company to ship your vehicle is integral to this process and should be done with careful consideration. 
Make sure to call in advance so you'll have enough time to gather the necessary documents for shipping, bringing us to our next point.
Get the Right Documents (if needed)
Even if most banks agree to ship your financed vehicle, you will still need some documents to legally transport your car within the country. Laws can differ from state to state, so it's best to consult with an Auto Shipping company to determine which documents you'll need for the shipment. 
That said, you will most likely need to procure your insurance documents and some proof of your lien. You probably won't run into any trouble trying to source these documents, but make sure to secure them ahead of time so you won't have any issues with moving. 
In addition, don't forget to properly re title and register your vehicle in the state you will be moving to. Different states have different rules for these transactions, so make sure to do your research and catch yourself up on relevant state laws and regulations. 
Shipping a Financed Car Overseas
Shipping a financed car overseas is much more complicated than shipping it within the US. Most banks will not allow shipping a financed vehicle abroad, but that doesn't mean it isn't possible! 
If you know you'll move at some point in the future, choose a bank that allows for overseas vehicle shipments. Obviously, this isn't an option for people who already have leases, but do keep it in mind for future transactions. 
Most of you will already have financed vehicles by the time you're reading this article. The best thing to do in that scenario is to call your bank and ask for clarification. While your contract isn't likely to allow shipping a financed car overseas, you can still try and negotiate with your bank or loan institution. 
If you are in good standing with your bank and have given them no indication that you'll default on your loan, there's a chance they will allow you to transport the collateral. However, do bear in mind that you will need additional documents. Make sure to have the following notarized and ready for the transfer:
Lien Authorization Letter

Title of the Vehicle
Shipping your car to another country may require more papers, so it's best to consult your Auto Shipping Company for any concerns. 
Can I Ship a Leased Car?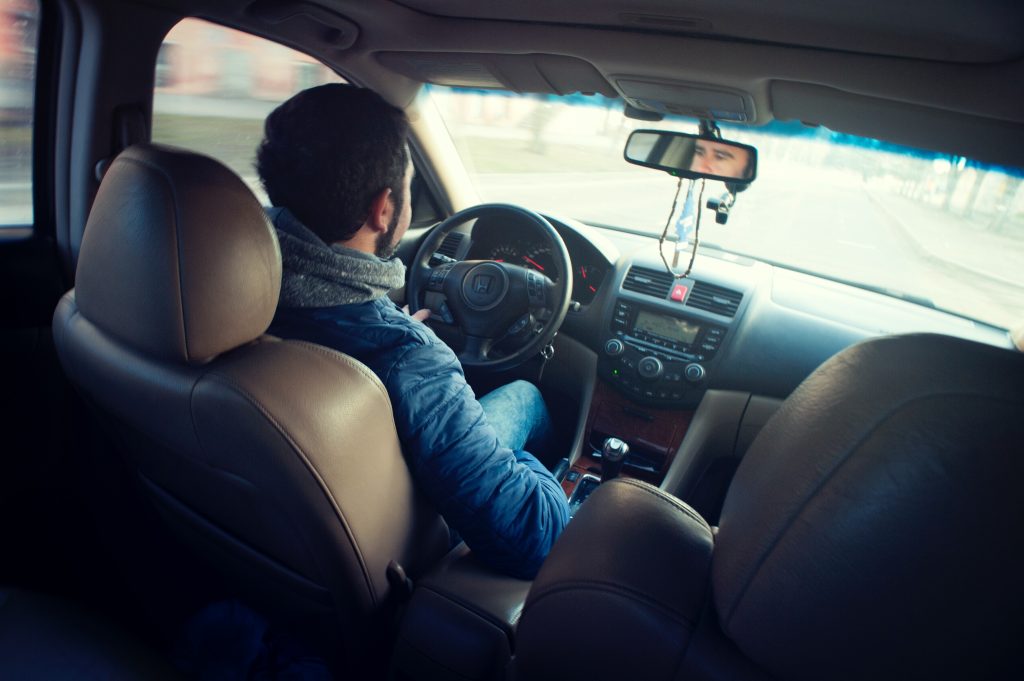 Shipping a leased car is slightly different from sending a financed vehicle out of state. While the general rules still apply, there are some extra considerations you'd have to make when shipping a leased car. 
For starters, it is definitely possible to ship your leased car within the US. Leasing companies probably won't prohibit vehicle relocation, but it's still best to check your contract for guidance. If your agreement doesn't allow you to ship the car out of state, give the lender a call. You may still be able to negotiate the lease terms to allow for relocation. 
Shipping a Leased Car Inside the United States
If you've received confirmation that you can ship your leased car from state to state, you'll then need to learn about a couple of things before finally committing to it. 
First, you must understand that different states have different rules for leased vehicles. You should familiarize yourself with any laws or regulations that may apply to your transfer and set relevant plans in motion. 
Returning Your Leased Vehicle
One of the main differences between shipping a leased vehicle vs. shipping a financed vehicle is the return process. With a leased vehicle, there's a good chance your lender will require you to return the car to the state you got the lease, whereas, with a financed vehicle, the car becomes your property after the finance agreement ends. 
Some lessors have locations all over the country and may allow you to return the car to any branch. However, this is more of an exception than a rule. For the most part, you will have to return the car to the state where you first got the lease—the cost of which you will have to factor in your move. 
Regardless of whether you pay a company to ship your car or if you plan to drive it back yourself, you will still incur significant expenses. Before sending your leased car anywhere else, make sure you're prepared for the necessary expenditures to move it from point A to point B. 
Shipping a Leased Car Overseas
Shipping a leased car overseas is much more complicated than doing it within the US. And in a vast majority of instances, lenders will not allow their lessees to take the leased vehicle abroad. Remember, when you're leasing a car, you're virtually just renting it—the car is not yours.
Taking it out of the country poses a significant risk to the lender, and oftentimes, the risk isn't worth it. Plus, it will take a lot of money to bring your vehicle abroad, only to return it to the US once your lease is up. 
Nevertheless, you can still give it a try by calling your lease company and negotiating an agreement with them. It isn't likely to work out, but at least you exhausted all your options!
Final Thoughts on Shipping a Financed Car
Shipping a financed or leased car involves careful contract review, communication with banks or lease companies, and adherence to legal requirements. Contacting a reputable auto shipping company is crucial for a smooth process. Obtaining necessary documents and understanding state-specific regulations are important. 
Shipping financed cars overseas is complex and often not permitted, but negotiation with the bank is worth a try. Shipping leased cars within the US is generally possible, but lease agreements and state laws should be considered. Returning leased vehicles to the state of origin is often required. 
Shipping leased cars overseas is discouraged, but negotiations can be attempted. Overall, careful consideration, communication, and compliance ensure a successful car shipping experience.
Let Us Handle Your Auto Transport Needs
Get a free quote today
or speak with one of our professional auto transport representatives and experience seamless and reliable auto transport services.