Moving your student into their college dorm or apartment is a big step. This can be an exciting as well as emotional time for parents and kids alike, and you might be feeling pretty overwhelmed with the process of planning this big move. Your student will probably not be able to think of all of the things that they will need when they are living away from home for the first time and you might be having to do all the planning by yourself.
College dorm life is pretty standard throughout the US, which can make the moving process a bit easier. There will always be variables to each living situation and there are ways to make sure that you think of almost all the possible necessities that your student will need when they are on their own for the first time.
If you are ready to learn more about the process of preparing to move your student to college, read on!
Preparing to Move Your Student to College
1. Clean Out and Donate
Have your student work with you to go through their things and donate or give away stuff that they will not need once they have moved out. There is only so much stuff that can be moved with your student to college and they should remove a lot of the clothes and other items that they never use anymore from their closet at home before the move. This will make it much easier to pack efficiently and will keep you from struggling to decide what to keep or leave behind down the road when it's moving day.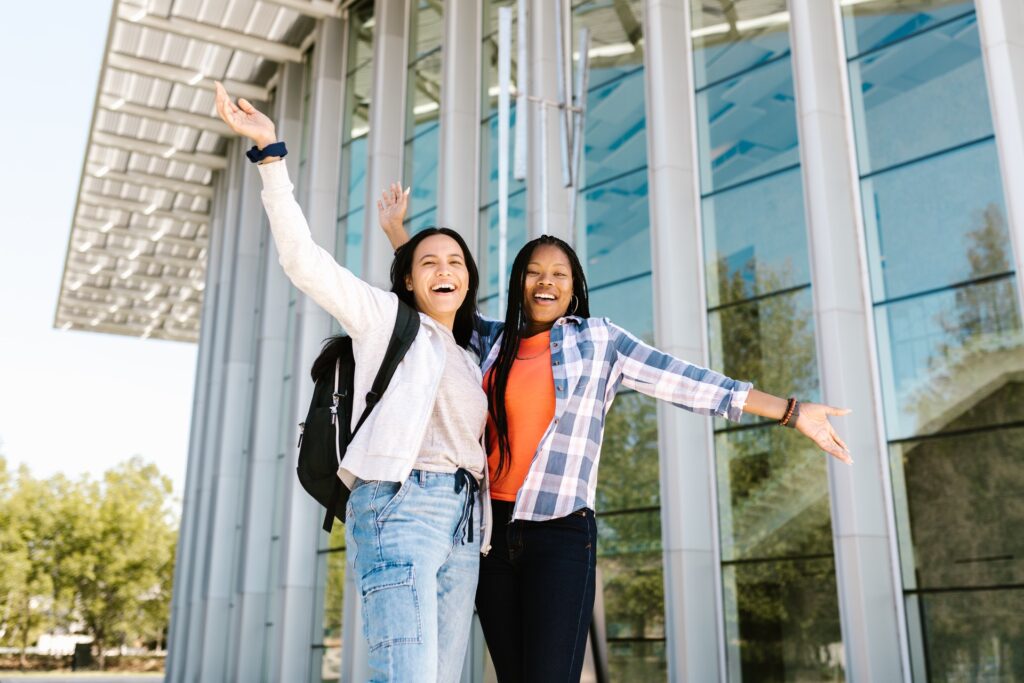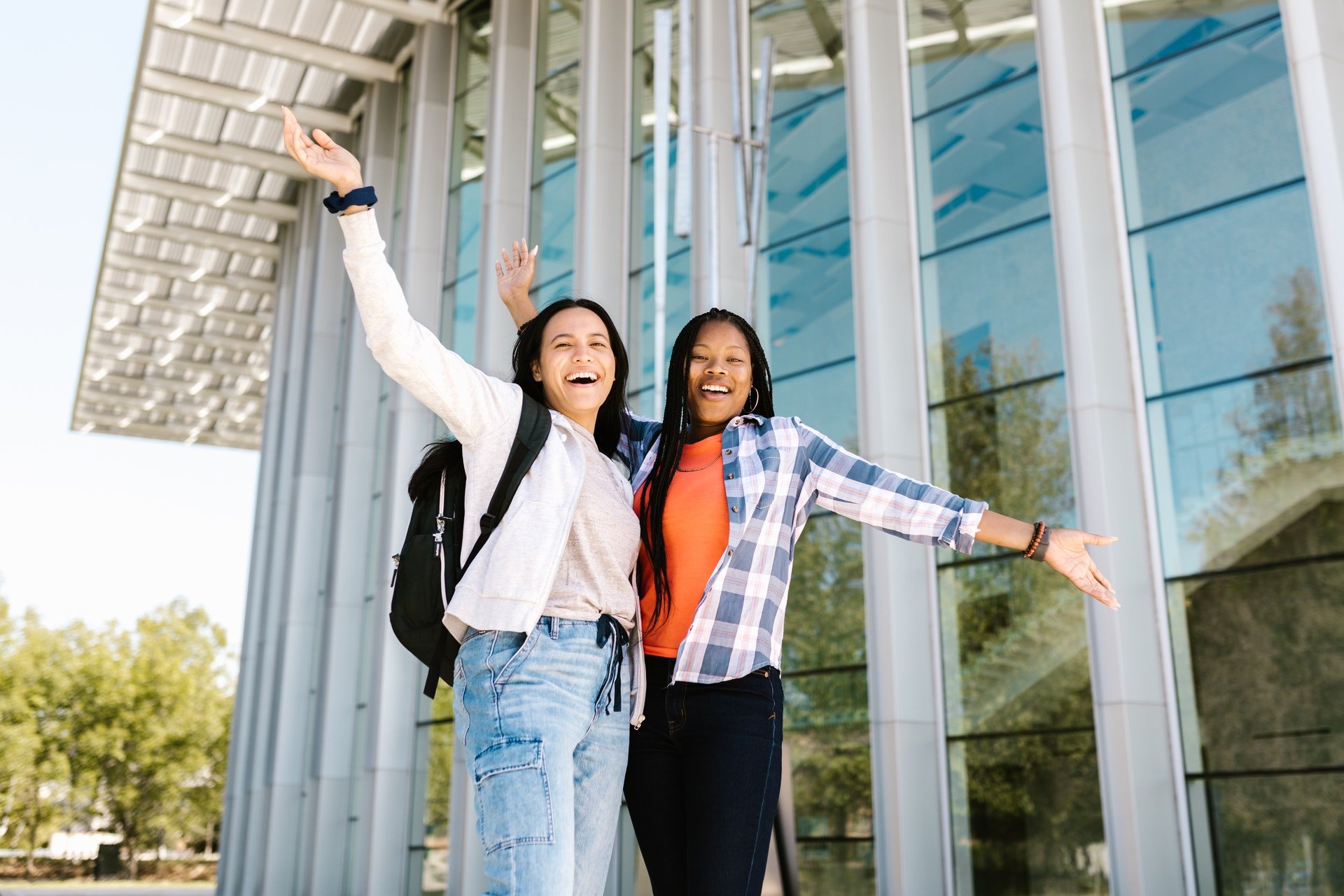 2. Check Out your Dorm Map When Planning Your College Move
Most colleges provide a dorm room map that offers up information about the square footage, the style of the beds in the room, and the storage options. If your student will be sharing a dorm room, you will need to cut that number in half and you will need to consider how much storage your student will have in one half of the room.
Make sure that you measure all of the totes, bins, and other items that your student wants to use for storage before you send them out to actually move in. There is nothing worse than getting to your new dorm room and finding that nothing that you purchased for storage will fit into space.
3. Check on Utilities
If your student is moving into an apartment, make sure that you know what the situation is with utilities. In quad living arrangements, the utilities are often split and there needs to be a notice sent to the apartment manager before you arrive to make sure that you pay your portion. If the apartment is a studio, however, you will want to be sure that the utilities are turned on when you arrive.
4. Get Renter's Insurance for Your New Student Housing
There are many different forms of renter's policies but they are a really good idea if your student is moving with a lot of items that should be covered by insurance. You will want to shop around and talk to different insurance companies to find the best price and the most inclusive coverage for your student's needs while they are away from home.
For items like expensive computers or an expensive bicycle, look into personal articles policies that allow you to ensure that one unique item for the value of replacing it. This can be a big help on a college campus where things tend to get stolen or go missing more often than in other settings.

5. Figure Out Parking
If your student is moving in with their car, you will need to consider parking fees and parking passes. Most colleges require that a parking fee be paid and a parking pass displayed for your student to have permission to park near their dorm or apartment that is on campus. The cost for these privileges can vary, so you will want to be sure that you and your student discuss the cost of each option and pick the one that is the most affordable but also that considers safety for your student when they come home at night.
6. Plan Auto Transport
If your student needs to have help moving their car across the country and you do not want them to drive by themselves all that way, you can have an auto transport company move the car for you. You will need to check into the reviews and the policies of the auto transport companies that you are considering. Make sure that they are able to deliver your car to a location that makes sense for you and your student, preferably right to the dorm location.
You will also want to be sure that you do not let yourself be swayed by a very low quote. A quality auto transport company will charge enough to cover their insurance costs as well as the mileage and the time for the driver. A very low quote might indicate a lack of insurance protection for the trip.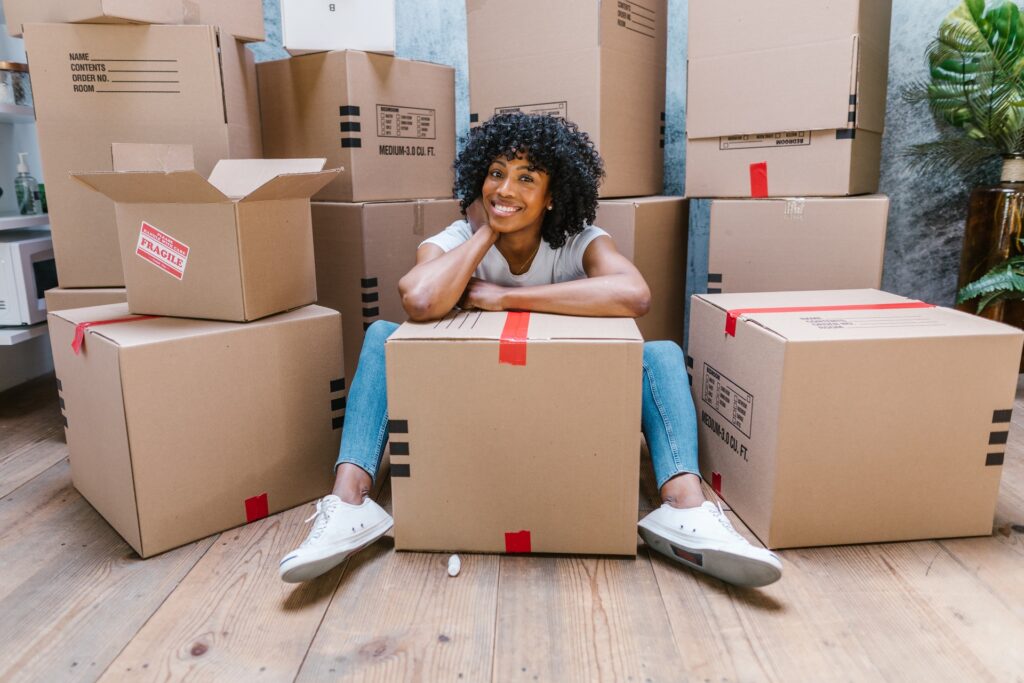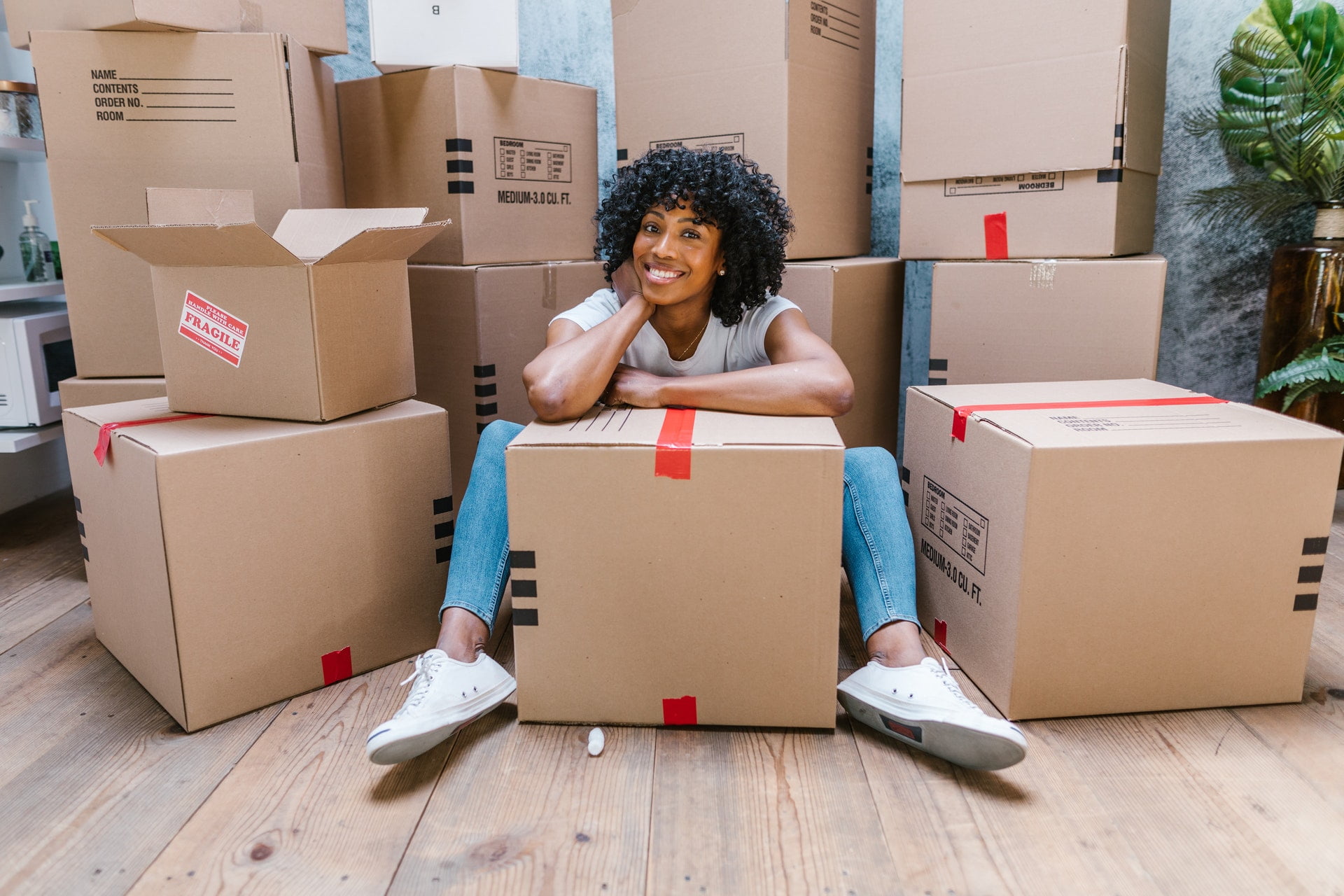 7. Check on New Student Move-in Dates
It can be tempting to want to move your student in well before the term starts to make sure they have time to settle into their new living arrangements, but this is not always possible. Many colleges have set move-in dates to make sure that the necessary dorm support people are there to help with the move-in process and to make sure that your student is not all alone in the dorms for a time.
There is nothing lonelier for a new college student than being all alone for a week before everyone else moves in. This can apply to an apartment move as well, particularly if your student will be living alone in a studio. Make sure that you plan to comply with the move-in dates that the college has set out so that you do not have to find a hotel to hang out in for a few days and to avoid student loneliness or boredom.
8. Packing Considerations
Your student might be feeling overwhelmed by packing for this new adventure in their life. There is a lot that they will want to bring and they will need to know how to pack it all up to go with them. This is particularly true if they are flying to their new dorm home. They will need to be sure that they think about the amount of stuff that they are bringing so that they do not end up with items they cannot store that are cluttering up their new living space.
If your student is struggling with packing, make sure that you go back to the essentials. They will need clothes for all the seasons and they might need a set of utensils and some limited kitchen supplies. They will need a set of towels and toiletries and they might need their own mattress and storage solutions for their dorm. If they are moving into an apartment, you will need to help them to consider kitchen supplies and furniture that can be moved easily from time to time.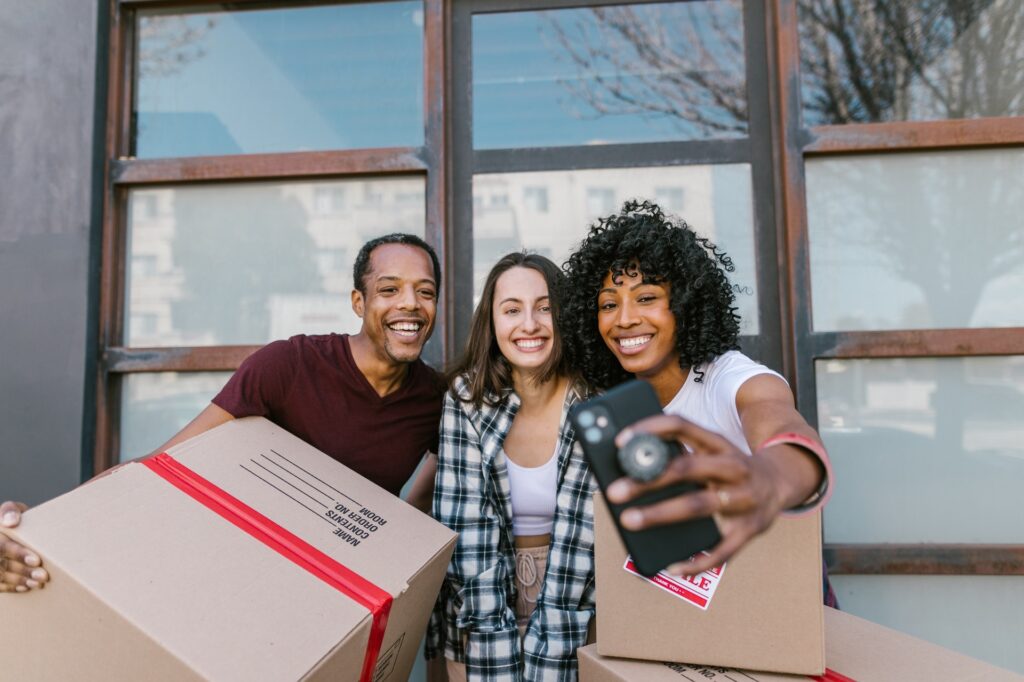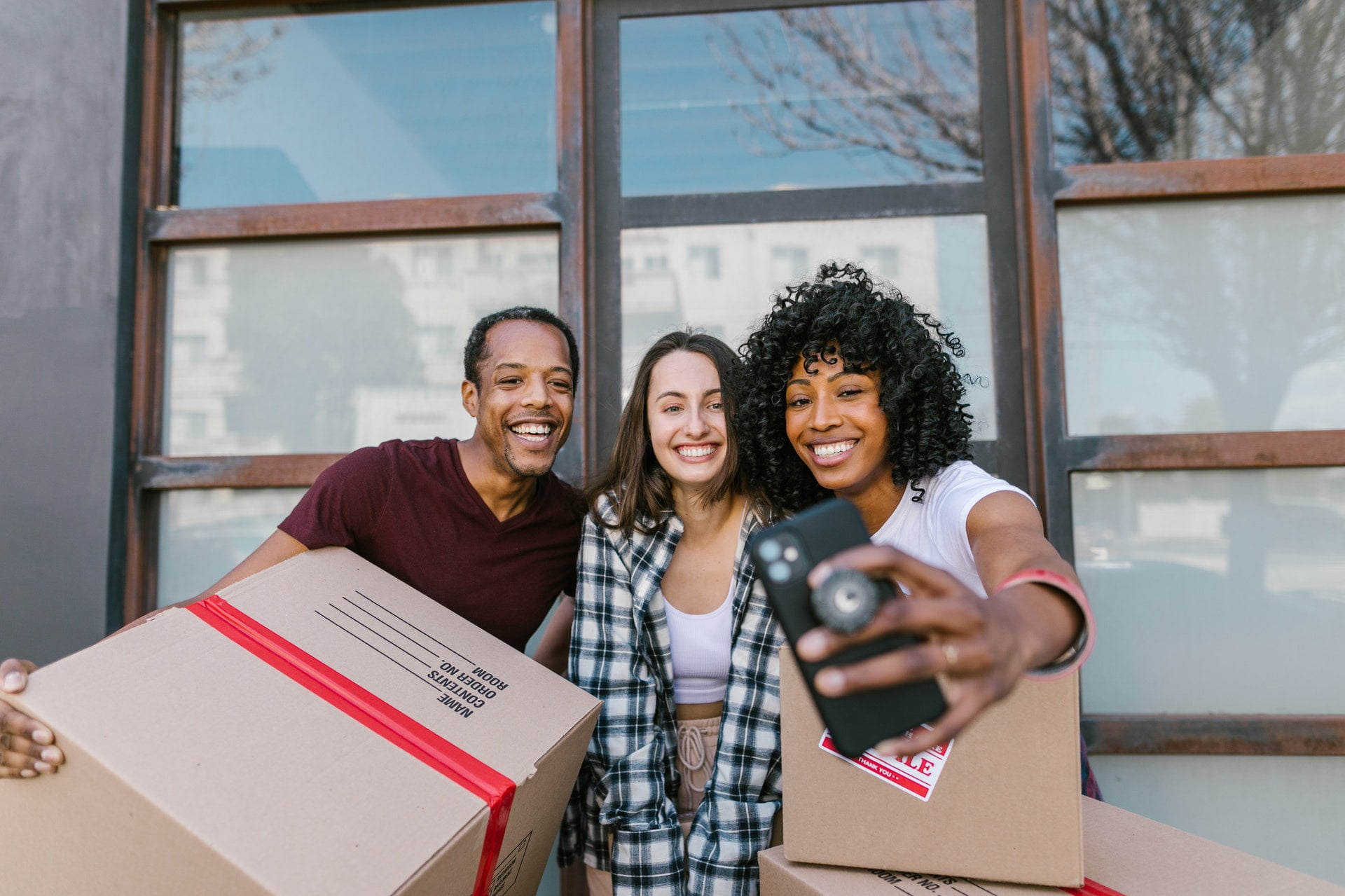 9. Cut Down on Fun Items
Your student might be tempted to bring their Xbox, a TV, sports items, or other fun things that they love to enjoy at home. An apartment will make this feasible in most cases, but dorms are not really the place for any large sporting items or things like electronics that need a TV to be used. Plus, you don't want any valuable items to be stolen as dorm rooms are not very secure.
Have your student consider what they really can't live without. They will be too busy with school things to spend much time gaming and they will be able to have access to sports equipment at the campus gym if they need it. They will need to remember that they can buy small items once they have been moved in for a while if they find that they want to have a specific kind of item for their daily use.
Your student should not think that they can move an entire home bedroom into their dorm room and they need to be flexible and allow themselves to experience their new environment before they start adding items to their living space.
10. Load Your Car Safely
It can be tempting to let your student load the car themselves, but there are some considerations that should be made as you are packing that might require a little help along the way. It is tempting to just mash everything into the car wherever it will fit, but there are some ways to make unpacking easier for your student when they arrive at their new home.
You will want to be sure that you make accessible the essentials like toiletries and a few changes of clothes. You will want to be able to access these items readily if there is a setback for the move-in process that leads to delays. Pack heavy items at the bottom of any stacked items to make sure that nothing topples over during transit.
You will also want to be sure that you distribute heavy items evenly throughout the packing process. Having all the heavy items on one side of the car can be hard on your mileage as well as make it tough to unload. It can be a lot easier to pack your items into smaller boxes and bags to make it easy to get your student's stuff moved into an upstairs apartment or dorm.
11. Ship Items to Your Student's New Home to Make Moving Easier
If your student is moving across the country and is not going to drive, you can ship your items to their dorm. Many dorms will have an option for you to send your items to the front desk of the dorm location in advance of your student arriving. It is ideal for things like a mattress to be sent ahead of your student to their new home while they are in school.
Check out the shipping rates for these items before you agree to send them and make plans to do so. It can be more affordable and easier to just buy items once your student has arrived in some cases. Heavy items can be very expensive to ship, so you might want to have your student get the large items they need after they have arrived on campus.

12. Check on Dorm Key Pick-Up
Many colleges make their move-in day policies clear and things like key pick-up are often included. Some living arrangements will require that your student pick up their keys from a property management company, however. This is true of quad living arrangements or live-out arrangements for sororities and fraternities.
It is always a good idea to find out when and where your student will find their keys waiting for them since it can be very stressful to arrive to move in and not be able to figure out who to talk to in order to get these keys. You also do not want your student to move into their dorm room and then find out that they have locked themselves out of their new room and don't have their keys yet.
13. Request a Single Dorm Room
If your student wants to be sure that they will not have a roommate, there is often a way to make sure that you can apply for a single room in advance. You will want to be sure that your student has this situation resolved well before they start actually planning their move. Single rooms are not always available and you will need to make sure that this arrangement is set down in writing before you plan on it.
Single rooms are often much more expensive than a shared dorm room as well, so you will want to budget for this cost if this is your student's plan. Many people are surprised about the cost of reserving a single room compared to a shared dorm room, so you will want to check on this information well before moving day.
14. Find out What Alterations Are Allowed
If your student is planning to paint or put up posters and pictures, they will need to check on campus policy first. Some items are not allowed to be displayed and many dorms will not allow you to make major alterations to the dorm room while you are living in it.
If your student has been planning to move in with wall art and other plans to change the room, they will need to be totally sure that they are allowed to do so. It makes no sense to move any items with your student that they will not be allowed to use when they arrive.

15. Check on Policies for Holidays
If your student is worried about what to do with their stuff when they are home on holidays, they will need to check on the policies of the college about shared dorm rooms during holidays. Many students go home for the holidays, but there are always considerations that need to be made if the student that you share a room with is not going home for breaks.
This is particularly true if your student has moved electronics and other valuables with them into their dorm and they are not sure that their roommate will make sure to lock the door when they leave the room during the break. Most dorms advise that your student bring home anything that they are concerned about with regards to safety when they are away on break.
16. Consider Working With Roommates to Arrange Moving Your Student
Many dorms and quad arrangements will allow you to reach out to your new roommates to plan out things like who will bring certain furniture, a fridge, or other large items. This can make it much easier to move the right items with your student to their new living location.
Being able to just bring the minimum that is needed for your student can help you to have an easier move-in process and can eliminate the need for your student to store items that would be redundant in their new living location. This can also make it possible for your student to start to engage with their new roommates before they live with one another.
17. Look Into Food, Shopping, and Transport
Make sure that you sit down with your student and look at local options for food, shopping, and transportation. If your student is not moving with a car, make sure that you look into subway or bus passes for your student and that you discuss if they will need a bicycle to move with them or not.
It can be bewildering for students who have never lived on their own to figure out shopping, buying groceries, and getting places, but you can help them to feel more comfortable if you talk about this information before they are living alone. Most campuses have a lot of available support for new students related to this process, but planning in advance can help your student to feel more comfortable.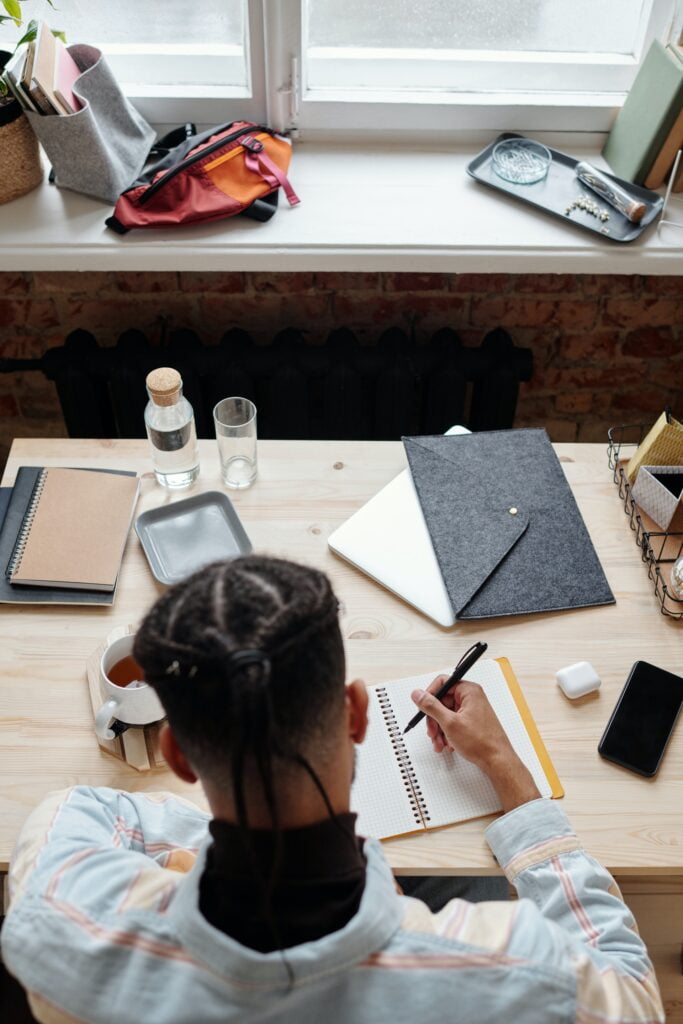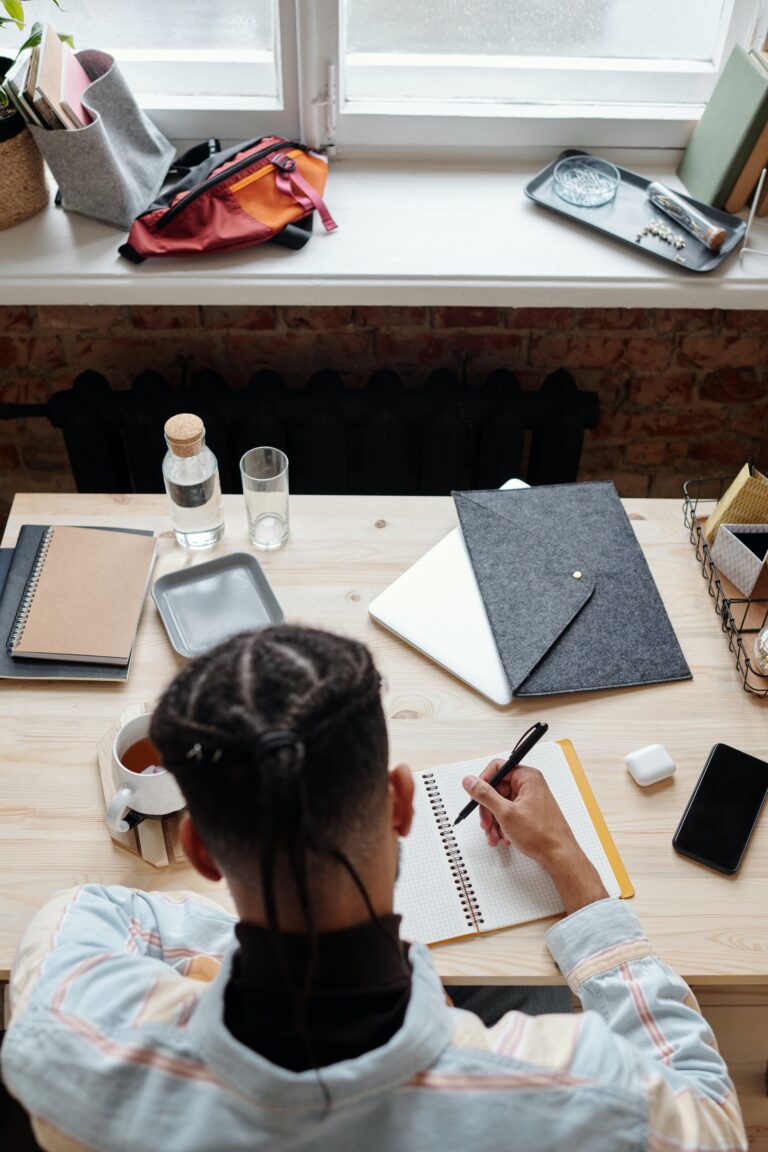 18. Make Sure To Attend Orientation
Orientation is often mandatory, but it is also a big help for new students to learn about where student health is, to help them to navigate campus and it's a good chance for them to ask questions they might have about living on campus.
Orientation is often held more than once throughout the move-in process and you will want to be sure that your student is present for one of these orientation meetings. It can be a big hindrance to the acclimation process for your student to miss this part of the move-in process.
19. Eating Arrangements
Some students think that they will be able to keep a lot of groceries in their dorm room. In most cases, dorm rooms offer very limited room for food storage and some campuses have rules about what kinds of food can be left in dorm rooms to prevent mice or rat infestations. Make sure that you know and communicate with your student about the food arrangements at their new dorm.
Most dorms offer included dining in the cafeteria for three meals of the day and your student will likely have access to lots of dining options on campus as well. They just may not be able to store food in their dorm rooms that they were planning to have with them at all times.
20. Consider How Many People Want to Come Along on Your Student's Move to College
Dorms are not spacious and it can be really hard to find room for your whole family to come along on the adventure to move your student into the dorms. You will probably find that the best practice is to bring along a few people, but not any more than three. Dorms will often advise about their preferences for the number of people who can come along to help during move-in day.
If there are large items to move into your student's dorm, you will find that most dorms have some RA staff present to help with these items. You will not need to bring along some strong family friends to move items into the dorms in most cases.
Moving Your Student to College is Exciting and Can be Stress-Free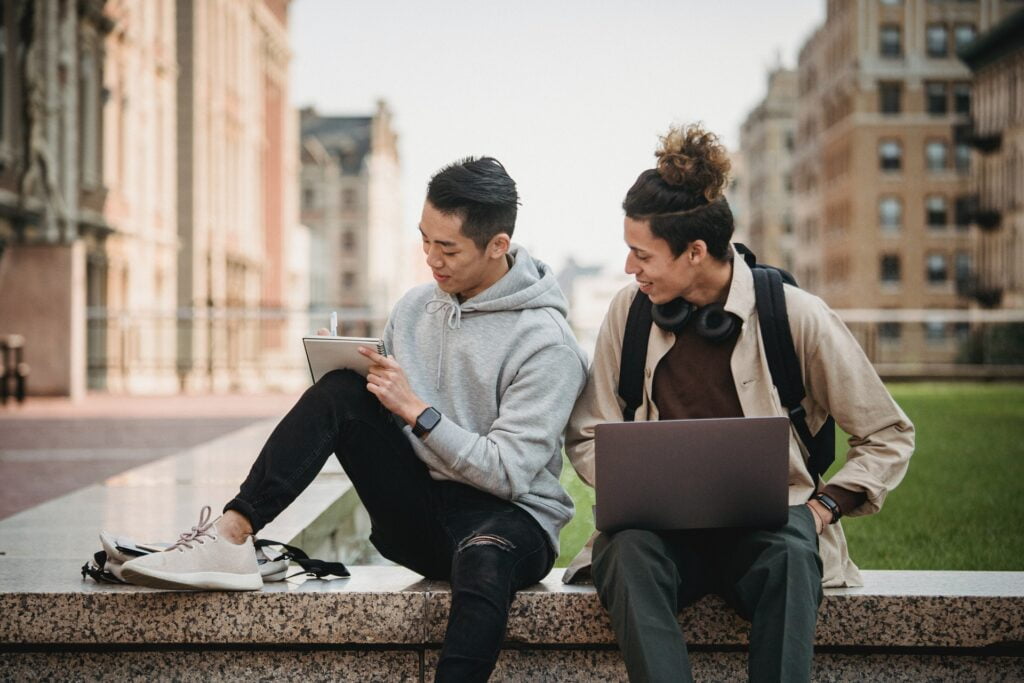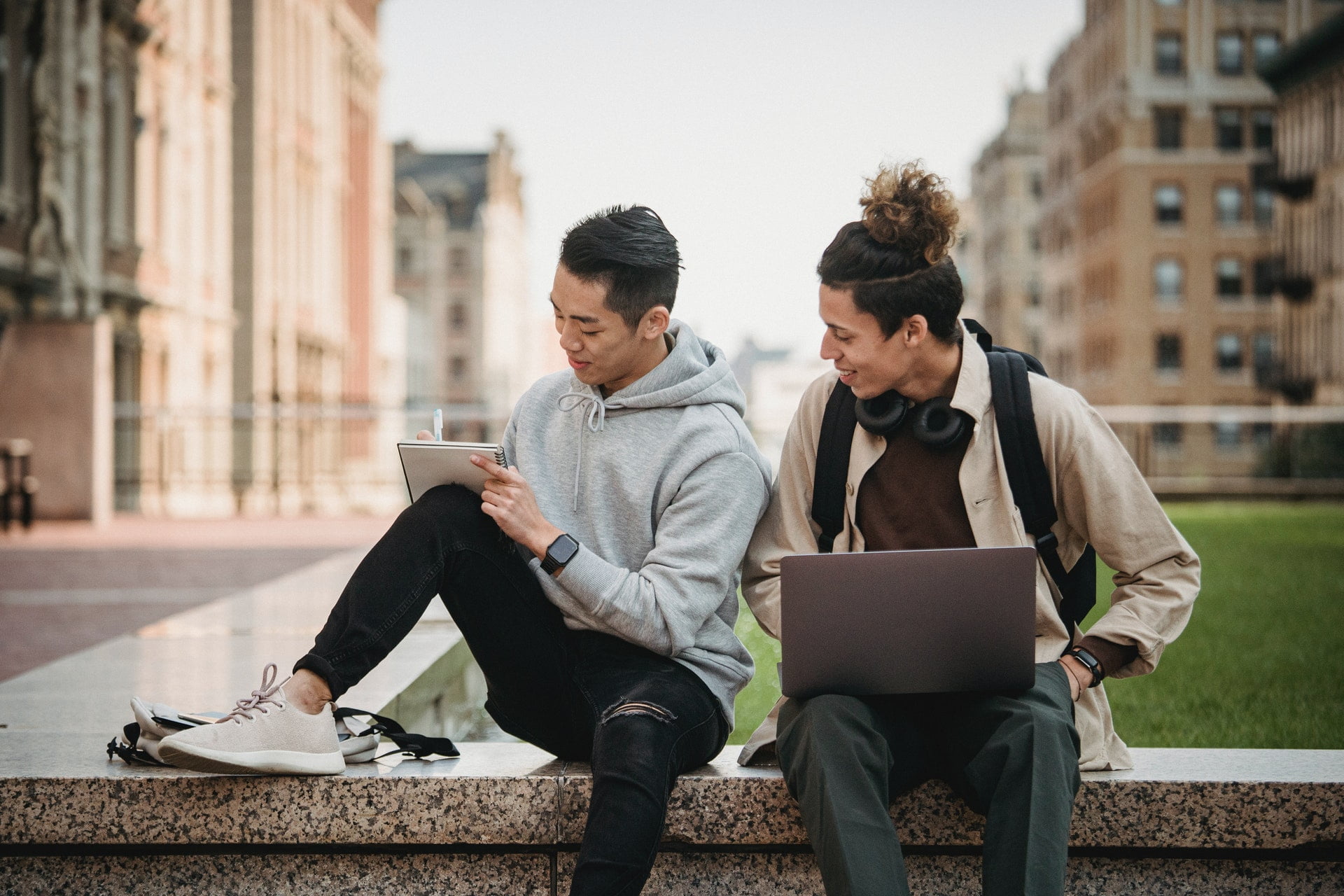 If you have been worrying about moving your student to college, this list of tips will help you to have a stressless experience during the move. There is a lot to plan, but if you plan in advance, the move-in day will be much more fun for everyone involved. You want to be sure that your student feels comfortable and excited about their move rather than stressed or concerned.
Moving day doesn't have to feel frantic or chaotic if you use these tips and tricks to make moving day stress-free. Your student will get to focus on the fun parts of being at college and they will not have to worry about any of the details that were planned before moving day.