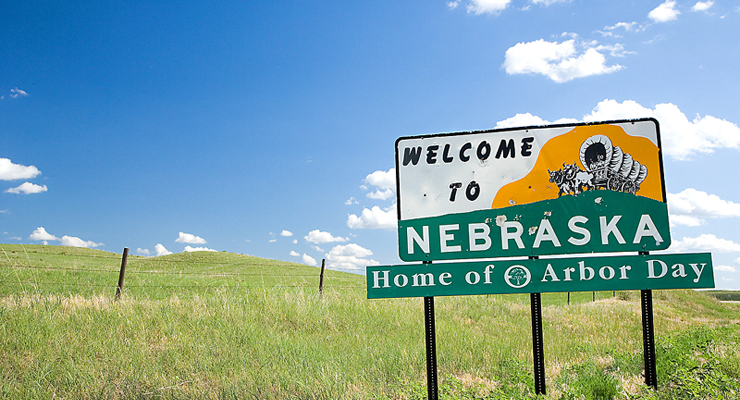 Of all the states in the Union to transport your vehicle to or from, Nebraska is far from the most popular. The reason is simple – there aren't a lot of people living there. Though definitely more popular than North or South Dakota, it still is fairly rural all things considered; it only has a total state-wide population of 1.8 million residents. Nebraska also only has one interstate running through it, which can really make it difficult to find a carrier to move a car to or from a city off the beaten path.
The fact that only one interstate – I-80 – actually runs through Nebraska makes it harder for carriers to transport vehicles in or out of the state, because there's no connectors to I-80 at all within Nebraska, so when they commit to transporting a car to Nebraska they have to go all the way through the state before they can catch another interstate somewhere else. Sure, you have cities like Lincoln and Omaha that sit right along, and while that certainly helps the cause they aren't exactly huge cities in their own right, and they don't usually have a lot of people transporting vehicles to or from them. Because of this, carriers will typically raise their rates a bit if they're running in or out of Nebraska, at least if they're coming from a city not along I-80. Some carriers just run I-80 from San Francisco to New Jersey – there's a lot of major cities along the interstate's full route – but unless you're shipping from a city that sits near to or directly along I-80, expect higher prices and lower carrier availability. Check out more about Nebraska here.
NEBRASKA TRANSPORT COMPANY
Regardless of where you are transporting your vehicle to or from, however, we here at Mercury Auto Transport are here to help. Simply fill out our free online auto transport quote request form and you'll receive a customized auto transport quote in your e-mail within the next hour. You can also call our toll-free telephone number at 800-553-1828 to speak to one of our live auto transport representatives who can answer your questions and help you on the path to a great auto transport experience, no matter where you are shipping from or to. So what are you waiting for? Call us or fill out our free online auto transport quote request form and get your car shipment started today with Mercury Auto Transport.
NEBRASKA AUTO TRANSPORT