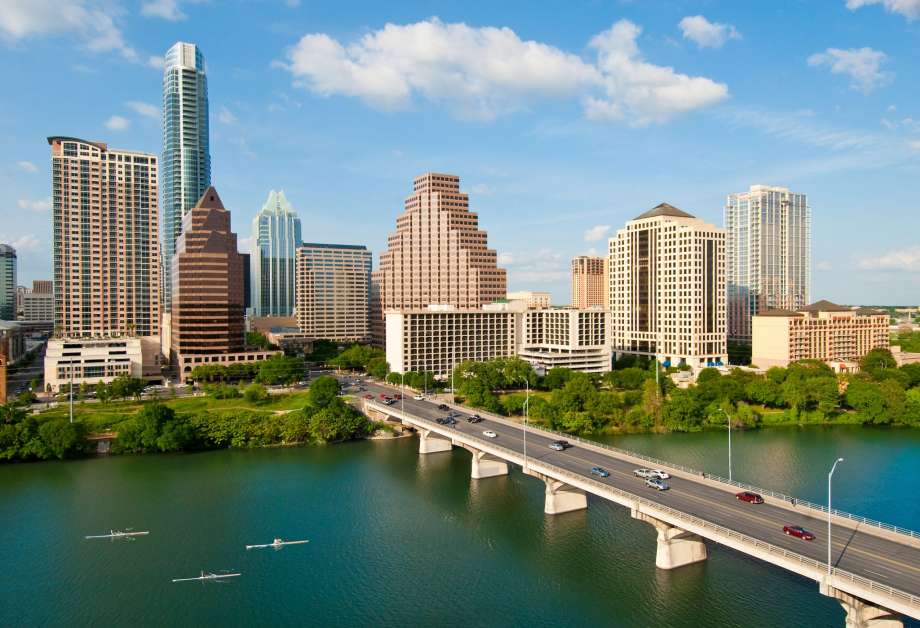 AUTO TRANSPORT SERVICES TO TEXAS
The state of Texas is the second-largest state in the Union in terms of total area and population, and ranks 26th in population density, which is not altogether unsurprising considering the size of the state (though it would fit snugly within the borders of Alaska, the only state larger than it in terms of area). The state's population sits at over 26.1 million residents and what is interesting is that less than 10% of the state's land is actually desert, despite the idea that it is a barren landscape. Though primarily an agricultural and livestock producer, after the discovery of oil in the early 20th century Texas' economy began to diversify, thanks largely to the huge influx of residents to the state after the discovery of black gold. Today Texas' economy is one of the strongest among the fifty states because of it, with a big emphasis on higher education and technological industries.
CAR TRANSPORTATION TEXAS
As the second-largest state in the Union Texas is also one of the most popular. It is home to two of the top ten largest cities in the United States: Houston, which is the largest city in the state and fourth-largest in the U.S. with a population of 2.1 million residents; and San Antonio, which ranks second in the state as well as seventh in the U.S. with a population of 1.3 million residents. These two cities are two of the most popular auto transport locations as well, and both are easily accessible thanks to the Interstate Highway System. Texas' infrastructure is quite robust, with no less than three major east-west interstates running through it. I-10, the southernmost, runs through both San Antonio and Houston, making it one of the most important in the state; I-20 sits a bit north and services Dallas and much of the smaller cities in north-central Texas such as Midland and Odessa. I-40 services the most northern part of the state, primarily Amarillo.
Going north-south is a bit more difficult as there are fewer routes shippers can take to get into Texas from the north, but the main way they will usually do it is either I-44 or I-35. I-44 runs from Saint Louis southwest through Oklahoma City and into Wichita Falls, where it terminates; from there, state routes are the main way to get around, which shippers don't really like to travel along unless they have no choice. What's nice is that there are several state routes that run to I-20 and I-40, making it less difficult to get back on their preferred routes around the country. The more popular route into Texas from the north is I-35, which enters Texas near Dallas and runs south into Houston, connecting I-40, I-20 and I-10 together via one straight shot. This makes it easier to get in and out of the major cities in Texas, which also helps to keep car shipping costs into or out of the major areas of the state a bit cheaper on a per-mile basis. Read more about Texas here.
TEXAS AUTO SHIPPING
Regardless of where you are transporting your vehicle to or from, however, we here at Mercury Auto Transport are here to help. Simply fill out our free online auto transport quote request form and you'll receive a customized auto transport quote in your e-mail within the next hour. You can also call our toll-free telephone number at 800-553-1828 to speak to one of our live auto transport representatives who can answer your questions and help you on the path to a great auto transport experience, no matter where you are shipping from or to. So what are you waiting for? Call us or fill out our free online auto transport quote request form and get your car shipment started today with Mercury Auto Transport.
TEXAS AUTO TRANSPORT