If you are considering buying a car online, you have probably noticed that there are many online auctions that will allow you to buy a car and have it sent to your location with ease. This might seem like the dream answer to your online car-buying needs, but there are some factors that not everyone is aware of when they are buying a car through this kind of auction process.
Buying online can be a really easy and painless buying experience but there are some ways in which you need to prepare for your online auction buying process. This is not the same kind of adventure as simply finding a car for sale online and buying it. Auctions have all kinds of additional concerns that you need to have in mind when you are thinking about using them as a means to get access to the car of your dreams.
If you are ready to learn more about the process of using an online car auction to buy your next car, read on!
Types of Online Car Auctions That May Be Best For Your Needs
There are some basic online auction types that you can expect to find when you are looking to buy a new car through an online auction. Each is set up a little bit unique from the others, so you need to know about the various types before you choose one to be your preferred method for trying to get your next car. Any of these kinds of car auctions can be a good fit for your needs. Nevertheless, you might need some more experience shopping in this way for certain platforms.
Always remember that you are going to have to buy the car that you bid on when you are involved in this kind of purchase process and consider how certain you feel about the purchase before you start bidding. Many people regret the fact when they realize that they did not plan to spend as much as they had to spend to get a car at auction. It's important to be sure that you can afford to buy the car that you have bid on or your auction experience will be miserable overall.
Always set a budget that you plan to stay within before you start looking into car auction sales. You can spend more than you meant to quite easily when you are shopping through an online auction. This is therefore an important factor to have in place before you start shopping.
Online Auctions
These are the ones that everyone is thinking of when they hear the word online car auction. This is the kind of higher-profile purchase that you will consider making when you see a specific car sold online through an auction. The most high profile of these kinds of auctions is the ones that are held by Barrett Jackson and other large car sales agents who sell primarily through auctions.
These auctions can offer you access to a lot of really unique cars and you will get a good variety of shipping options for delivery of your vehicle after the sale, but the prices will tend to get quite high and you will pay a lot in commission on the sale as well. This is often the best way to get transparency about the car that will be auctioned as these sellers will provide the VIN and maintenance history as well as other details for you to review.
You will have less guesswork involved in this buying process, but you can almost expect to pay more than the car is worth almost every time you purchase from this kind of model.
eBay Auctions
This is another common way to buy vehicles and you might find that buying a car through this method is more approachable and the overall cost is lower. You will probably have more trouble with shipping and picking up the car if you are not local to the person selling it and you need to remember that if you place the highest bid, you are contractually obligated to buy the vehicle even if you change your mind. There is almost always far less information available about a car that is being sold through eBay which is why some people are not willing to use this kind of auction for their car purchase needs.
eBay auctions can be a great way to pick up an affordable car and you will often be able to chat with the owner of the car before you buy it. This can help you to feel comfortable with the purchase process overall. You can avoid poor purchases by finding out you do not have what you need from the buyer to be sure of your purchase. For some people, eBay auctions feel more personal which can feel more familiar and more like buying a car from a friend or a dealership.
Looking to purchase a car on eBay? Our article "How to Buy a Car on eBay Without Getting Scammed (+ Tips)" will help you make a safe and informed purchase.
Wholesale Auctions
This can be an interesting place to pick up cars that are in good shape and have low mileage but there are some things to be aware of when you are shopping for these kinds of auctions. These are often cars that were taken in as trades and that a dealer does not sell. They might be exotic cars that have not been sold on a luxury car dealer's showroom floor. They might also be rental car vehicles that have been retired from the fleet of cars that have been returned after a lease.
While these cars are often sold at really good prices and might be new cars with low miles, you should have some concerns about the condition of the cars due to their prior usage. Leased cars and rental cars are not always cared for very well and you might find that trade-ins that have been pushed off onto a wholesale auction are in bad shape. It is all too easy to take flattering pictures of a car and sell it through this kind of auction to an unsuspecting buyer.
Seized Cars and Government Auctions
This is where you can get police cars that have been retired, seized vehicles that were not returned to their former owners, and government vehicles that might have been used for people to drive back and forth to work. These can be good vehicles to buy but you will probably not get much in the way of information about them before you bid on them and they can sometimes be in worse shape than you expected. You should also be sure to look at the title and make sure that you can actually title the car again. In some instances, you will not be able to do so.
These vehicles are sold as-is and you will not get any help with anything like a warranty or any promises to work on repairs or other items that might be needed before the car can be driven again. Also, be sure to look for indicators that there has been a bio spill or biohazard entered into the record. Some of these cars have been involved in situations where people were severely injured and the interior might not be suitable for use until it has been fully replaced.
The Best Benefits of Online Car Auctions
There are many benefits to buying from an online auction. You should always weigh these pros against the cons of the buying process when it is completed through an auction.
1. Convenience
If you are working with an auction company that makes the VIN and all the relevant information about the car that you are interested in available to you, you can find out everything that you need to know about the vehicle with ease.
This can be easier than trying to find out the relevant details of a car that is being sold by a dealer near you. Being able to do your research on a car that you might want to buy without a salesman breathing down your neck can be a really big help for your overall buying experience.
2. Open 24/7
Many of these auctions have people who are on the online chat function at all hours. Thus, you might even be able to call a call center during odd times of the day as well. You can choose to get more information even moments before a sale closes. Also, you can usually just make sure to be present before the close of bidding. Additionally, place the winning bid before going back to bed or going on with your day. You do not have to head to an auction location and stand around waiting for your car to go on the block. Also, this can be a really big help to your overall enjoyment of the car-buying process.
3. Save Time
There is nothing worse than wandering around car lots and being bothered by pushy salespeople. Many people hate buying cars because salespeople are so hard to deal with when you are working on an in-person sale. If you want to save time and avoid the hassles of struggling with salespeople who do not have your best interest in mind, online auctions can be the perfect fit for your needs. This is one of the most efficient and easiest ways to buy a car. Furthermore, the bidding is usually over rapidly and offers instant results.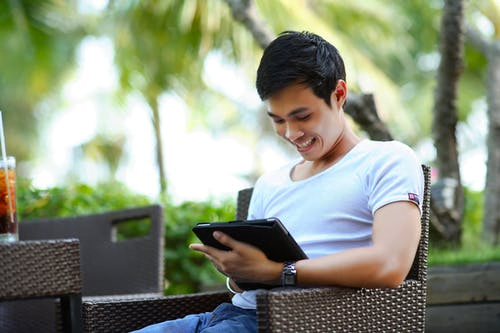 4. Easy to Ship
Most online auction companies out there offer easy car shipping to customers who have purchased a vehicle from them. This is part of their promise to make sure that you will want to buy from them again and they only work with the best car shipping companies for this reason.
This means that you will get your new car reliably and on time in most cases and with minimal fuss. It is nice not to have to arrange the shipping of your new car to your location. Also, you can often let the online auction handle this necessity for you after the sale has been finalized.
5. Lots of Great Choices
It can be limiting to look for cars only in your local area. There are not many dealers that have what you might want for a new car. You'll find that classic or unusual vehicle are very hard to find till you widen your search to use online auctions. While you might have to pay a pretty penny for any kind of unique car at a dealership, you will find that auction prices can often be much lower than if you were to try and have someone source the car for you.
6. Use an App
Anymore, you can get access to online auctions these days through apps on your phone or tablet. This means you can access an auction you want to bid on at any time and anywhere in the world. This makes the process of buying a car at auction really easy when compared to having to be in front of your home computer when you place your bids.
7. Exotic Cars
It's much easier in some cases to find exotic or classic cars through online sales and auctions. These cars are not easy to track down in your local area unless you live in select cities. You might have to pay more than when you work with a private dealer or seller for these car purchases, but in most cases, an auction will be overall cheaper.
The costs for having your car brought to your location can be much steeper with an exotic or a classic car that you need to transport to a new location, but this is usually handled by the auction company for your needs after purchase.
What Happens at Online Car Auctions?
Car auctions that take place in-person work much the same way that online auctions do. You will have almost all the same steps that you need to undertake to buy in an online auction as you would when buying a car in person. The process of online auctions has been streamlined some in recent years but the overall principles are still the same.
Just like when you are buying from a live auction, you will wait until the car that you want comes across the block. Bidding will be opened up and you will cast bids until you either win the vehicle or someone else does. There will be a group of live bidders who are competing against you in real time for most of these auctions. Also, there will be some information that shows up updates as the process shifts back and forth between bids.
For some online auctions, you will be able to listen to an auctioneer calling out the bids as they arrive and you will get to hear about the bids in real-time in this manner rather than having to watch the bids show up on your computer or phone screen.
Buying Through Online Auctions
Once the car has been purchased, the buyer will be announced. Also, the process of arranging the transport of the vehicle to the new buyer will begin. Those who buy cars through online auctions are sent documents to sign to make the purchase legal.
You should remember that you are buying a car for sure when you buy through an auction so you should be willing to take the risk that the item that you have chosen to buy might not be exactly what you were expecting when you bid on it.
If the car arrives and is not in the condition that you were expecting, you might need to have some room in your budget to repair it or replace things that need repair. This is one of the considerations that people forget about sometimes when they are shopping through an online auction.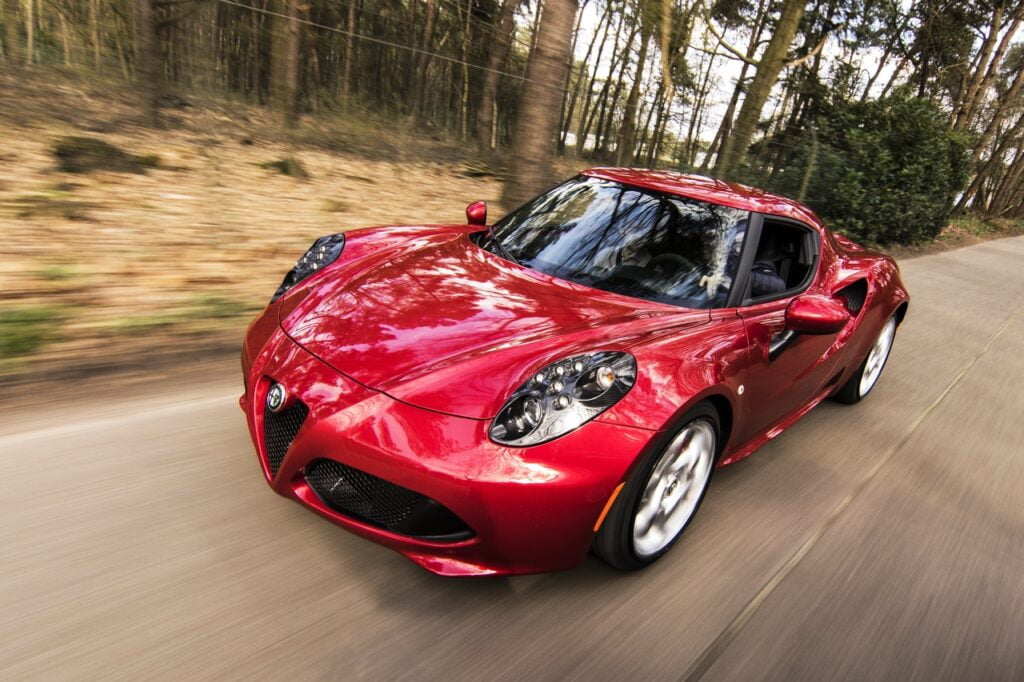 What are the Disadvantages of Using a Live Virtual Car Auction?
Just like any other service, there are some cons to using online auctions to buy your vehicle. Although few, there are some considerations that make using an online car auction a less-than-ideal fit for your personal needs.
Cannot See the Car in Person
This can be a big factor if you are not clear about the overall condition of the car or the information that was presented with the online listing. Many online auctions strive to give you the time to gather information about a car. They also give you time to see pictures and run the VIN for information about prior accident history, and more.
This is not always enough, however, and it can be tough to buy a car sight-unseen without the chance to look at it in person and decide if you think that the condition of the vehicle is as expected.
Bidding Periods are Long
If you like the single-day bidding model, you will be disappointed when you buy a car through an online auction. The process can take weeks to allow people the time to look into the car. This is also in case the customer wants additional pictures and needs to contact the seller for further information.
You might have a small rush of bids at the end of the bidding period as well. Take note that this can tie up the car at the last second. This is a different bidding process than live auctions. Therefore, be aware that this will impact the overall process of buying the car through this auction process.
Pictures Can be Unflattering
While the big car auction specialists are very good about taking excellent images of the cars that they are auctioning, sometimes you really don't get the best pictures of a car that is for sale. You will find that wholesale auctions are notorious for sending really bad images to people who request more information.
The original listings are often quite limited for wholesalers as well. You will have to try and navigate the process of assessing a car that you want to buy if the pictures that you are sent are not the best quality and do not show what you really want to see.
What are Some Things to be Aware of When Shopping Online Auctions
If you are not sure what you need to be wary of when you are shopping at an online car auction, you need to look for some key factors that can help you to be sure you are getting a car that is fit to drive. You can check out these items each time with ease unless you have really bad pictures to work with.
Bald or uneven tire wear could indicate damage to the frame from a wreck
Rebuilt titles that should take at least 30% off the value of the car and which can prevent you from being able to get insurance on the car.
Damaged wheel rims
VINs that do not match could indicate that the car has been wrecked or stolen.
"Title in transit" is always a bad sign
Large imperfections in the paint or mismatched paint
Loose windows or crooked windows
Very high mileage for the age of the car
A/C that doesn't work
Broken convertible top
Doors that don't line up
These are just a few of the items that you should be looking for. Although, this can be a really good start for your shopping needs. You should also think about worst-case scenarios rather than all you might gain access to when you buy a car. Even one single problem can make your car unfit for your needs. Hence, you should be wary of issues that you think you can see in the pictures on the listing.
Online Car Auction Websites
This is one of the most common places to get affordable cars through an online auction. Almost everyone is familiar with how the bidding and buying process works with these sites. You will find that lurking and bidding at the very last second is very common for eBay listings. Therefore, you will need to be ready to throw in a last-minute bid if necessary. This is to secure some of the cars that are for sale on eBay Motors.
Some private sellers are promoting and selling cars on eBay as well as dealerships and auction groups. You can even get parts and accessories for your new car on eBay once you buy it!
This is a connection site that allows car auctions to connect with buyers in other countries. It can be almost impossible to find cars that are being sold internationally in any convenient way. Nonetheless,  you can find these items from licensed dealers on this site. This is a growing marketplace that offers a way to track down exotics and unusual cars for your purchase needs. In addition, you can do this without flying to another country to buy a car that you have always wanted.
This is a great site if you want to find a parts car.  Especially, if you are looking for a fixer-upper that you could get for a really good price. Some of these cars mostly need things like a new engine. Also, some need some bodywork done but might otherwise be in good condition. This auction site can offer up the gamut from severely damaged cars to cars that are almost like new. You will have to shop wisely here but you can get really good deals with limited competition.
This is a dealer-only auction site that can give you access to cars that could be daily drivers as well as some exotics and rare cars. There can be a wide variety of cars for sale on this site. Also, you will get lots of good information about your potential purchase here. You can also sort this site by the make and model readily which is a nice benefit. This can be a mixed bag as far as competition goes. Thus, you might notice some listings get more attention while others will be easy to pick up with minimal effort.
This is a great resource for cars that have clean titles. You will have to pay via wire transfer. Also, there're some fees and more that are unique to this site that you should look into before buying. This site can cover a lot of different kinds of cars. Additionally, the website design is really easy to work with. You will get cheap cars here as well as more expensive options.
This company has been the standard for many years and you will get access to really nice cars here. Classic cars are a huge part of their annual sales. In addition, you will also get some nice quality daily drivers from this site as well.
You can find almost anything that you want when working with this entity. Likewise, the auctions are sometimes centered on various locations. You might have to pay more for transport after you buy your vehicle from this auction company. Yet, the quality and experience that they can offer in this space are hard to find with anyone else.
This is a simple site to use and they do not take a large premium. You can get lots of daily drivers on this site. Also, you will be able to buy tractors, semi-trucks, and trailers here as well. This can be a great one-stop shop if you need access to heavy-duty work items as well as your daily drivers. This is also a good site to find rare items occasionally for a good price and reduced commission.
This is a good site if you have a lot of experience with buying from online auctions. You will get access to licensed dealers but also non-licensed buyers. This makes sure that you can get the right car for your needs without difficulties along the way. This is a cool site for people who are experienced with the process of buying these kinds of cars. In addition, you will get access to some nice broker services as well.
Buying a Vehicle From an Online Auction Can be Easy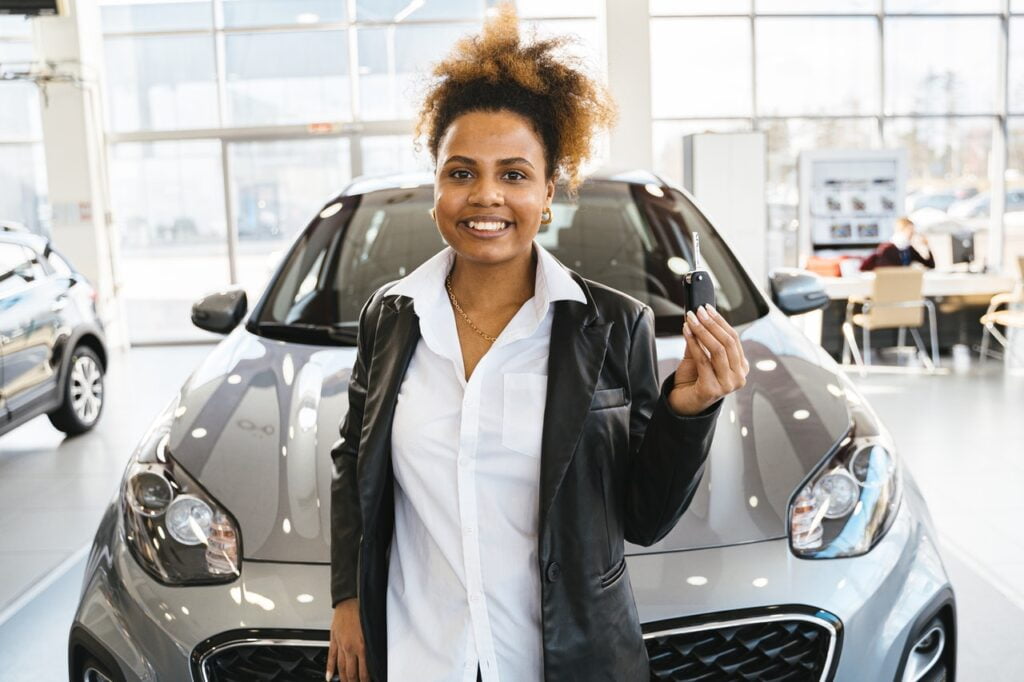 If you have ever wanted to buy a car from an online auction, you should not worry about taking care of your car purchase needs in this way. Just do your research and check the details of each listing. This is to be sure that the car will meet your needs when you buy it. Also, try reaching out to someone who has purchased through an online auction for advice if you need some support.
This is one of the best ways to buy a car these days. Additionally, you'll realize buying from an online auction can be a piece of cake if you're prepared for the process.
More auto auction tips in our article "6 Tips For Getting the Best Results at Auto Auctions"