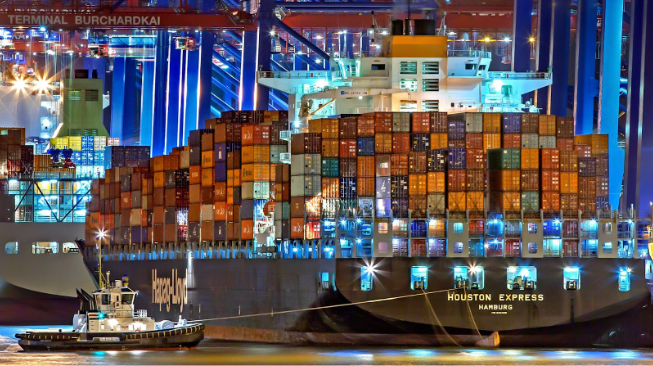 A shipping container can be a fantastic solution if you need storage or if you need to ship a car over long distances. The size of the container is one of the most important elements to consider when shipping vehicles. 
The right container size can help guarantee that your vehicle is properly covered during shipment and that shipping costs are kept as low as possible. 20-foot and 40-foot shipping containers are the most often used sizes for car shipping.
In this article, we'll look at how many vehicles can fit in a shipping container, as well as the cost and dimensions of the most common container sizes used for car shipping, as well as the factors to consider when deciding on the best container size for your vehicle.
Table of Contents
What are Car Shipping Containers?
Car shipping containers are large metal boxes that are used to move cars, trucks, and motorcycles safely from one location to another. They are composed of strong steel and are designed to protect your vehicle from the elements as well as potential theft while on the road. You may have heard of 20-foot or 40-foot containers, which refers to the container's size. A 20-foot container can fit one or two cars, and a 40-foot container can fit three or four cars.
Your vehicle will be shipped to its destination once it has been safely loaded into the container. Your vehicle will be safely unloaded and delivered to you at the ultimate location, whether it is transported by ship or truck.
How to Ship With a Car Container?
Shipping your car in a container is an excellent way to transport it safely from one location to another. Here's a large overview of the procedure:
Choose a shipping company:

Shop around for a reputable firm that is licensed and insured.

Get a quote:

Contact the company and provide them with information about your vehicle and where it needs to travel. They will provide you with a price quote.

Get your car ready:

Make sure your car is in good functioning order and that it is clean both inside and out. Remove any personal goods from the vehicle and ensure that the fuel tank is empty and the battery is unplugged.

Schedule the pick-up:

After you've agreed to the terms, set a date for the firm to arrive and take up your vehicle.

Loading:

A driver will come to your location and load your vehicle into the container. Inside, the car will be secured, and the container will be sealed shut.

Shipping:

The container containing your car will be transported to its destination by truck, train, or ship.

Unloading and delivery:

Your car will be unpacked and examined once the container arrives. After that, the company will arrange for delivery to the final location.
It's usually a good idea to take photos of your vehicle before and after loading, and to preserve any relevant paperwork on hand, such as the bill of lading, title, and insurance papers. Because each organization has its approach, be careful to inquire about any special criteria or rules.
How Many Cars Can Fit in a Shipping Container?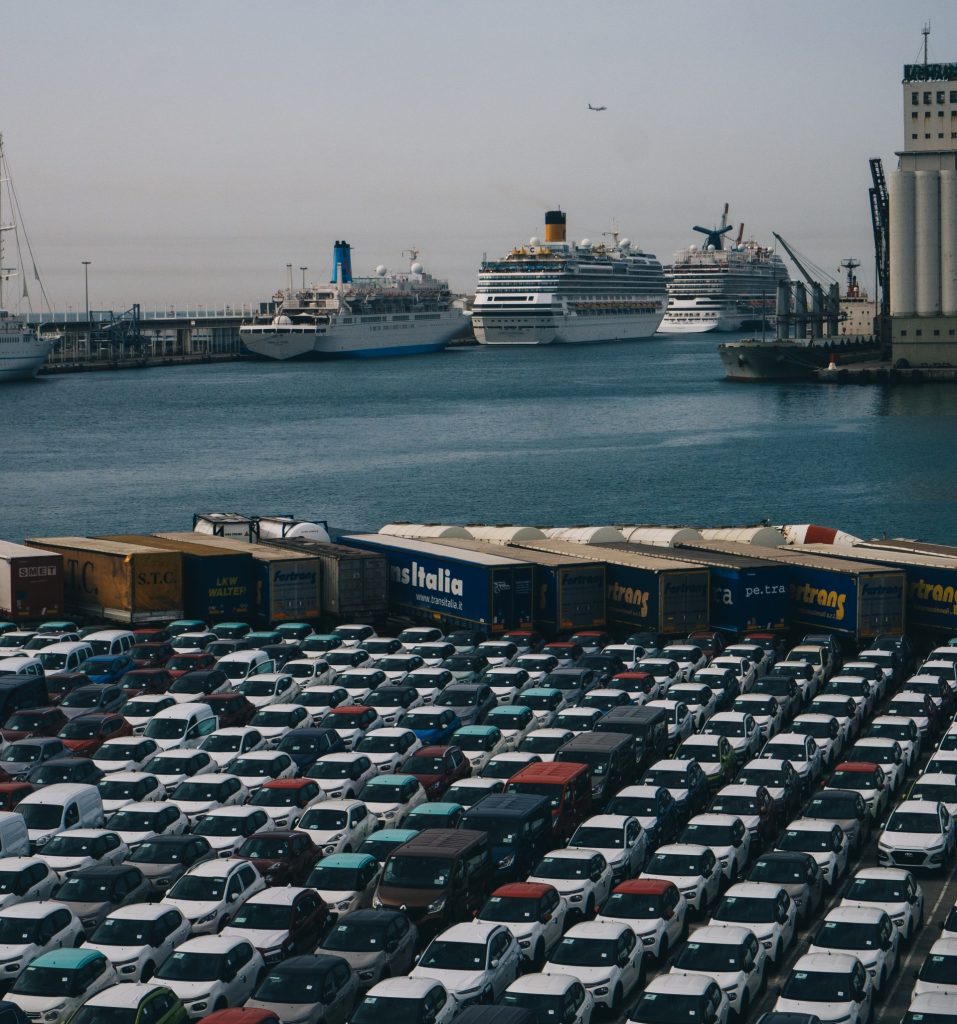 The number of vehicles that can fit in a shipping container is determined by the size of the container and the size of the cars. A conventional 20-foot shipping container may carry one or two smaller cars, such as compact cars or hatchbacks if they are properly prepped for shipping.
A conventional 40-foot shipping container may hold three or four cars, depending on their size.
It is crucial to remember that, while a container may have enough space to hold a specific number of vehicles, doing so may not be practical or cost-effective because the extra space would still have to be paid for.
It is always a good idea to check with the shipping company first, since they may have their own set of processes and restrictions. They will have the most up-to-date information on how many vehicles can fit and how to load them appropriately.
Dimensions of Car Shipping Containers
Car shipping containers exist in several sizes, with the most typical being 20-foot and 40-foot containers. Because the doors open 270 degrees, standard 20-foot shipping containers are frequently preferred. Internal dimensions of 20-foot shipping containers are typically 5.9 meters (19.4 feet) long, 2.35 meters (7.8 feet) wide, and 2.39 meters high (7.9 feet).
The freight of 20-foot shipping containers varies widely depending on sea rates, but their normal payload capacity is around 25,000 kg or 55,115 lbs.
The other basic shipping container is 40 feet long. This one is double the size of the 20-foot container and can transport twice as much cargo. It's also a normal industry size, so shipping isn't prohibitively expensive, and it's simple to stack and transport efficiently.
It should be noted that these are normal dimensions and may differ somewhat depending on the manufacturer or firm. Shipping containers can also be customized to meet special requirements such as refrigeration, insulation, apertures, and so on. It is usually best to check with the shipping company for any unique criteria or rules regarding container dimensions.
Choosing The Right Car Shipping Container Size
It is critical to choose the best size of the car shipping container to guarantee that your vehicles are properly protected during transport and that the shipping cost is as cheap as possible. 
Small
You may not need to spend as much money if you use a tiny cargo container. It will be simple to load and unload, and it is ideal for keeping a small vehicle. However, due to restricted capacity inside the container, you will not be able to share the space with another vehicle. In the end, it may be more expensive to choose a larger container with an additional vehicle.
Medium
The medium-sized container is the ideal compromise between the smaller and larger options. When shared with other vehicles, it can be the most cost-effective alternative. Because it is still little, it is also highly maneuverable and easy to move. Medium-sized containers are not available on every carrier. You may have to do some searching to find one, which will require extra effort on your part.
Large
A large-sized container can accommodate almost anything. You can also combine vehicles to keep the price down. However, there are numerous disadvantages to selecting this option. To begin with, it will be one of the more expensive solutions. Because larger containers are more difficult to maneuver, not all shipping companies want to work with them.
Customized
A customized cargo container is intended for a unique shipment. There may be particular equipment within the cargo container to secure the vehicle, or it may have unique proportions to better suit the load. In any case, you must locate a company that has a container that meets your specifications. Because there will be fewer possibilities, this procedure will take longer and you will be subject to whatever the cost is. Furthermore, depending on its size, the container may be difficult to ship or manage.
How Much Do Car Shipping Containers Cost?
Car shipping containers can range in price from $1,000 to $4,500, excluding any additional expenses. Finding affordable car shipping when transferring vehicles cross-country is tough. 
The cost of shipping a vehicle overseas in a container ranges between $1,500 and $5,000, depending on the distance traveled. Despite being the most expensive shipping method, it provides secure car transportation to other nations.
The cost of car shipping containers can vary depending on several factors:
Size of Container
The size of the container is one of the most important aspects of deciding your cost. The more transporters that can fit on a ship, truck, or railway, the more money can be produced. As a result, if you choose a huge container with no other vehicles inside, you will pay a premium.
Depending on the size of the container, you could spend anywhere from $1,000 to $5,000 or more. However, the price is determined not just by the size of the container, but also by the other factors stated below.
Vehicle Size
The container's size is one factor in the price, but so are the dimensions of the vehicle. You will most likely spend very little if you drive a compact automobile. The number of cars that can fit into a container will determine how much less money you will need to spend. As a result, if you drive a tiny car, your insurance costs should be lower than those of a full-size car owner. Having said that, if you drive a full-size truck, SUV, or passenger van, be prepared to pay a large price.
Vehicle Type
Cargo insurance is included in the price of shipping a vehicle. If you drive an older vehicle that isn't worth much, your cargo insurance won't be expensive. However, if you own a vintage or exotic vehicle, insurance will be more expensive. The carrier wants to know that they will not be held liable for any damage to your valuable vehicle.
Shipping Distance/Time
The distance and time required to send your vehicle can also have an impact on the cost. The farther the distance and the longer the transportation time, the higher the cost. Shipping inside the same country, for example, is frequently less expensive than shipping overseas. Furthermore, while transporting by truck or rail is usually less expensive, it takes longer. 
It may cost extra if you need your vehicle moved soon. It's recommended to contact the shipping firm and provide them with your origin and destination locations as well as your preferred shipment time; they'll provide you with a price and the finest shipping options.
Time of Year
The time of year might also have an impact on the cost of car shipping. Shipping companies may charge more during busy seasons such as summer or vacations due to increased demand. However, they may offer lower rates during off-peak seasons. It is best to check with the shipping business and inquire about seasonal prices, as well as plan ahead and book your shipping in advance to avoid high seasons and weather conditions that may hamper the shipping process.
Before making a decision, it is generally best to get quotes from various shipping firms and evaluate the pricing and services they provide.
Can You Use a Shipping Container As a Garage?
Although shipping containers can be utilized as garages, they aren't always practical or cost-effective. They're tough and long-lasting, but they're not insulated, so they can become hot or cold. They also require a flat, level area and may necessitate additional work such as the installation of electricity and plumbing. 
They're designed for usage outside and may not protect vehicles from the weather. They can be changed to be suitable, but this can be expensive. Before selecting to utilize a container as a garage, consult with an expert and weigh all considerations.
Do I Have Any Options For Shipping Cars Besides Using A Container?
Yes, there are alternatives to using a container for moving vehicles. Enclosed auto transport, open auto transport, driveaway service, and rail transport are examples of these. Each choice has advantages, and the best option for you will be determined by your unique needs and preferences. It is essential to check with the shipping company and supply them with your details; they will assist you in selecting the best alternative and providing the finest recommendations.
When it is time to transport your car, no matter the distance you would like to go, many options are available. This article will help you figure out the best way to ship your car!
FAQs About Car Shipping Containers
How do I get the car into the container?
A loading ramp or specialized equipment such as a forklift or car carrier is often used to load a vehicle into a container. The container is placed on level ground, the doors are opened, and the vehicle is driven or lifted into it. The car is secured once inside, and the container doors are closed and secured for shipment. The procedure may differ based on the nature of the package and the equipment available.
How are cars removed from containers?
A loading ramp or specialized equipment such as a forklift or car carrier is often used to remove cars from shipping containers. The container is placed on level ground, the doors are opened, and the car is driven or lifted out. The car is moved to its final location once it is outside. It is best to consult with the shipping firm for the best advice and help with the process.
Is it safe to store a car in a shipping container?
Shipping containers can be used to keep a car, but there are several factors to consider before doing so, including temperature, humidity, ventilation, security, and accessibility. It is also critical to place the container in an easily accessible location. While shipping containers are sturdy and long-lasting, it's advisable to talk with a professional and weigh all possibilities before using one for long-term car storage.