Shipping your car can be a challenging task, especially if you are uncertain of what is best for you and your vehicle.
So, in this article, we'll look at the cost of enclosed auto transport and why it's the best option for shipping a car, particularly for expensive and unique vehicles.
What is Enclosed Auto Transport? 
Most car transport companies will offer their customers the option of having their vehicles shipped in an enclosed vehicle, but this is often more expensive than using a traditional hauler.
The main reason you might be interested in it is that it provides significantly more protection during transportation.
Exposed haulers can expose your vehicle to the elements, including harsh weather and vandalism. Enclosed haulers, on the other hand, can shield your vehicle from those elements. Furthermore, because only the driver is aware that your vehicle is inside, vandalism is nearly impossible.
The enclosed car transport process is ideal for expensive or one-of-a-kind vehicles.
For example, high-end sports cars, race cars, or other unique vehicles may be ideal for enclosed transport because they may need to be protected due to their monetary value.
Enclosed vs Open Auto Transport 
What is better for you: enclosed or open auto transport? Let us first identify the two main types of auto transport. 
The first is enclosed auto transport. Because the vehicles are not visible from the road, enclosed auto transport is frequently overlooked on the road. Rain, snow, hail, rocks, and other elements are kept at bay by enclosed car carriers. 
Vehicles arrive in the same condition in which they left. If it is properly loaded, it will arrive in good condition. This is the main reason why some people prefer enclosed transportation, especially when renting an expensive vehicle.
On the other hand, open auto transport is more common than enclosed car transportation. However, open-air travel exposes you to the elements. Vehicles are typically delivered to car dealerships in open car carriers. But rain, snow, hail, and dirt can get into open car carriers.
The vast majority of vehicles are shipped openly as opposed to enclosed in auto transport. Although open auto transport is vulnerable to such elements, it is still safe. As a result, many car manufacturers will ship inventory to dealers in open carriers. Physical damage complaints are uncommon. Physical damage complaints are relatively rare.
Types of Vehicles That are Suitable for Enclosed Auto Transport
Because enclosed transport is preferred when dealing with more expensive vehicles, it is best to be aware of the vehicle types that are suitable for enclosed transport.
Types of Vehicles That are Suitable for Enclosed Auto Hauler Transport
Luxury Cars

Race Cars

Stock Cars

Muscle Cars

High-End Sports Cars

Military Vehicles

Brand new dealership vehicles

Limousines

Off-Road Trucks
If your vehicle matches any of the descriptions on this list, you should think about using an enclosed transport service. You may simply want to add an extra layer of protection to your precious vehicle, which is also appropriate for enclosed vehicle transport.
Pros and Cons of Using Enclosed Auto Transport
We've discussed the purpose of enclosed transport and why it matters, especially when dealing with expensive vehicles, but now we'll go into greater detail by discussing the advantages and disadvantages of enclosed auto transport.
Pros: Protection and Security, Priority Service Handling
Enclosed auto transportation, also known as covered car shipping, means that the vehicle will be enclosed in a trailer for the duration of its trip. This not only protects and secures the vehicle, but it also often comes with a higher level of service and attention. Enclosed transportation means that the vehicle will be protected from hail, snow, sleet, rocks, and other flying road debris, as well as any other outside elements that could damage your vehicle.
Furthermore, enclosed drivers are familiar with high-value vehicles, so your vehicle will be treated with greater care. Enclosed car transporters will also have more cargo insurance coverage. 
Most enclosed auto transport carriers will include a hydraulic lift gate or extended, long ramps to facilitate loading if you plan to ship a vehicle with low ground clearance.
Cons: Higher Costs 
The only real disadvantage of enclosed auto shipping is that it is more expensive. cost. This option is frequently more expensive due to the higher level of care, higher insurance coverage, and the fact that fewer cars are moved in enclosed transport trailers. Because there are fewer enclosed carriers on the road today, they are more expensive.
How Much Does Enclosed Auto Transport Cost?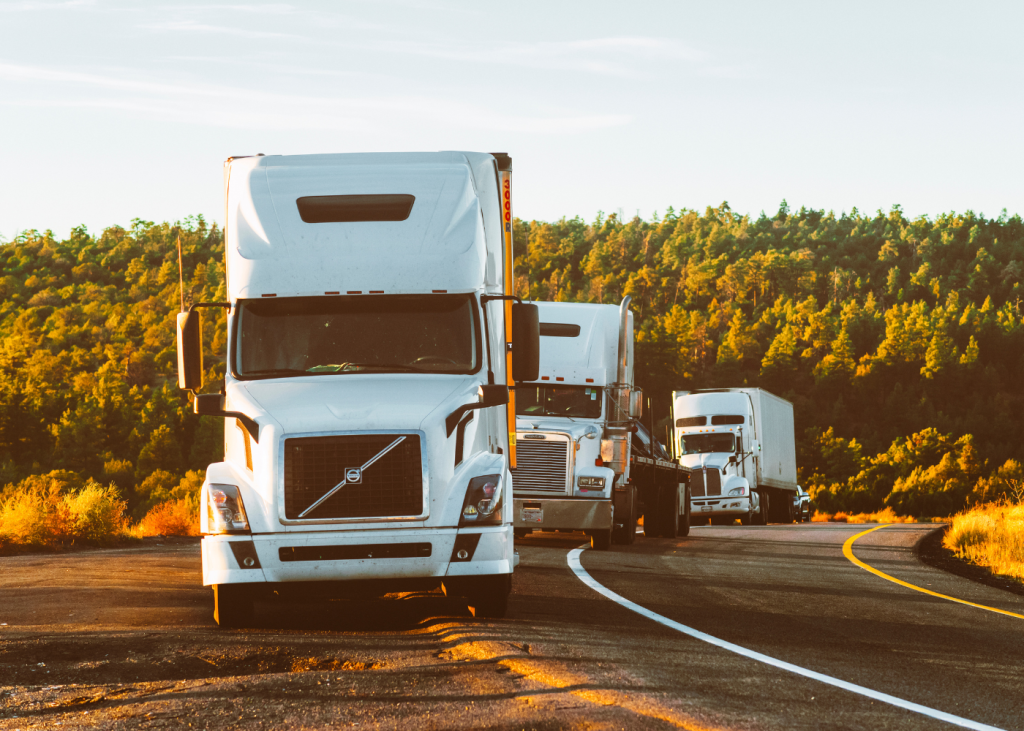 Enclosed costs anywhere from 30% to 65% more than the cost of shipping with an open trailer, and for good reason.

Enclosed transport trucks can hold anywhere from 1 to 8 vehicles. 7- 8 Car enclosed trailers are "Soft Enclosed" and 1-6 car trailers are hardside enclosed.

These trucks are designed to keep your vehicle free from the elements.  

Enclosed Transport Trailers are typically used for high value vehicles, custom sports cars and anything you don't want to expose to the open road.  It keeps your vehicle protected for the rain, ice and other elements that can dirty or damage your vehicle.
How Much Does Enclosed Transportation Cost per Mile?
On average, from 0 to 1,000 miles it's $1.00 to $1.25 per mile with a $400 minimum to the carrier.

1,000 to 2,000 miles it's approximately $.80 to $1.00 per mile.

2,000 miles or more it's approximately $.65 to $.80 per mile.

These rates are subject to change depending on season and availability.

Please contact us today for a free Enclosed Transport Quote,

(800) 553-1828

or fill out our quote form and receive your quote within minutes.
Ready to Ship Your Vehicle? 
Are you prepared to ship your car? We've discussed the advantages and disadvantages, as well as the cost, of transporting your vehicle; now, here are the questions you should ask and the answers you need to know in order to begin shipping your car using enclosed transport.
Things to Ask Your Shipping Company 
These are some of the questions you might want to ask your chosen shipping company.
How much does it typically cost to ship with you?

What services do you provide?

Do you have any references I could contact?

What methods of payment do you accept?

How much advance notice do you need for delivery?

What is your MC or USDOT number?

How is your customer service?

What is your company's address?

Do you provide door-to-door delivery?

Can I leave my personal belongings in my car while it is being shipped?

How do you determine your rates?

What options do I have in terms of how quickly my car is delivered if I ship with you?

Do I have to be present when my car is picked up and delivered?

What do you require of me in order for my car to be ready for shipping?

What documents do I need to prepare before shipping my car?

How reliable are your quotations?

How long have you been in operation?

Why is your company the best option for transporting my car?
Why You Should Choose Mercury Auto's Enclosed Transport Services 
Enclosed transport services are also more expensive than open shipping; this is because there are fewer enclosed transport trucks on the road, and they specialize in hauling only a small portion of the vehicles that are shipped every day. With a smaller customer base and less demand, there is not nearly as much room for enclosed carriers to operate in the auto transport industry as there is for open shippers, which means that they must charge more per-mile and per-vehicle than their open counterparts.
You can fill out our free online quote request form right here on our website for a free quote, or you can call us toll-free at 800-553-1828 for a free auto transport quote calculated by one of our friendly and experienced staff members. We work hard to make sure your transportation experience is the best we can make it, bar none.
FAQs About Enclosed Auto Transport 
Is it better to ship cars open or enclosed?
We generally recommend enclosed transportation services for anyone looking to transport a valuable vehicle. This can include newer luxury vehicles, exotic vehicles, sports cars, and classic vehicles that have been restored. 
Is it cheaper to ship a car or drive?
Driving your car is less expensive than transporting it, but shipping a car, especially an expensive one, is a better option because it includes security and safety for your vehicle.
What should you not do when shipping a car?
Hire the Lowest-Cost Shipper
The type of auto transport company you can hire will be determined by the budget you set for your car shipping.
Hiring Without Conducting A Background Investigation
Rogue shippers exist and continue to operate. Take the time to conduct a background check on any auto-shipping company before hiring them.
Hire a shipper who makes only verbal promises.
Any car shipping company can make verbal promises and then break them, because there is little you can do about it.
Fill Your Vehicle with Household Goods
Auto-shippers are not permitted by law to transport vehicles containing household goods or items. However, some car shipping companies will allow you to transport up to 100 pounds of personal belongings in your vehicle. That is why, in order to avoid problems, you must inquire about these matters with your chosen shipping company.
Provide Incorrect Vehicle Information
The weight of your vehicle is critical in determining the shipping cost. Other factors such as the year, manufacturer, and model may also be taken into account.
Is there a weight limit for shipping a car?
The weight of your vehicle is determined by the make and model, and an additional 100 pounds are added to the estimated weight. This is why packing all of your personal belongings into your car is not a good idea. It is not only illegal for the driver to exceed weight restrictions, but it is also dangerous to transport an overly heavy load.