Buying a car can be both fun and a daunting task. But before committing to a car of your choice, it is crucial to carefully analyze the vehicle. By thoroughly inspecting the vehicle, you can discover any issues with it and ensure that you are getting a good deal on your purchase.
This article will provide you with a complete guide on how to inspect a vehicle before purchasing one.
How to Inspect a Car Before Buying
A way of determining the condition of a car before making a purchase is to inspect it. It is a crucial step in the process of purchasing a used car since it enables you to spot any potential problems with the vehicle before you commit to buying it.
You can take the following actions to inspect a car before buying it:
Examine the Exterior
Check the exterior for corrosion, dents, and other damage. Check the paint, trim, and tires for damage. Furthermore, look for any scrapes or dents. If something seems odd, you should investigate it further to see whether a repair is necessary.
Examine the Interior
There are various things to check for while inspecting a car's interior. You should first look for any odors or indications of water damage. It's crucial to check the upholstery for damage and make sure it's in good shape. To make sure everything is working properly, you should also check the dashboard and all of the electrical functions. Finally, look for any indications of inside damage, such as rips, tears, or stains.
Check Under the Hood
It's crucial to search for any indications of wear and tear or damage while looking under a car's hood. Additionally, keep an eye out for any leaks or other damage indications that can point to a problem. Additionally, it's crucial to confirm that every component—including the spark plugs, alternator, and battery—is in good working order. Last but not least, make sure that all the fluids are topped off as needed.
Check the Car's History
You should always look for evidence of previous accidents and any significant repairs that may have been made while investigating a vehicle's history. Additionally, look for any indications that the vehicle has received routine maintenance and repairs. It's also critical to check for any recalls or other problems that the manufacturer may have announced for that particular model.
Additional helpful information includes the type of fuel the vehicle has been using and whether it has ever been registered in any other nations. You may use all of these considerations to make an informed choice when purchasing a car.
Have a Mechanic Inspect the Car
Before you buy a car, it's always a good idea to have a mechanic inspect it. A technician can offer a thorough evaluation of the state of the vehicle and identify any potential issues that you might not have noticed. 
A mechanic can also provide you with advice on any maintenance or repairs that might be required. A test drive should be requested in order to better understand the performance of the vehicle.
The Importance of Vehicle Inspection Before Buying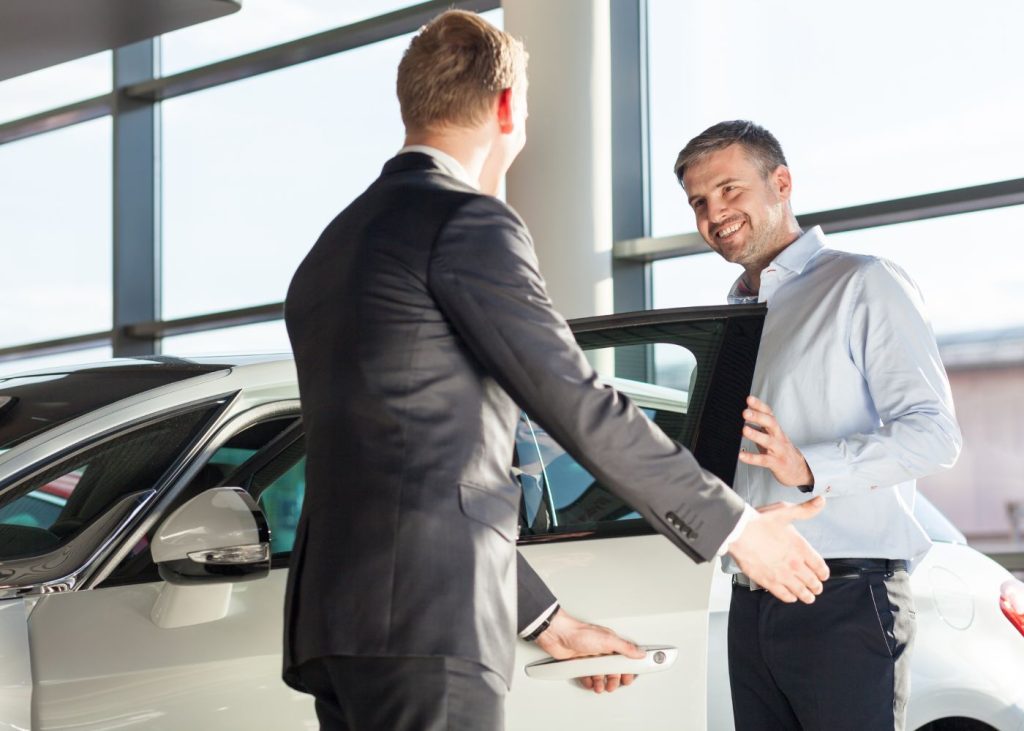 When buying a used car, it's crucial to inspect the vehicle before making the purchase. In the long run, it can help you save time and money by enabling you to find out if the automobile has any possible problems before you buy it.
Here are some reasons why vehicle inspection before buying is important:
Identify Hidden Problems
A vehicle inspection will help you identify any issues with the vehicle that may not be immediately obvious, such as mechanical issues or frame damage.
Protect Your Investment
A vehicle inspection can assist you in avoiding purchasing a car that is in subpar condition or that might need expensive repairs soon.
Peace of Mind
You can have confidence that you're making a sensible investment if you inspect a car before purchasing it, because you'll be aware of any potential problems or repairs that might be required. You may make an informed selection with certainty by getting a thorough evaluation of the car's condition and taking it for a test drive.
What is a Pre-Purchase Car Inspection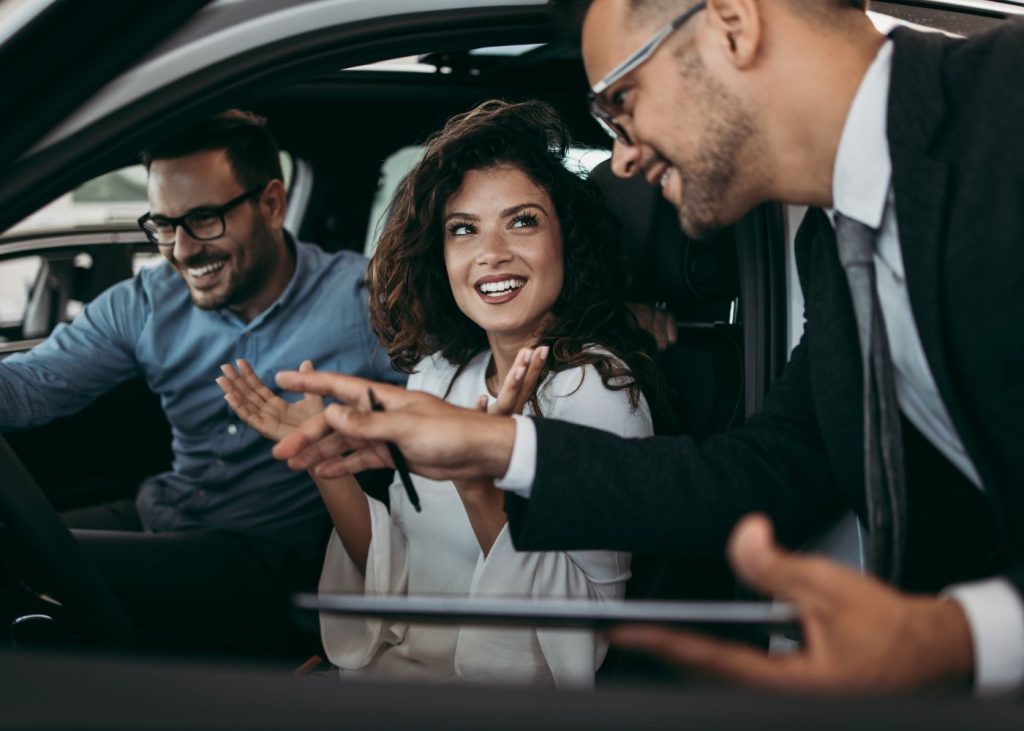 A pre-purchase car inspection is a thorough evaluation of a car's condition that is conducted by a mechanic or other professional before the car is purchased. Typically, the buyer pays for the inspection, and the results are given to the buyer so they may decide on the car in a knowledgeable manner.
The technician will normally check the car's brakes, suspension, engine, and other components during a pre-purchase inspection to see if there are any problems. Moreover, they might look for damage or signs of wear and tear on the car's exterior and interior, and they might test all the features and controls to make sure everything functions as it should.
In general, a pre-purchase car inspection is a crucial stage in the used car purchasing process. It can help you find out if the vehicle has any possible problems before you buy it, which can ultimately save you time and money.
What is a Pre-Sale Inspection?
A pre-sale inspection is a thorough evaluation of a car's condition that is conducted before the car is put up for sale. A mechanic or other expert with knowledge of assessing the condition of cars often performs this task.
The mechanic will normally check the car's suspension, brakes, engine, transmission, and other components for any issues or difficulties during the pre-sale inspection. They may also evaluate the car's exterior and interior for damage or signs of wear and tear and test all of its features and functions to make sure they function properly.
The results of a pre-sale inspection can be utilized by the seller to determine a reasonable price for the vehicle and to inform prospective buyers of any concerns or difficulties. Before listing the car for sale, it might also assist the seller in determining any potential repairs.
In general, a pre-sale examination is a crucial phase in the used car sales process. It can assist the seller in pinpointing any problems with the car and determining a reasonable price, and it can give prospective buyers useful details about the condition of the car.
Once you've made the purchase, let us handle the transport to your doorstep. Are you ready to transport your vehicle with ease and reliability? 
Click here to get an instant quote from Mercury Auto Transport and see how we can help you safely and securely transport your car to your destination.
FAQs About Inspecting a Car Before Buying it
What's the typical cost of a pre-purchase car inspection?
Depending on the nature and complexity of the inspection, the typical cost of a pre-purchase car inspection can change. A multi-point check will typically cost between $50 and $200, but some businesses may offer discount packages or a set rate. 
Additionally, when you buy additional services from a store, you might get an inspection for free. To get the best deal, it's crucial to shop around and compare costs.
How do you know if a car is good to buy?
Having a trained mechanic perform a thorough pre-purchase examination is one of the best ways to decide if a car is fit for purchase. This will enable you to analyze the condition of the car in greater detail and assist you in deciding whether it is a wise investment. 
Check the car's history for any indications of accidents or significant repairs that may have been made. Finally, to gain a better understanding of the performance of the vehicle, make sure you test drive it.